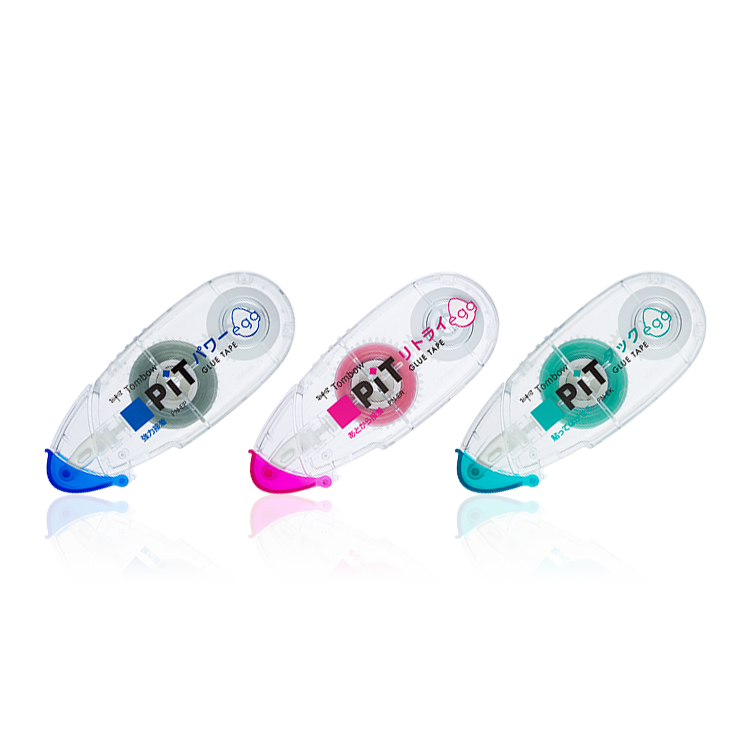 Easy-to-use egg-shaped compact glue tape
for first-time glue tape users.
Glue tape in an egg-shaped case with an even surface. You can grip it firmly and glue clean regardless of how you hold it. Choose from three types with different functions according to the purpose for desirable gluing.
Product Features
Egg-shaped body

The egg-shaped body enables easy application regardless of how you hold it. Small and easily fits in a pencase.

3 types with different functions to choose from

Three different types of tapes are available: the strongly adhesive permanent "power tape," the adjustable "retry tape," and strongly adhesive peelable "tack tape." The narrow 6-mm-wide tape is easy for first-time users to handle.

Fit head

The head bends and adjusts its position to the surface of paper. It stabilizes the hand movements to ensure even gluing.

Full-cowl head cover

The folding cover protects the head and prevents dust from entering the case when carried around. The top of the cover is made of highly transparent polycarbonate resin to avoid obstructing the view of the head.

ACID FREE

The acid-free tape prevents discoloration due to oxidation of the glue itself as well as that of glued areas.
Lineup
PiT Power Egg
PiT Retry Egg
PiT Tack Egg
Standard
PN-EP

Soda
PN-EPC40
220 yen (excluding tax 200 yen) 6mm tape width 6m length
Permanent "Power tape"
Standard
PN-ER

Peach
PN-ERC80
220 yen (excluding tax 200 yen) 6mm tape width 7m length
Adhesive "Retry tape" Dot-patterned
Standard
PN-EK

Muscat
PN-EKC60
220yen (excluding tax 200 yen) 6mm tape width 6m length
Firm "Tack tape"
Precaution for Use

Pit Retry Egg
· The indicated reapplication time is for use at room temperature of 23 °C under 500 g load. Note that it may vary depending on the type of paper.
· Adhesion may be reduced depending on the method and number of reapplications. · Apply more than one layer when using the glue on envelopes.
· Applying more than one layer may make reapplication difficult on certain types of paper.
· Reapplication may be difficult on paper with a fuzzy surface, such as Japanese paper and sliding screen paper.

Pit Tack Egg
· Avoid using the tape along a curve or serpentine course to prevent the tape from coming off.
· Place the lid to protect the glue from dust when storing.
· Avoid exposure to high temperature and humidity, rapid temperature change, and direct sunlight.
· Wipe off dirt, moisture, and oil in the areas to be glued to avoid reducing adhesion.
· Use the glue at the room temperatures from 15 °C to 35 °C. Adhesion may be reduced at temperatures lower than the temperatures indicated above.
· Certain types of paper may tear and be caught on the glue if the tape is pulled rapidly. It is recommended to test the glue beforehand, especially when it is used on important items.
· The tape may not adhere to the paper printed using certain types of copying machines and printers.

【! CAUTION】
· Keep it out of the reach of small children.
· Do not use it for purposes other than gluing materials together.
CATALOG
Digital catalog is available for online reading.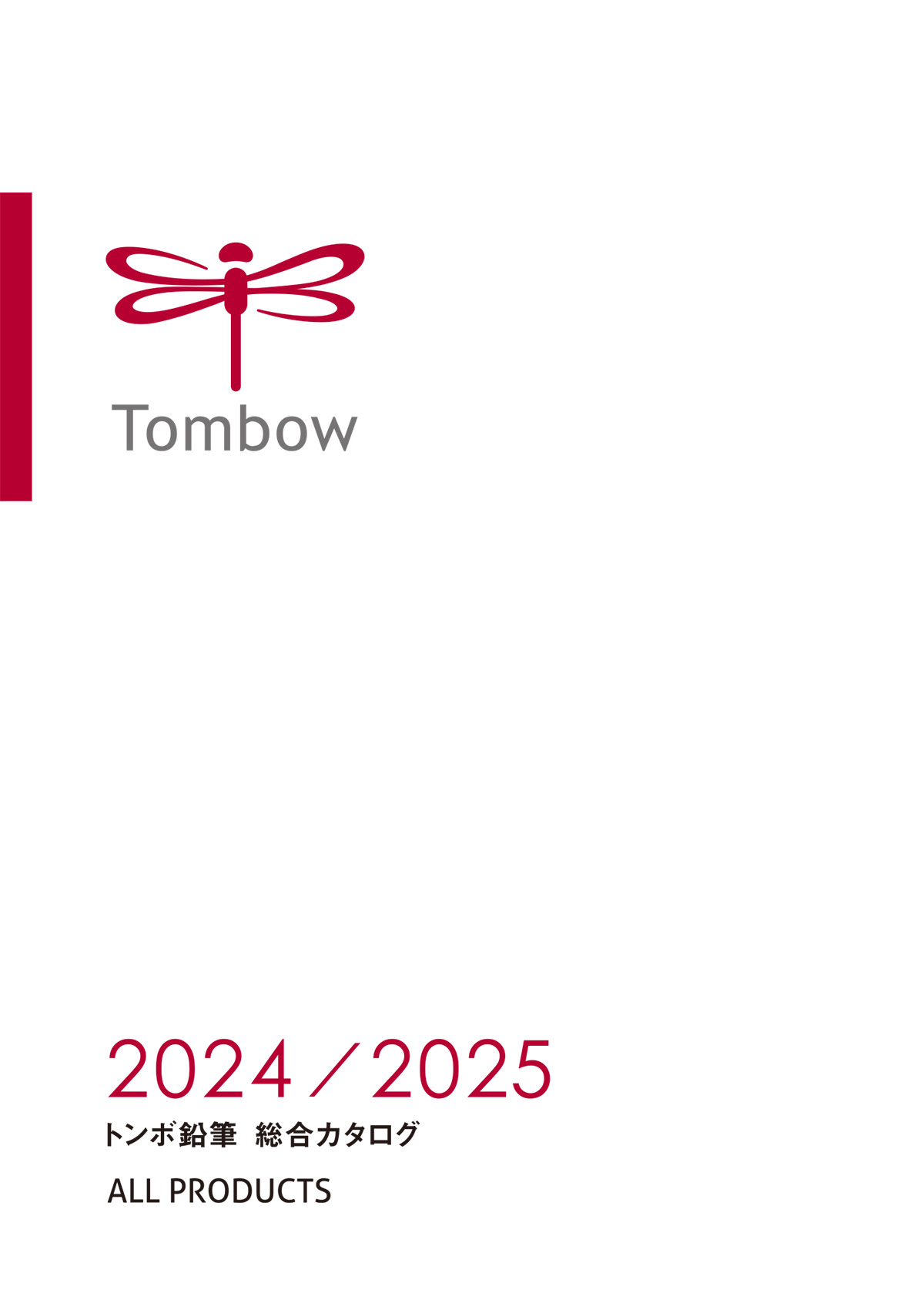 General Info Catalog
General Information of Tombow 2022-2023 Lineup of all products of Tombow
Open the catalog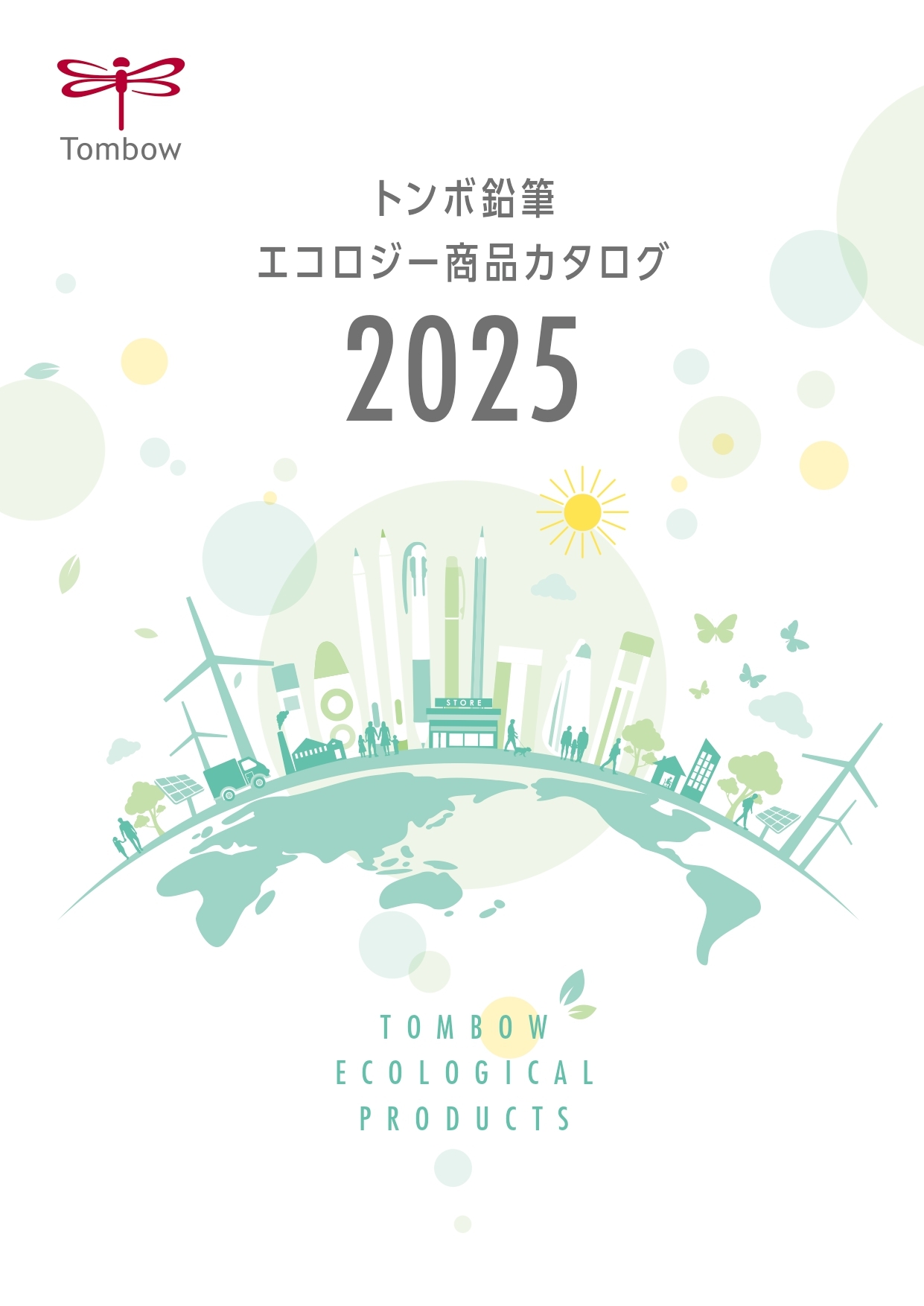 Eco Info Catalog
Information and lineup of environmental products of Tombow
Open the catalog
Downloadable PDF version is available.
Catalogs can be viewed and saved in smartphone, tablet and PC in use of "iCata" digital catalog service.
Product information in catalogs is created at the time of catalog production. Please note that design, specification and other information may change without notification.