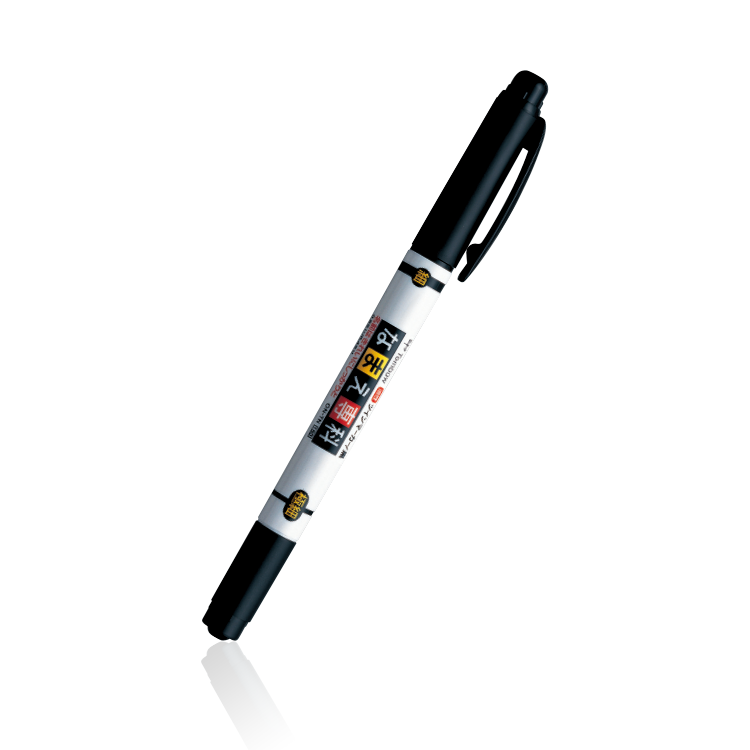 Smudge-proof and water- and detergent-resistant twin-tipped oil-based ink marker specially designed for writing names on various materials including plastic.
A marker pen designed for writing names on a wide range of materials from small stationery items to materials with a large surface area,
such as book covers and bibs as well as cloth and plastic. A handy twin-tipped pen with fine and ultra-fine tips.
Product Features
Outstanding writing performance on cloth

Equipped with proprietary high viscosity ink.
When painted on cloth, it is less likely to bleed than regular oil-based marking pens, and has excellent washing resistance.

Quick-drying ink

You can write fast for the writing line is hard to bleed and hard to stain the hands and surroundings.

Suitable for all writing materials

Easy to write on paper, cloth, plastics, wood, paint film, rubber, resin, glass and so on,
it is a strong partner for most learning and daily necessities.

Twin type

Two thin types provided in one pen: 0.8mm and 0.4mm.
Lineup
MCA-111
165 yen (excluding tax 150 yen) 
Thick: 0.8mm line width / Thin: 0.4mm line width
Precaution for Use

· When the fabric on which the pen is used is placed on/under other materials while wet, it may stain them.
· The ink may bleed or fade on certain types of fabric.
· The ink may fade if the fabric is dry-cleaned or washed many times.
· Keep this product away from fire.
· Do not use it for purposes other than writing and drawing.
· Put the cap back after every use.
· The ink may leak or spill out if shaken hard, dropped, or given a strong shock.
· Ventilate the room well when using over a prolonged period.
· Keep it out of the reach of small children.
CATALOG
Digital catalog is available for online reading.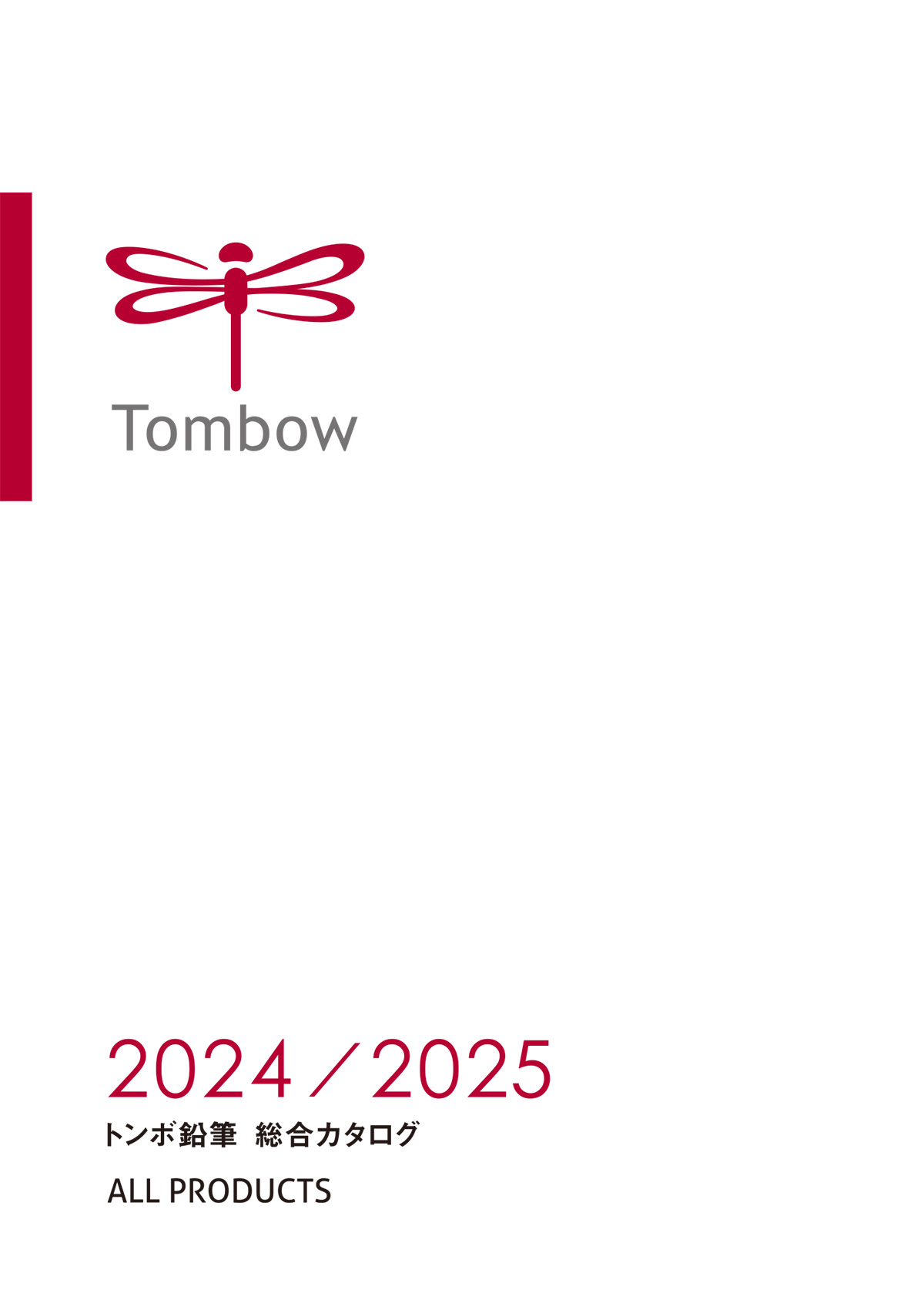 General Info Catalog
General Information of Tombow 2022-2023 Lineup of all products of Tombow
Open the catalog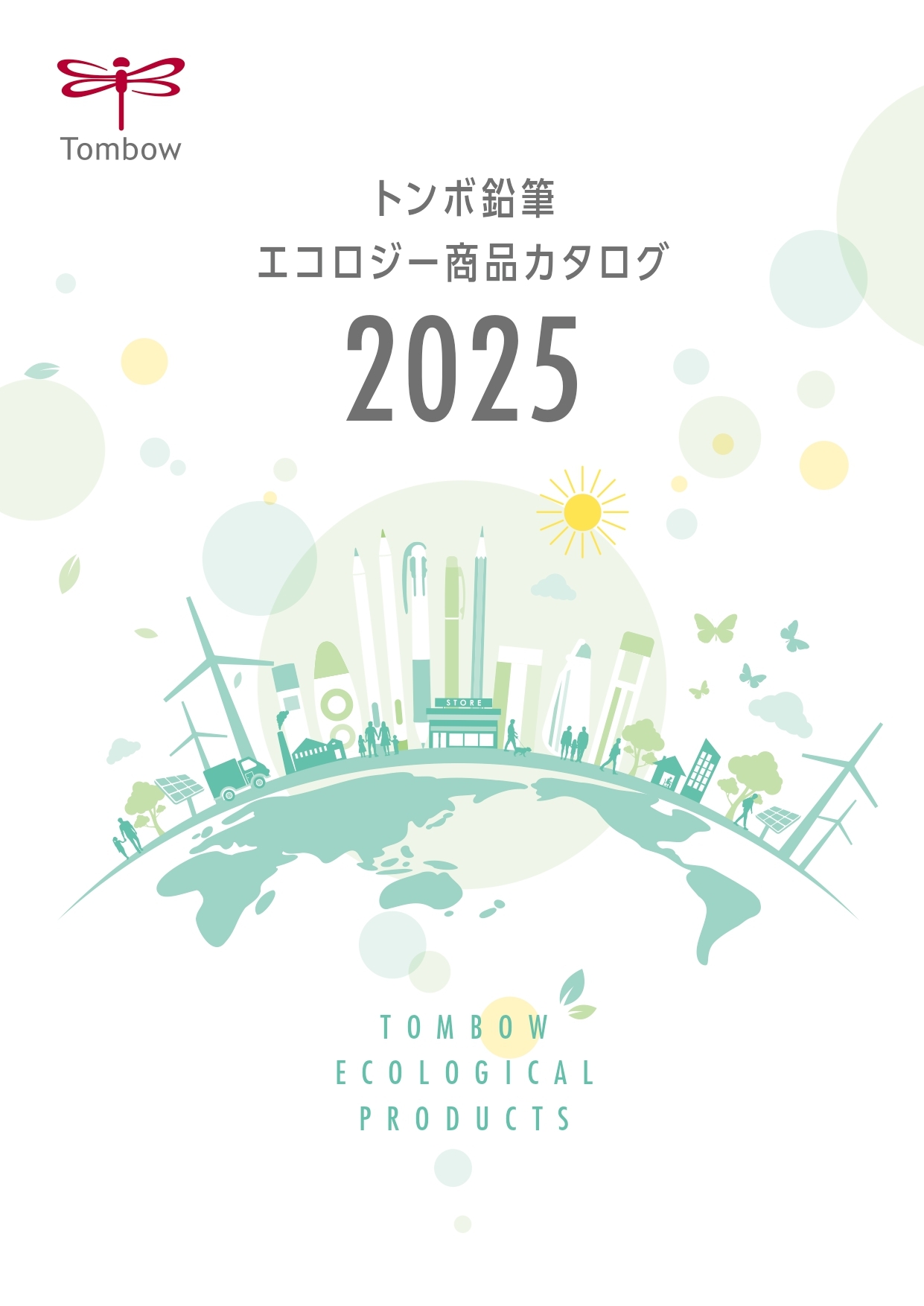 Eco Info Catalog
Information and lineup of environmental products of Tombow
Open the catalog
Downloadable PDF version is available.
Catalogs can be viewed and saved in smartphone, tablet and PC in use of "iCata" digital catalog service.
Product information in catalogs is created at the time of catalog production. Please note that design, specification and other information may change without notification.