Story of the Tombow Logo
Since 1927
Tombow (tonbo) means "dragonfly" in Japanese and was often referred to as akizu/akitsu in ancient times. Since Japan was called Akitsu shima (dragonfly island in English) in the past, the name of the company also represents our desire to represent Japan's stationery industry. The dragonfly is also referred to as kachi mushi (victorious insect in English) and is considered to bring good luck.
HISTORY
Let's look back on the transition of Tombow's logo mark from its birth to the present.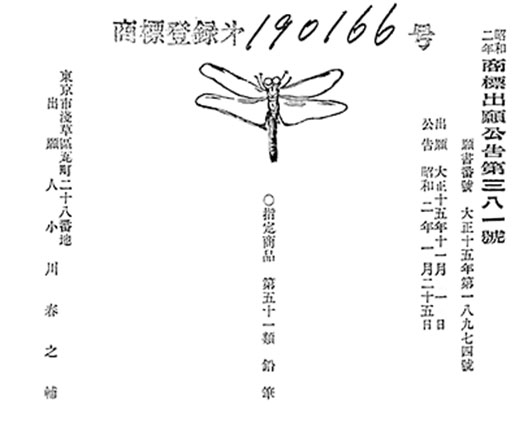 In 1927, our founder Mr. Harunosuke Ogawa registered the Tombow (dragonfly) mark as our trademark. The dragonfly was chosen for the company's logo from among other images such as a bridge and the saw-tooth shape of our factory roof.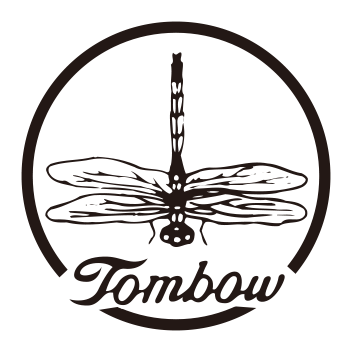 1928-1957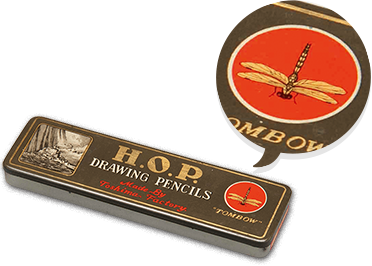 The downward-facing, realistic image of a dragonfly began to be used in 1928. It was first applied to the top-class drafting "TOMBOW DRAWING PENCILS" from 6H to 8B. Several Tombow marks were designed based on this image.

1957-1995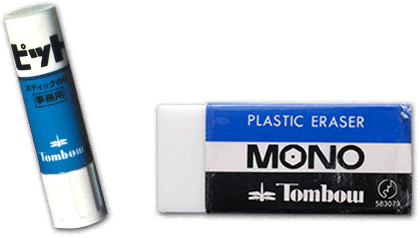 The Tombow logo mark designed by well-known designer Mr. Takashi Kono. In the process of expanding logo use from pencils to ballpoint pens, mechanical pencils and marking pens, rules for the use of logotype were established to control logo consistency.

1995-2012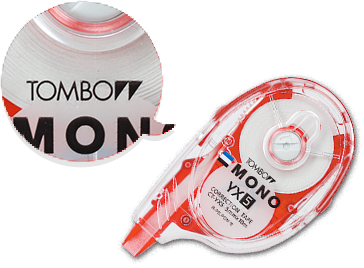 The logotype used in Europe was introduced to Japan as our global logo. It is characterized by the unique design of the letter W. It was first used on the ABT bush pen, designed for artists worldwide, which was released in 1984.

2013-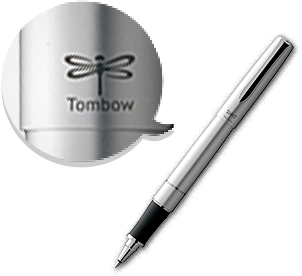 A new Tombow mark was established to mark our 100th anniversary This new corporate symbol, born in 2013 was designed as a symbol of freedom and energy and incorporates a dragonfly motif.