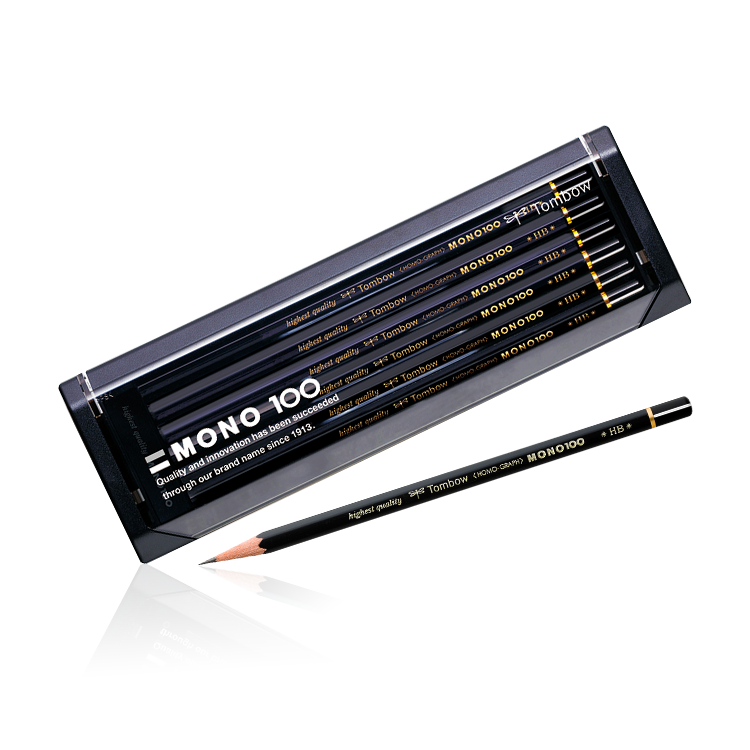 High-end model of the MONO pencil series.
The highly condensed graphite lead allows to draw smooth, dark, and clear lines. High-end model of the MONO pencil series in terms of its lead, body, and design.
Available in 17 grades from 9H to 6B.
Product Features
Ultrafine particle lead

The high-density structure of the graphite lead allows to draw smooth and dark lines on the paper.

Beautiful design

The gold engraved letters and ring cap stand out against the smooth and glossy jet black body. The pencils come in a chic plastic case.

Long selling since 1967

The high-end model "MONO 100" was released in commemoration of the 55th anniversary of Tombow in 1967. Named "MONO 100" as the fineness of the core particles was increased to 10 billion particles per cubic millimeter. It is the highest-quality pencil of all Tombow pencils.

Lineup
9H:MONO-1009H 8H:MONO-1008H 7H:MONO-1007H 6H:MONO-1006H 5H:MONO-1005H 4H:MONO-1004H

3H:MONO-1003H 2H:MONO-1002H H:MONO-100H HB:MONO-100HB F:MONO-100F

B:MONO-100B 2B:MONO-1002B 3B:MONO-1003B 4B:MONO-1004B 5B:MONO-1005B 6B:MONO-1006B
1,980yen (excluding tax 1,800 yen), excluding VAT Hexagonal pencil 12 pencils per case
Precaution for Use

· Do not use it for purposes other than writing.
CATALOG
Digital catalog is available for online reading.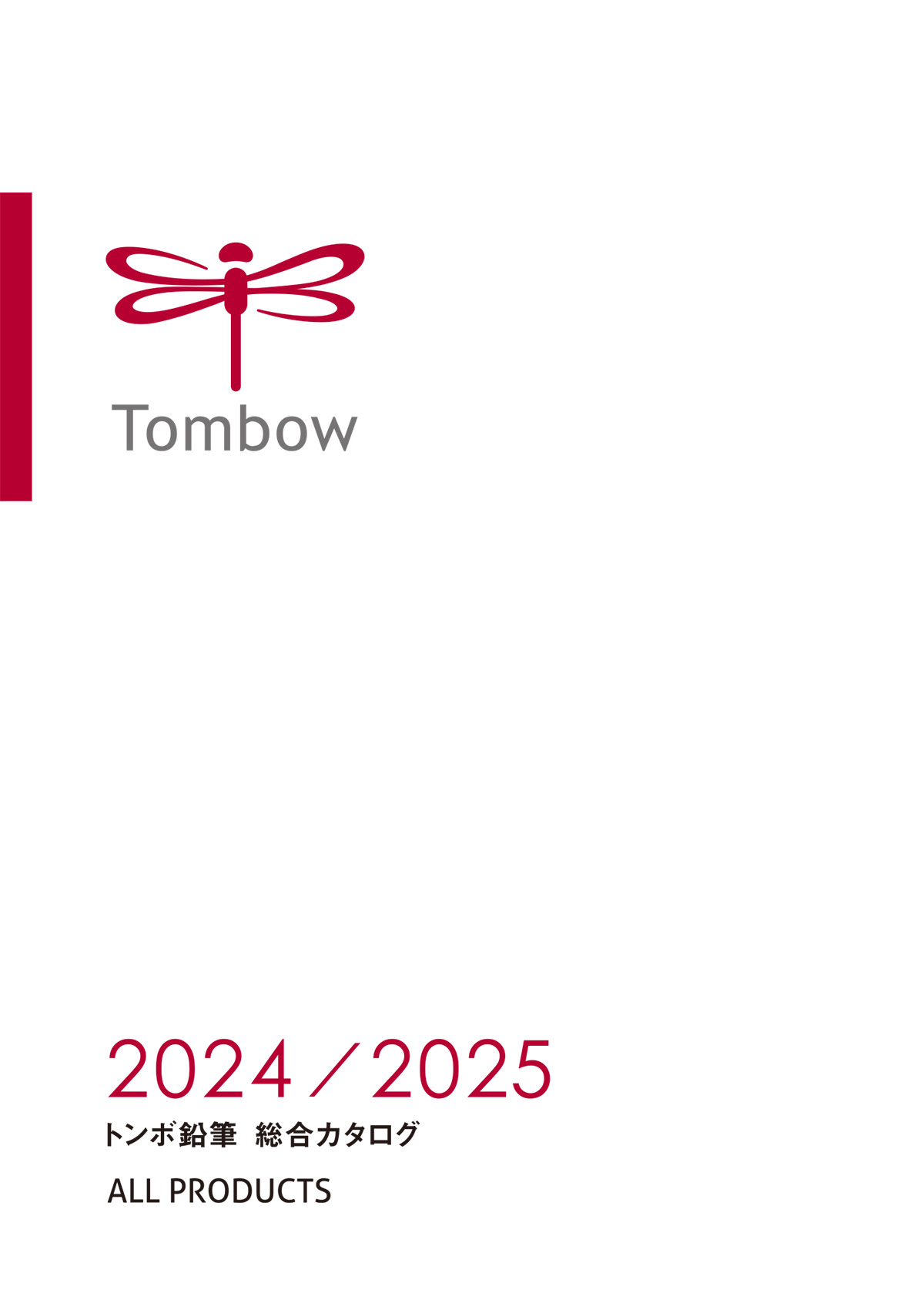 General Info Catalog
General Information of Tombow 2022-2023 Lineup of all products of Tombow
Open the catalog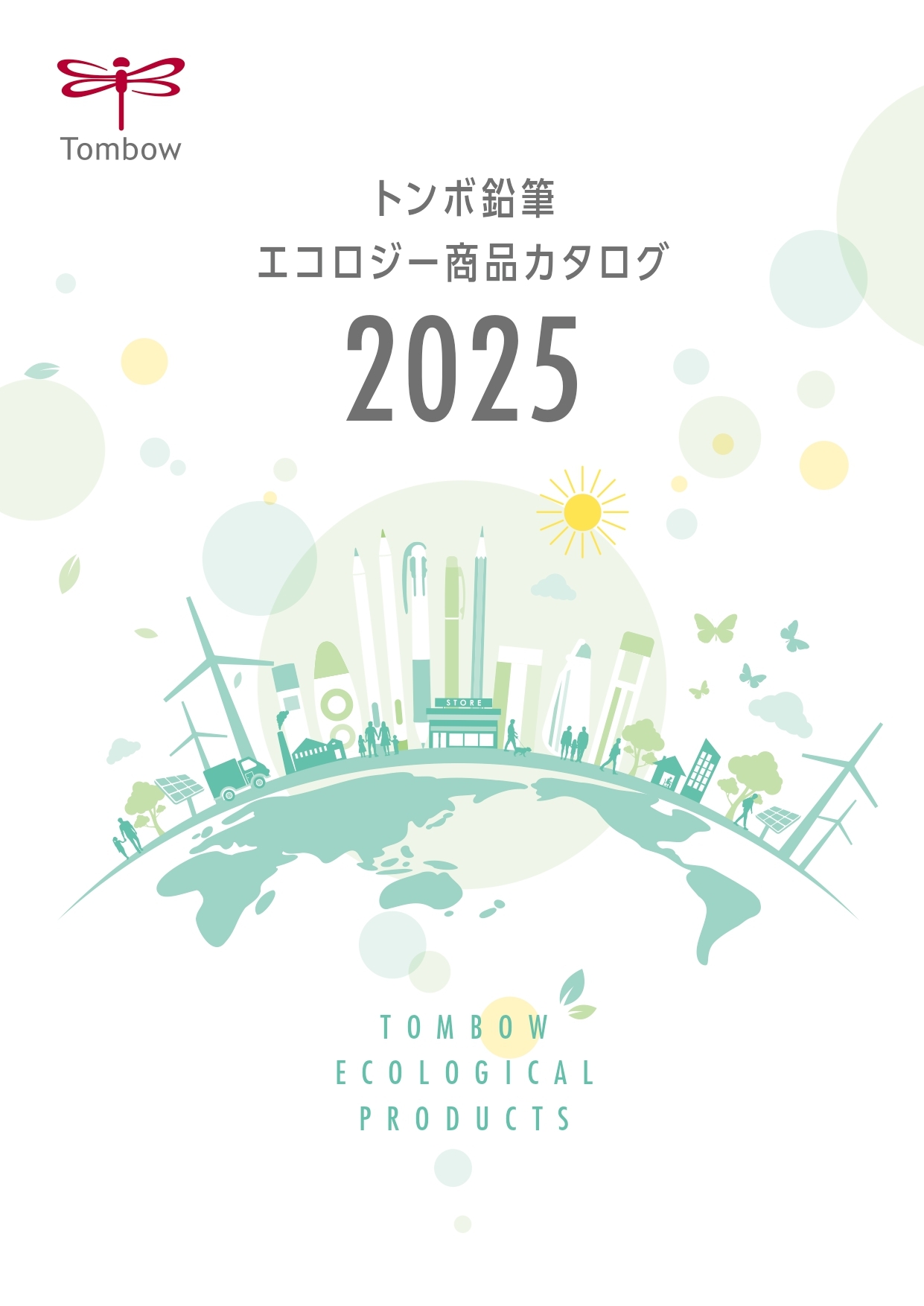 Eco Info Catalog
Information and lineup of environmental products of Tombow
Open the catalog
Downloadable PDF version is available.
Catalogs can be viewed and saved in smartphone, tablet and PC in use of "iCata" digital catalog service.
Product information in catalogs is created at the time of catalog production. Please note that design, specification and other information may change without notification.