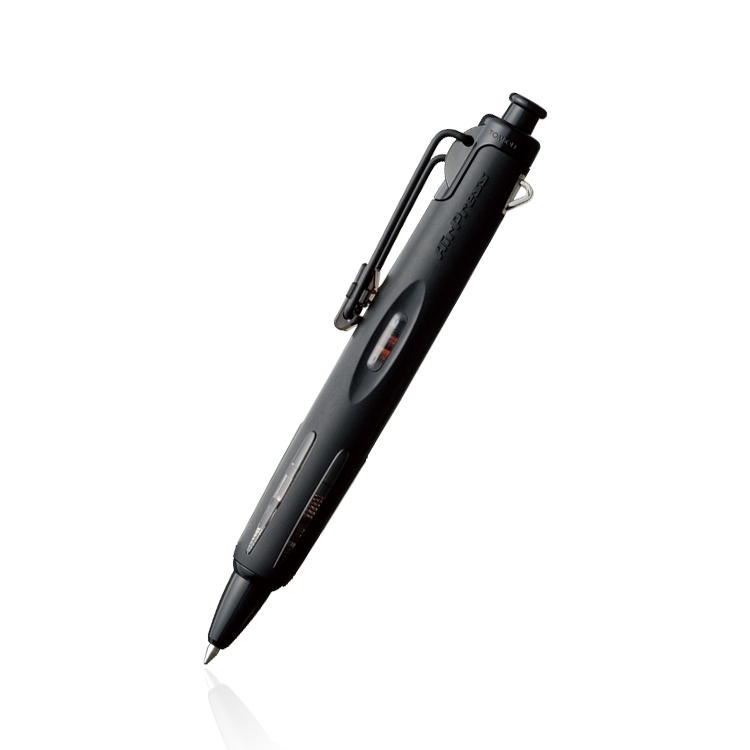 Featuring AirPress System (APS)!
Change air compression to ejected ink.
APS is a unique mechanism that uses the air compressed with every click to eject the ink.
Reliable performance is guaranteed even under difficult conditions such as writing fast, writing with a pen nib up, and writing on wet paper.
This knock-type pressurized oil-based ink ballpoint pen is full of useful functions for active use.
Product Features
Knock pressurization mechanism

The piston is pressed against the compression chamber with each click to send compressed air to the refill (core) and eject the ink.
You can write clearly even when you have to write fast, with a pen nib up, or on wet paper.

Rubber barrel

The elastomer-coated surface of the barrel ensures a secure hold even with wet fingers or a hand in a glove.
*Acrylic resin coating is used for the transparent barrel.

Strong clip

The strong and flexible wire clip opens wide. It securely holds any material from a sheet of printing paper to thick objects.

Short barrel

The total length of 122 mm is suitable for carrying around. This pen is about 20% shorter than a normal ballpoint pen for office use (about 150 mm) and suitable for writing in a small space or a crowded place.
Lineup
12 Blue black
BC-AP12

20 Clear
BC-AP20

54 Orange
BC-AP54

Red
BC-AP32

Yellow
BC-AP52

Light blue
BC-AP45
660 yen (excluding tax 600 yen)
Ink cartridge
66 yen (excluding tax 60 yen) BR-SF33 Ink color: black
AWARDS
2010

Red Dot Award(54 Orange)

2008

Good Design Award
Precaution for Use

· Do not use it for purposes other than writing.

· Retract the pen tip when carried or not used. Leaving the pen tip extended when not in use may cause stains on clothing and other materials.

· Knock again if the first knock does not eject the ink.

· The ink may not adhere properly to certain types or conditions of paper.

· The ink may bleed or the pen may not write on a surface with many water droplets.

· The pen tip may tear certain types of dump paper.
· Keep it out of the reach of small children.

· Avoid exposure to direct sunlight and high temperature when storing.
CATALOG
Digital catalog is available for online reading.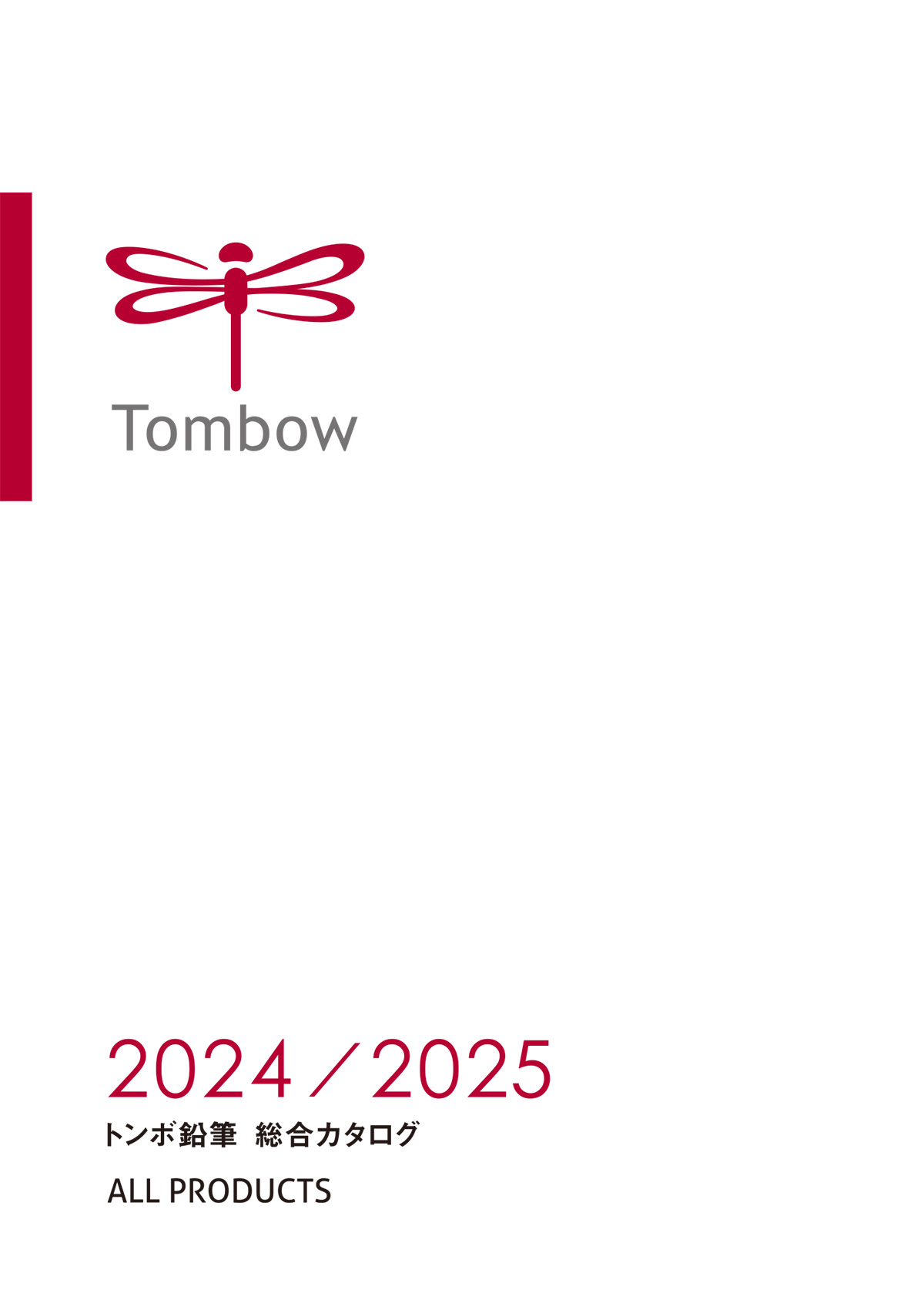 General Info Catalog
General Information of Tombow 2022-2023 Lineup of all products of Tombow
Open the catalog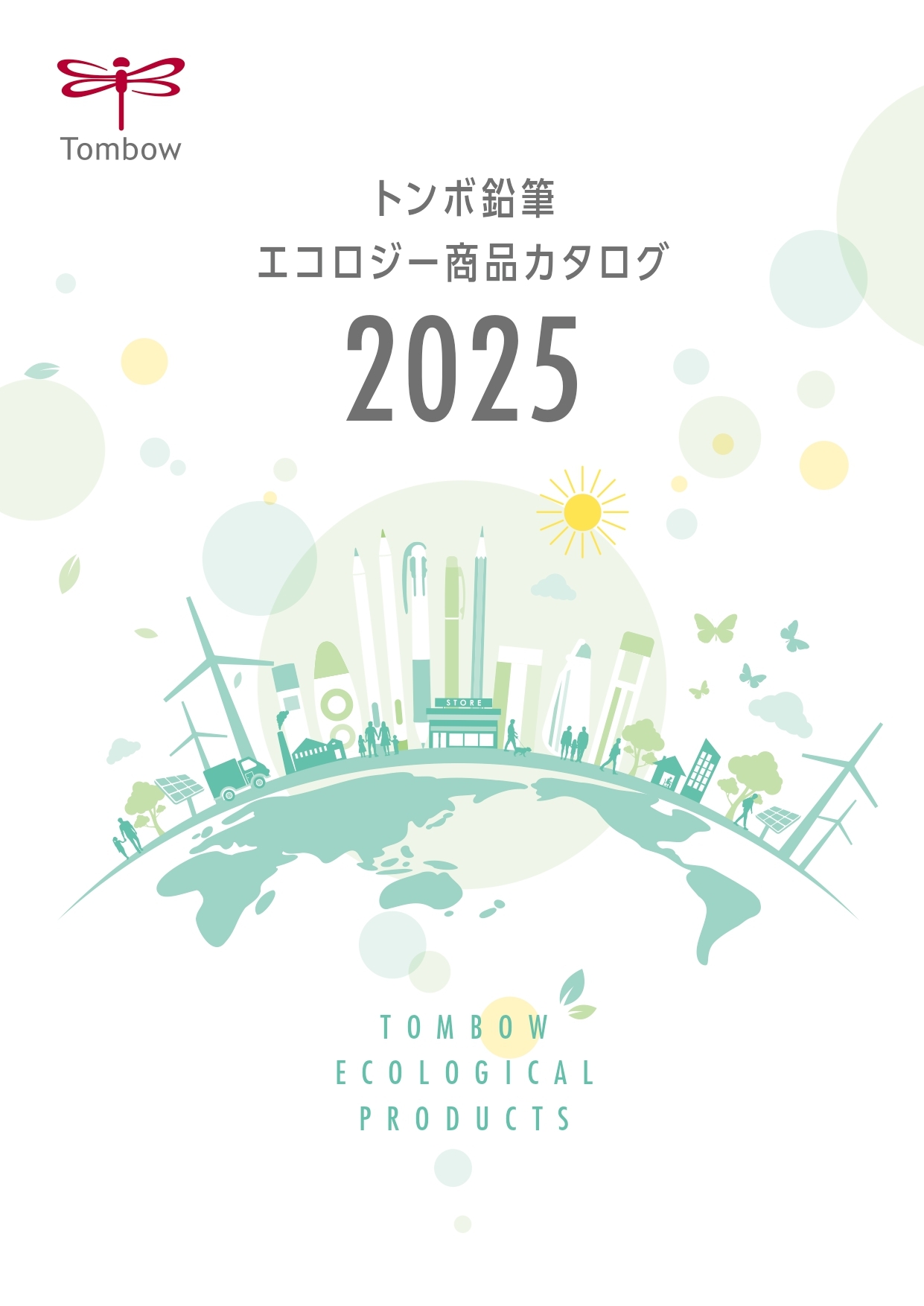 Eco Info Catalog
Information and lineup of environmental products of Tombow
Open the catalog
Downloadable PDF version is available.
Catalogs can be viewed and saved in smartphone, tablet and PC in use of "iCata" digital catalog service.
Product information in catalogs is created at the time of catalog production. Please note that design, specification and other information may change without notification.