Two new products from Tombow Pencil Co., Ltd. (Headquarters: Kita-ku, Tokyo, President: Akihiro Ogawa), "MONOgraph Lite Ballpoint Pen" and "Pit Air Mini Refillable Type" received the 2021 Good Design Award. (Organizer: The Japan Institute of Design Promotion)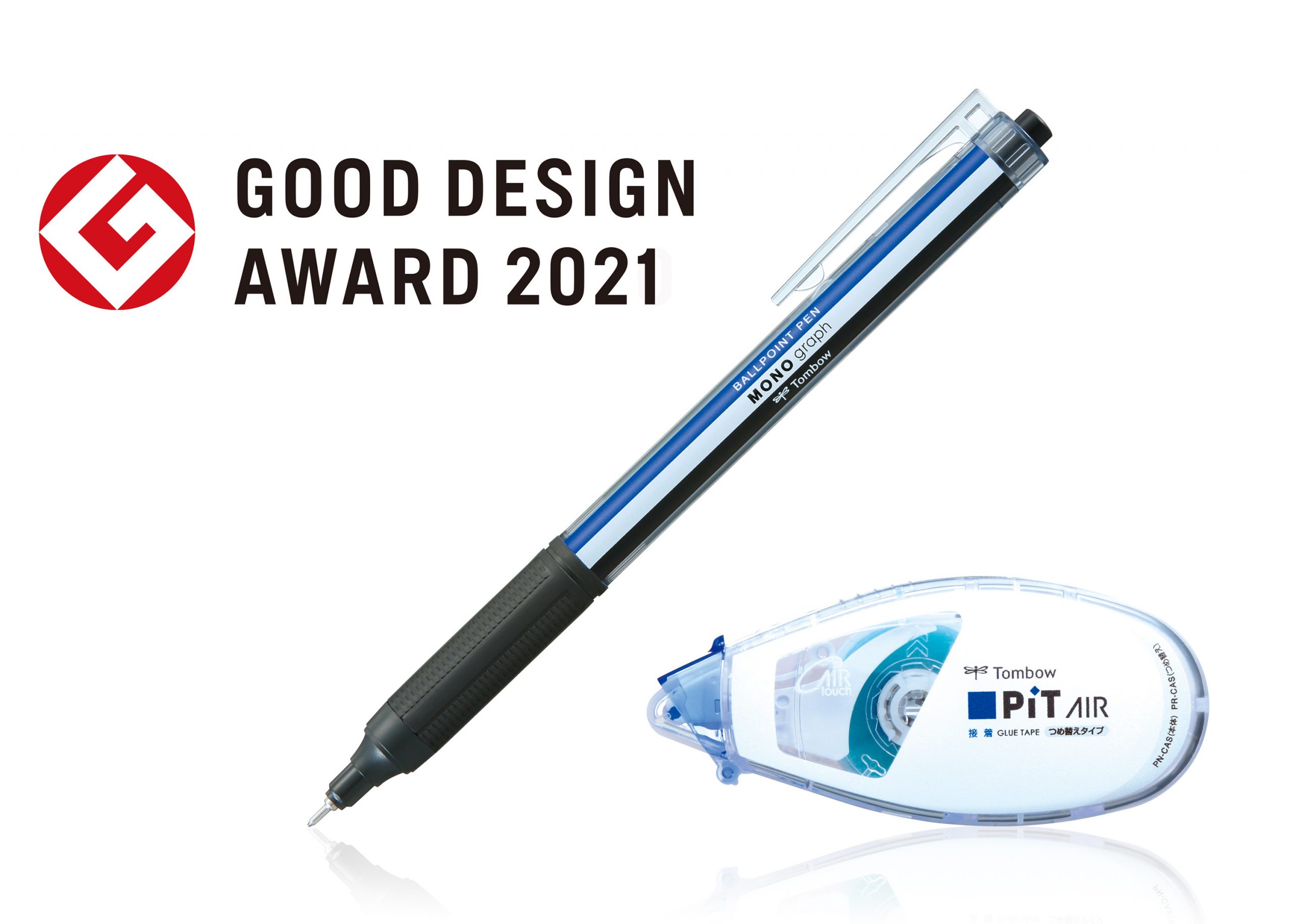 MONOgraph Lite Ballpoint Pen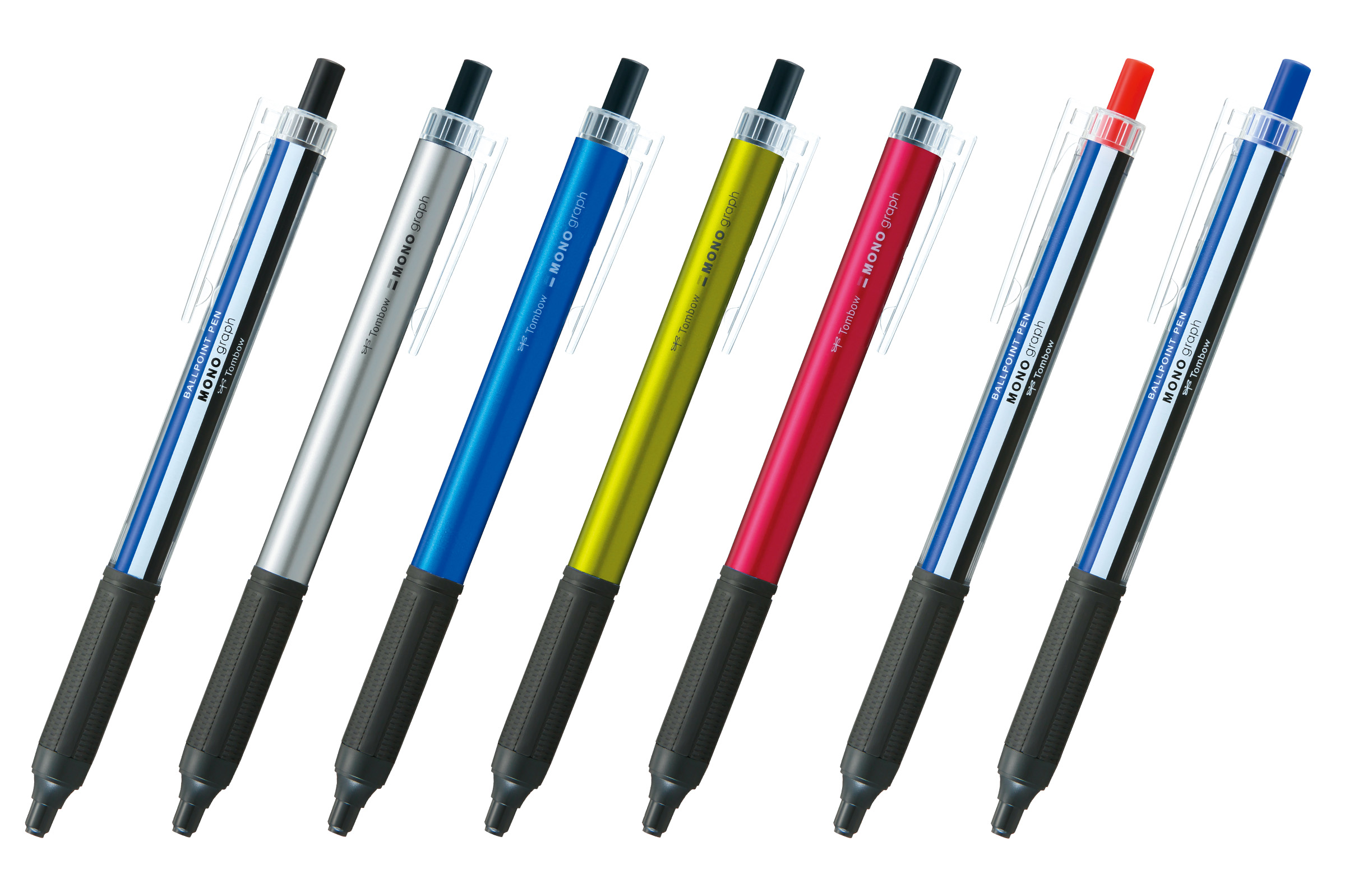 Product features: (1) Needle length is the longest in the industry (based on internal data), visibility around the pen tip is wide, ideal for precision writing, (2) writing frictional resistance is about 10% compared to our current products, the industry standard is about 20% (compared to conventional low-viscosity oil-based ballpoint pens/based on internal data), it is an epoch-making oil-based ballpoint pen that has never been seen before in that it can write smoothly. Ball diameters: 0.38mm and 0.5mm. Ink colors: black, red, and blue. Barrel available in 5 colors (for black ink only). Suggested retail price is 198JPY (180JPY excluding tax).Released in March 2021
Press release https://www.tombow.com/press/210218/
Producer Tombow Pencil Co., Ltd. Product Planning Department Planning Group 2 Manager Kazuaki Sato
Director " Marketing Division Art Direction Advisor Kazunori Katami
Designer " Marketing Division Creative Design Group Manager Kazuki Kouda
<Judge's Evaluation (Public Comment)>
In a highly competitive price range, it's great that this product clearly gives the user a "reason for choosing", such as a comfortable writing feel and a wide field of view. By making the user think "this must be it"; by creating products that bring things closer to people; by motivating them to continue to use each and every tool carefully to the last; the creator is fulfilling their responsibilities.
Pit Air Mini Refillable Type



This product is sized to fit in a pen case while keeping the light touch and quiet operation of the "Pit Air". Typically refillable products are bulky, but by rethinking the mechanism design the size has been reduced to just 35mm(H) x 79mm(L) x 21mm(W). The more you use, the more economical it is and the more it helps to save resources.The tape is 6 mm wide and 11 meters in length. Available in 3 body colors: standard, blue, and pink.Released in March 2021.Suggested retail price is 319JPY (290JPY yen excluding tax) , refill tape is 231JPY (210JPY excluding tax) Press release https://www.tombow.com/press/210225/
Producer Tombow Pencil Co., Ltd. Product Planning Department Planning Group 2 Hiroki Watanabe
Director " Marketing Division Art Direction Advisor Kazunori Katami
Designer " Marketing Division Creative Design Group Manager Kazuki Kouda
<Judge's Evaluation (Public Comment)>
The easy-to-use glue tape market seems to be quite mature, but as you can imagine from the "Air" name, this tape applies with light pressure. We can appreciate that it applies with light pressure, whether for occasional or repetitive work. Quiet operation; can be used in any environment.