Tombow Pencil Co., Ltd. (Head office, Kita-ku, Tokyo, president and Akihiro Ogawa) strengthened sales of the "Play Color K", an aqueous color sign pen. The " Play Color K Special set" which collaborated with the popular fashion BRAND "Spinns" will be released in Japan on November 22.
This special set, the play color K6 color (this), limited edition that set the original gusset pouch (horizontal 120 × vertical 80 × gusset 50mm) that collaborated with the popular fashion brand "SPINNS" for girls and teenagers. The combination of the play color K and the color pattern of the porch are all four kinds. The play color K matched with the porch creates a charming fashionable space.
The MSRP of the special set is 600 yen per set tax (648 yen tax included) and the price is the same as the total price of the K6. Special set is a limited edition release of 90,000 sets total.
Play color K Special set contents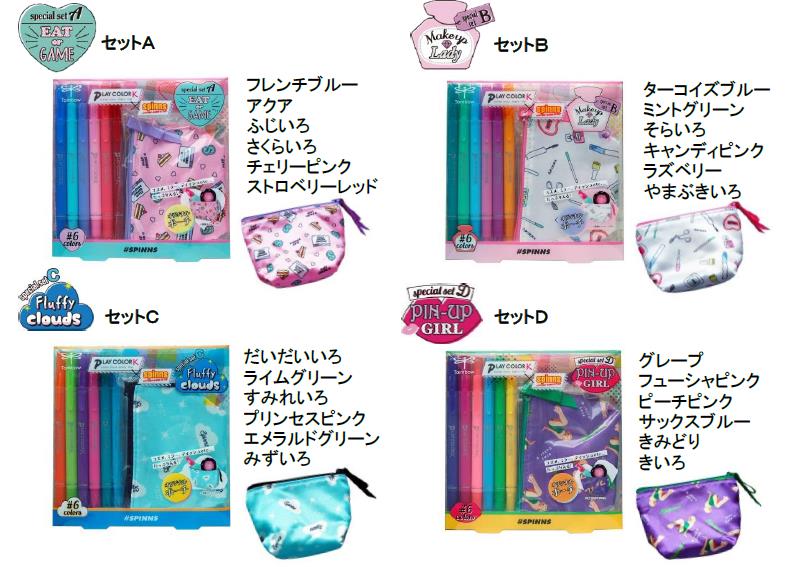 <SPINNS>
The fashion brand of the old clothes MIX which was born in 1993 as a popular "Harajuku brand" for teenagers. "Petit pla" (petit price) casual items to the main famous model, Disney, collaboration and development of Sanrio. We continue to transmit the style that valued our insistence while always going along with the trend of the age.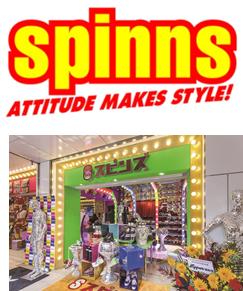 Play Color K Special Set >
・Price: 600 yen per MSRP (648 yen tax included)
Set Type 4 species
Package size width 155 × depth 25 × height 161mm/weight 90g
(Lower photo is for store display set)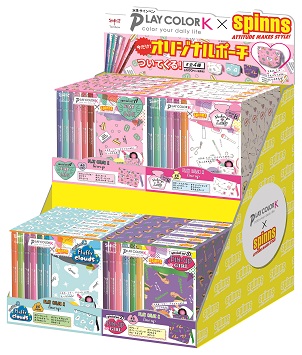 Features of ■ Play color k → Https://www.tombow.com/press/160302/