Participants were asked to draw the main visual for the new song of the popular vocal group "GReeeeN" using the water-based graphic marker ABT and then post it on Instagram.There were 880 entries posted on Tombow Pencil's "#FUNARTstage" Instagram page, which launched in December of last year.
The Grand Prix Award was selected at a meeting in which GReeeeN members participated and will be adopted as the main visual of the new song " Piece of a Meteor"* to be released as a distribution single from February 23 on various subscription music distribution services.
* "Piece of a Meteor" is the theme song of the Amazon original drama "My Love from a Star" which will be distributed exclusively on Prime Video from February 23rd. This winter's best love fantasy, starring Sota Fukushi and Mizuki Yamamoto as the heroine.
The work of Kaori (@momo_caori_) was selected for the Grand Prix Award (illustration below). Kaori is a college student and one of the fans who grew up listening to GReeeeN's "Kiseki" and "Aiuta".「The image of the work is "the moment when a woman wandering in the endless universe crosses countless stars and meets what she was looking for." Other awards were also decided. GReeeeN has sent heartfelt messages to the four "GReeeeN Member Award" works . A magnificent, delicate and expressive fantasy work was selected for the "ABT Award".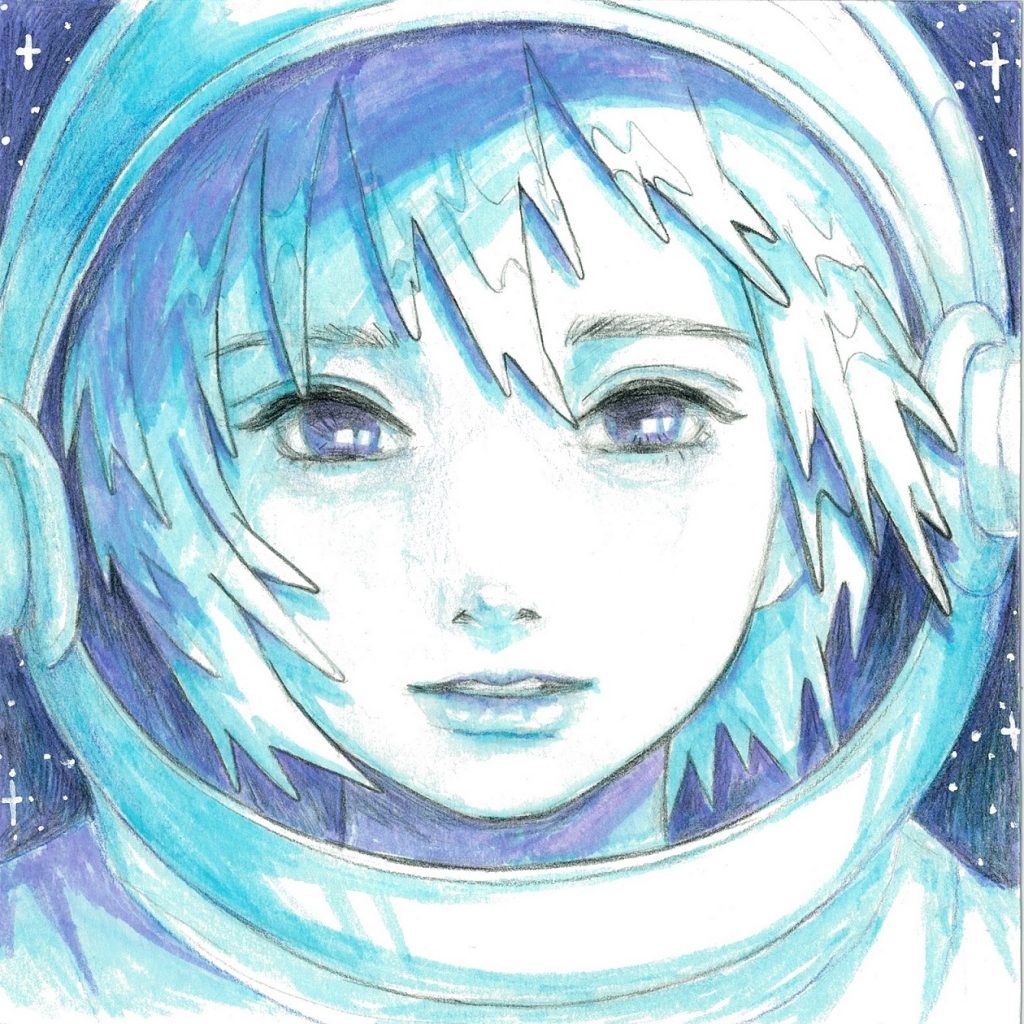 Kaori's Grand Prix work
A message has arrived from GReeeeN to everyone who participated in this main visual campaign."Thank you for all your applications! We chose the work of Kaori from among all the wonderful illustrations drawn with your free ideas. It should be called the universe because of the gentle expression of the woman. In the wide world, we felt excitement and peace of mind when meeting an important person beyond time and space. "(GReeeeN)
Thank you for submitting many works despite the short period of one month from the start of application to the deadline.The creation of music and hand-painted art enrich the world and create a new place for young artists to play an active role.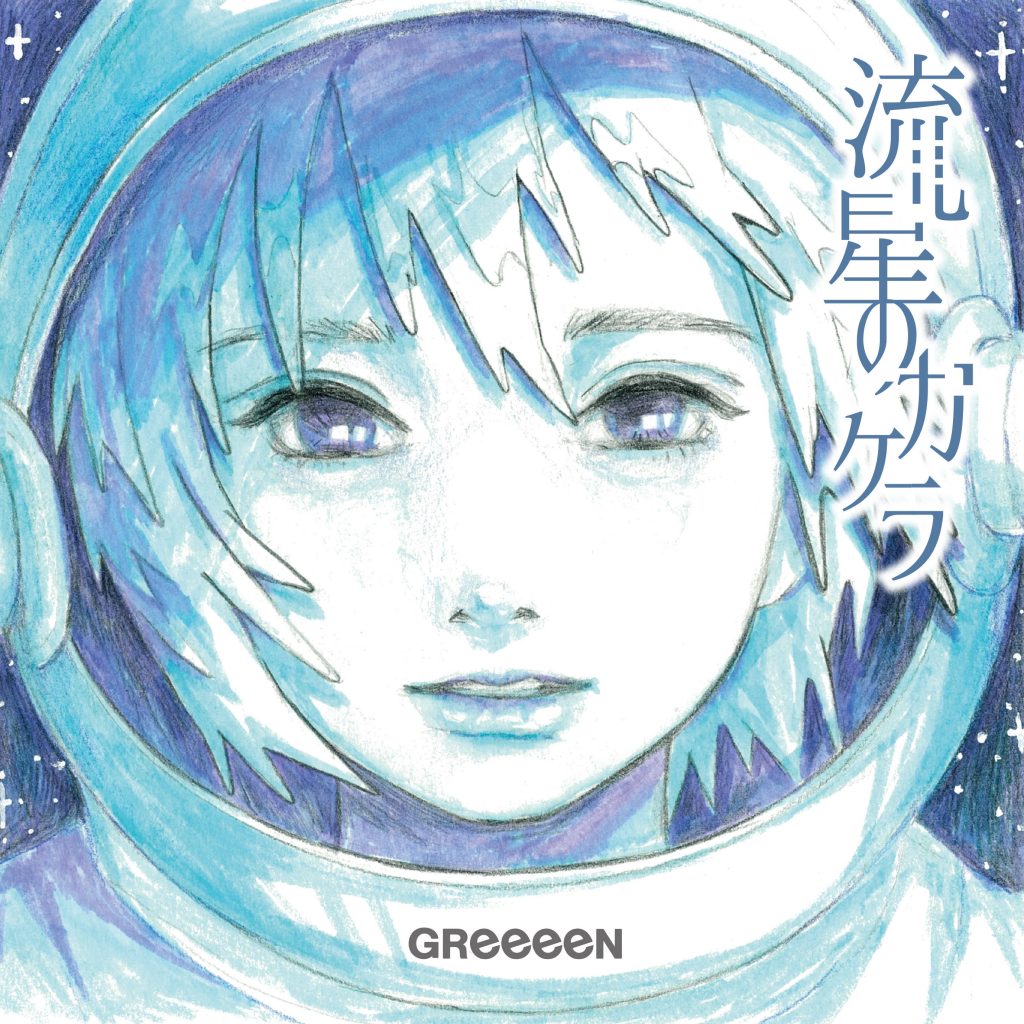 GReeeeN's song "Piece of a Meteor" Main Visual
<Introduction of award-winning works>
Grand Prix
Kaori (@_momo_caori_)(The work was selected as the main visual for the new song "Piece of a Meteor")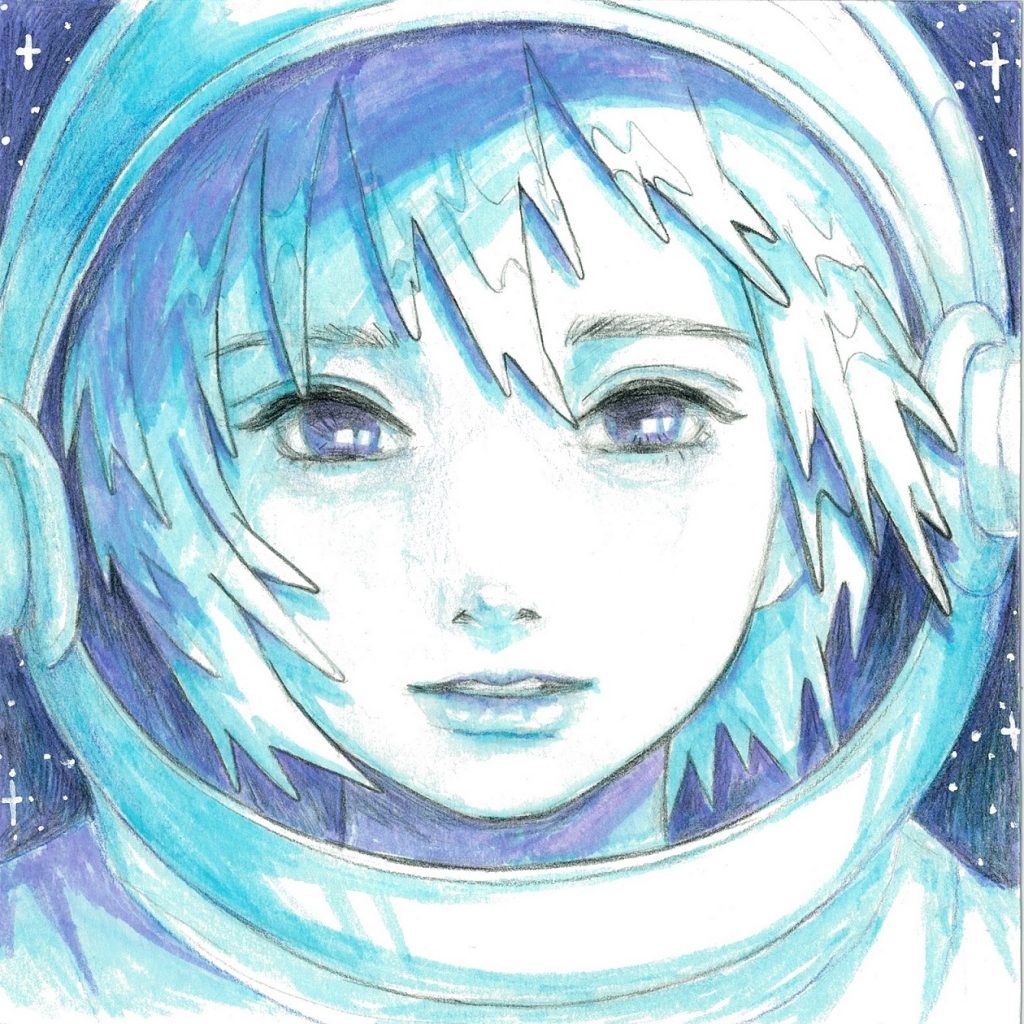 Message from Kaori (@_momo_caori_)
To be honest, I didn't expect to receive such an award, so I still can' believe it. However, it's a work that I have a strong feeling for, so I'm very happy that you chose it.Thank you very much. In this work, I thought about replacing "this wide world" with "universe".I imagined the moment when a woman who wandered in the endless universe crossed countless stars and met what she was looking for.I hope the viewers can imagine whether they met a star, a person, or something else.Also, ABT can mix and blur different colors just like watercolors, and it gives a very beautiful expression, so I drew it to make the most of it. Since it is a pen, it was easy to apply fine details and it is easy to use.Finally. Since I was little, I grew up listening to GReeeeN's songs, such as "Kiseki" and "Aiuta"! I'm really happy that you chose my work. Thank you. I'll continue to support you in the future!
Message from GReeeeN
From the gentle expression of a woman, I felt excitement and peace of mind when I met an important person beyond time and space in a wide world that could be called the universe. Thank you for everyone's submissions! We took a look at the works drawn by everyone's free ideas and selected Kaori's work from among all the wonderful illustrations.
Message from Tombow Pencil
The appearance and facial expression of the person and the atmosphere of feeling the cold but soft light creates the nuance of the theme of "a miracle that I met across time and space, and the strength of my will to live with joy and melancholy."
GReeeeN Member Award (4 works)
Mr. 92 Award
Awarded to Keiko Sato (@art_yochi)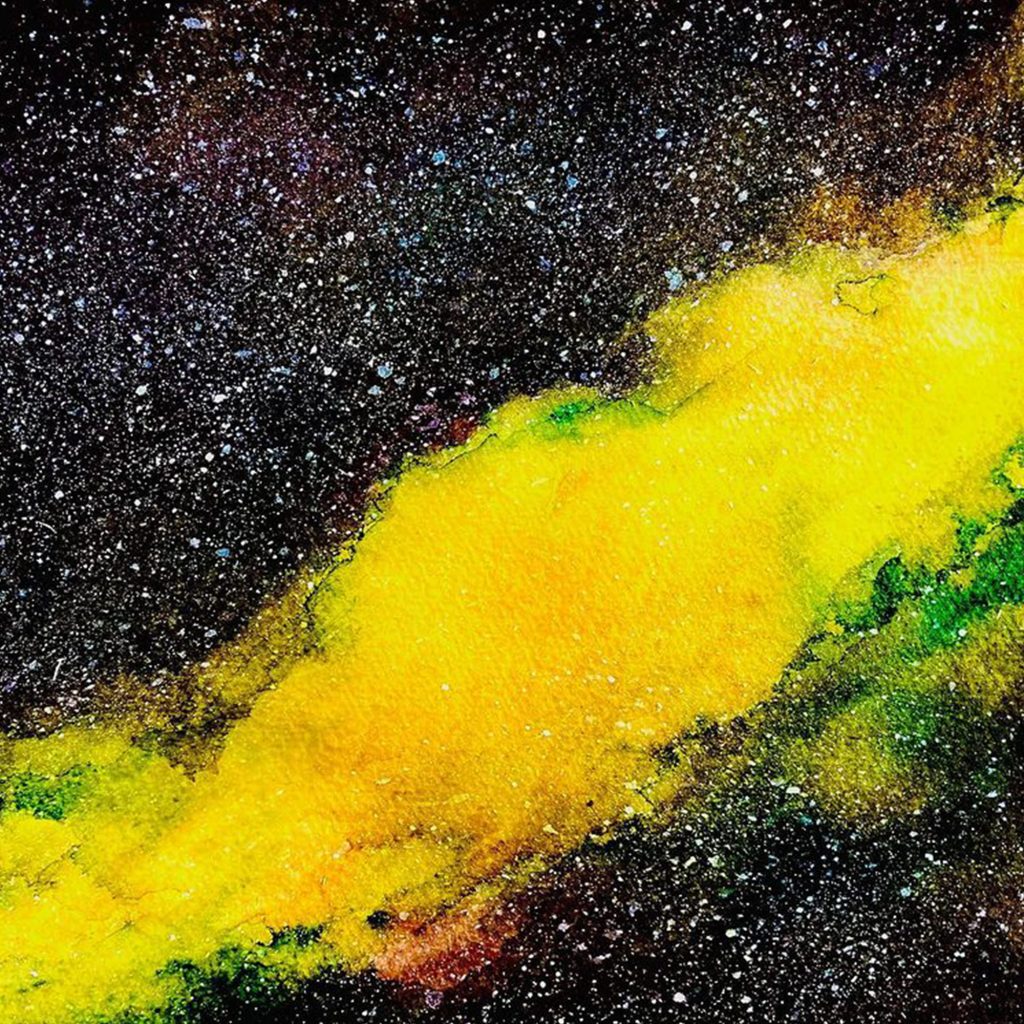 Last year, I took a picture of the Milky Way in Okinawa, and I remembered the excitement at that time! That episode was very nice. It made me think about the fate of meeting an important person among the many people on this planet. I chose this because I felt the grandeur and mystery of this work.
(Message from Mr. 92)
HIDE Award
Awarded to Kinako (@knkmt_7_2_)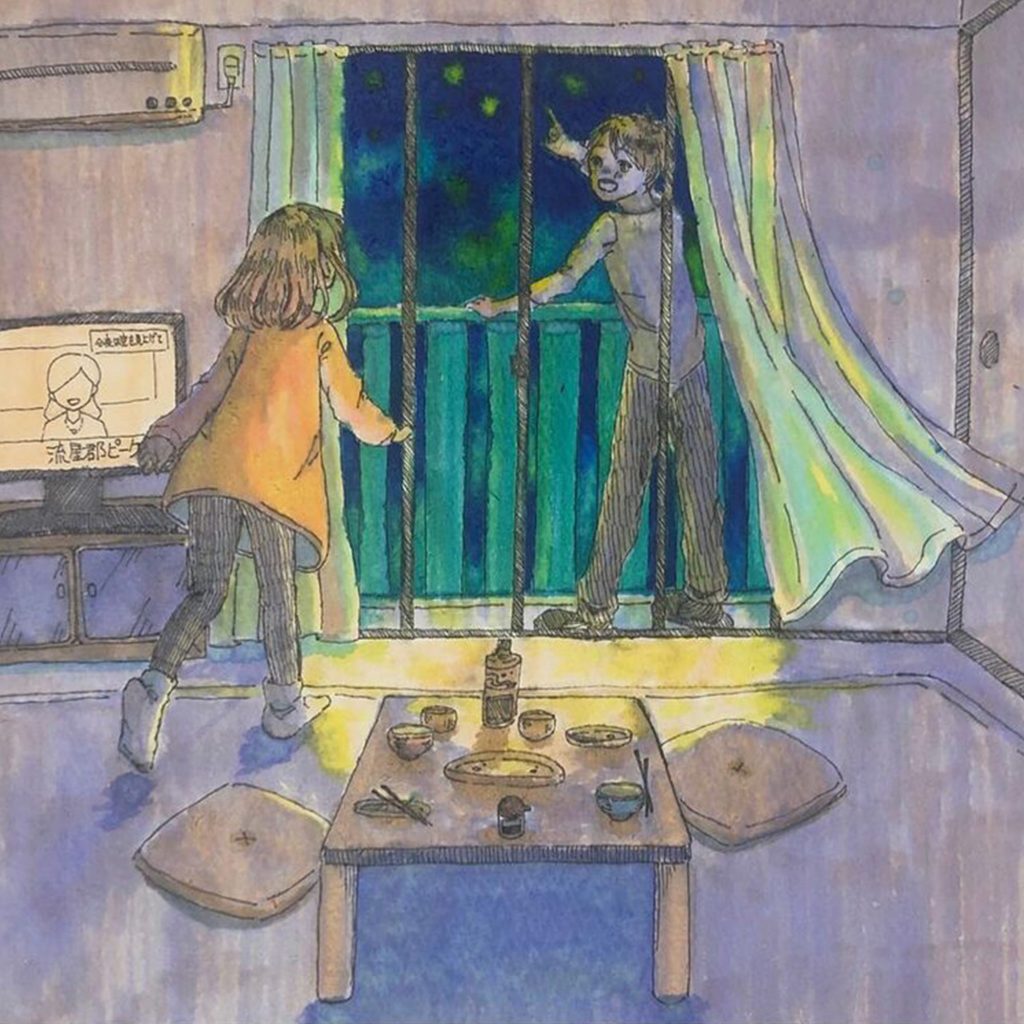 In a world of billions of people and millions of years of human history, we've met just one special you, and they're together. I think this is similar to the moment meteors meet on the other side of the universe. I thought that in casual days, a very ordinary yet special moment of looking up at the stars was drawn. Thank you!
(Message from HIDE)
navi award
Awarded to Yukino Togashi(@yukin0_art)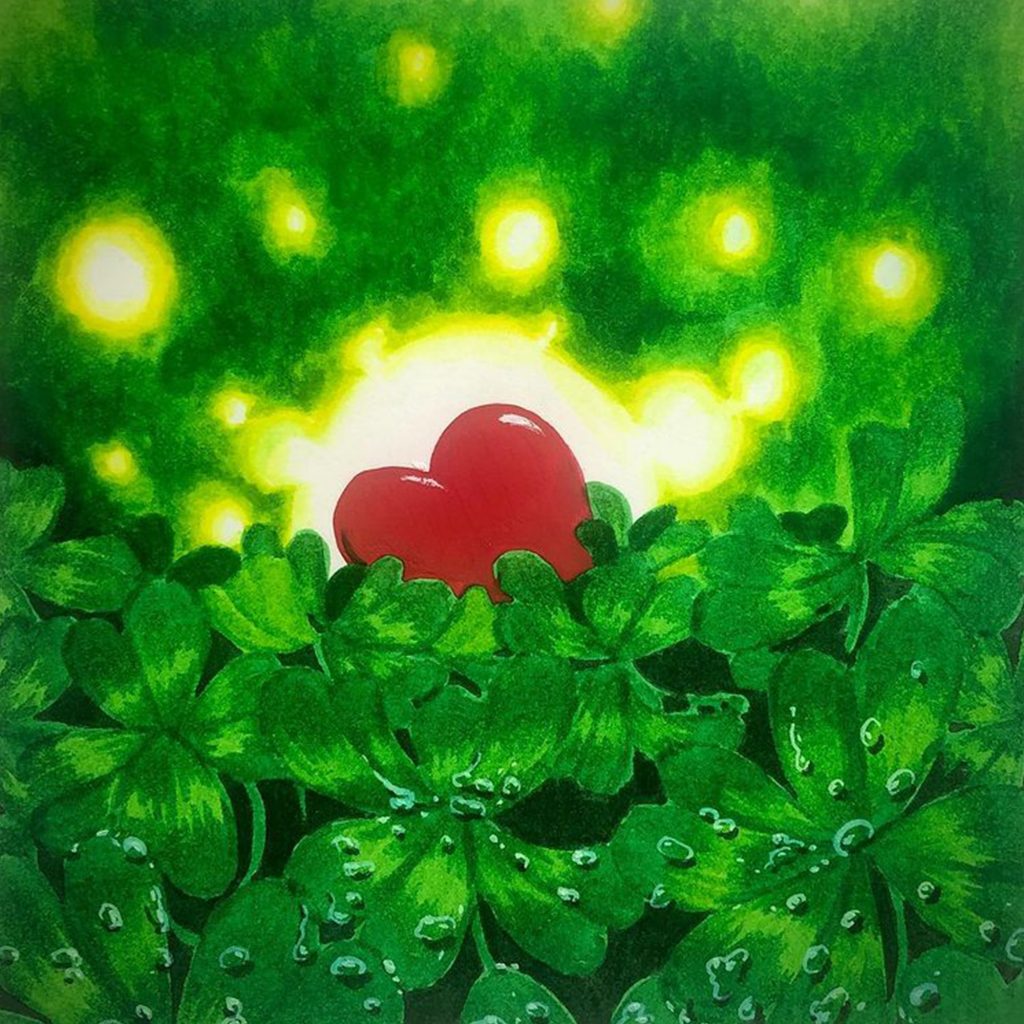 Suddenly my eyes stopped and I felt warm. We will coexist and live while influencing each other. Thank you for your wonderful work full of hope.
(Message from navi)
SOH Award
Awarded to Sayu ♨(@___un46)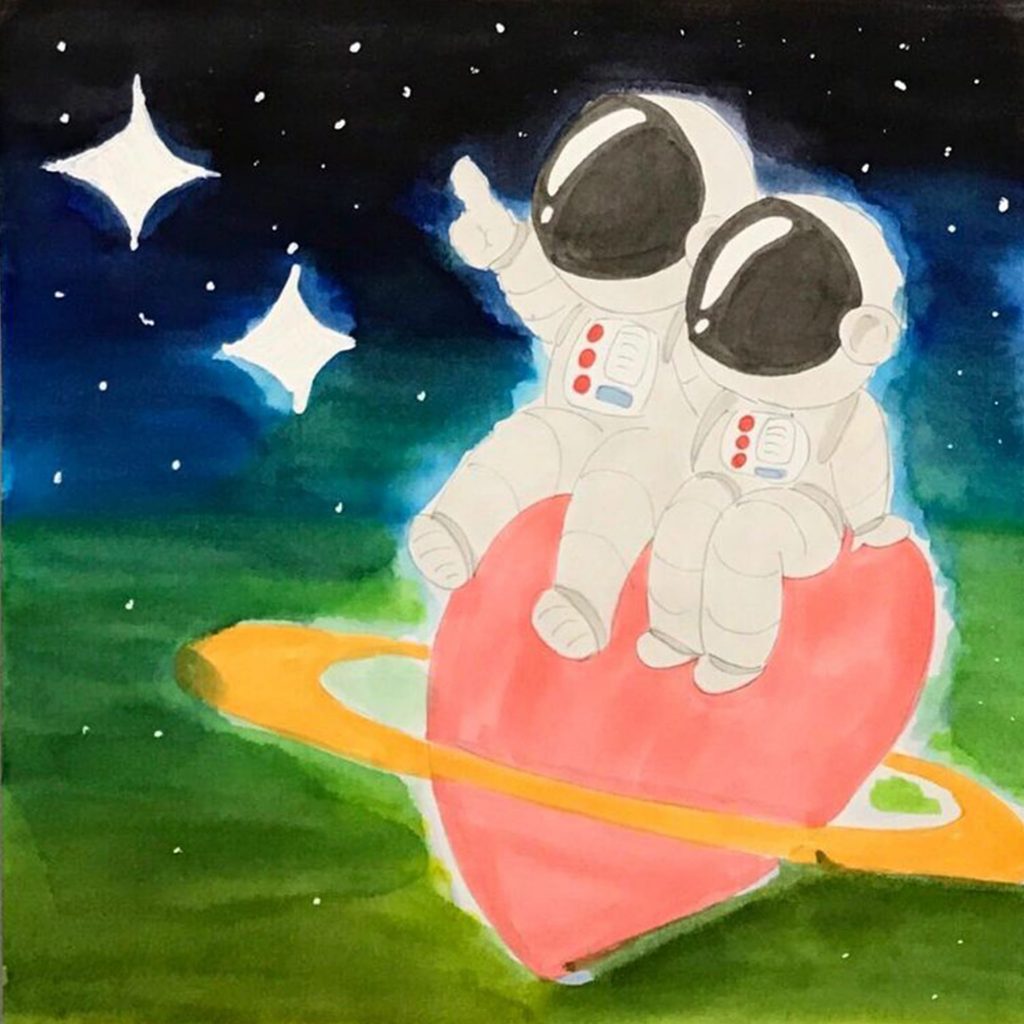 I really liked the matching of the stars to the deep dark blue universe and the astronauts! Also, it's really funny to see two people happily lined up in the starry sky of the universe!
(Message from SOH)
ABT Award
Awarded to Michiko Matsuguchi(@michikomatsuguchi_artwork)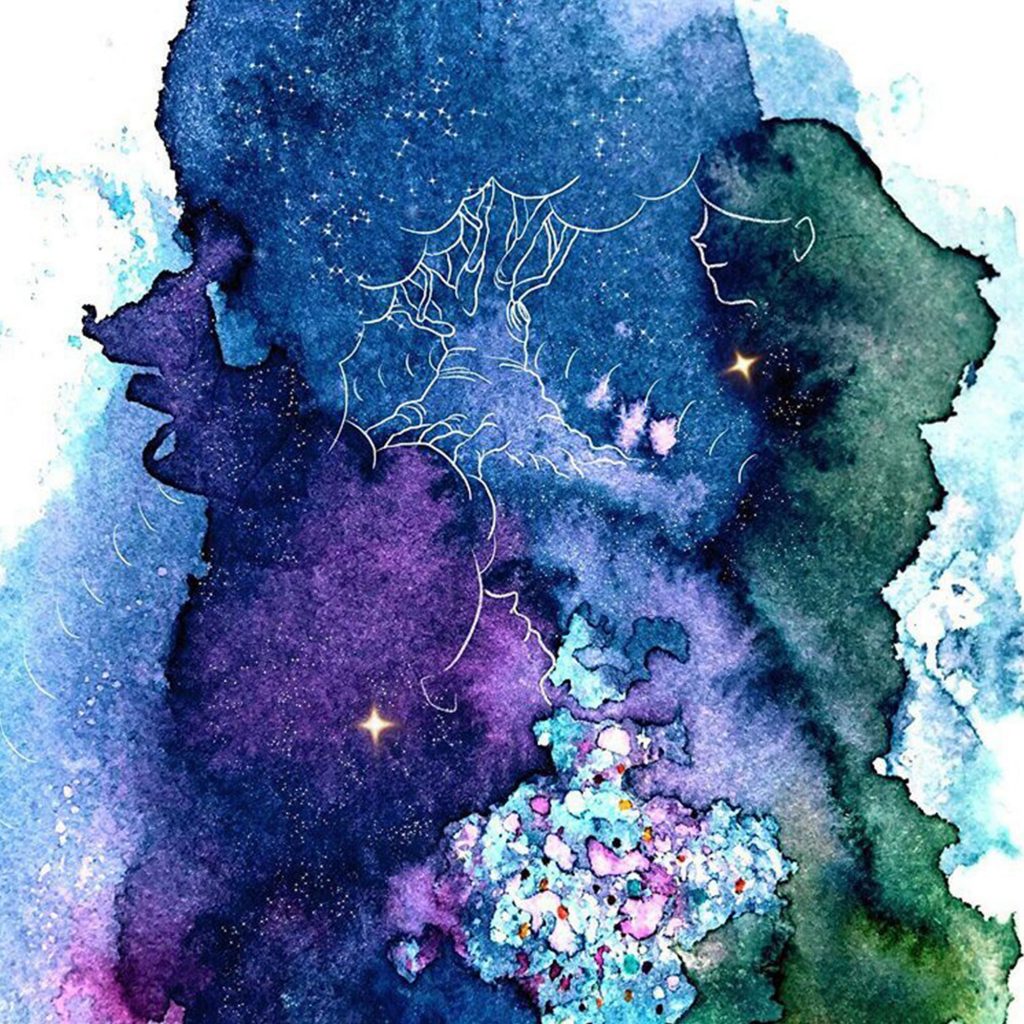 The transparency, blurring, and color mixing that are unique to ABT's water-based inks are effectively used, and you can feel a magnificent, delicate, and expressive fantasy world. At first glance, it looks like abstract watercolor art or space painting, and if you look closely, I think it's interesting that the two people are drawn to a single tree.
(Akinori Kamei, Director, Marketing Division, Tombow Pencil)
---
#FUNARTstage Campaign Outline
Sponsor Tombow Pencil Co., Ltd., FUN ART STUDIO (Platform operated by Tombow Pencil to promote art)
Period (Open to all) December 2, 2021 to January 5, 2010 (Winner Announcement) February 4th, 2022
Recruitment Online format
For other outline details see "Application Overview" on the campaign site.
URL:https://tombow-funart.com/sp/funartstage/gn/
<About GReeeeN>
(Affiliation: High Speed Boyz Co., Ltd., Record company: Universal Music GK)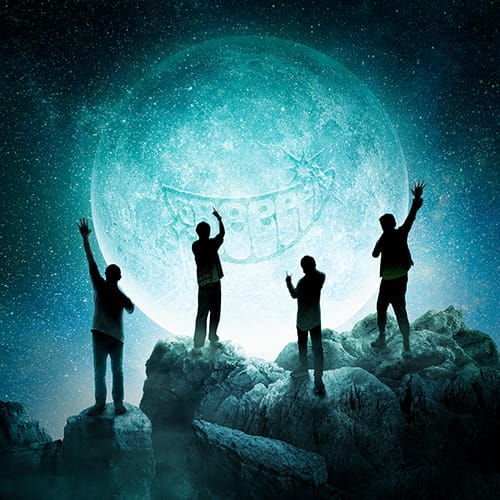 HIDE, navi, 92 and SOH; a 4 member male vocal group formed in Fukushima prefecture.
All members are dentists and want to keep their professions separate in public.
GReeeeN has produced numerous hit songs since their debut, such as "Aiuta","Kiseki","Haruka" and "Orange". "Kiseki" still holds the Guinness record as the most downloaded, sold single in Japan.
In addition to songs the book "It's Kiseki~The Story of GReeeeN~" (written by Narumi Komatsu) and the big hit movie "Kiseki-Sobito Day" (starring Matsuzaka Tori and Suda Masaki as double leads) has attracted attention to the "Way of Life".
In January 2017, which marked the 10th anniversary of their debut, they performed a live at the Saitama Super Arena. Their tour mobilizes tens of thousands of fans every year. (No tour in 2020 due to new coronavirus infection prevention measures) In September 2019, they held their first overseas performance in Shanghai, China, which was a great success.
2020: Theme song for NHK TV series "Ale".
2021:Theme song for Sunday Theater "TOKYO MER ~ Mobile Emergency Room ~" (TBS series).
In December 2021, the album "Baby Tooth" was released.
In February 2022, the new song "Piece of a Meteor" was announced.
(Official HP:http://greeeen.co.jp/)
<About #FUN ART stage promotion>
"#FUNARTstage" is a project born from the desire to "create a new place for young artists to play an active role." While the number of places for physical exhibitions and work presentations is still decreasing, it is possible to share "exciting things" and "attractive things" with many people wherever they are because they are online.And so it is an era in which various people can communicate and mix with each other transcending the boundaries of professionals and amateurs.GReeeeN is the first artist to support this project.
<About FUN ART STUDIO>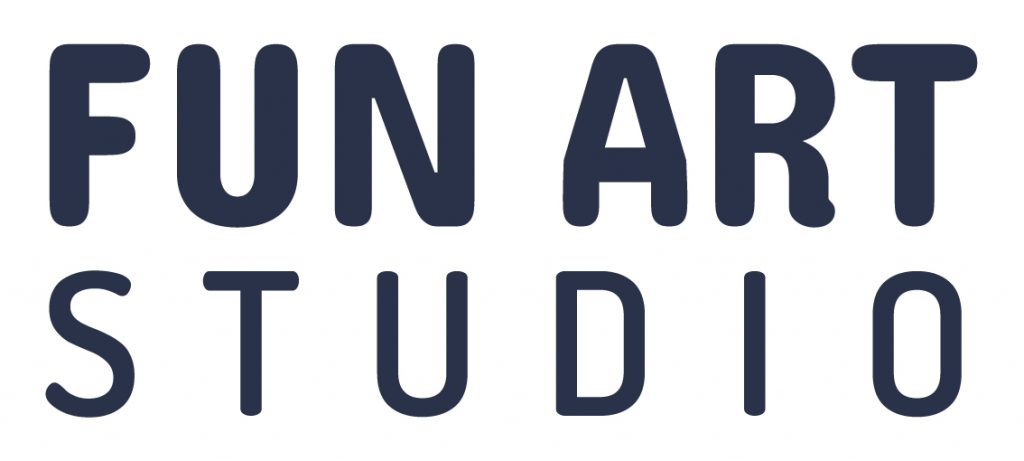 "FUN ART STUDIO" is a platform that disseminates varied content with the concept of "making art more familiar".An Instagram site was created in 2018 and currently has 62,000 followers. A website was created in 2019. A wealth of hand-painted works such as hand lettering and illustrations using the water-based graphic marker ABT have been published. The sites also provide general information on familiar hand-drawn art such as drawing processes, tips, and recommended tools.In addition, we regularly undertake campaigns to generate interested in art from different perspectives, such as collaborations with various artists.
web : https://tombow-funart.com
Instagram:@tombow_art_official (https://www.instagram.com/tombow_art_official)
<About "ABT" Graphic Markers >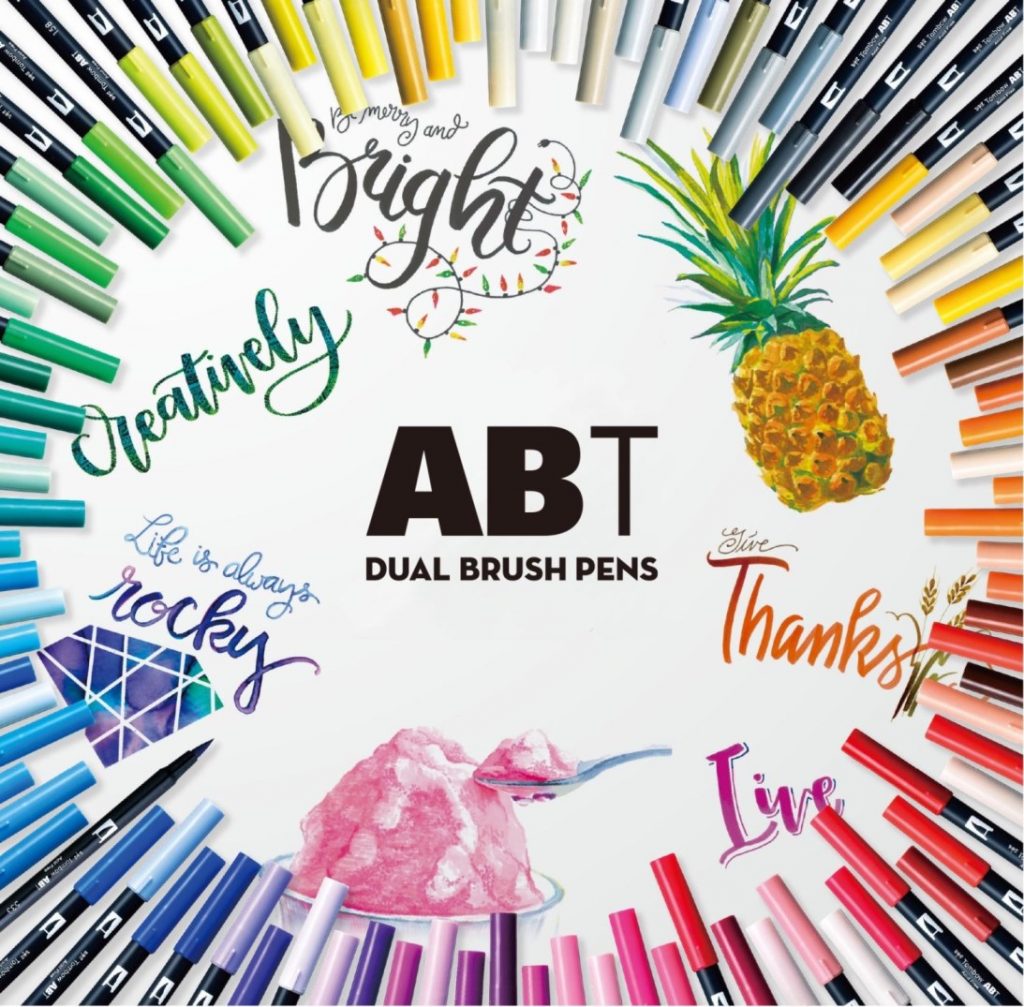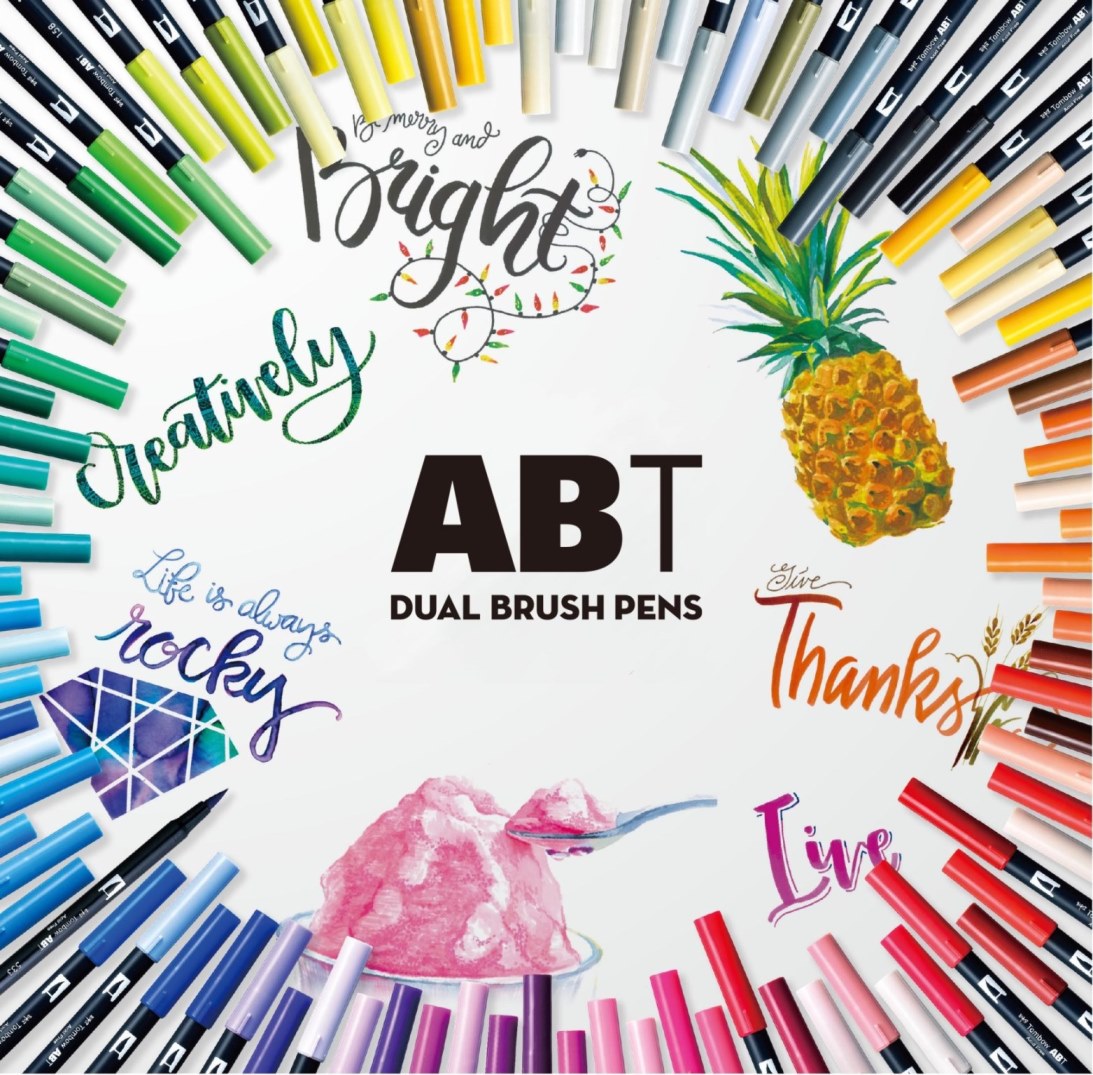 The name "ABT" refers to twin-tipped marking pens, featuring both a brush tip and a fine tip. The brush tip is made of resilient nylon fibers that retain the brush point so you can express yourself dynamically, with the natural rhythm and inflection of a traditional brush. The fine tip is made of polyester, providing the stability to draw incredibly thin lines of 0.8 mm. This makes it perfect for lettering, as well as pieces that require highlighting and edge work. The water-based dye ink comes in vivid colors and lends itself to a wide variety of expressive techniques, including grading with a water brush (optional). There are currently 108 colors available in total. For the last five or six years, a worldwide art boom has gripped Instagram and other social media platforms, where people connect by posting their hand lettering and illustrations. The circle of ABT users is continuing to widen thanks in part to the influencers who recommend them for their diverse expressive capabilities.

ABT special site : https://www.tombow.com/sp/abt/
---
■ For inquiries about promotion
FUN ART STUDIO TEL:03-3912-1599  Mail:press@star.tombow.co.jp
HP: https://www.tombow.com
■ For inquiries about GReeeeN
Universal Music GK ZEN MUSIC (Advertising contact: UNIVERSAL J Advertising Department)
TEL:03-4586-2332