Tombow Pencil Co., Ltd. (Head office, Kita-ku, Tokyo, President, Akihiro Ogawa) will release a portable water brush. The work of waterborne markers and watercolor paints can be easily applied to the effects of blur, gradation and color mixing. The product name is "TOMBOW WATER BRUSH" and will be released at stationery stores nationwide and art supplies stores on June 27th.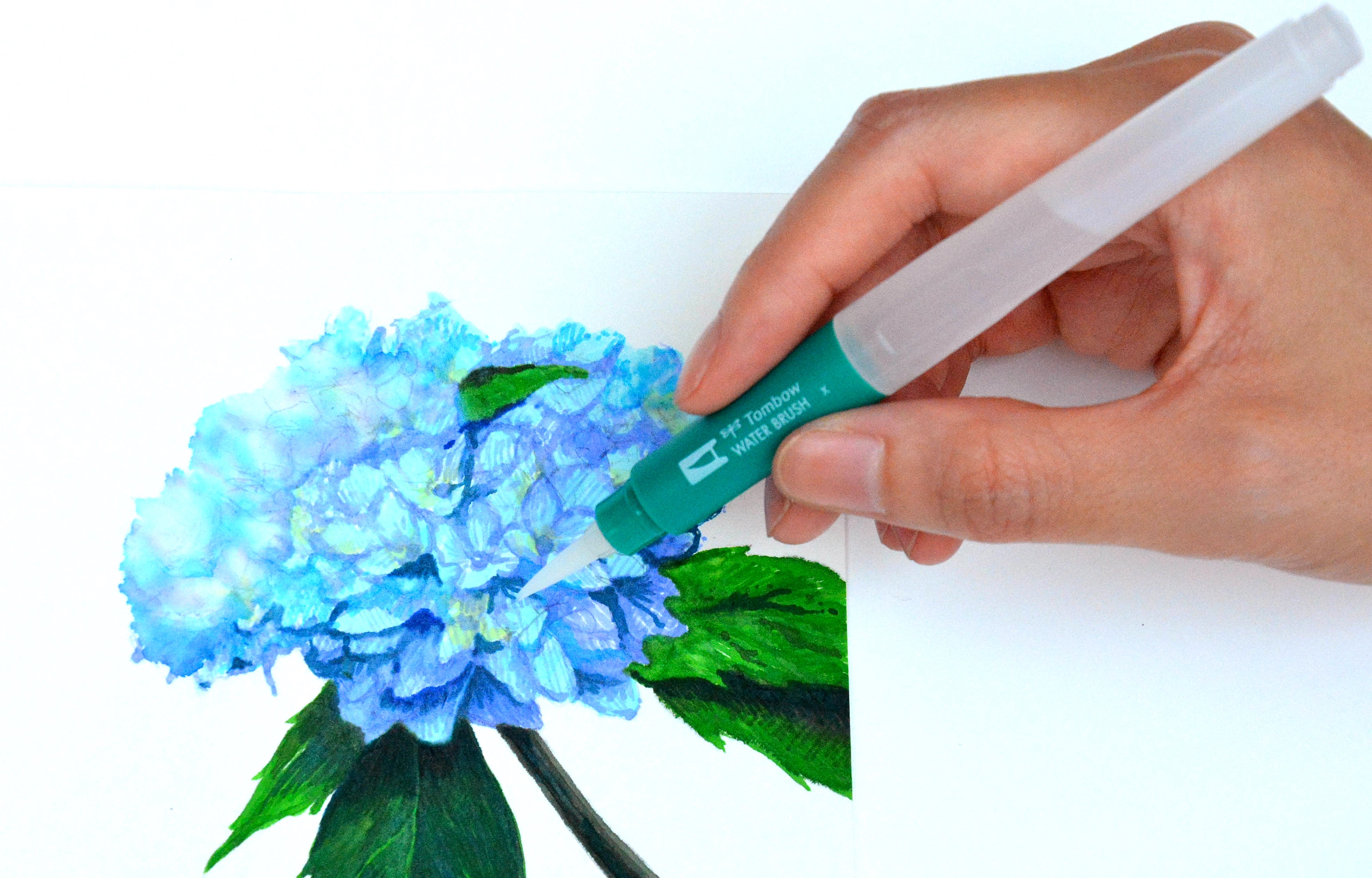 This product was commercialized as a series product in response to requests from Western fans who enjoy hand lettering and art in our water-based graphic marker "ABT" (108 colors), but the general water marker and watercolor pencil, It is released as a single item because it can be used for watercolor paints.
This product can be used as a water brush by the body size of a standard cap style pen (13mm in diameter and 153mm in length), by rotating the rear of the shaft and filling the faucet. Blur, gradient, mixed colors, watercolor, unique expression, this one can easily anywhere, to enrich the expression.
There are 3 types of tips, Fine brush tip, Medium brush tip, Flat brush tip, the price is 500 yen,excluding VAT, 3 sets (Fine, Medium and Flat brush tip) is 1,500 yen,excluding VAT.

Features of WATER BRUSH
■ Easy to add watercolor effect
You can trace the lines drawn with water-based coloring materials such as waterborne markers, watercolor pencils, watercolor paints, and so on, and express the unique shades of watercolor. In addition, the color material on the pallet can be made to the tip and to be mixed in the same way as a general paintbrush.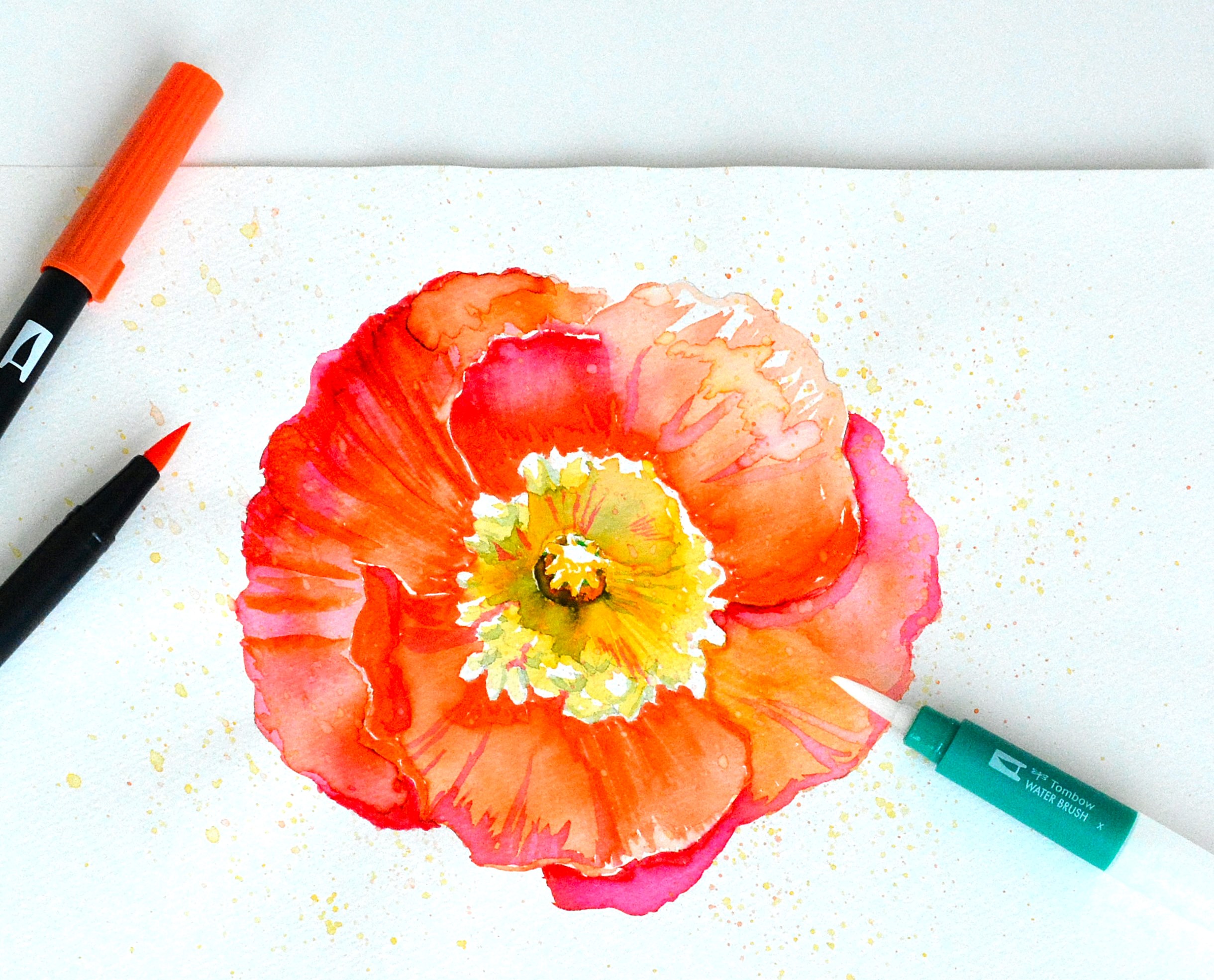 The use is used while sending water to the tip by pressing the axis after water enters. You can carry a cap with water in it, and you can use it easily even on the go. Because the coloring material which attached to the tip is wiped off by the tissue paper while extruding water, the mobile of the brush washing is unnecessary.
■ Three Brush Types
The size of the Brush lineup [Fine brush tip], [Medium brush tip], [Flat brush tip] three types. Wide representation is possible.
The material of the tip is PET fiber.
Fine brush tip : Easy to draw the details, a supple tip


Medium brush tip : Easy to use for both paint and draw, the standard tip is wide use


Flat brush tip : A tip that is easy to use when applying a wide surface or a gradient expression


■ Large opening for easy refill
The main body of the rear shaft has a large water supply, so you can easily refill the faucet. About 6g of water.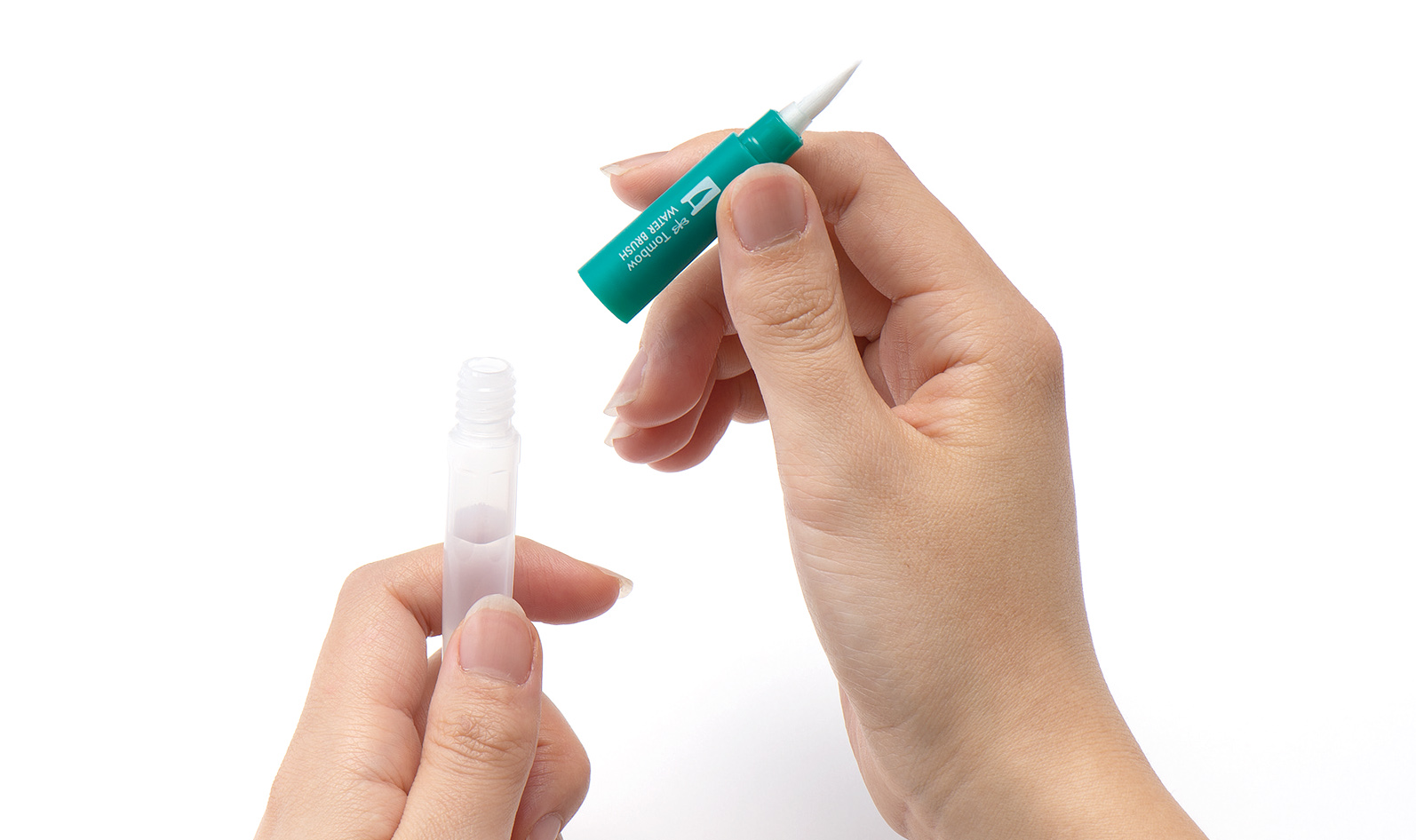 Sample using "TOMBOW WATER BRUSH" and "ABT", an aqueous graphic marker

<About "ABT", an aqueous graphic marker>
"ABT" is a twin-marking pen with two pen nib, a brush core and a fine core. The brush core is a nylon fiber core that is hard to crumble, and it can be a delicate expression like a brush dynamic brush. The thin core is a polyester core that the line of 0.8 mm is stable and can be had enough sense, and it is suitable for the expression and the character writing which wants highlight and edge feeling.
The ink has a vivid color and has an Water-based, pigment that can be mixed or blurred with water. It is possible to express a variety of 108 color development.
Color Brush pen has become popular because the art boom that exchanges by posting hand lettering and illustration work in SNS, such as Instagram from several years ago, [ABT] has become a strong sales mainly in the west.
ABT Special site https://www.tombow.com/sp/abt/