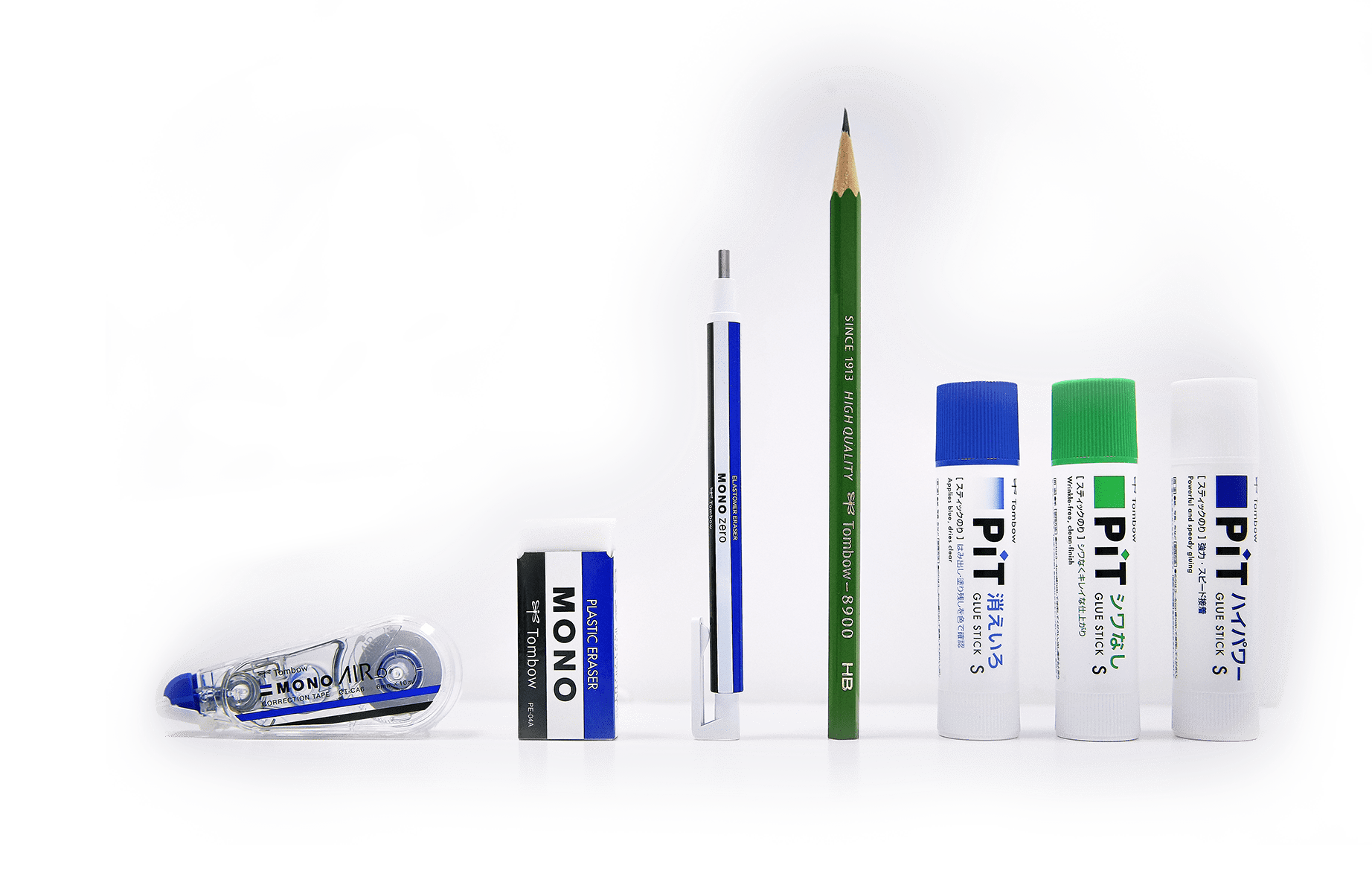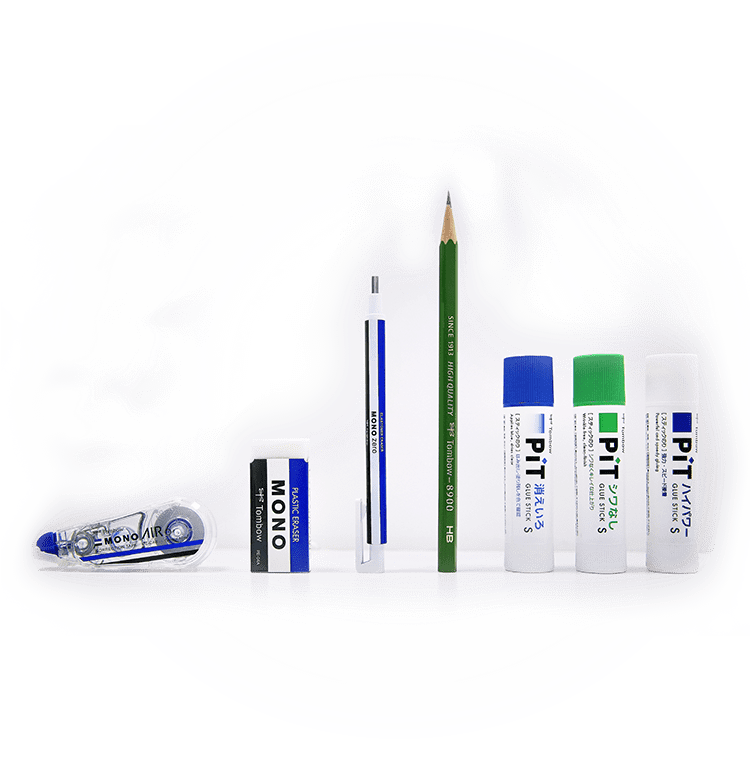 Tombow is at your side, always.
If stationery
had not been by the side of people,
neither verses of famous poems
nor the world-changing inventions
might have ever been born.
If stationery and people's hearts
were not compatible with each other,
the means to convey our feelings to our beloved
might have been limited.
We want the stationery
to be refined and beautiful to the fullest,
as we desire to be the favored one.
We want the stationery
which people want to keep by their side all the time,
making them pleased every time they use it.
We want the stationery
which helps reflect people's unique expressions freely,
reaching as much achievement as possible.
To be the stationery that embraces love,
Tombow keeps an eye on people.
Explore Tombow