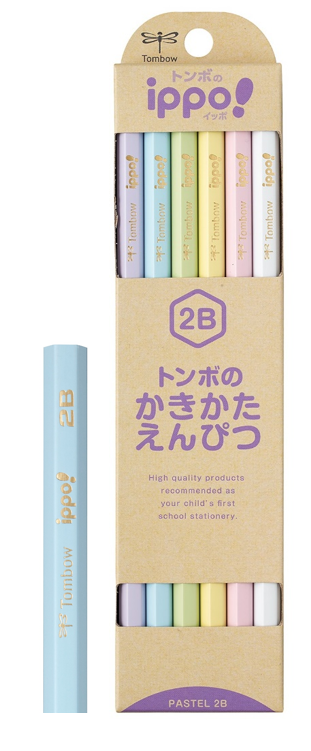 Tombow Pencil Co., Ltd. (Headquarters: Kita-ku, Tokyo, President: Akihiro Ogawa) will launch pastel colors popular with school girls in the school children's stationery series "Ippo Kakikata Pencil" that supports the first steps in learning.Will start rolling out to stores starting November 7 as a new school term/promotional stationery for the spring of 2023. *Please contact your nearest stationery store for release date details
Product name is "Ippo Kakikata Pencil Pastel Color" (right photo). There are 2 pcs of each 6 pastel colors that are trending with school girls. The pencil body has a matte finish.
Hexagonal design body is available in B and 2B hardness. Sold in 1 dozen paper box sets (12 pcs). Suggested retail price is 792 yen (720 yen excluding tax).
Colors are pastel lavender, pastel blue, pastel green, pastel yellow, pastel pink, and pastel white, all are plain patterned. Product name stamped with gold foil for an elegant appearance.
According to our research, 30% of the designs that parents want their children to have are "natural and simple," indicating that they want simple, solid color designs. Simple, solid color designs are conform to school requirements and celebrations.
[Additional Information] Pastel colors have become mainstream trend for school bag colors
Starting from 2018 the color pastel lavender began to surpass pink in popularity for girl's school bags and it remained the most popular color in 2021. Until now dark brown was in the top 5 but in 2021 a trend changed to light brown, so lighter colors are now preferred. Except for red, pastel colors have become mainstream. There is little change in the color trend for boys, and according to our research black, navy blue, blue, green, and dark brown continue to be popular.
Ippo Kakikata Pencil Pastel Color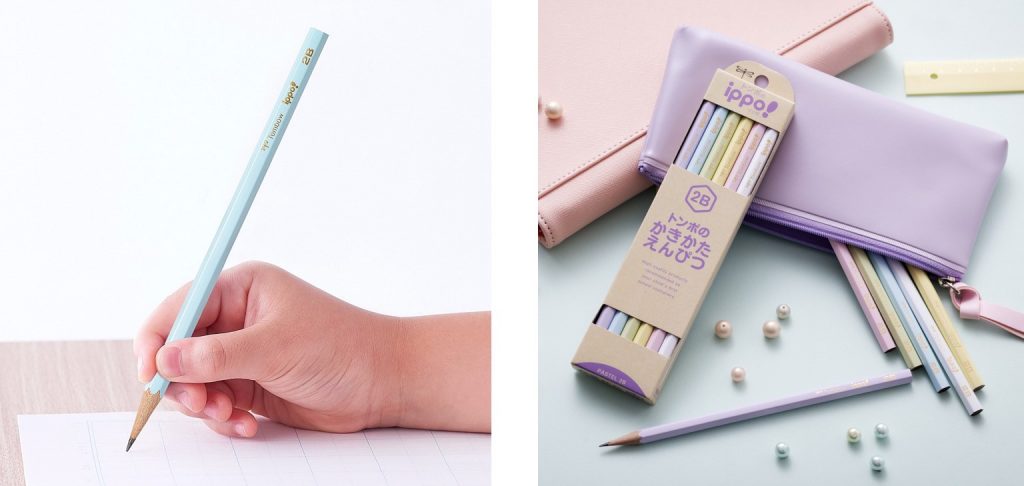 | | |
| --- | --- |
| Type | Grade school pencil |
| Name | Ippo Kakikata Pencil Pastel Colors |
| Release | November 7, 2022 |
| Price | 792 JPY(720 JPY excluding tax)/dozen |
---
Supporting the first step of learning
TOMBOWs Ippo! makes writing and learning with a pencil exciting!
Spring 2023 new school term/advanced stationery to be rolled out at stationery stores/stationery corners
New "Pastel colors" added Natural and plain pattern sets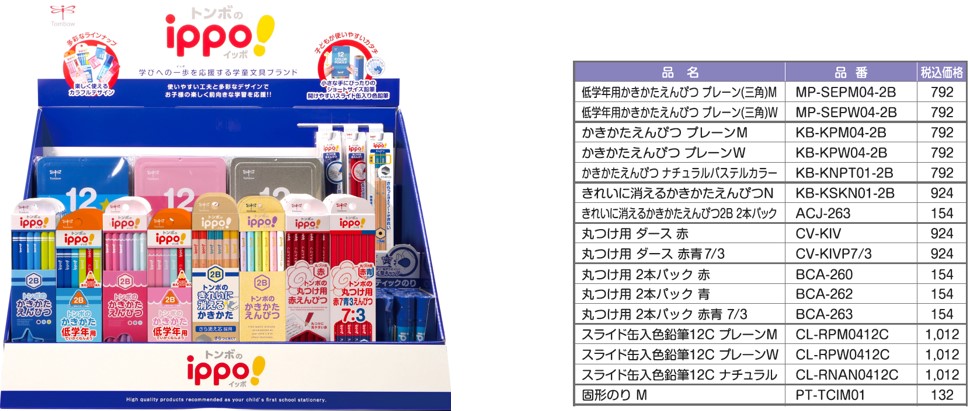 Natural series that values the warmth of wood Sakura full bloom celebration new school term display set