Tombow Pencil Co., Ltd. (Headquarters: Kita-ku, Tokyo, President: Akihiro Ogawa) announced the release of a limited edition product, simple in design, small and discreet in appearance without barcodes, etc. and with the PiT product name.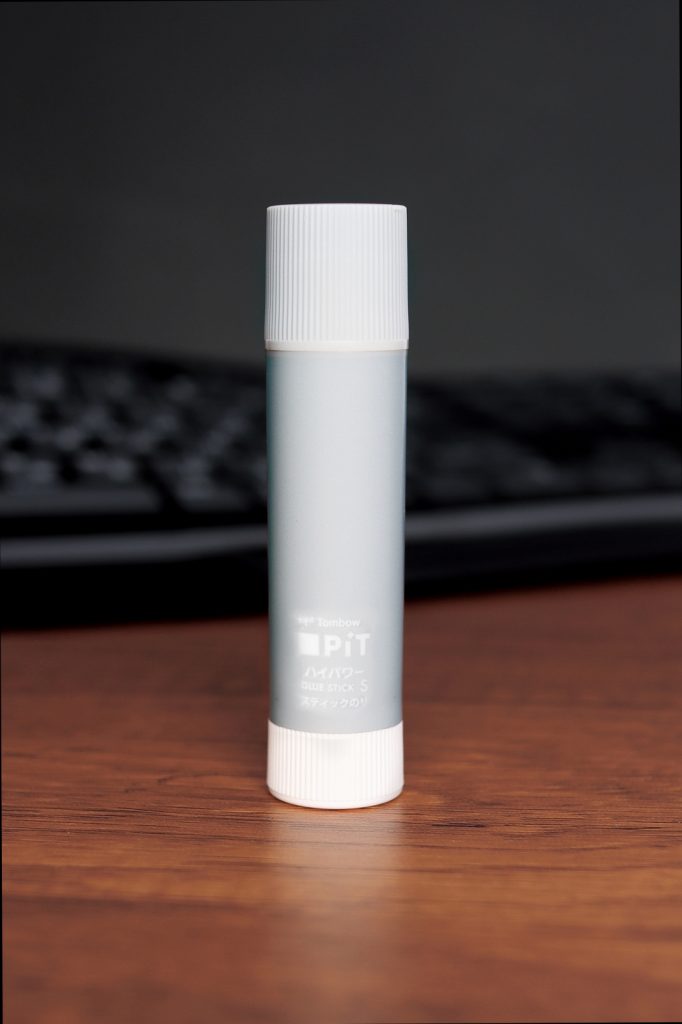 Even without the standard look, the shape is recognizable as PiT glue; the design has been enhanced to fit on desks in home offices etc.
The product name is "PiT-Hi Power Limited Calm Design". Calm refers to the "calm" and "peaceful" thinking that went into the design.
"S" (capacity 10g) size. Available in five body colors: white, gray, greige, calm blue, and calm pink (left to right).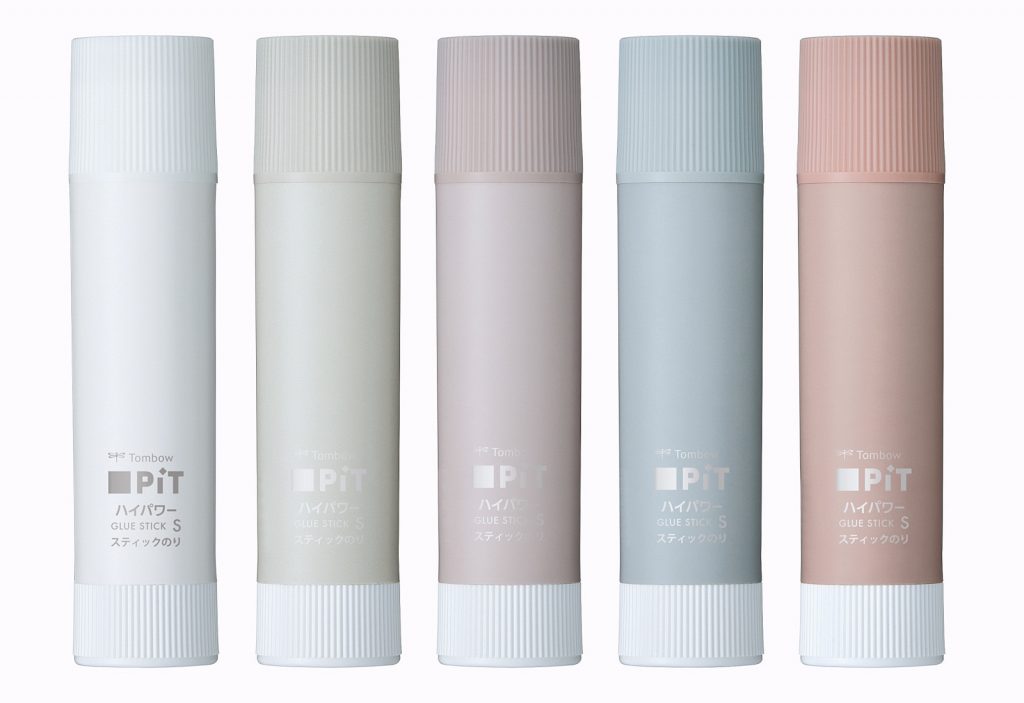 The suggested retail price is 132 yen (120 yen excluding tax/ same price as standard "S" size product). A limited quantity will go on sale from September 15*, 2022.* Will be gradually rolled out to stores so please contact your nearest stationery store for release date details.
The PiT brand logo on the product is about one-sixth the size (area ratio) of the standard product, and is white or gray instead of the brand color.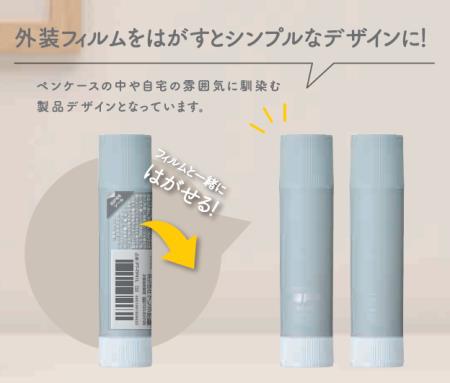 Only important information remains; company logo, product name, type, number, size and cautions are discreetly displayed.The design has been improved by reducing the amount if information displayed.
Cautionary (applications, usage, cautions, etc.), environmental, contact, sales agency, bar code, etc. information shown on the standard product is printed on the outer protective film covering product.A simple design is revealed when the protective film is removed.
Calm Design PiT glue answers the trend to those seeking personal stationery that differs from those used at work or school; a new way of working and learning take hold.When used at work or school it is necessary to "look like glue", but in a personal space, individuality and tastes are unrestricted, and so stationery becomes more and more diverse.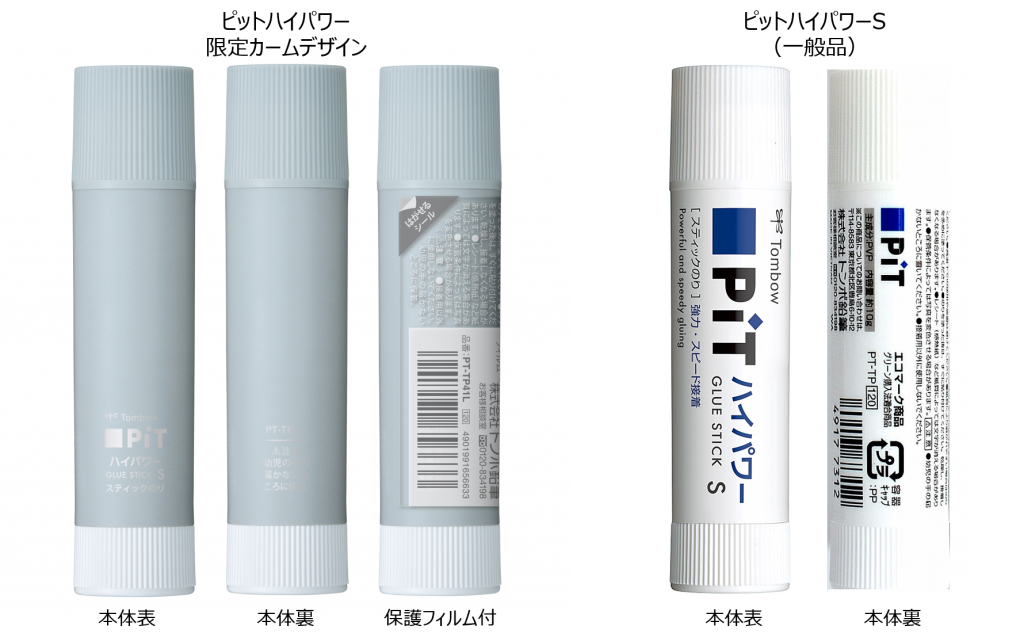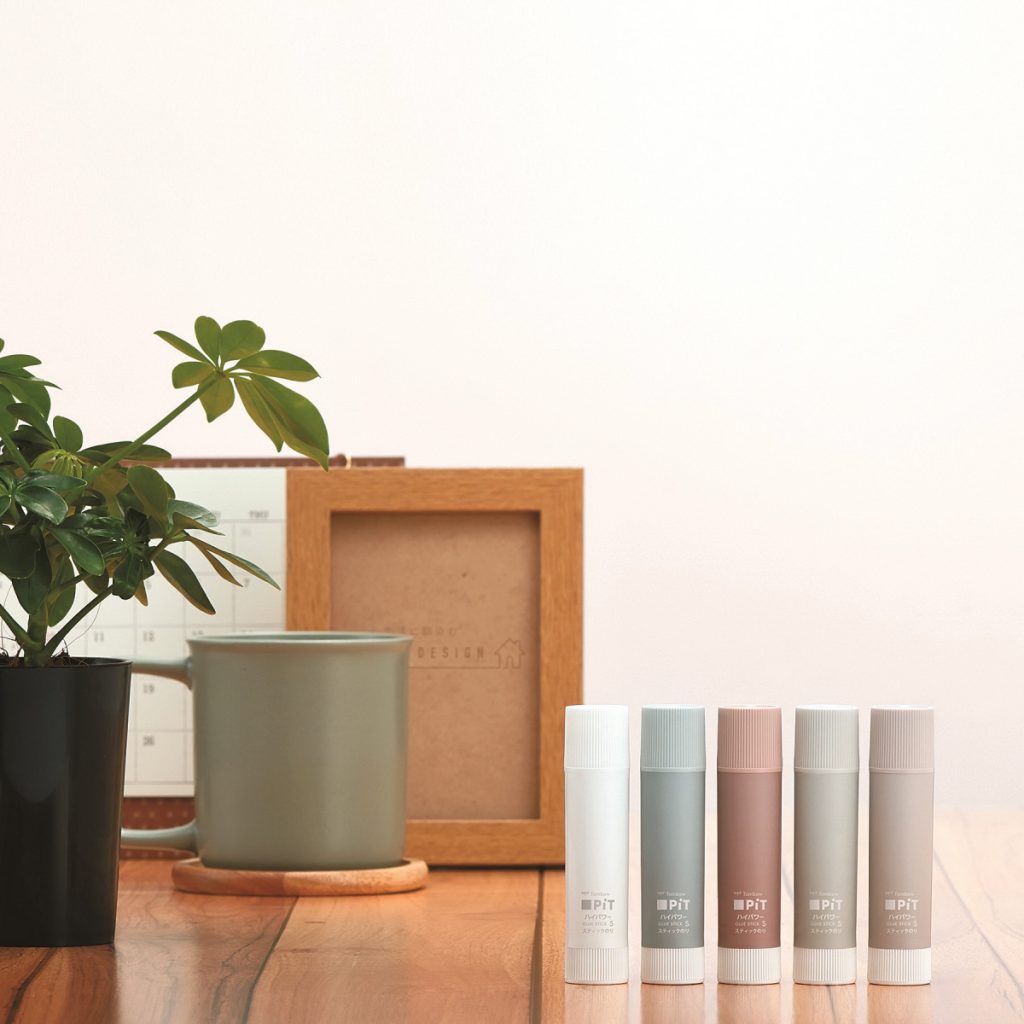 | | |
| --- | --- |
| Product type | Glue stick S size |
| Product name | Pit-Hi Power Limited Calm Design |
| Release date | September 15th, 2022 |
| Price | 132 yen (120 yen excluding tax) |