Prize A 1 Winner: 50g gold PiT glue stick
Prize B 200 Winners: Original PiT Box
Open Sweepstakes "Glue and Be HAPPY! Campaign" Entries Start July 1st
Tombow Pencil Co., Ltd. (Headquarters: Kita-ku, Tokyo, President: Akihiro Ogawa) has launched an online "GLUE and Be HAPPY! Campaign" open to all to commemorate the 50th anniversary of the launch of the glue brand "PiT". The campaign starts today July 1st.
Prize A "50g pure gold PiT stick glue" * (1 winner)、Prize B "Original PiT Box" (assorted products/200 winners).
* PiT glue stick reproduced in gold worth 350,000 JPY. (June 4, 2021 market price)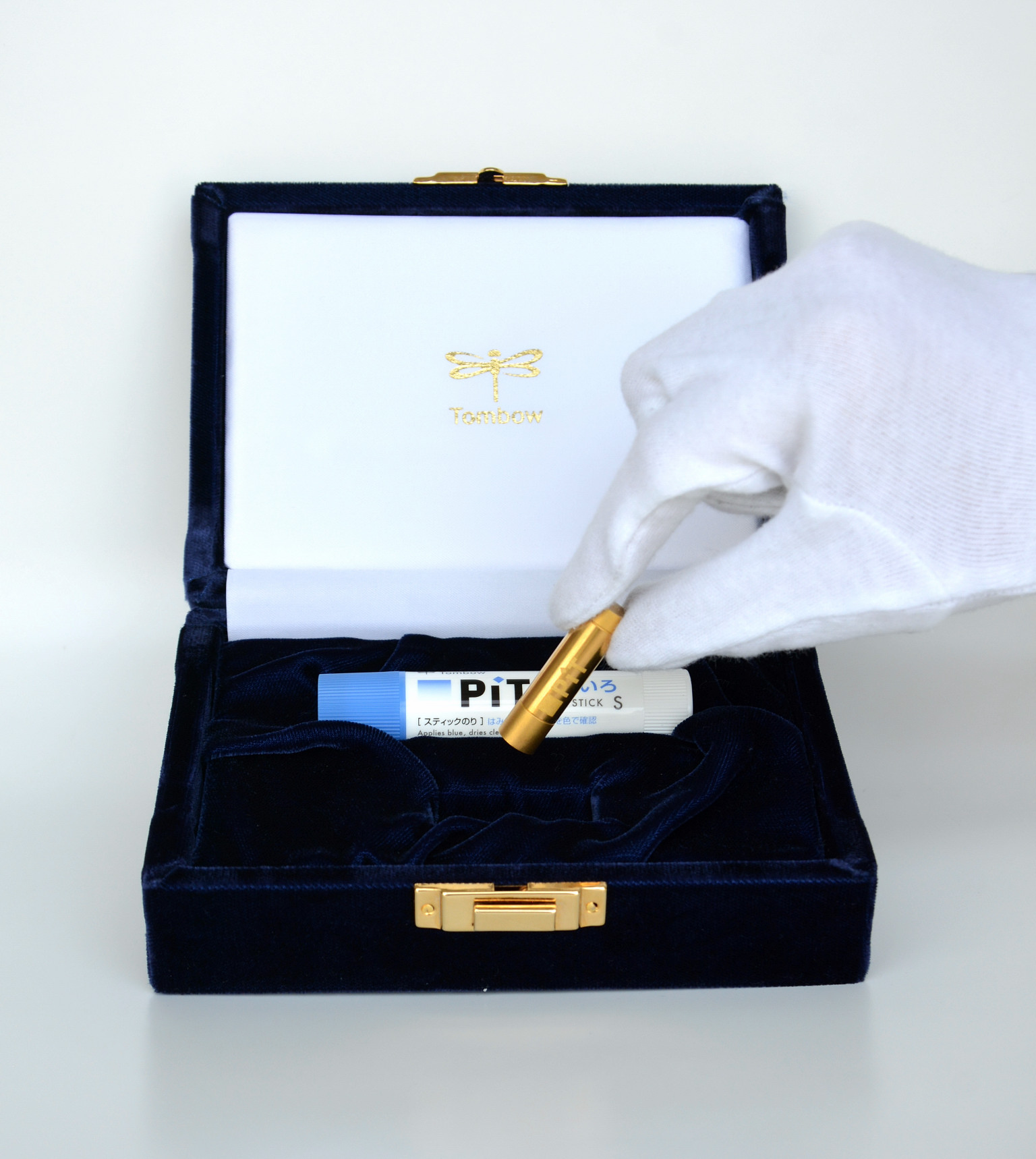 Prize A "50g pure gold PiT stick glue"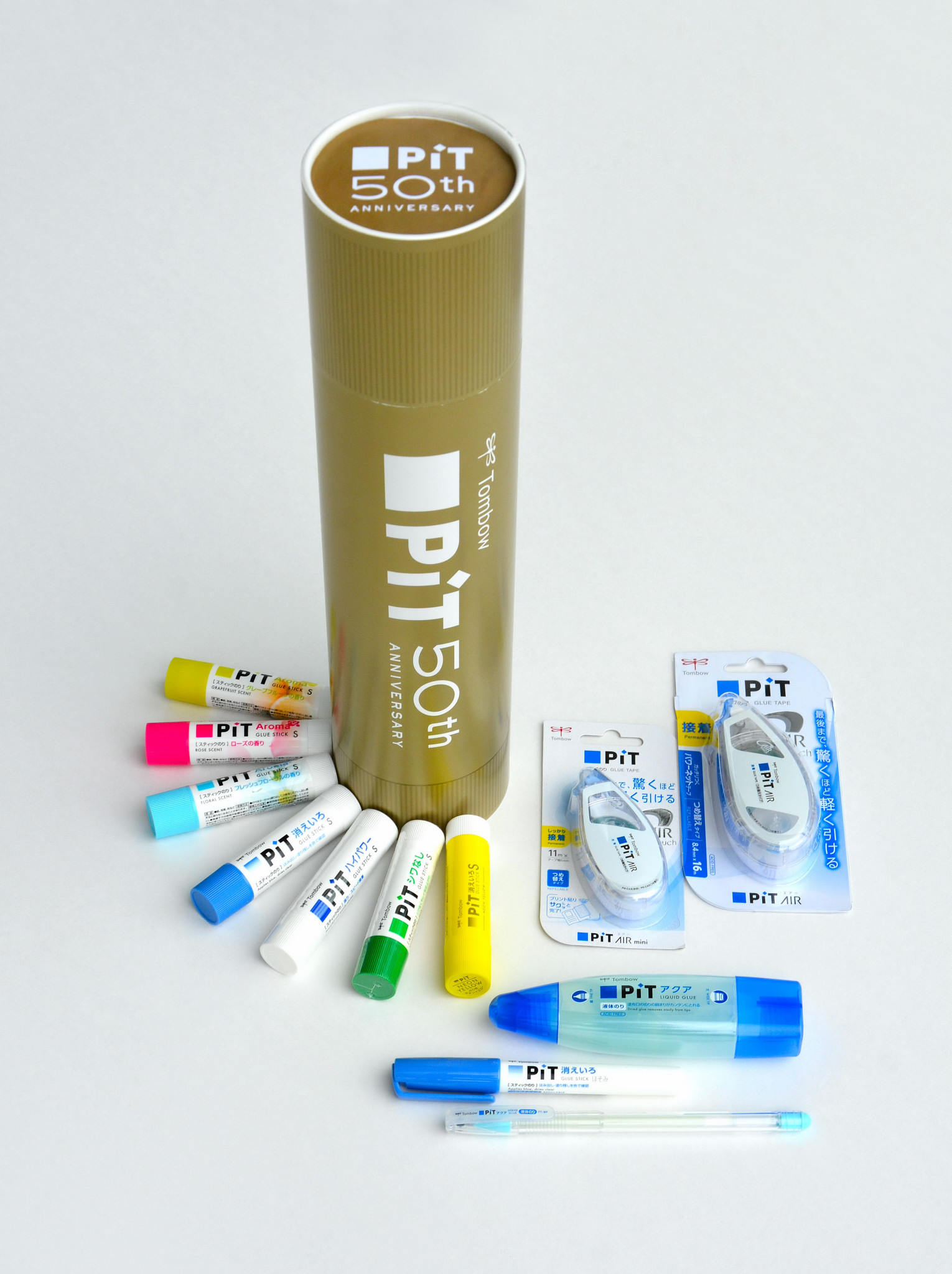 Prize B "Original PiT Box"
Special campaign entry site:
https://www.tombow.com/cp/pit50th/
Entry method (1) Access the special PiT 50th Anniversary site (above), (2) Watch the video to search for keywords, (3) Enter keywords in the application form, (4) Complete the campaign application.
The winning announcement will be replaced with the shipment of the product.
---
Retro PiT Designs Turn Fashionable!
Select and coordinate
"Tombow Pencil PiT 50th Anniversary Limited Shop" Opens 7/1
Tombow Pencil Co., Ltd. (Headquarters: Kita-ku, Tokyo, President: Akihiro Ogawa) is commemorating the 50th anniversary of the launch of the glue brand "PiT". PiT retro logos and package designs, turned into fashionable items such as clothing and accessories, will be sold online for a limited time starting July 1st.
50 PiT items, including T-shirts, tote bags, clear multi-cases, notebooks, stickers, and smartphone cases.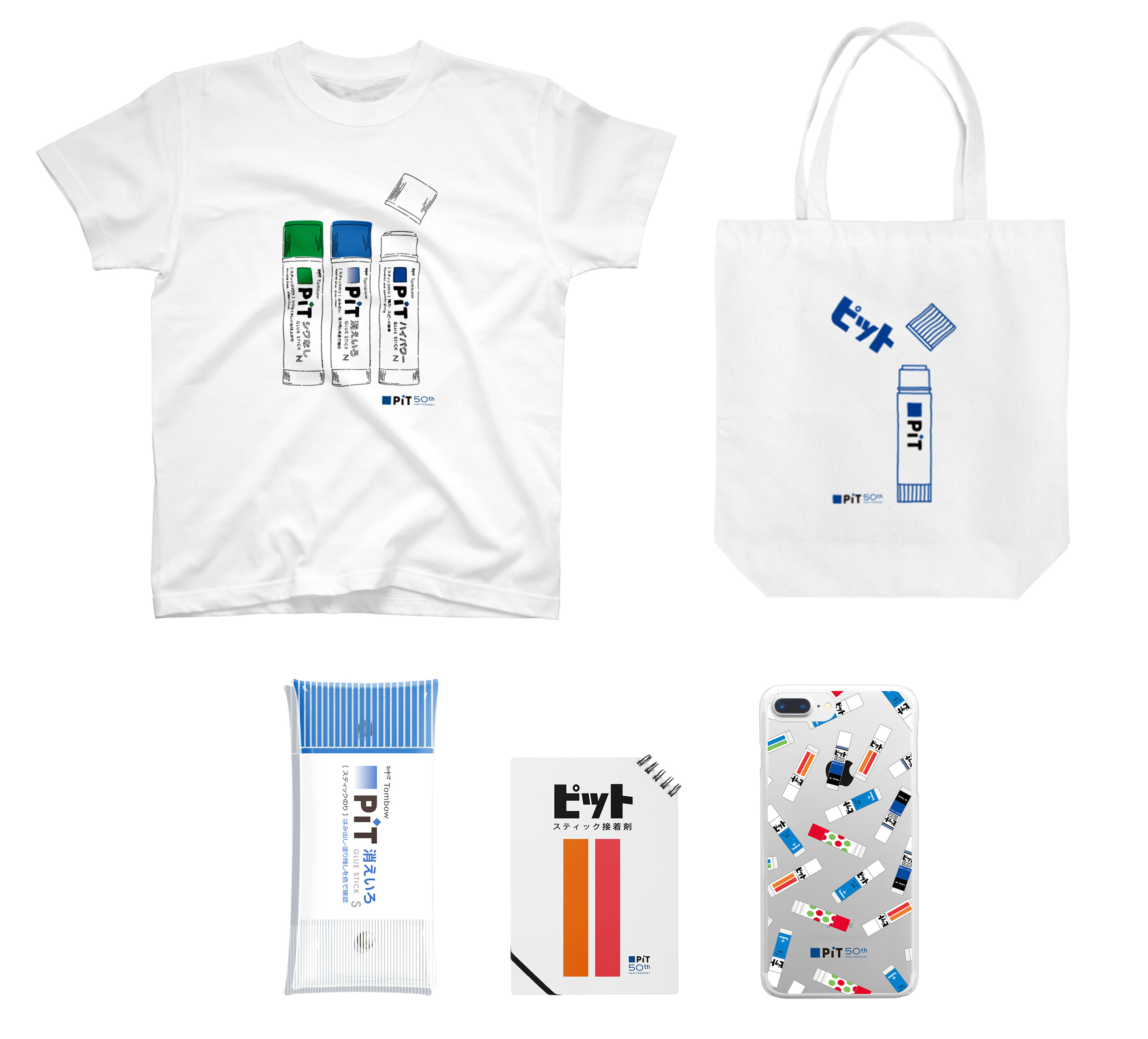 First 25 items to be released from July 1st (Thursday) to August 1st (Sunday), and second 25 items to be released from August 2nd (Monday) to August 31st (Tuesday).
Purchase at the following site:
https://suzuri.jp/TombowPencil
First 25 items to be released from July 1st to August 1st