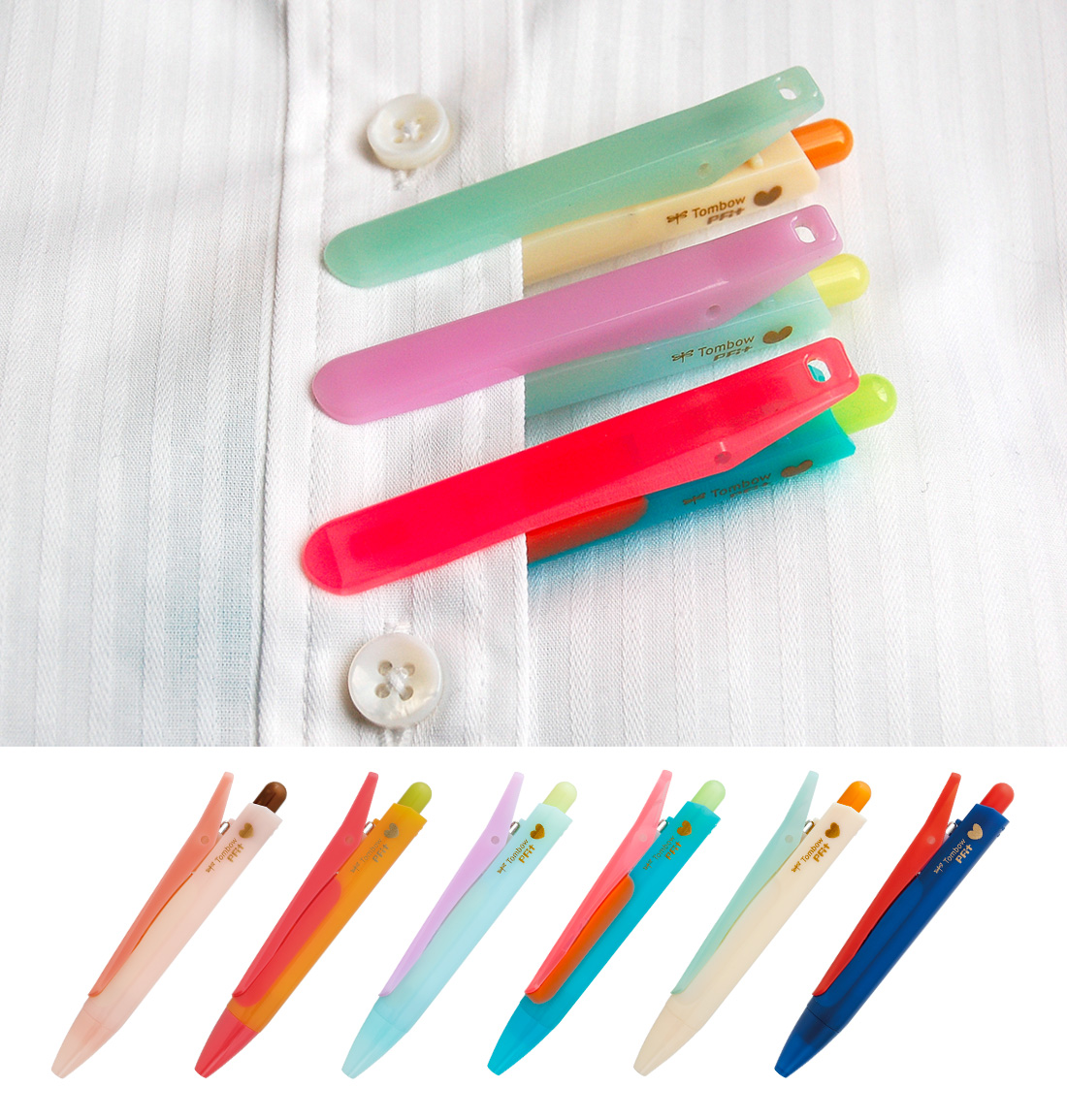 Tombow Pencil Co., Ltd. (President, Akihiro Ogawa, head office, Toshima, Kita-ku, Tokyo) is a big clip, since the oily ballpoint pen "Pfit (Pifit)" (trademark) that can be portable across anywhere has gained popularity in women, " Girls cute Color "will be added and released at stationery stores and mass retailers nationwide from July 5. This is a limited color of 100,000.
The MSRP is 315 yen per unit (300 yen for the main price). The replacement core is 84 yen (body 80 yen).
This product was a basic form of "PFit" released in 2006, which was awarded the Good Design Award (FY2007), the RedDot Award (2009), and the iF Design Award (10 years).
"Girls cute Color" To add this time, pink, orange, blue, turquoise, white, six colors of the navy in the body color, adding a variety of colors to the clip, knock Bar, axial tip, non-slip (elastomer) Part of the woman " It is finished in the fashionable item ".
Features of PFit >
■ Short 90mm body
body length is 90% shorter than the general pen and 90mm, you can carry the clip anywhere. The weight is 8 grams and lightweight.
■ Large 64mm Clip
It has a long clip of 64mm that occupies 70% of the pen. You can clip from one piece of paper and open up to 10mm. It became difficult to deviate from the strenuous exercise because it was designed so that the pinch position is the center of the body weight. You can carry your blouse or shirt with you, T-shirt collar, strap or bag.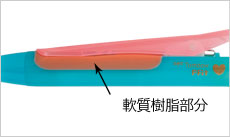 ■ Clip is hard to come off and does not damage clothes etc.
A soft resin (elastomer) is embedded in the receiving part of the clip. It is difficult to slip, and it does not leave the clothes.
■ Safety mechanism that does not pollute clothes
When you open a clip, the nib automatically retraces the safety mechanism. I do not stain clothes etc.
Specifications: Oily ballpoint pen (black), 0.7 mm ball, knock mechanism , refill br-vs33 (black)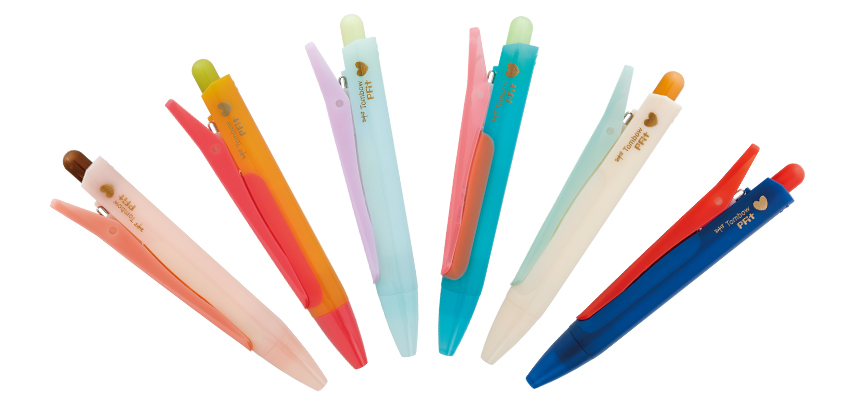 Pink, orange, blue, turquoise, white, navy (from left)
Proposal of function and coordination with wrapping mount >
I proposed the size and color coordination that the portable of "PFit" is easy to carry by wrapping.