Tombow Pencil Co., Ltd. (headquarters: Kita-ku, Tokyo; President & CEO: Akihiro Ogawa) is pleased to announce that it has signed an agreement on the licensing (approval of utilization*) of its MONO brand with Oharu Ando, representative and designer of the fashion brand MIDDLA (ALDDIM CO., LTD.; 3-38-11 Jingumae, Shibuya-ku, Tokyo).
This brand collaboration with Oharu Ando will be called MONO×MIDDLA, and sales of its products will begin on November 18, with advance orders for crowdfunding backers.
*A licensing agreement mainly for clothing, clothing accessories, and fashion accessories.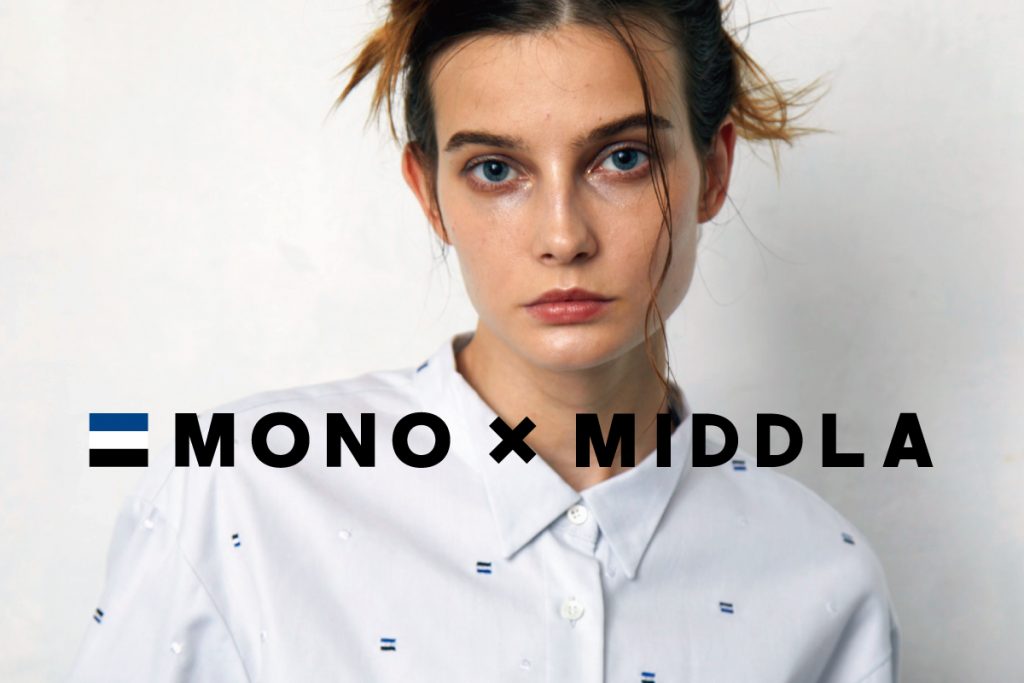 Oharu Ando's statement regarding the fashion brand MONO×MIDDLA:
MONO's tricolor stripe is one of the most iconic and celebrated examples of tricolor imagery in Japan.
The MIDDLA brand was built on the visual concept of stripes and blueish colors.
The fusion of these two styles will give rise to the unisex brand MONO×MIDDLA.
Under the concept "Make a new heritage," the brand will create wearable items with the MIDDLA aesthetic that incorporate the universally recognized MONO stripe, a piece of Japanese heritage.
BRAND CONCEPT "ONE TOKYO USUAL"
The axis is standard items and classical details. Add musical, mathematical and story elements to re-build. It is "Usually Tokyo" style for MIDDLA. Taking inspiration from this idea of "Usually Tokyo," the brand will propose clothing for everyday wear with an extra element of design.
Tombow Pencil's attitude toward the fashion brand MONO×MIDDLA:
The value promised by MONO brand stationery products is to serve as a simple and smart right-hand man at your desk, offering total support for your everyday intellectual pursuits. Spirited designer Oharu Ando will utilize this symbolic MONO tricolor stripe to rebuild ONE TOKYO USUAL for the MIDDLA brand. The company hopes that this collaboration will give the MONO brand new life force as a fashion icon and that it will also allow both brands to shine and create new value going forward.
MONO× MIDDLA one tokyo usual
Order start date: November 18, 2020 (Start of advance orders for crowdfunding backers)
・ Sales: MONO×MIDDLA crowdfunding link:https://camp-fire.jp/projects/view/339296
・ Price range: ¥22,000 – ¥31,900 (with tax) Unisex, S/M/L (some items available in XL)
Official Twitter: https://twitter.com/MONOxMIDDLA
Official Instagram: https://www.instagram.com/monoxmiddla/
MONO× MIDDLA DESIGNER
Ohal Ando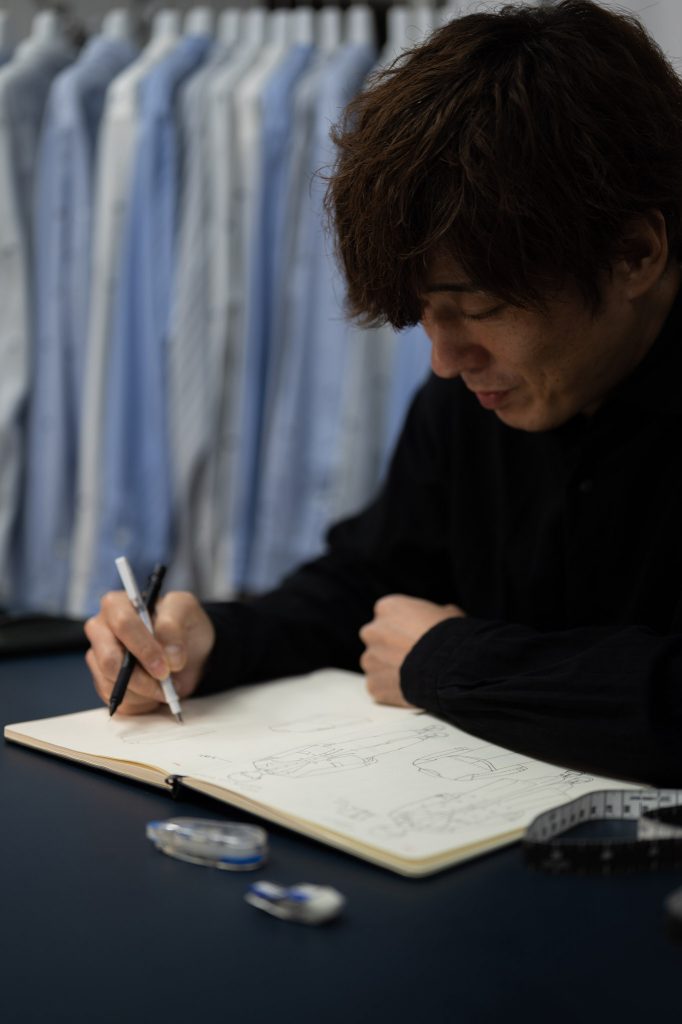 ▼PROFILE
Born in Tokyo on July 21, 1972. Graduated Waseda University.
1999 Launched and debuted DOPPELGANGER at Tokyo Collection.
2005 Launched and debuted lessthan* at the first JFW.
2014 Launched MIDDLA and debuted 2015 spring/summer collection.
2015 Won the Tokyo New Designer Fashion Grand Prix Professional Category. Presented 2016 spring/summer collection, and participated in Tranoï Paris (tokyoeye).
2016 Presented movie collaboration with Reebok.
2017 Presented 2017 autumn/winter collection. Selected for tokyoeye. Held exhibition in New York.
2018 Presented 2018 autumn/winter and 2019 spring/summer collections as fashion shows at AFWT (March and October, respectively).
About the MONO colors
1969 Selected the sleeve colors for the launch of the MONO plastic eraser. Its blue, white, and black tricolor pattern was used continuously for the next half-century.
2002 Integrated the visual identity of the MONO brand with the MONO colors as the brand symbol.
2011 MONO eraser awarded the Good Design Awards Long Life Design Award.
2017 The MONO colors was registered with the Japan Patent Office as the first trademark consisting solely of colors (a "color trademark") (March).
2019 Held the MONO Color 50th Anniversary Campaign.
MONO eraser is the top eraser brand for administrative and academic use, with 16 products and 41 types available at present.
The line has been expanded to include pencils, correction tape products, mechanical pencils, multifunctional pens, and other stationery products.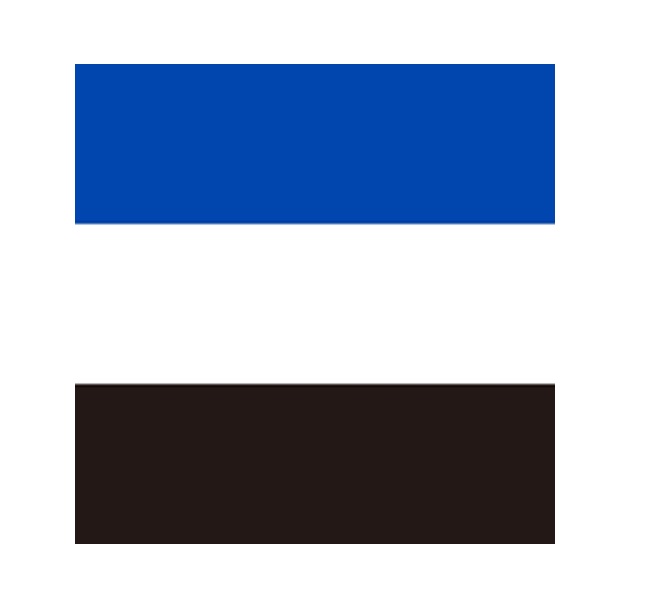 MONO× MIDDLA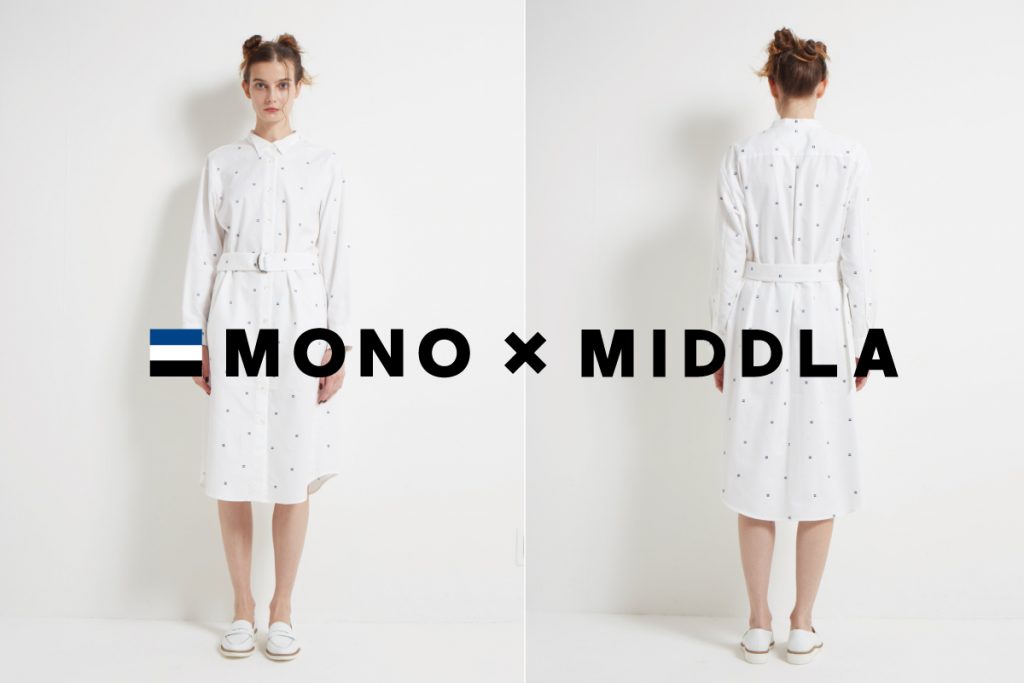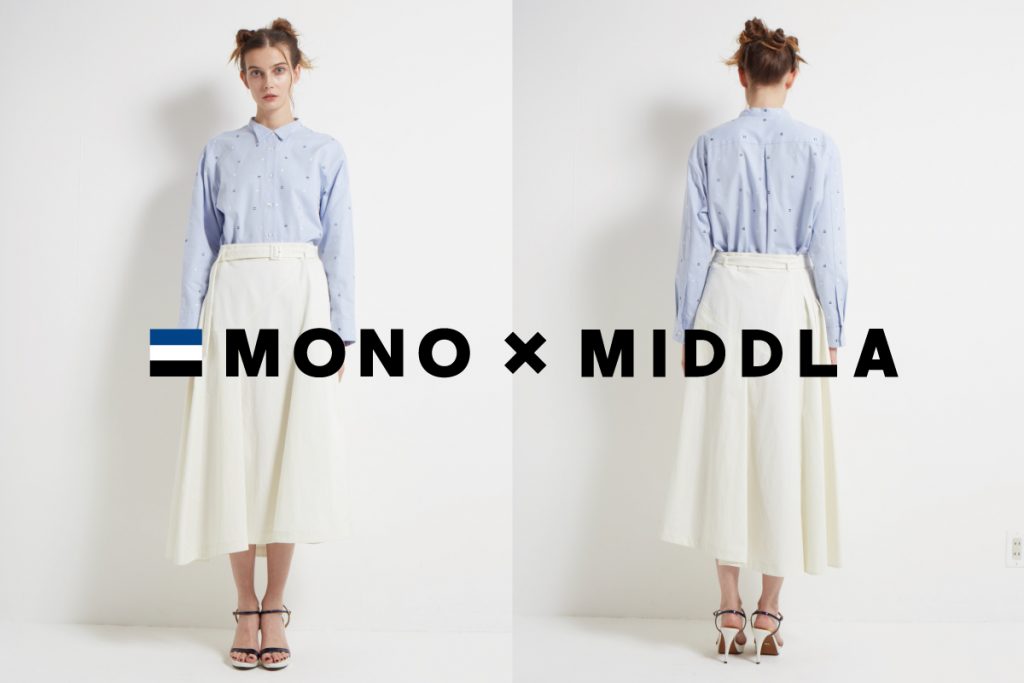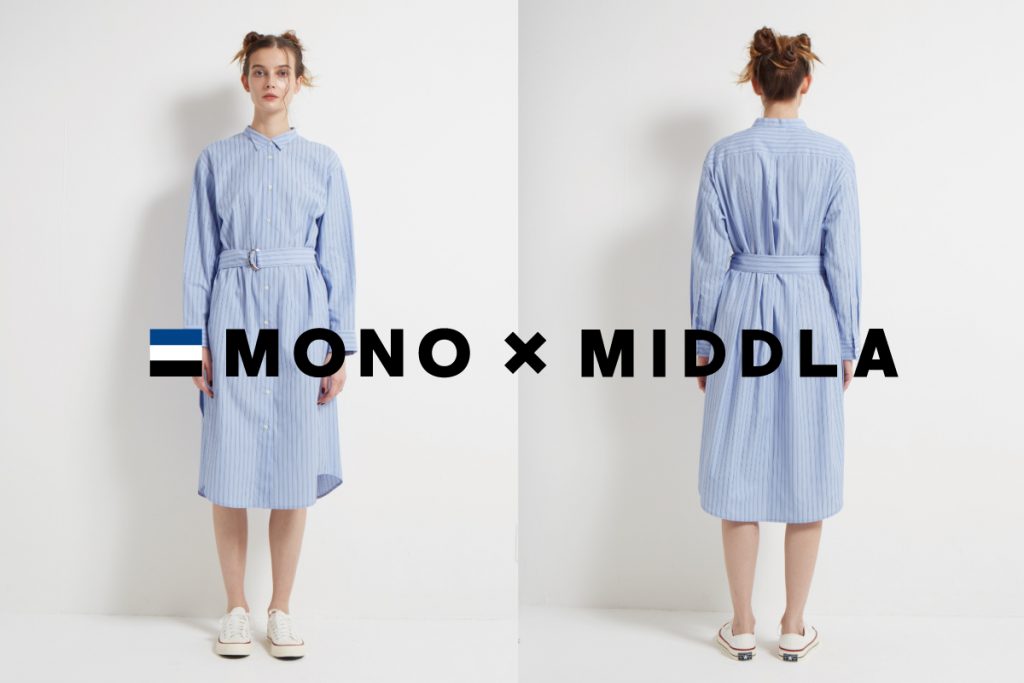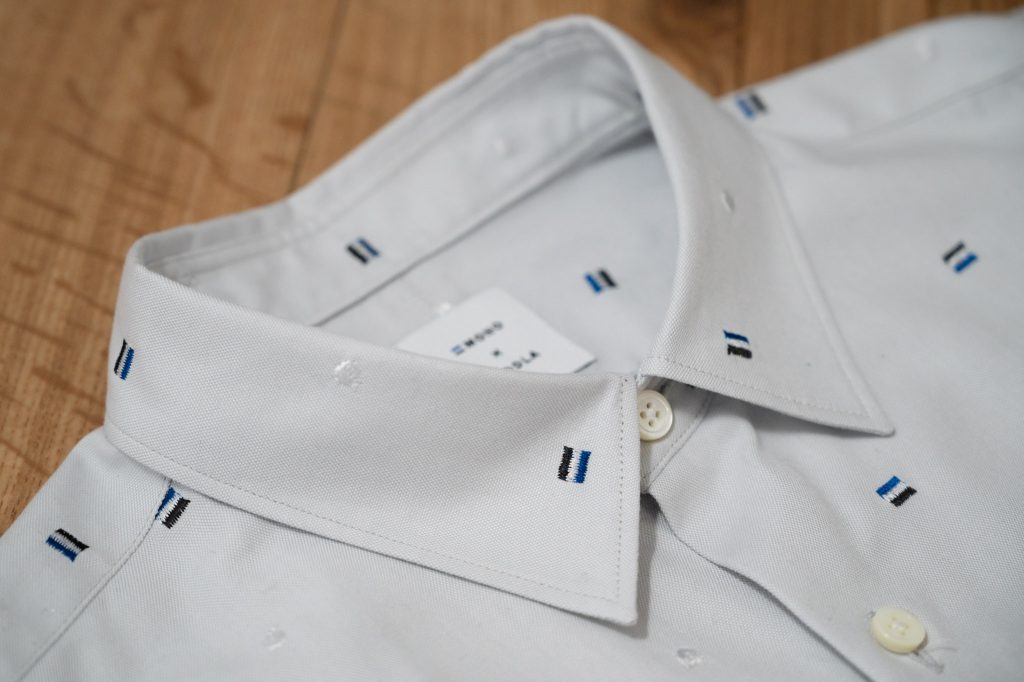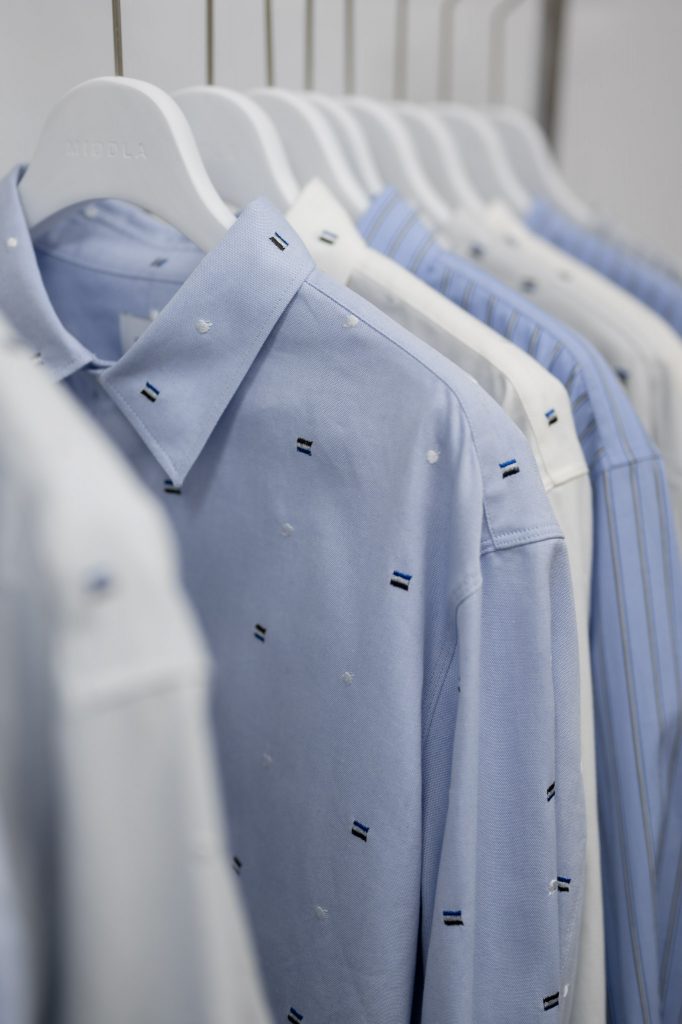 Reference MIDDLA 2021 SS COLLECTION "East Cost Delusion"
East Cost Delusion
Who is this brand collaboration for? Imagine a woman in a condominium in Tokyo, fantasizing about a trip to the east coast of the United States to visit Long Island. She takes her favorite outfits out of her closet and changes into a maritime-inspired look of her own style, twirling around in front of the mirror.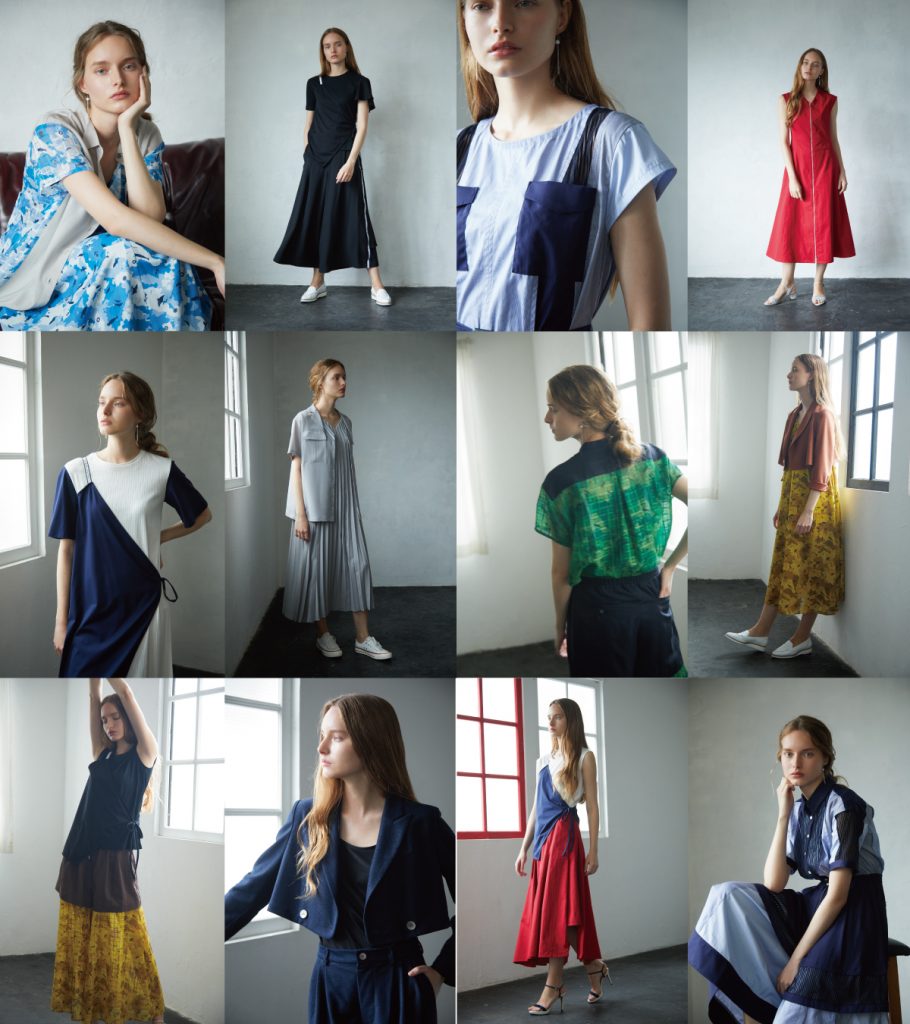 ■about MONO × MIDDLA
ALDDIM CO., LTD. 03-6280-8563 Chinami Hara hara@middla.jp