Tombow Pencil Co., Ltd. (headquarters: Kita-ku, Tokyo; President and CEO: Akihiro Ogawa) is pleased to announce the launch of the MONO Student Eraser, which can erase lines written with dark pencil ranging from 2B to 6B with a minimum of rubbing. It will be available at stationery stores, volume sellers, and other retailers across the country starting November 12.
The suggested retail price is ¥100 (¥110 with tax). The dimensions (of one type) are 26 mm wide, 12 mm thick, and 40 mm in total length. 。
*As a guideline, a minimum is two to four rubs back and forth.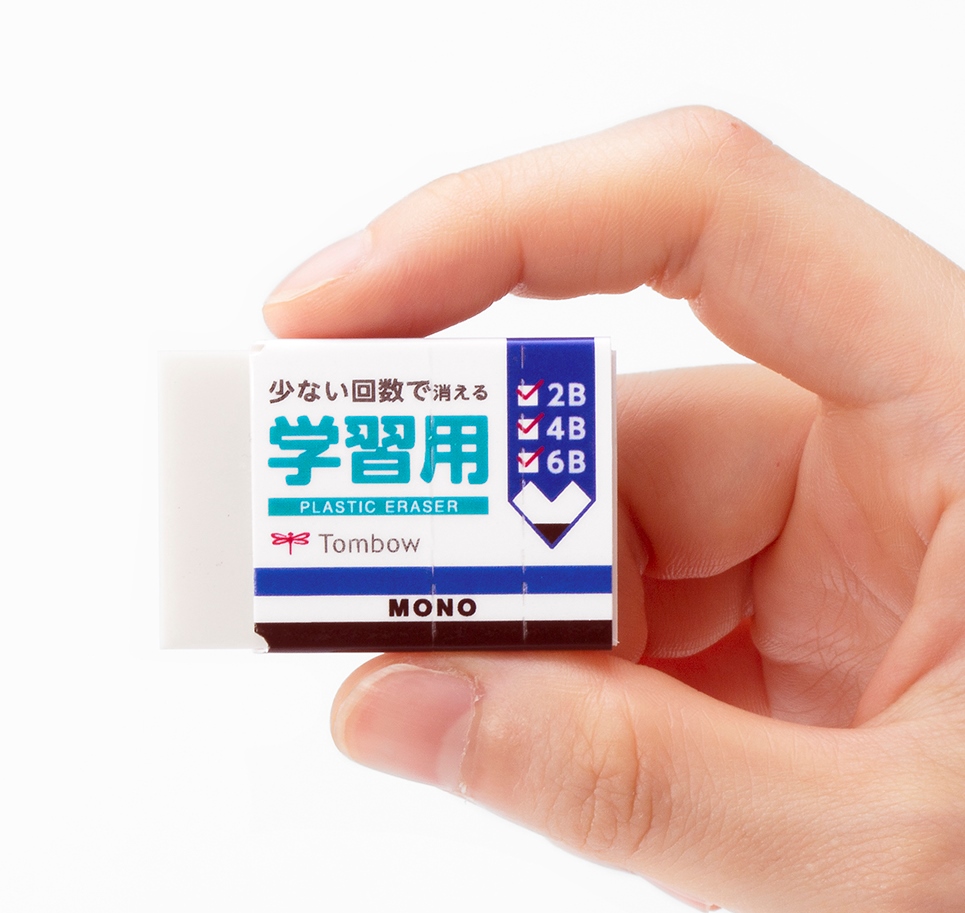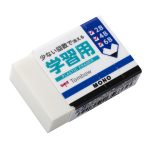 Generally, pencils for students are dark pencils with 2B, 4B, or 6B lead, but the darker the lead, the more difficult it is to erase, leaving black smudges in student notebooks.
This product has an improved capability to absorb graphite (black flecks) on the paper, thanks to a new formulation that makes it one of the most suitable of Tombow Pencil's products for erasing dark lines of writing.
Its ability to erase 6B lead, one of the most difficult leads to erase, has been improved by 15%* (compared to Tombow Pencil's conventional student product).
*Test results from rubbing back and forth twice. Erasability was measured with an in-house test based on the erasing test for erasing capability (erasability) from Japanese Industrial Standard S 6050:2002. These are measured values and cannot be guaranteed.
Because children prefer to use dark pencils, one complaint from young children and their parents and guardians is that repeated writing and erasing leaves their notebooks dirty. Tombow Pencil is now launching the Easy Erase KAKIKATA Pencil and also the MONO Student Eraser as a complementary product that improves this effect. At the same time, the company will also launch a set combining the two products: the Easy Erase KAKIKATA Pencil + MONO Student Eraser Set (¥460 [¥506 with tax], with six 2B pencils and one eraser).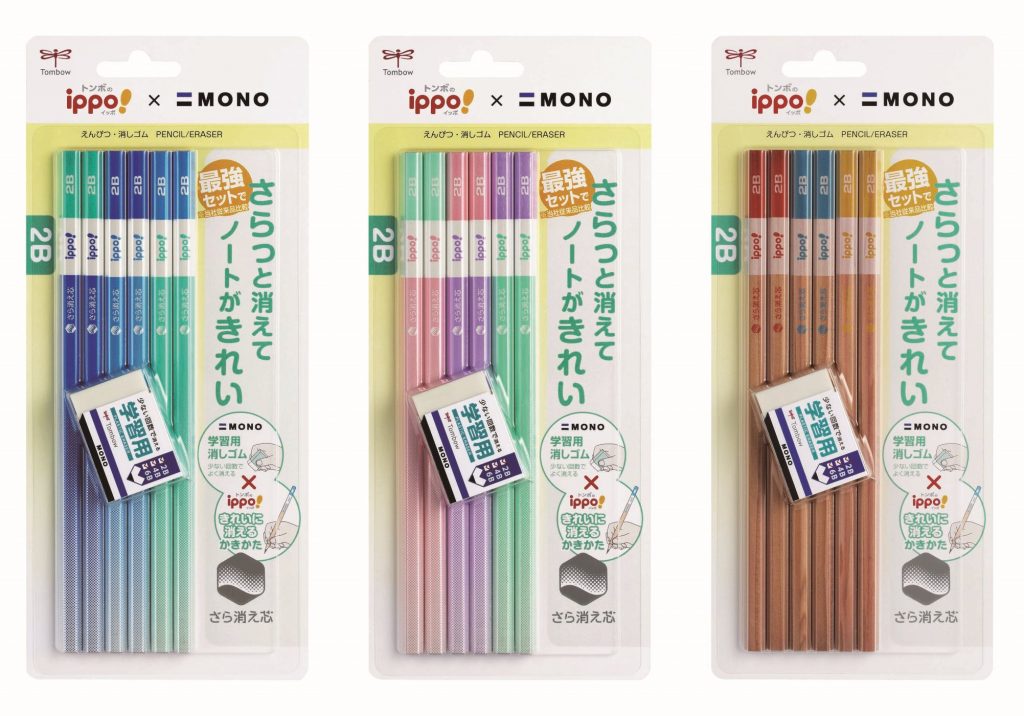 Other product features
■The sleeve has a non-slip line to ensure a tight fit.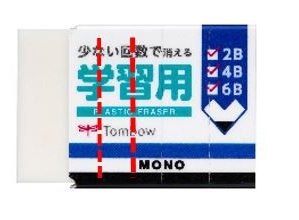 ■Space to write your name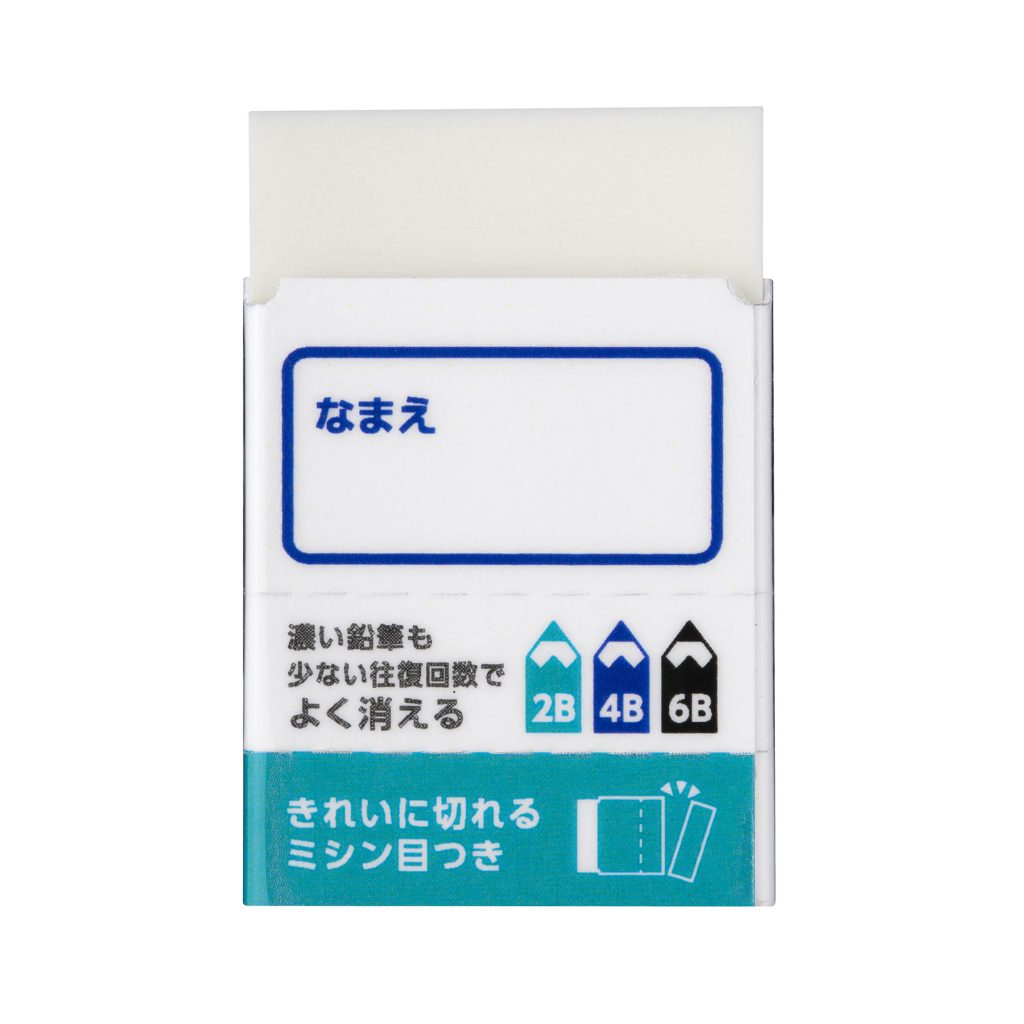 ■Sleeve is perforated for ease of trimming.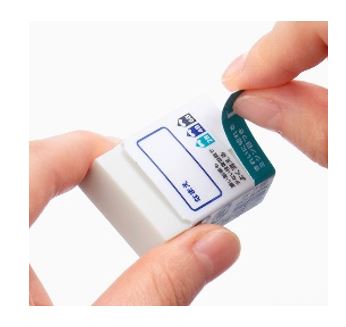 ■ With U-cut sleeve for a sturdier eraser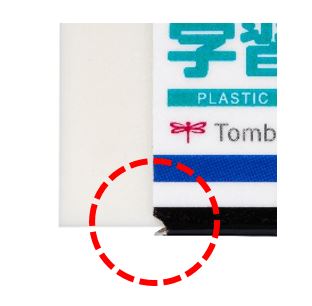 ■ Material: New formulation of PVC (polyvinylchloride)/Phthalate Free
■ Conforms to Japan Act on Promoting Green Procurement