Tombow Pencil Co., Ltd. (headquarters: Kita-ku, Tokyo; President and CEO: Akihiro Ogawa) published a booklet "Playcolor Dot &K's Recommendations" in late August that introduces techniques for coloring notes using the water-based marker "Playcolor Dot" with a stamp core that can draw dots. The booklet is distributed free of charge at stationery stores and stationery departments that handle Playcolor Dot and Playcolor K.※ At the same time, the contents of the booklet are being released on the Web.
Playcolor Dot &K's Recommendations(PDF) >>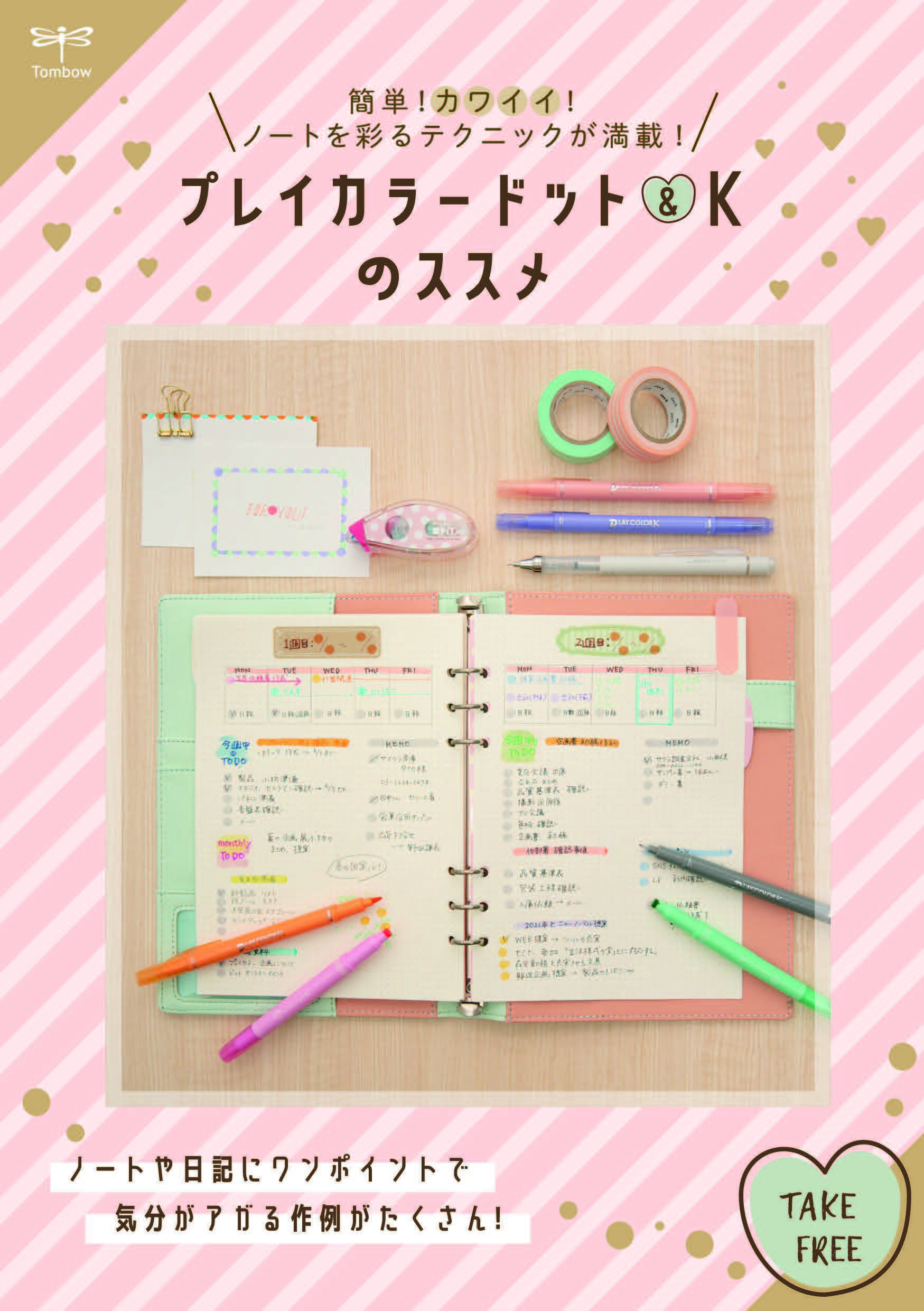 Playcolor Dot is double tip water-based ink marker featuring a round stamp tip (5 mm diameter) to draw dots and 0.3mm ultrafine tip.You can easily draw illustrations and icons by combining dots, lines, and colorful 12 colors.
The booklet introduces notes techniques that you can add illustrations to your notes and diaries using play color dots, decorate your schedule book.And intoroduces a number of cute illustration examples.
Contents
・Introduction of Playcolor Dot
Introducing product features and tips for pressing dots well

・Basic Edition [Press, add a little]
Introducing how to draw the illustration and the icon which arranged the dot. How to draw can also be seen in the video from the QR code.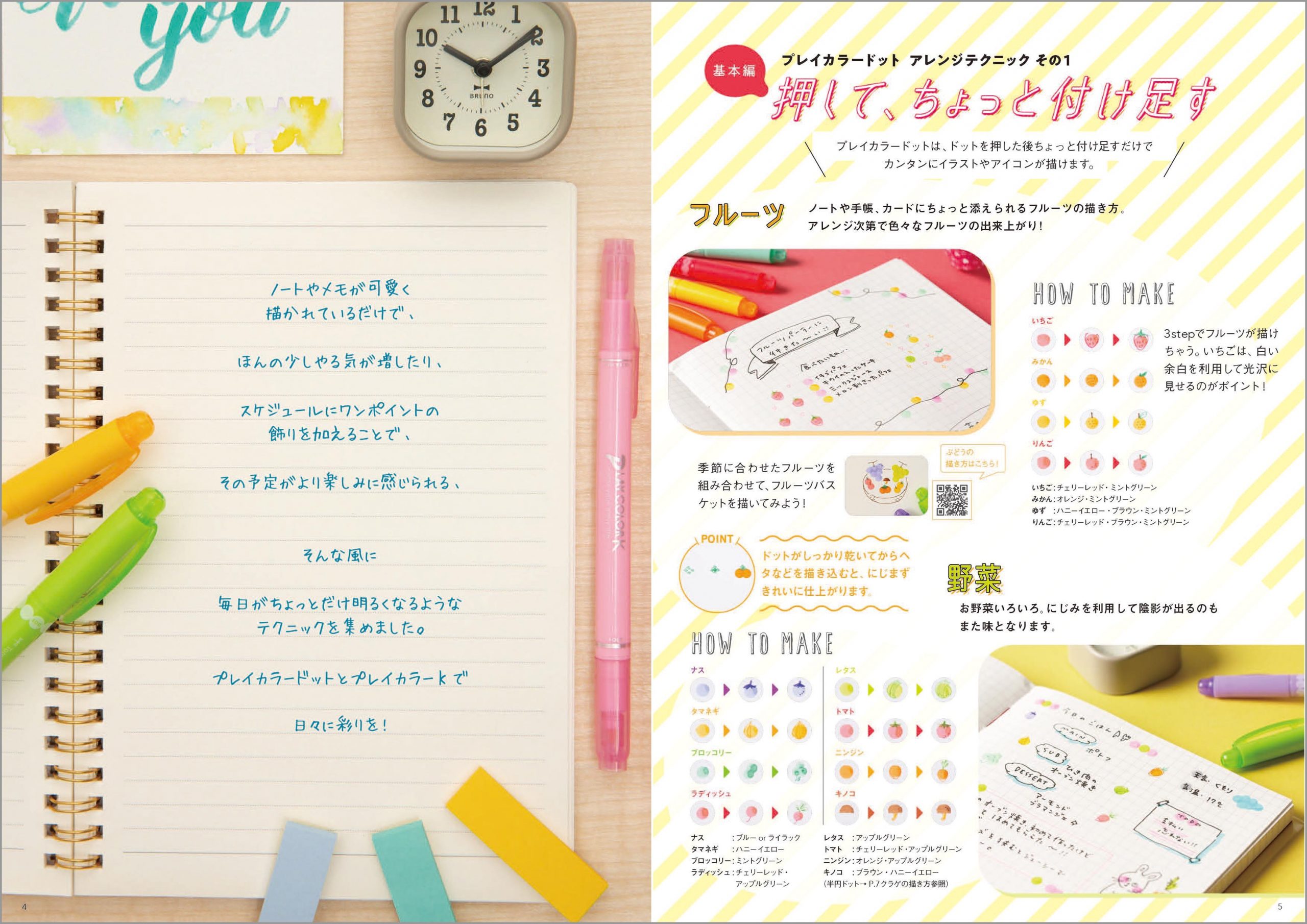 ・Spring-Summer-Autumn-Winter Illustrations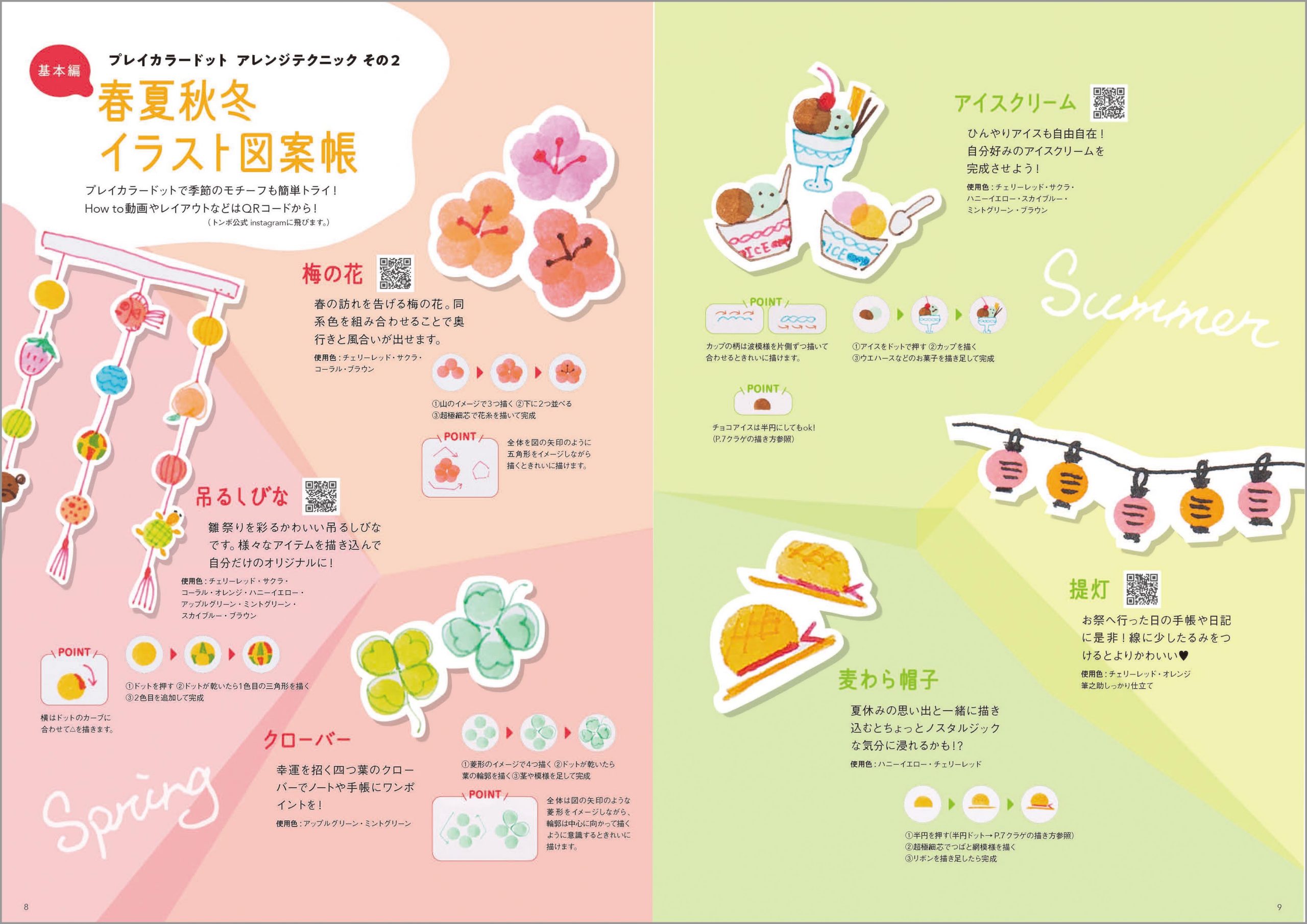 ・Application Edition [Note Utilization]
It introduces the use to the Habit tracker, how to decorate the headline, the hint of the combination of colors, etc.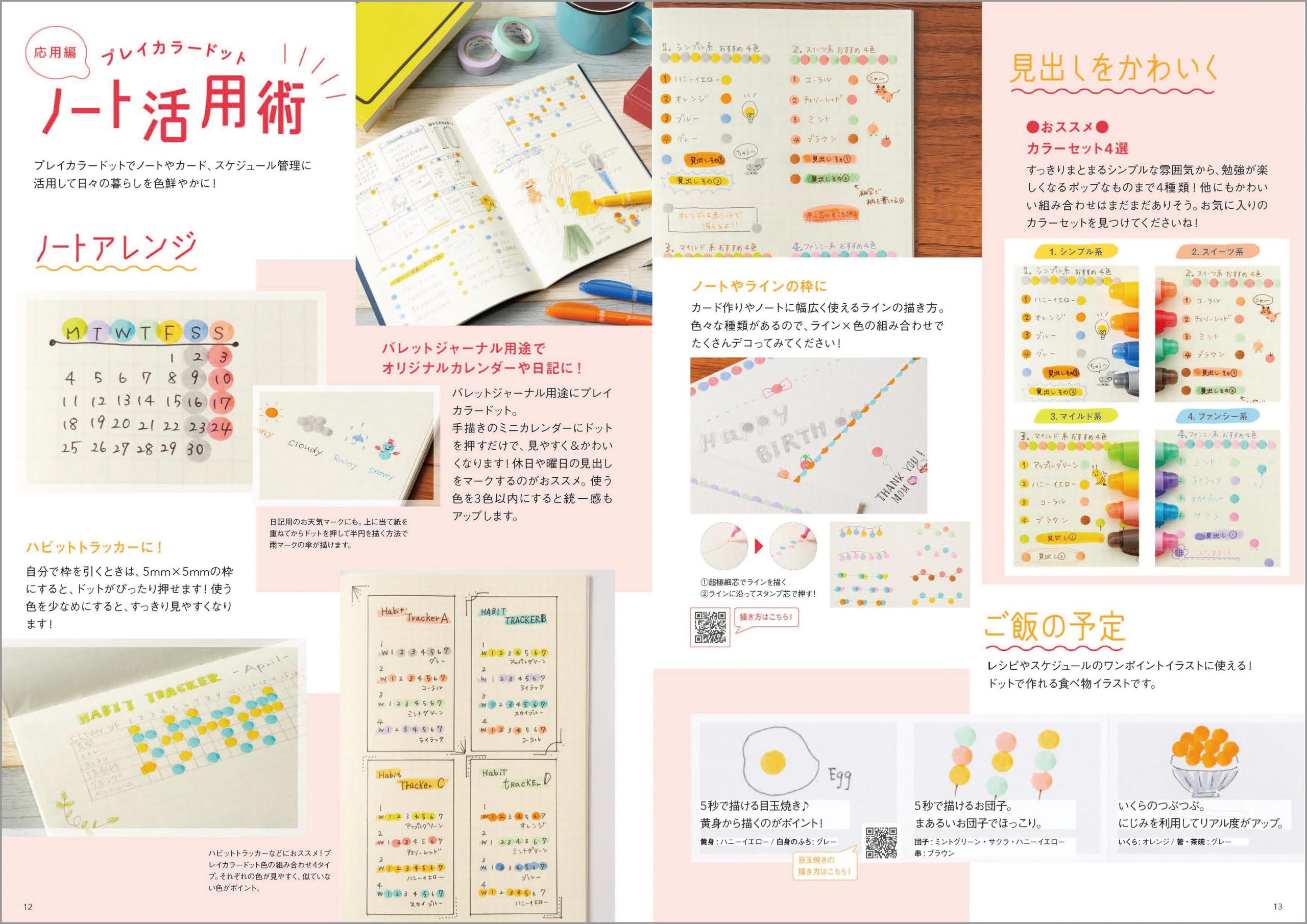 ・Introduction of Playcolor K, color combination example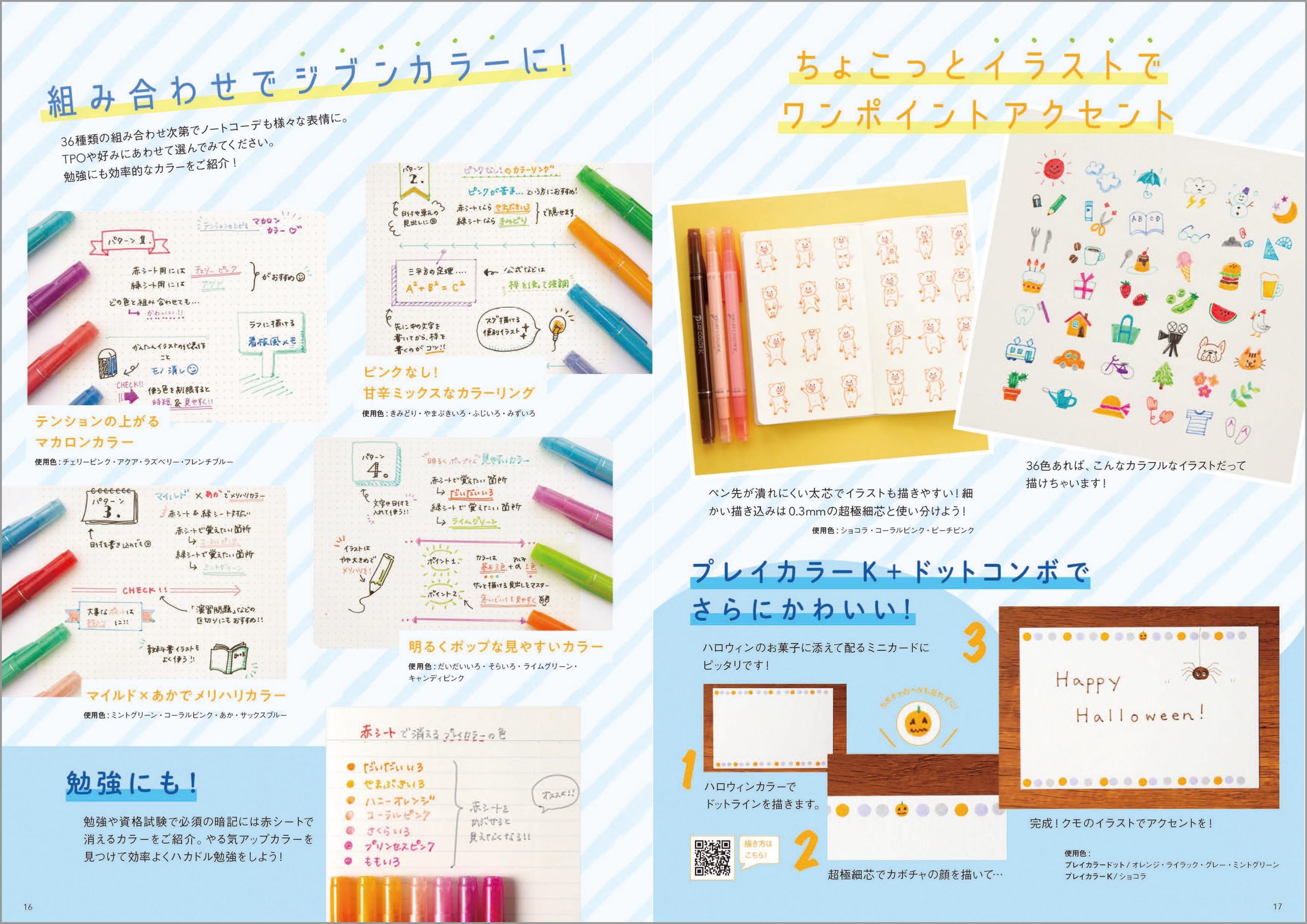 ・Introduction of dot user ideas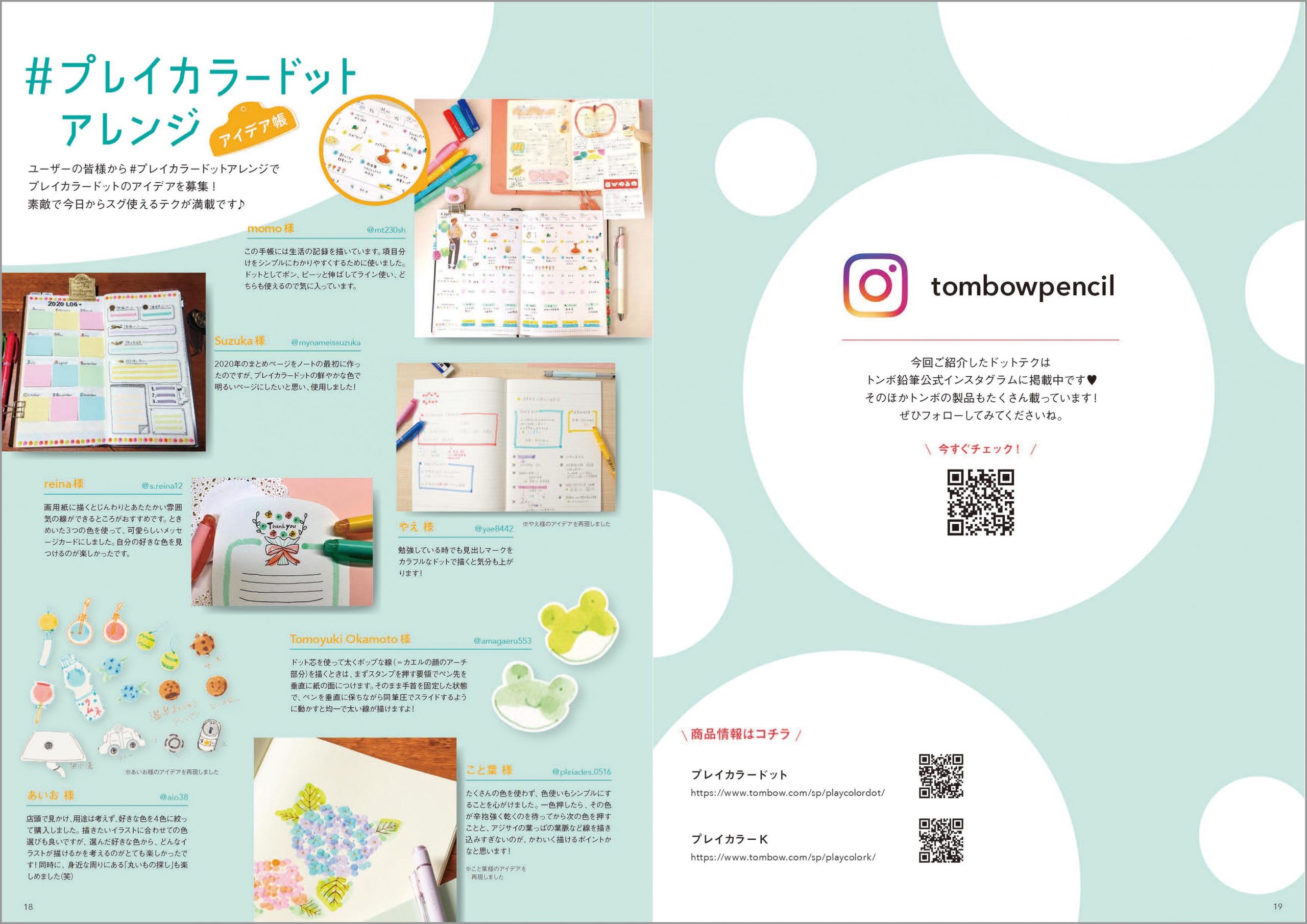 —————————————————————————–
Booklet name: Playcolor Dot &K's Recommendations
Published by Tombow Pencil
Publish date: Late August Web version is being released at the same time
Appearance: A5 edition, color 20 pages
Distribution : distributed free of charge at stores that handle Playcolor Dot and Playcolor K.
※ It may be terminated as soon as it is no longer available due to limited quantities. Some retailers don't handle it.
Related product information
Playcolor Dot >>
Playcolor K >>