"MONO bungu BOOK" with MONO eraser patterned gadget pouch will be released from Takarajimasha,Inc. on August 31. The price is 1890 yen plus consumption tax. Tombow Pencil Co., Ltd. cooperated in the publishing production. This is the fourth installment of Takarajimasya's popular stationery appendix series.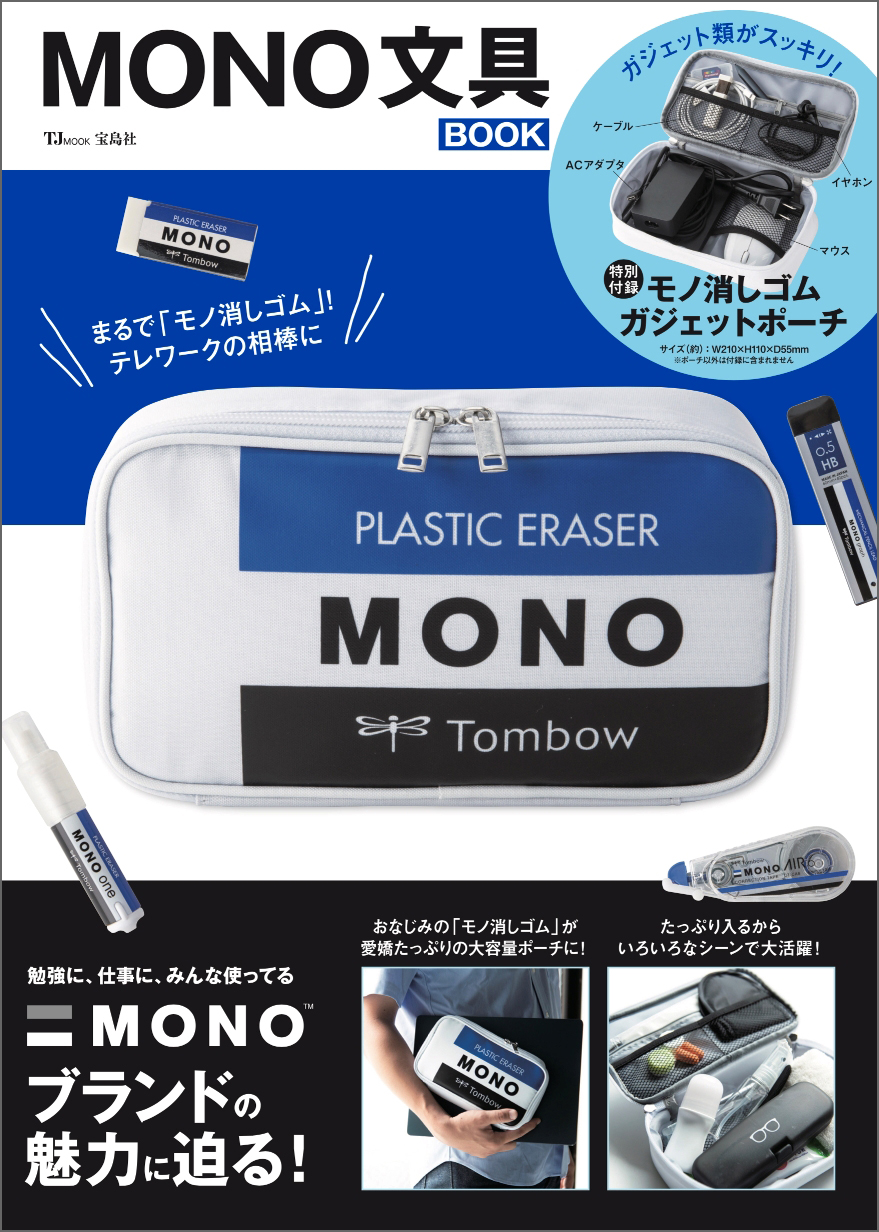 "MONO bungu BOOK" comes with a gadget pouch that is exactly like the MONO eraser pattern. It corresponds to the telework era when you carry a personal computer, and is ideal for storing gadgets such as mice and cables.
The magazine is 16 pages in color. We will explore the appeal of MONO, which continues to support intellectual activities, while introducing the history of the development of the MONO brand for more than half a century, monumental events, and series products.
Tombow aims to improve familiarity with the MONO brand by cooperating with the publication of "MONO bungu BOOK" .
TJMOOK "MONO bungu BOOK"
Specifications: B5 format, 16 color pages, with MONO eraser gadget pouch (W210 x H110 x D55mm)
Price: 1890 yen + tax
Release Date: August 31, 2020
Publisher: Takarajimasha
ISBN:978-4-299-00801-5
Contents
MONO brand history
Changes MONO eraser design
MONO story of that person
Introducing the MONO series carefully!
History Tombow
"MONO eraser gadget pouch" Introduction / Utilization Scene 4
The press release of Takarajimasha is here.
For inquiries about MOOK : Takarajimasya,Inc. Public Relations Division 03-3239-0967