Tombow Pencil Co., Ltd. (headquarters: Kita-ku, Tokyo; President and CEO: Akihiro Ogawa) is pleased to announce the launch of six-color sets of ABT graphic markers, available in four themes, that are ideal for casual watercolor work. They will be available for sale on August 11. These well-chosen assortments of harmonious colors are perfect for beginner artists who struggle with color selection.
This new offering of water-based marking pens is available in four sets: "ABT6C Botanical", "ABT6C Natural", "ABT6C Nordic", and "ABT6C Fancy" (photo from left). The suggested retail price is 1,800 yen (1,980 yen with tax) per set (of six colors). They will be available for purchase at stationery stores, stationery retailers, and art supply stores around Japan.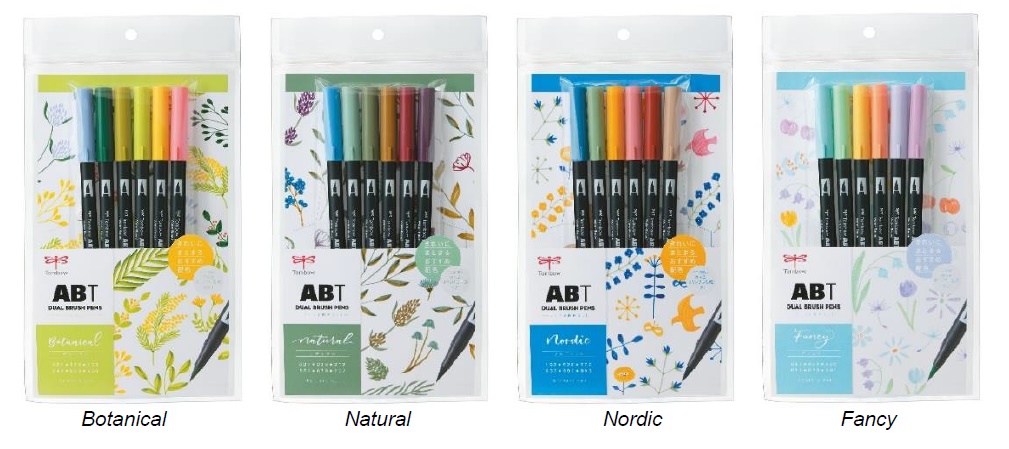 ABT water-based marking pens are twin-tipped, featuring both a supple brush tip and a 0.8-mm fine tip, and they come in a rich spectrum of colors, 108 in total. The six-color sets are intended to create particular moods. The four themes are Botanical, Natural, Nordic, and Fancy. The package mounts show sample illustrations matching each theme made by the artist Sakurai.*
As we adjust to a new way of life, more and more beginner artists are practicing illustration or hand lettering. Many of them struggle with color selection, saying that it's hard to choose from so many shades, that a recommended set would be helpful, or that it can be difficult to choose color schemes. To address these concerns, Tombow Pencil has proposed sets of six harmonious colors from the 108 ABT colors.
(Single ABT markers are sold in 108 colors per type [300 yen each]. They are also available in a set of 12 basic colors (3,600 yen), as well as sets of 24 (7,200 yen) and 36 (10,800 yen). The ABT6C series marks the first themed sets for beginner artists.)
* Shiho Sakurai: A graduate of Tokyo University of the Arts (Department of Sculpture, School of Fine Arts). Sakurai is an independent freelancer with experience as an art teacher and developer of baby goods. Her artistic works incorporate hand-drawn illustration and hand lettering. In addition to original items, she is also involved in logo and textile design.
The ABT6C Series  Themes & Colors
(English color names are approximations and are for reference only. Color names are from photo left.)
ABT6C Botanical
Centered around a vivid green, this color scheme is ideal for drawing plants.


ABT6C Natural
A subdued color scheme for a calm, muted atmosphere.


ABT6C Nordic
Add shades of neutral with this color scheme inspired by Nordic design.


ABT6C Fancy
A pastel color scheme to create a charming look.


(Illustrations by Shiho Sakurai)

About "ABT" Graphic Markers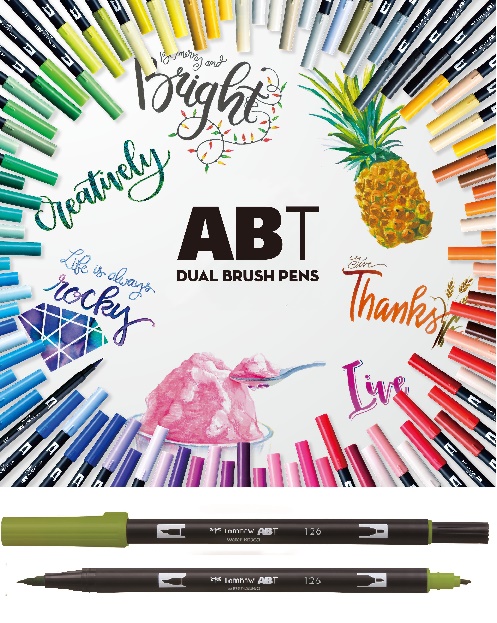 The name "ABT" refers to twin-tipped marking pens, featuring both a brush tip and a fine tip. They were first introduced 36 years ago (in 1984), with a simultaneous launch in the Japanese, American and European markets. Today, they are beloved by artists and graphic designers all over the world. The brush tip is made of resilient nylon fibers that retain the brush point so you can express yourself dynamically, with the natural rhythm and inflection of a traditional brush. The fine tip is made of polyester, providing the stability to draw incredibly thin lines of 0.8 mm. This makes it perfect for lettering, as well as pieces that require highlighting and edge work. The water-based dye ink comes in vivid colors and lends itself to a wide variety of expressive techniques, including grading with a colorless blender (optional). There are currently 108 colors available in total. For the last five or six years, a worldwide art boom has gripped Instagram and other social media platforms, where people connect by posting their hand lettering and illustrations. And this year, as the world adjusts to a new way of life, there has been a sharp increase in artists who depict scenes of daily life. The circle of ABT users is continuing to widen thanks in part to the influencers who recommend them for their diverse expressive capabilities.
ABT special site
https://www.tombow.com/sp/abt/
Tombow Pencil's Art Promotion Activities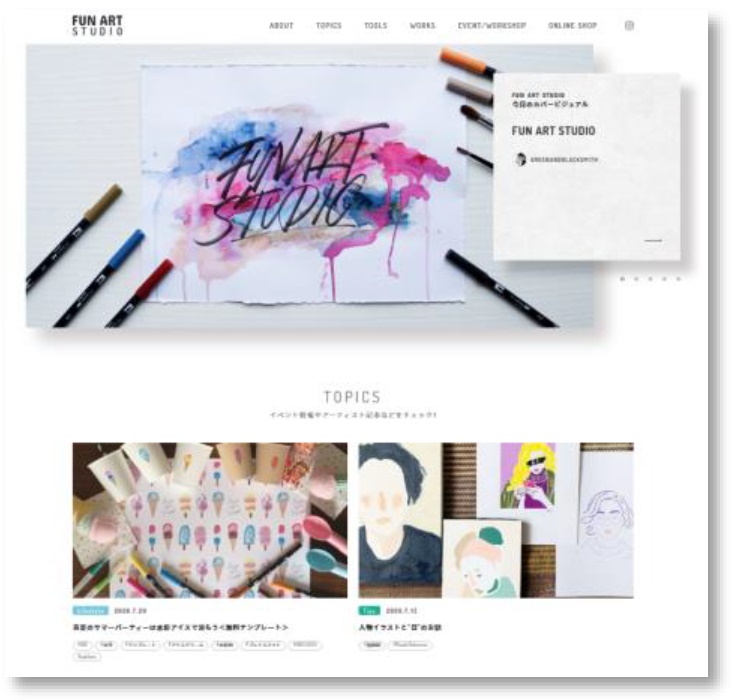 In 2018, Tombow Pencil launched its information-sharing platform "Fun Art Studio" under the concept of making art more accessible. The company is working together with artists to post new content from day to day. Fun Art Studio currently has about 44,000 followers on Instagram. In 2019, Tombow Pencil also launched a website where they post a rich variety of hand lettering and illustrated works using ABT brush pens, as well as process notes and key points on drawing techniques, recommended supplies, and other relatable general art and drawing content.
FUN ART STUDIO
・web:https://tombow-funart.com
・Instagram :@tombow_art_official(https://www.instagram.com/tombow_art_official)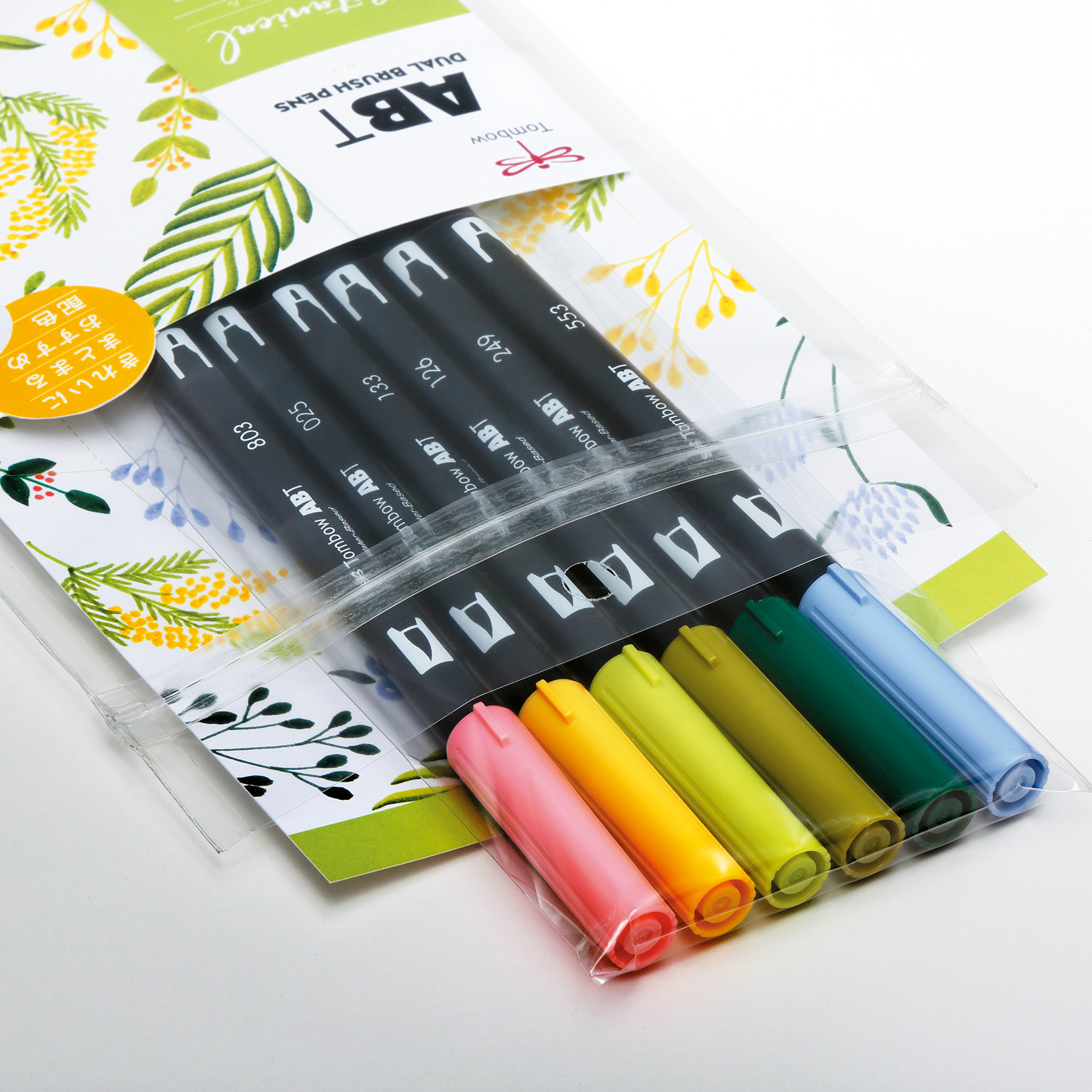 Includes a handy zipper pack for storage.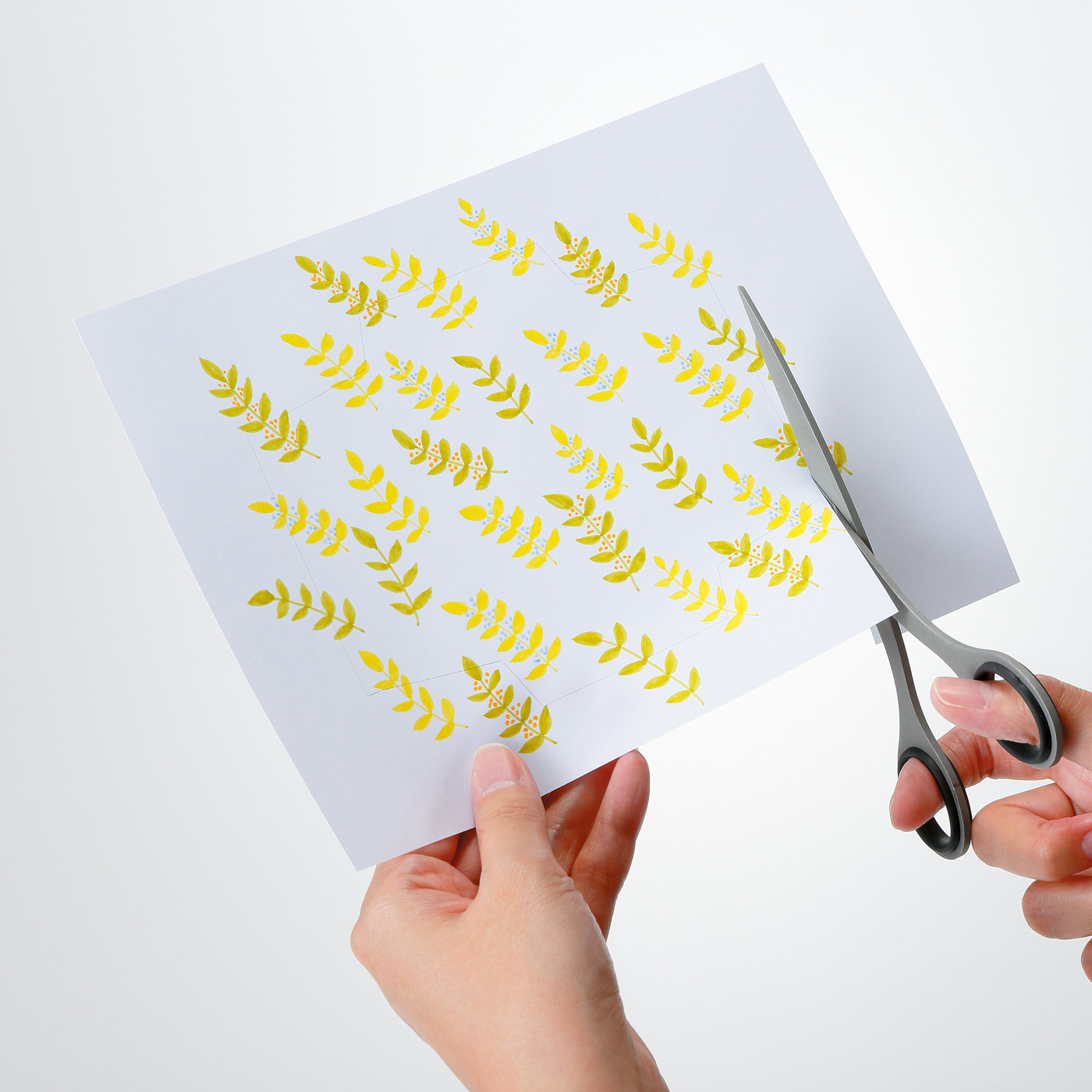 The package mounts include a printed pattern for a mini envelope print (85 × 65 mm) so users can make handmade envelopes that convey a sense of heartwarming.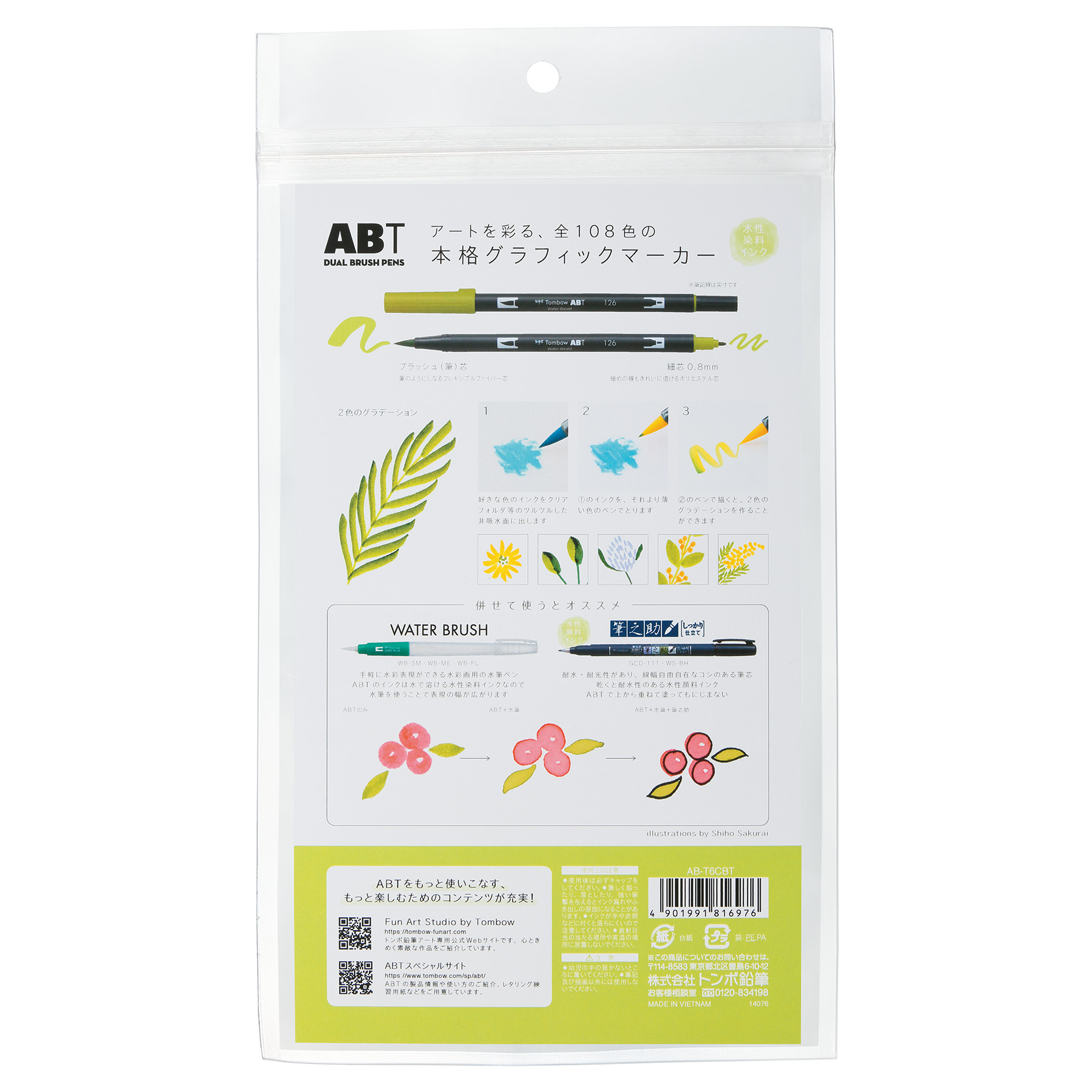 Check the back for brush tip techniques.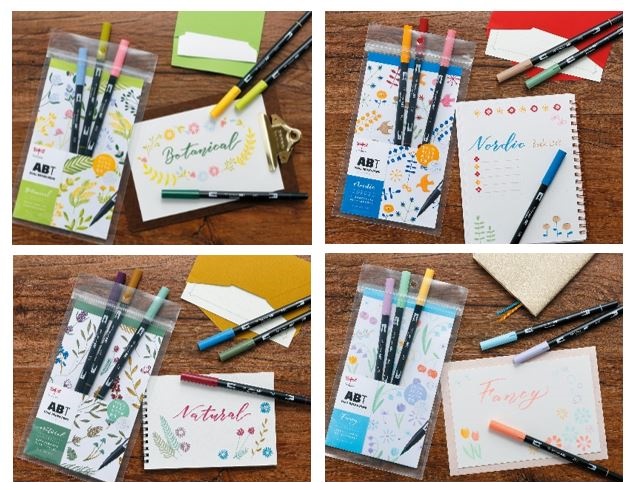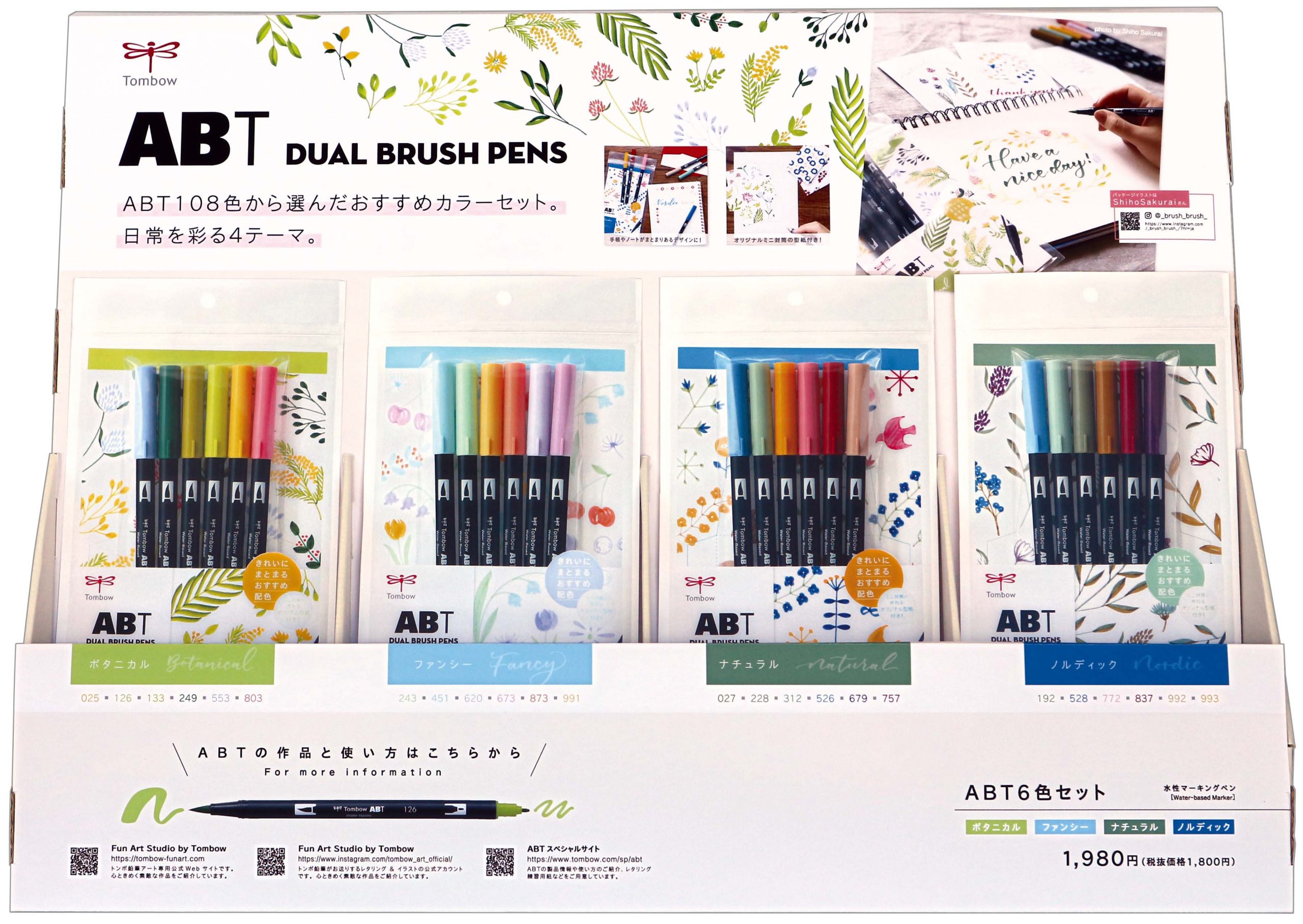 Store Display