Tombow Pencil Co., Ltd. (headquarters: Kita-ku, Tokyo; President and CEO: Akihiro Ogawa) is pleased to announce the launch of a cute and functional animal ring decoration (photo below), available as a gift with purchase of a set of two PiT S glue sticks. This campaign (quantities limited) will be rolled out sequentially to stationery stores nationwide starting August 5. About 120,000 packs of products with gifts attached will be available in total.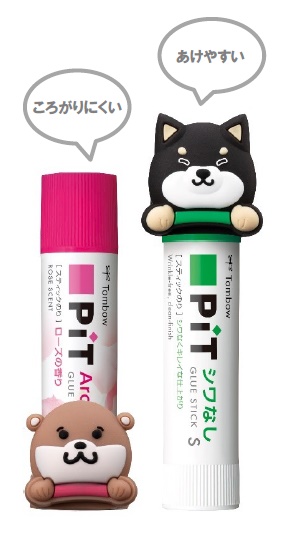 Made of soft and lightweight silicone, these functional animal ring decorations can be attached to the glue stick body, preventing it from falling or rolling, making the cap easier to open, and allowing you to express your individuality. There are four characters: shiba-inu (dog), cat, otter, and rabbit (photo from left).
The animal ring decoration (photo left) will be available as a gift with purchase of a set of two PiT S glue sticks. The suggested retail price for a set of two PiT glue sticks is ¥240 (¥264 with tax). All four types of the PiT glue sticks are available for six glue stick combinations. *The animal ring decorations come attached to products, so you may not have choice of type.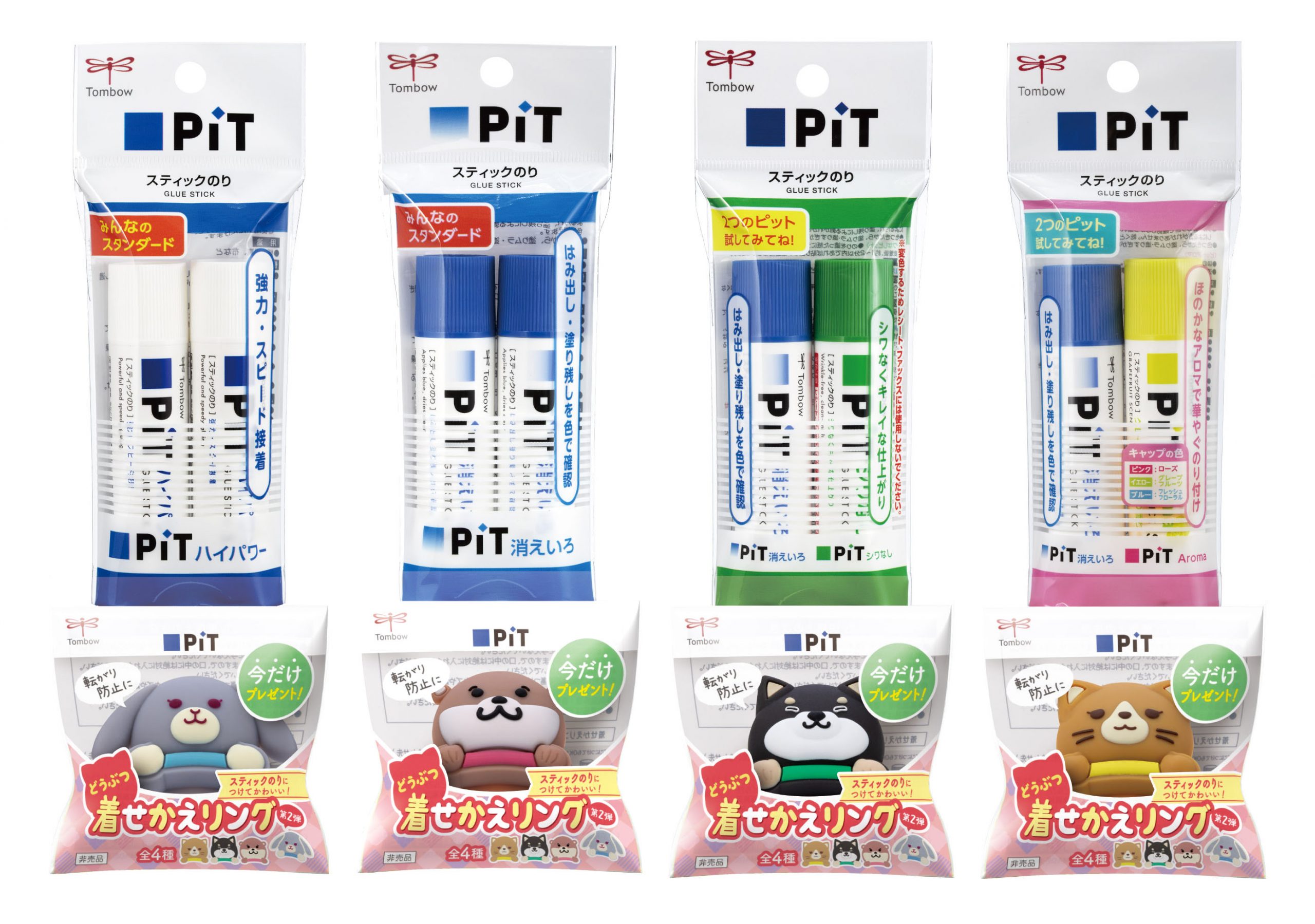 Available for the following PiT series:
PiT HI-POWER:Fast-drying, strong, adhesive.The standard of glue stick.
Kieiro PiT:A blue strong glue stick.The blue color prevents staining caused by stray glue and peeling due to uneven gluing. The glue becomes transparent when dry.
Shiwa nashi PIT:A glue stick for wrinkle-free gluing. Also ideal for craftwork.
PiT HI-POWER S Aroma:Available in 3 different scents
(All products available in size S / Photo from left)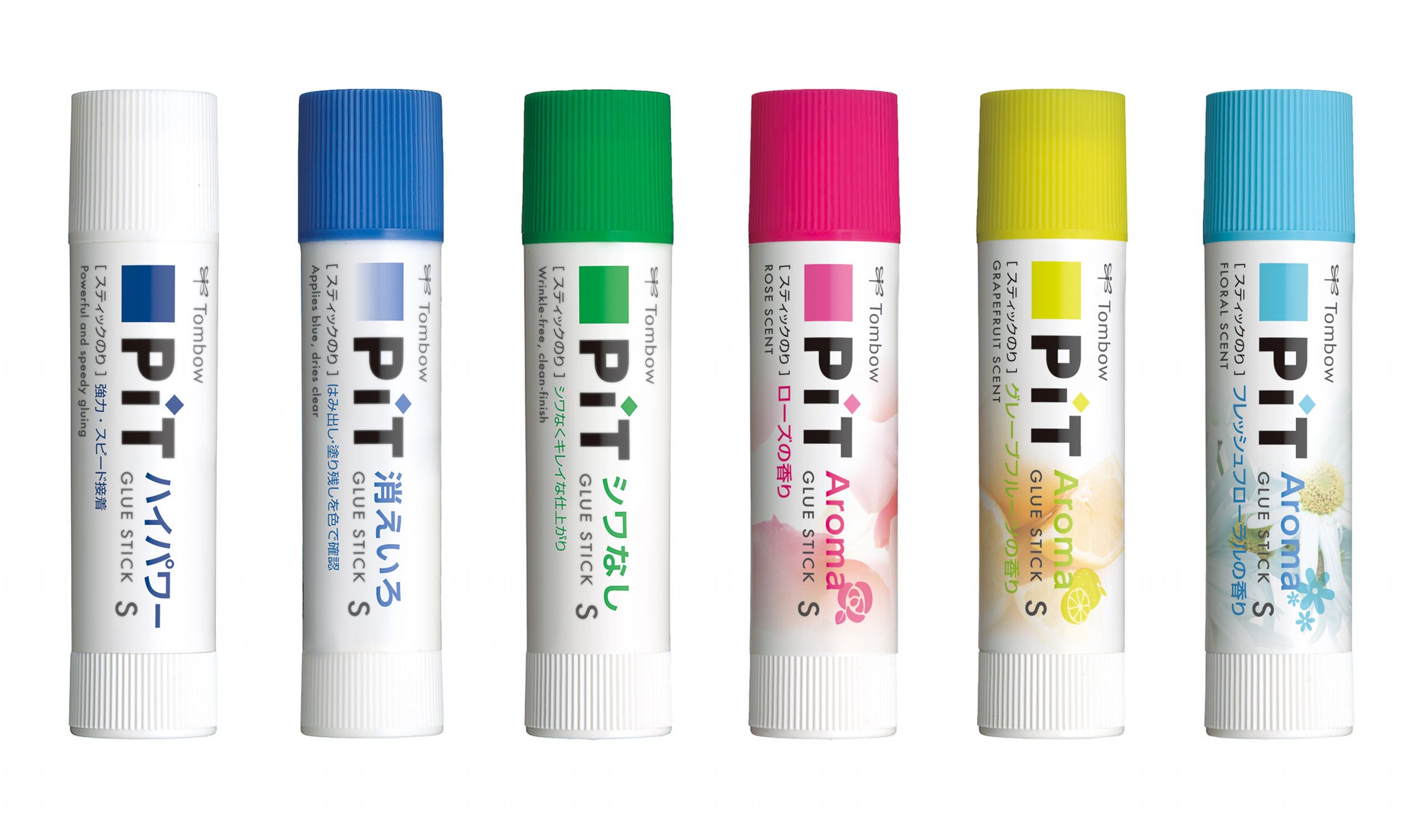 Animal Ring Decorations for PiT Glue Sticks
A ring made of soft silicone material to fit around the glue stick body.Use it any way you like.
Washable in water.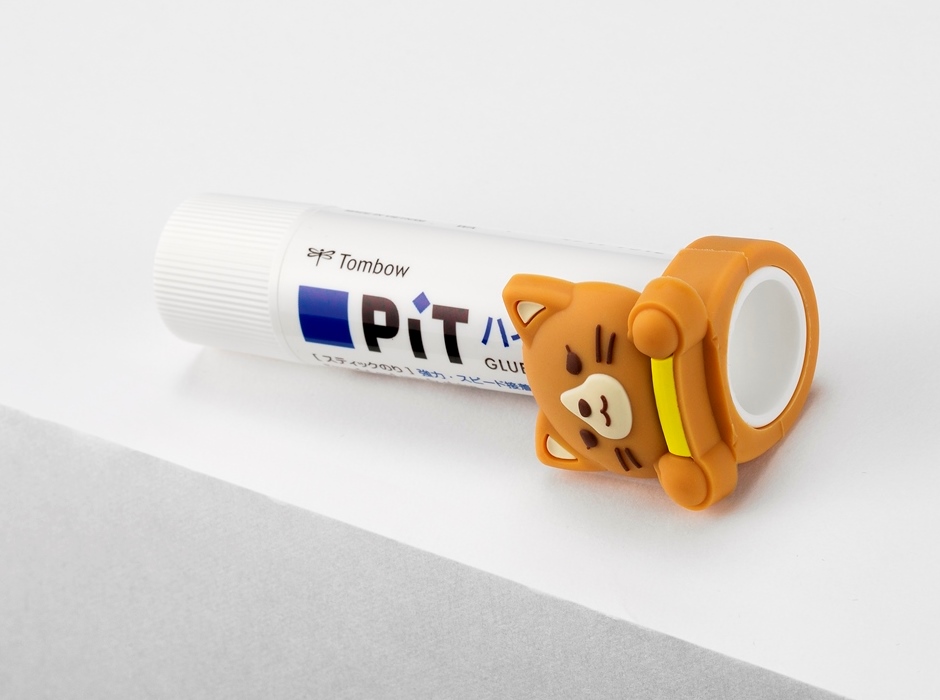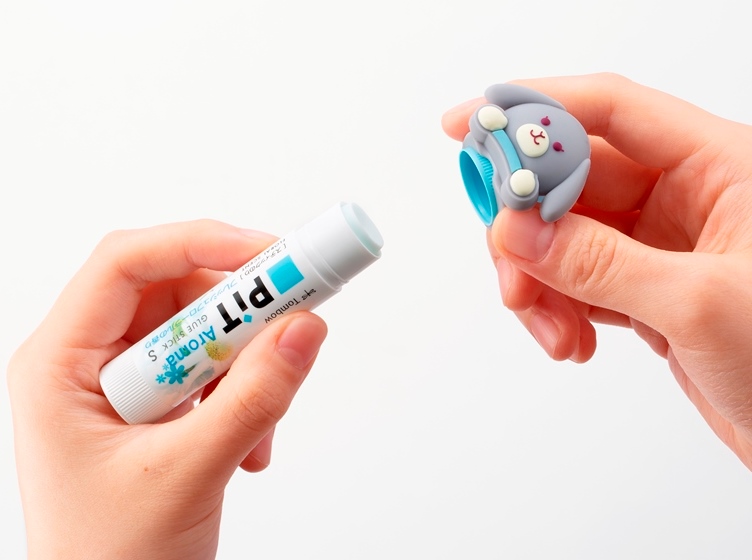 Store Display