Tombow Pencil Co., Ltd. (headquarters: Kita-ku, Tokyo; President and CEO: Akihiro Ogawa) is pleased to announce the launch of the IROJITEN 24-Color Portable Colored Pencil Set, a set of 24 different colored pencils specifically for outdoor sketching. It will be available for sale on February 7.
This product consists of 24*1 different colors for drawing landscapes, chosen from the 100 colors of the IROJITEN series. It includes a new book-style portable cloth case, but is still lightweight at only 210 grams, making it perfect for outings. Spread out the full-open case and connect with the landscape as you select the perfect colors.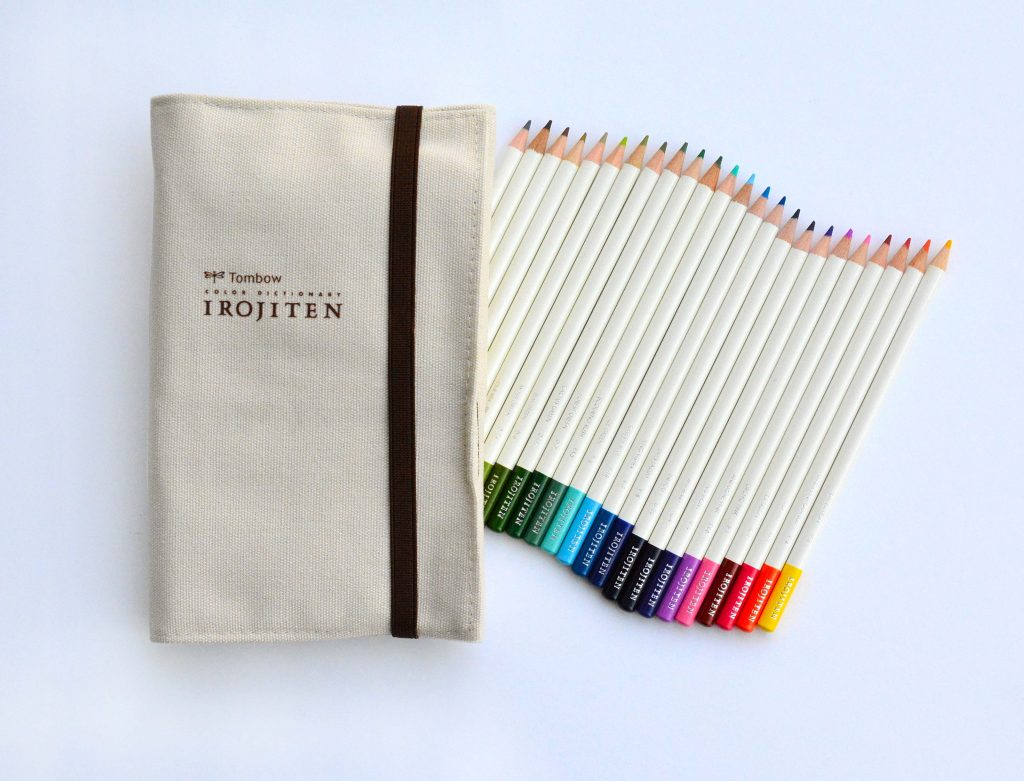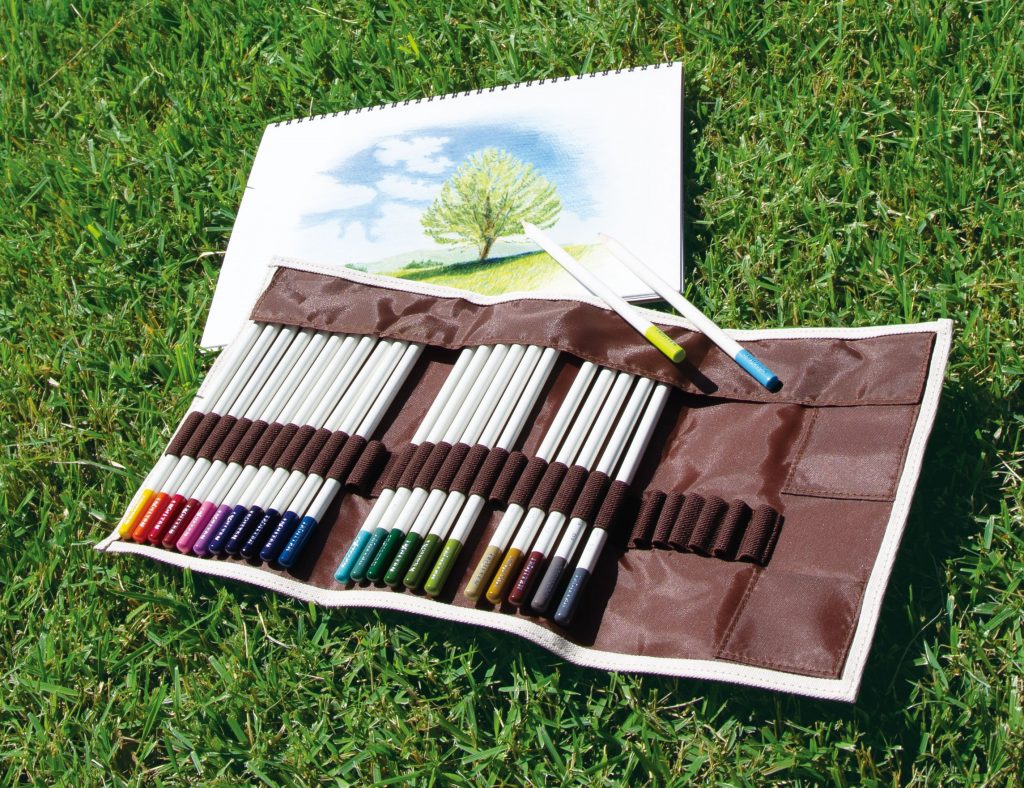 This set will be available for sale at stationery stores, art supply stores, and in the stationery section of bookshops around Japan, with a suggested retail price of  3,600 (3,960 with tax). Only 7,000 sets of this limited-edition product have been produced.
24 Colors Perfect for Drawing Landscapes (later in the list of colors *1)
The most common subject for colored pencil sketches is landscapes (according to a survey by Tombow*2). Given this, we filled out this set with six greens and seven blues for drawing landscapes, including Forest Green, Elm Green, Moss Green, Indigo, King Fisher, and Celeste Blue. With this basic minimum set, you can enjoy outdoor sketching of landscapes from all four seasons, including fresh greenery, cherry blossoms, flowers, forests, seascapes, rivers, skies, and autumn foliage.
Lightweight, Book-Style Portable Cloth Case
Seventy percent of people have sketched outdoors (according to a survey by Tombow*3). For this reason, this set uses a new portable cloth case rather than the conventional can or paper box, making it perfect for outdoor sketching.
The case is made of canvas (color of unbleached cloth) and finished with brown polyester inner lining. It can be folded into thirds and secured with a rubber band clip, even with all 24 colored pencils inside. When folded, the book-style case is approximately the size of a sheet of A5 paper (140 × 210 mm). At only 210 grams, it is also very lightweight (30% lighter than a standard set of 24 colored pencils in a can). It produces almost no sound when set down or opened, or when selecting colored pencils. It has a stylish look and is easy to carry.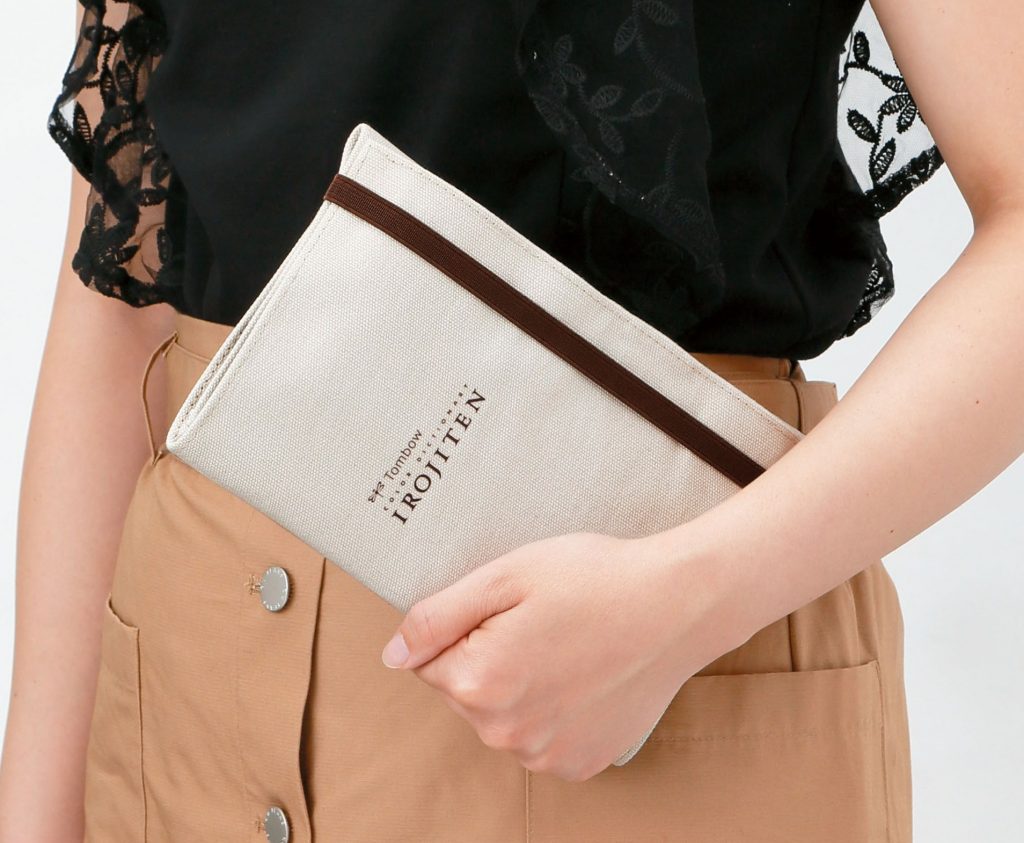 Choose the Perfect Colors from the Full-Open Case
When fully opened (width: 41 cm), all 24 colors are displayed in one row. Select the best colors as you gaze out over the landscape you're drawing. The case holds all 24 colored pencils and has six extra spaces, as well as two pockets for erasers or pencil sharpeners.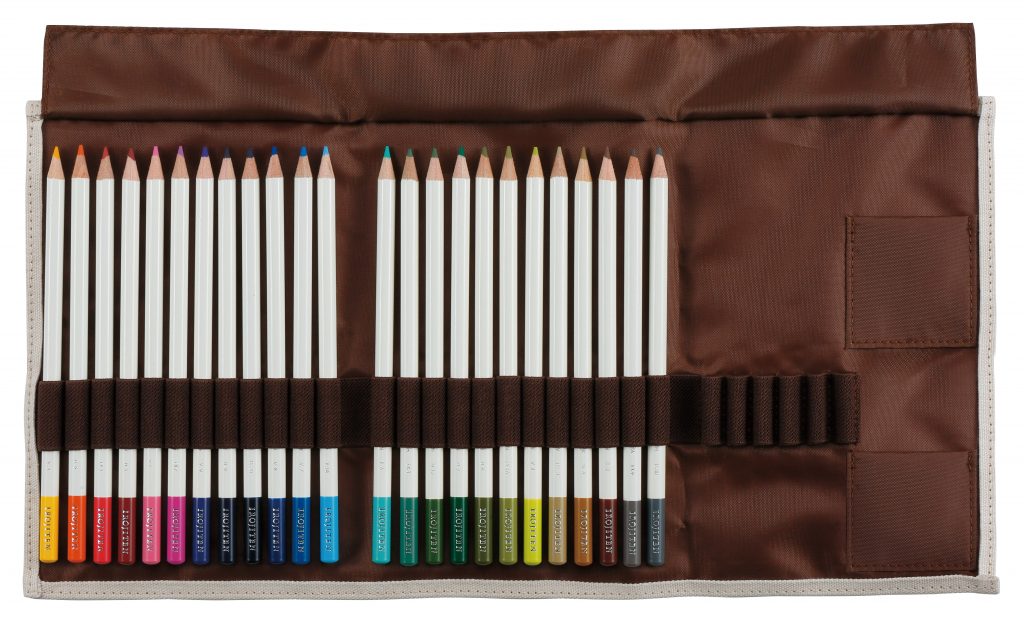 (What is IROJITEN?)
IROJITEN (Japanese for "dictionary of colors") is a series of colored pencils that incorporates the colors of nature and of modern life. These are colored pencils for adults, and the set includes explanations of name derivation for colors that did not previously have common names. IROJITEN created a colored pencil craze with a 30-color set of colored pencils, including three 10-color palettes of different tones (complementary colors achieved by standardizing saturation and clarity to change the hue), all packaged in a paper case (colors also available for individual sale). The company released the first edition in 1988, the second in 1990, and the third in 1992, adding up to 90 different colors in total. Now, a total of 100 colors are available for sale, with 10 new ones added in 2018 (colors also available for individual sale). In 2020, Tombow is launching its IROJITEN 24-Color Portable Colored Pencil Set, a portable version containing a selection of landscape colors from these 100.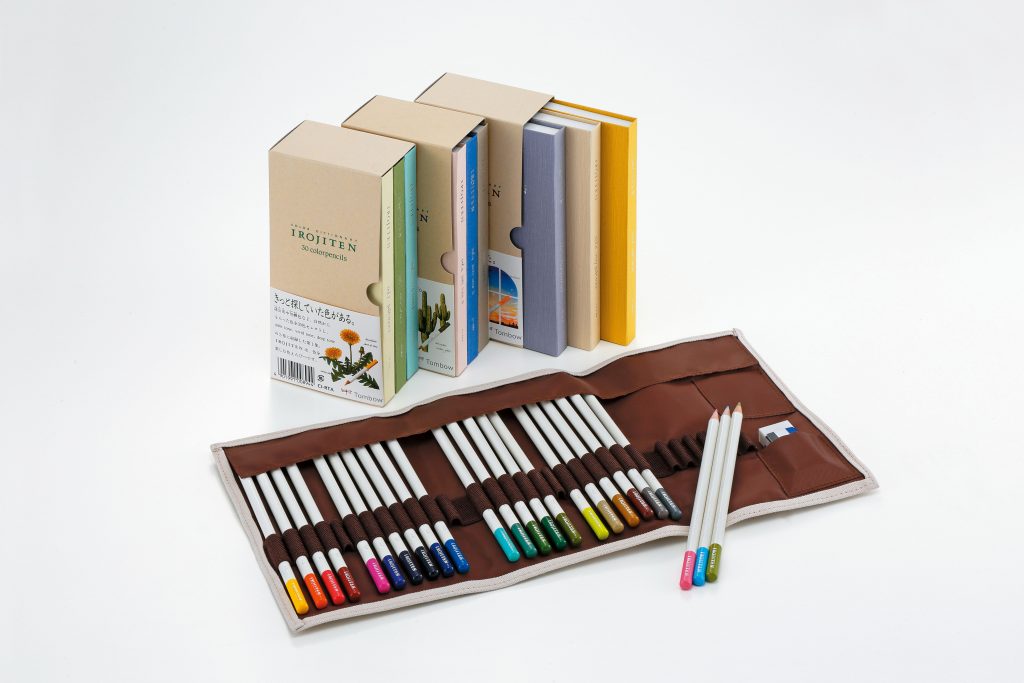 *1  List of Colors (IROJITEN 24-Color Portable Colored Pencil Set)


*2 2017/02 Tombow Pencil survey of people who draw with colored pencils: Online survey of 613 respondents consisting of men and women aged 20 to 69.
*3 2015/10 Tombow Pencil survey about the usage of colored pencils outside the home: Online survey of 434 respondents consisting of men and women aged 30 to 69.

Retail packaging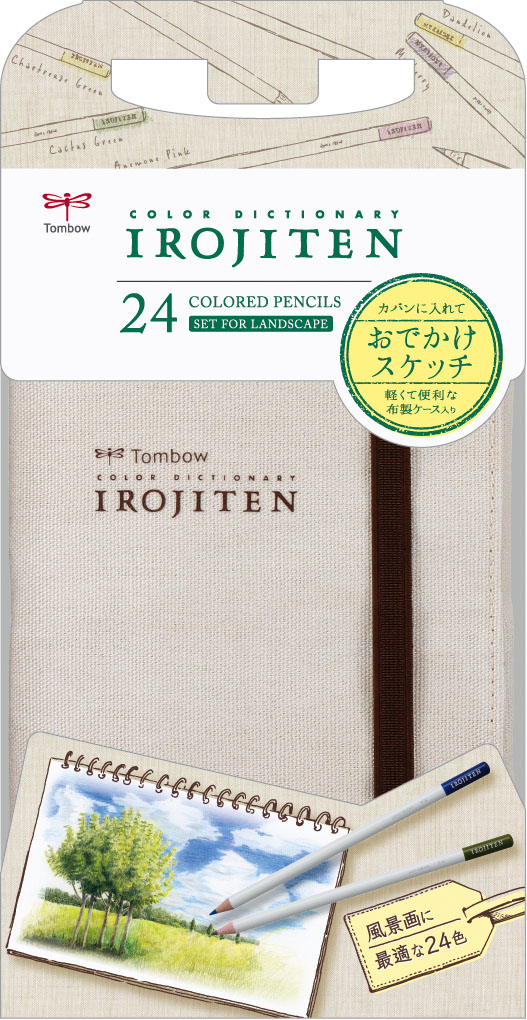 Includes color chart with explanations of color name and derivation
Drawn with the IROJITEN 24-Color Portable Colored Pencil Set