Tombow Pencil Co., Ltd. (Head office, Kita-ku, Tokyo, President, Akihiro Ogawa), this year is the 50th anniversary of the birth of the blue black and white " MONO color" that begins to release Plastic Eraser MONO , In commemoration of this, the Web Open Sweepstakes campaign that hits the MONO-pattern giveaway will be held from June 17.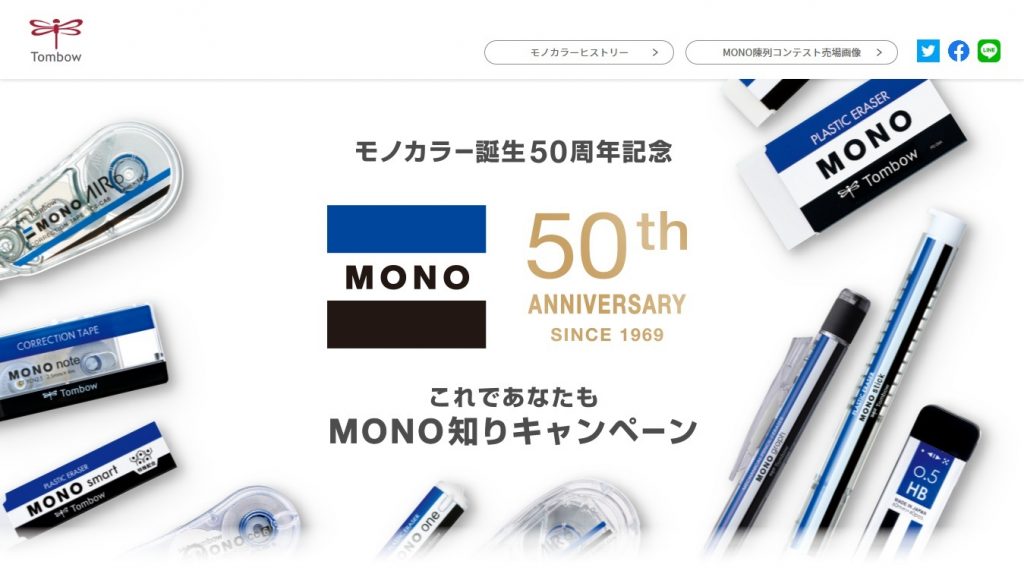 The campaign name is "You can also know the MONO campaign", it is an open-form campaign that anyone from Twitter can participate. The period is 76 days from 17 June to 31 August. The prize is MONO -Luc (5 people), MONO sneakers (5 people), MONO t-shirts (50 people).

From the left, MONO -Luc (5 people), MONO sneakers (5 people), MONO t-shirts (50 guests)
How to participate (1) to access the site of the campaign (below) You also know Mono, (2) Tombow Pencil Follow the official Twitter account, (3) "Aha!" Didn't know! Select from the five videos to know the Mono thought, (4) from the Twitter post screen to submit one of the desired prize hashtag is completed.
The winning announcement will be replaced with the shipment of the product.
■ In this you also know the MONO URL of the campaign:
https://www.tombow.com/cp/mono50th/
Five MONO-Know videos:

Now you know MONO. Campaign Freebies >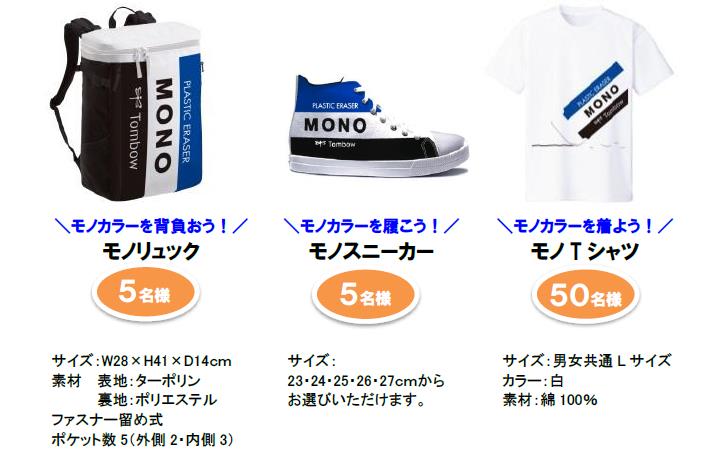 ※ The design and specifications of the prize are subject to change without notice.
About MONO Color >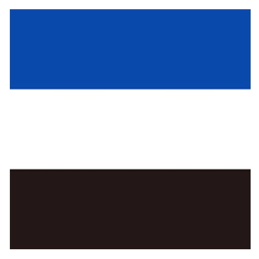 In 1969, the color that was adopted to the sleeve at the time of release [MONO] excellent plastic out of the character erasing power. In order from the top, the MONO color of the three-color pattern which arranged blue, white, and black is deployed uniformly for half a century, and the design manual is built and operated.
By having consistently used three colors of blue, white, and black in these products, having served to maintain the quality of the MONO brand product at a high level at all times, It has been widely recognized that this color pattern has the value as a trademark with the source display function and the quality guarantee function. In March 2017, the first patent office was registered as a trademark consisting only of color.
In 2011, Plastic Eraser MONO won the good Design Long Life Design Award.