Tombow Pencil Co., Ltd. (Head office, Kita-ku, President, Akihiro Ogawa), the 36-color colored pencil set that collected the practical colors that are easy to draw familiar scenes such as landscapes, plants, and creatures, will be released in the supervision of the pencil painter and hitomi Kawai * 1 .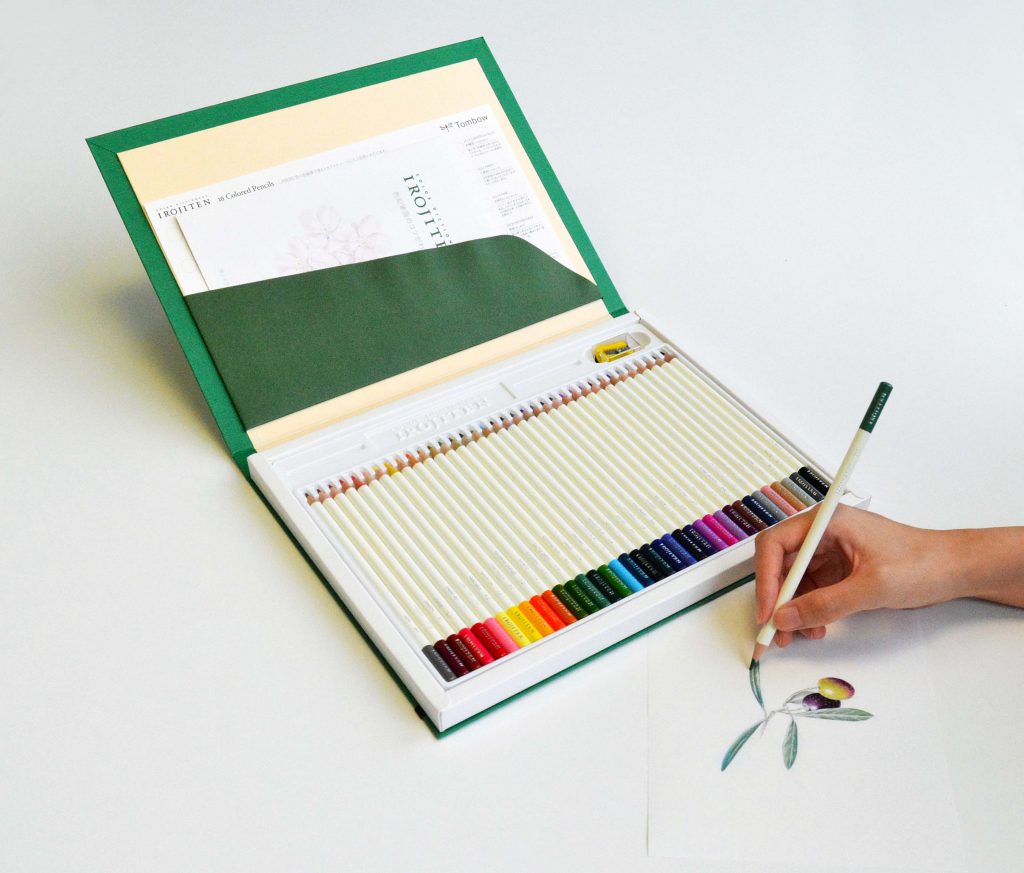 The 36 colors I chose were released in 1988 as an adult colored pencil, and I picked out 26 colors that I often use from among the "Color Dictionary//IROJITEN" (1 to 3/90 colors) which is popular again in the latest coloring book boom, and added ten new colors to this.
In the art boom, such as coloring and sketching, drawing materials such as colored pencils tend to be multi-colored, but our company offers a selection of 36 colors that are easy to use.
The product name is "color dictionary 36 Color Select Set", the release date is October 3. The suggested retail price is 4,968 yen (tax 4,600 yen). All colors including the new color are sold in a single color (one), and the price is 129 yen with one tax (120 yen by tax). Sales are stationery stores nationwide, art supplies stores, bookstore stationery Corner and others. Annual Sales plan (set items) is approximately 10,000 sets, about 46 million yen (retail price).
The contents of this product, color pencil 36 colors/book, full-open form of paper case, with storage cover, Appendix: Mini Sharpener, color specification, mini use dictionary.
36 colors To select the color to use ■
This product selects the practical color required to draw a picture in 36 colors that are easy to use.
Our research has selected mainly natural colors that are suitable for drawing these because the top three are landscapes, plants, and creatures that are painted with colored pencils. Specifically, the green system is Ying color and patina (such as () 5 colors, indigo color, violet System (sweet) and purple roots (Shikon) and seven colors, such as the red and pink color system to draw the flowers and fruits, and eight colors such as Soho color (Suiro) and coral color (coral iro). In addition, each color also considers continuity to make it easy to draw gradients.
The color added from this product as a new color is squid's ink color (squid color), scarlet (color), egg color (has), wood pirates (and colors), deep Sea (Shinkai), Mountain grapes (yamabudo), anemones, peony colors (peony iro), small bean (Japanese), In the ten colors of the silver mouse, these are colors and color names that were not in colored pencils. In addition to the new 10 colors of the color dictionary 1 to 3 collection of 90 colors, this time "color dictionary 36 Color Select Set", this series has become a total of 100 colors.
■ Easy to use 36 colors full open case and accessories
The case outline of this product is approximately 242mm in width of the commemorative album, 322mm depth, 24mm thickness, and can be stored in bookshelves. It is a full-open format with 36 colors all colors open upper lid. I took care to choose the best color while looking at the object I want to sketch.
The case is lightweight with 650g for most paper. In addition, when I put a set unlike a can case, when I opened it, it was difficult to get the sound of motion when I chose a pencil, and I considered it to be able to concentrate on sketching. It is with a cover for storage. The case is stored in the cover of paper called a box in the book.
As an appendix, "Mini Sharpener" for colored pencils, "color specification" that explains the origin and color of colors, "mini-use dictionary" by Hitomi Kawai who understands the knack of colored pencil painting = photo right = I was set.


(What is a color dictionary)
The Color Dictionary//IROJITEN describes the origin of color by giving "alias" to the color which I could not call, which reproduces the natural color and fashionable colors (from the late 80s to the 90s) with colored pencils. This is a pencil set with 30 colors housed in a paper case (harmony color that changed the color taste by unifying the saturation and lightness) by 10 colors by tone (also sold in monochromatic).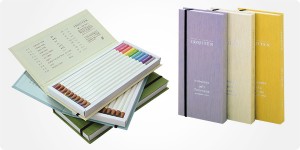 The first collection was released in 1988, the second collection in 1990, and the third collection in 1992, with a total of 90 colors.
At the time of release, the color pencil (Japan industrial standard) and multicolor painting materials were sold for the teaching material, but there was no colored pencil that set the colors to satisfy the sensibility of adults, and the colored pencil boom which gained popularity to women was created.
The age progressed, the style of the warmth of colored pencil paintings and the effect of art therapy when I was typing into it became a topic, and the world-wide art boom occurred with the publication of a lot of painted picture books. The spread of the art in Instagram* 2 and Twitter* 3 , by integrating the digital and analog, now proceeds to spread and popularized the arts at a speed without examples in the past.
We believe that colored pencils have entered the "used" era, and we will release the "Color dictionary 36 Color Select Set" which selects the practical color that satisfies each art mind with Hitomi Kawai.
* 2 Instagram [#colorpencil] https://www.instagram.com/explore/tags/colorpencil/?hl=ja
* 3 Twitter "#colorpencil" https://twitter.com/search?q=23colorpencil&src=typd

☆: New Color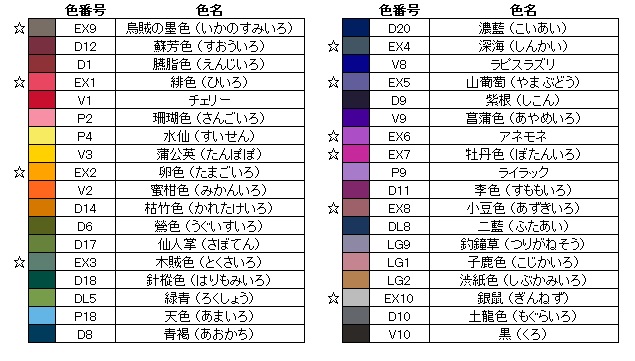 * 1 profile of the pencil painter and Hitomi Kawai
Graduated from Tokyo University of Foreign studies Russian. In the early 1970s, I painted pencil and miniature paintings drawn with pencils and round pens as hobbies. After graduating from college, she also experienced working at a company and teaching English. During that time, I continue to work on illustration.
Currently, he has been responsible for a number of colored pencil paintings in Tokyo and Kanagawa Prefecture, as well as the Asahi Culture Center. The exhibition "Possibility of Colored pencils" was held regularly in Tokyo with the students of the course. Many books on colored pencils have been published abroad in the local language.
Home Page http://www.pencil-work.com/
Hitomi Kawai's work using the color dictionary