Tombow Pencil Co., Ltd. (Head office, Kita-ku, Tokyo, President, Akihiro Ogawa), in the study notes public application "Clear/clear" that many teenagers use, we will conduct a campaign to recruit a post of learning notes using the water color sign pen [play color] series. The recruitment period is from 1 June to 30 June. In addition to winning prizes, we will present the notes on our dedicated site.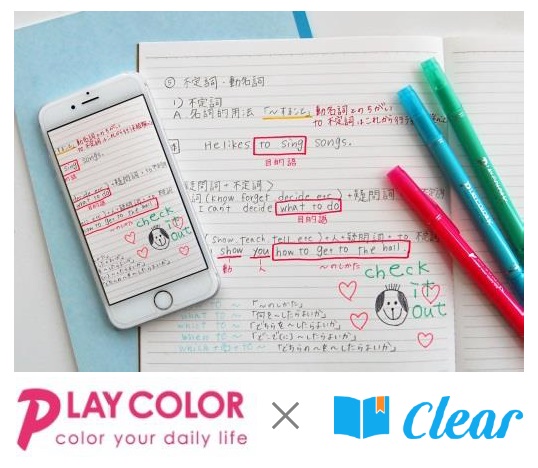 "Clear" is a smartphone app operated by Arc Terrace Co., Ltd. is a learning support application that can be used to post or publish your own notebook photos, or to browse the photos of other people who have been published to your study. Currently, it is used by more than 1.2 million teenagers (operating company data).
In this "Clear" app, we call the post of study notes of teenagers using the [play color Play Color K ] [play color Play Color 2 ] [play color Play Color Dot ], We share learning methods using multi-color pens with users.
For excellent examples, you will receive a set of assorted sets, such as " Play Color K " and " Play Color Dot ".
In addition, we plan to post excellent works in the campaign-only site (*) on our website, and also use it for POP-up stores.
The play Color series is a popular color pen for girls and teenagers, and is used for "emphasis", "classification" and "illustration" of notes by utilizing multicolor and dots. Through this campaign, we will support high school students ' grades and passing exams.
* "Play color x Clear" campaign dedicated site URL: http://www.tombow.com/cp/clear
Examples of notes using play colors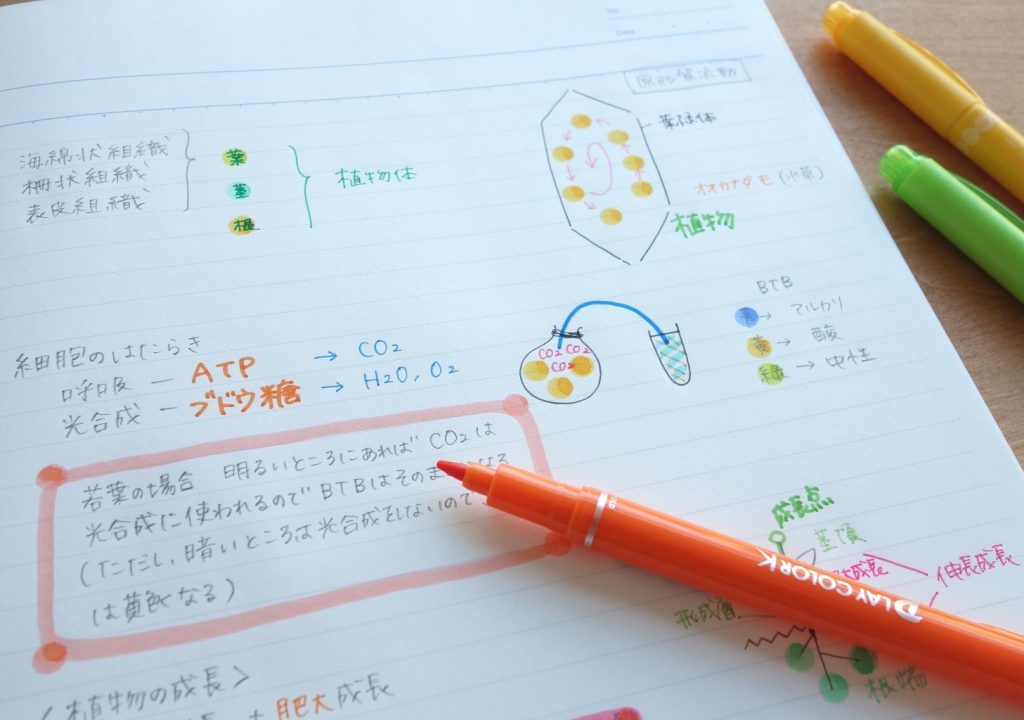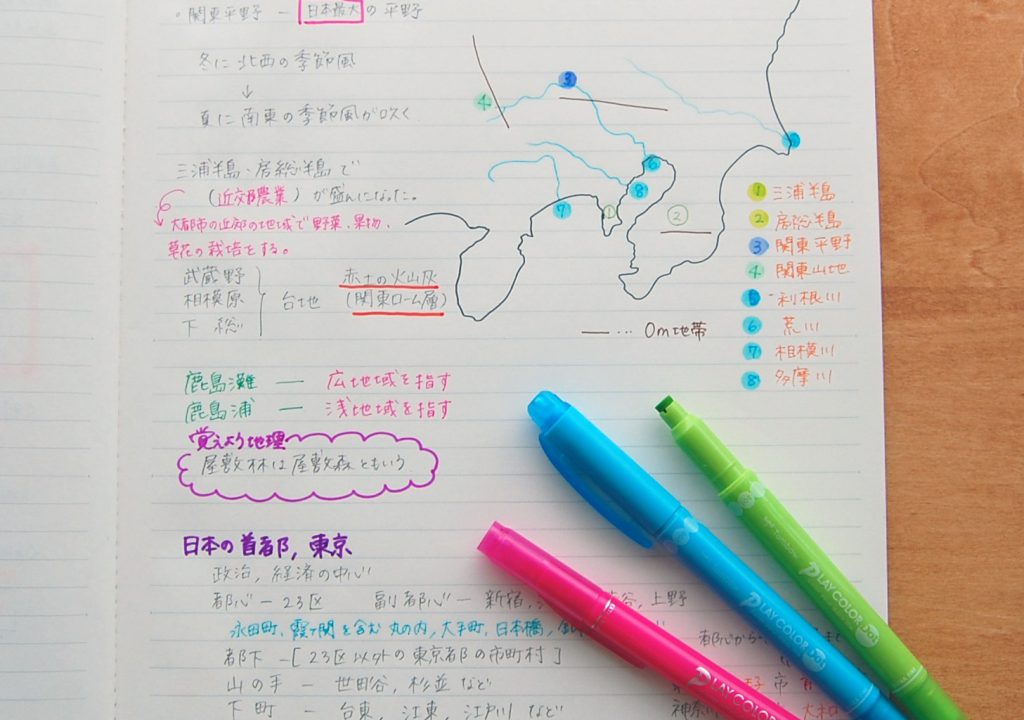 [Campaign submission flow] ※ The target person is a junior high school student using the app [Clear].
(1) Make notes using the Play Color series.
[Target Products]
Play color Play Color K , play color 2, Play Color Dot
※ You can also use a Writing other than the play color. Sharp pencil " MONO graph" series and fluorescent marker [Firefly coat] is also recommended.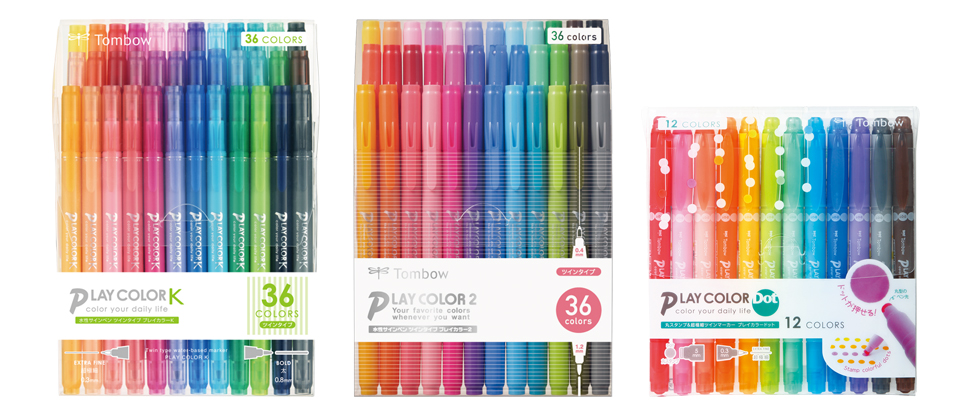 (2) Take the notes you made on your smartphone, put the title "Play Color", and post it in the app "Clear" application completed.
・Application Period: June 1-June 30, 2018
After the end of the application period, each department of junior high and high school students will be presented with a "Play color assortment Set" as prizes, in addition to the Tombow Gold, silver, and bronze prizes, which are awarded to the top students of the "likes" number. In addition, the best works will be posted on our website.
About ■ Play Color series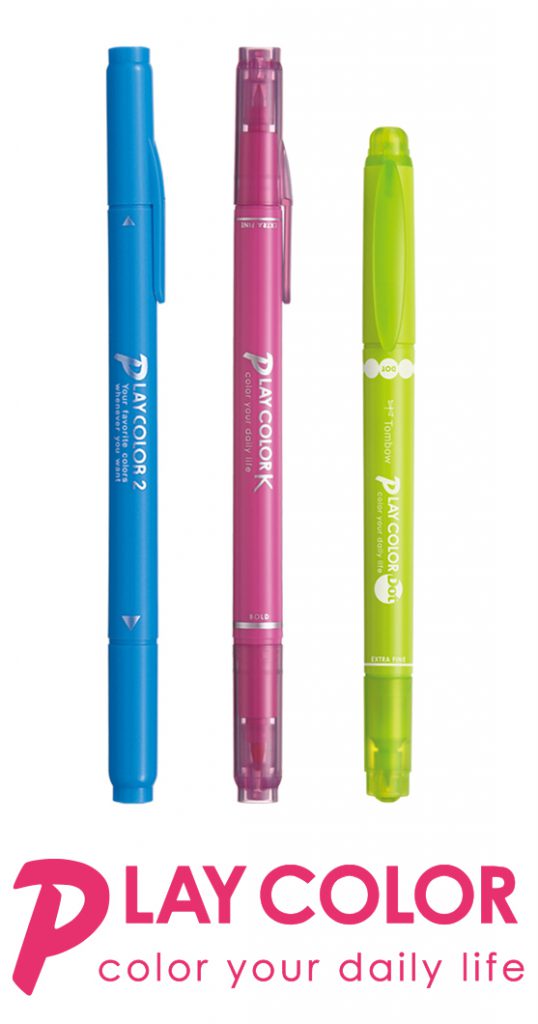 "Play Color" was launched in 1981 (24 colors), and was the first in the industry as a color marking pen that can use a variety of colors like colored pencils. In 1982, it was a color of 36 colors.
In 1994, the product name was " Play Color 2 ", which was improved to twin tip with two pen nib of ultrafine and thick.
In March 2016, the High precision -ta twin tip " Play Color K " was released, and in October 2017, the " Play Color Dot " with a round stamp core was released, Expand the lineup. It is gaining popularity in the series around the girls and teenagers.
Play Color 2 100 yen + tax/1 bottle http://www.tombow.com/sp/playcolor/
Play Color K 100 Yen + tax/1 bottle http://www.tombow.com/sp/playcolork/
Play Color Dot 160 yen + tax/1 bottle http://www.tombow.com/sp/playcolordot/
■ Smartphone app "Clear"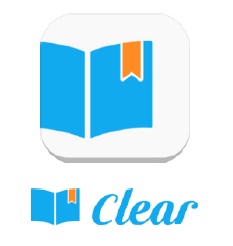 Study Notes Exchange app with the core user to teenagers. You can take a photo of your notebook to your smartphone, make it easier to understand, or post or publish a note photo. It is also possible to communicate with "likes" and "comments" in other users ' posts (note photos). Currently, 200 million users of active school use, has been published more than 200,000 notebooks, has been used for the study of teenagers.