Tombow Pencil Co., Ltd. (Head office, Kita-ku, Tokyo, president and Akihiro Ogawa) will launch a new knock mechanism Holder Eraser product on February 9. The well-established block-shaped " Plastic Eraser MONO " is the same Holder Eraser with the ability to erase and use.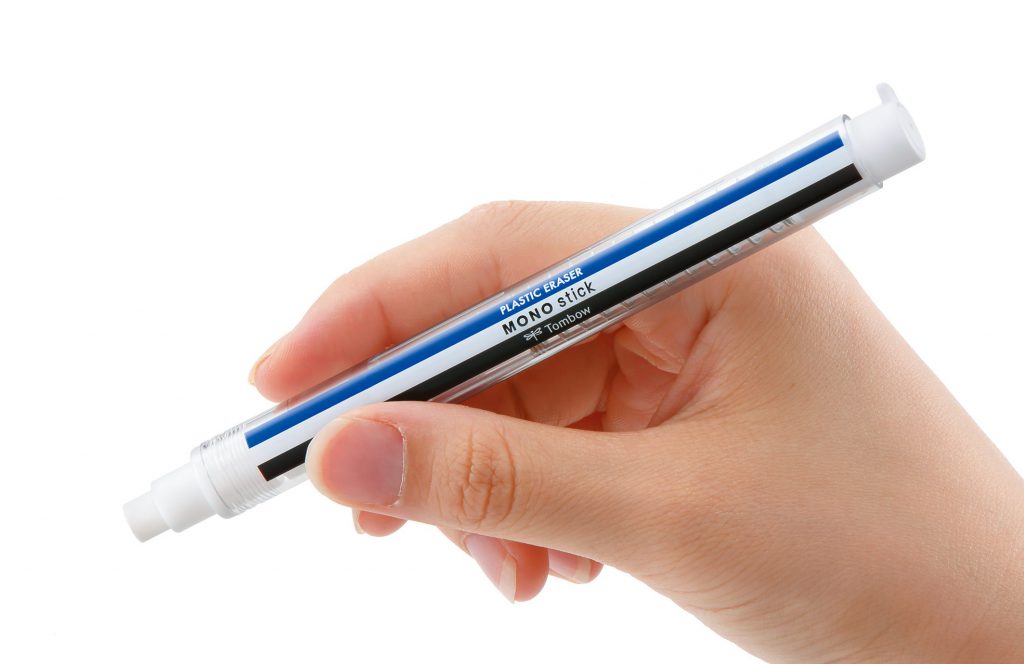 The product name is MONO stick . The color of the holder is MONO color = photograph, blue, and pink three colors. The suggested retail price is 216 yen with tax (200 yen by tax). The exclusive replacement Plastic Eraser is 108 yen (tax incl. 100 yen) for the retail price.
The advantage of this product is that the same plastic Plastic Eraser as the block-shaped " Plastic Eraser MONO " is used as a stick-type, with a knock mechanism holder of a pen.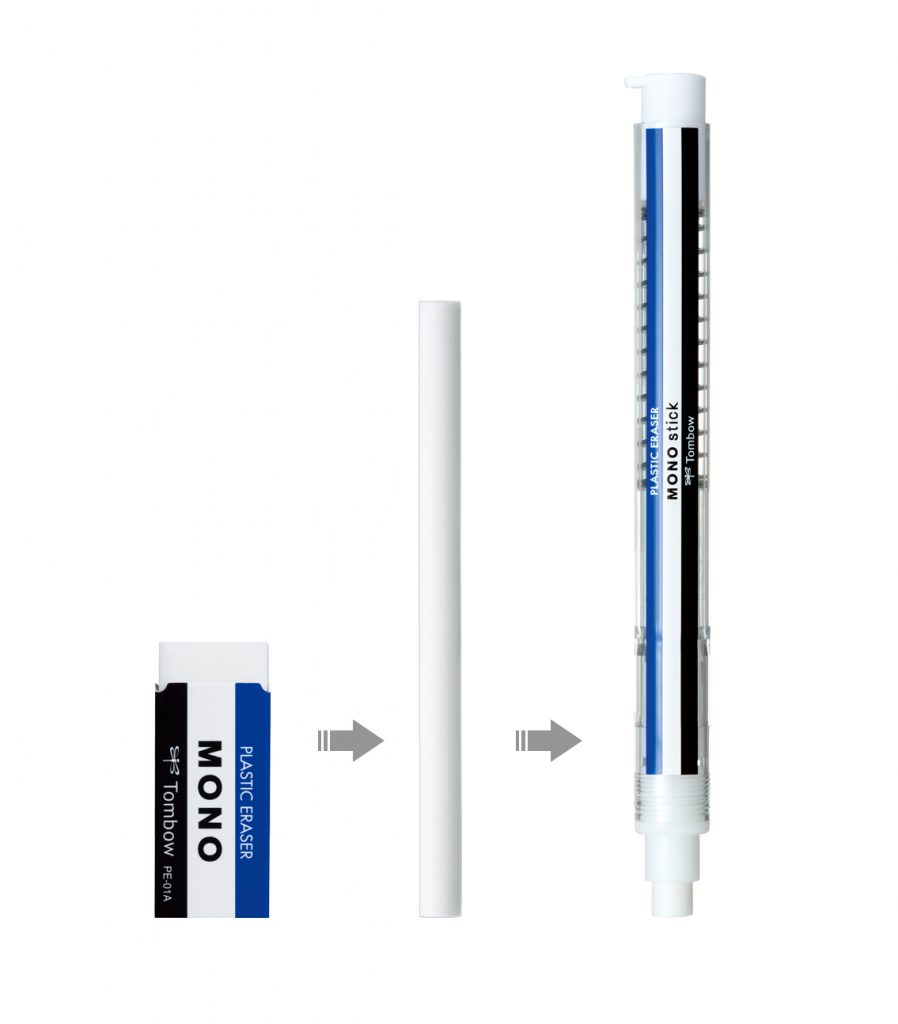 Plastic Eraser is the same plastic Plastic Eraser as "Mono ( MONO ) PE series" Block type of blue monochrome three-color pattern that is widely favored, I made it to the stick shape of the diameter 6.7 mm and 100 mm in length without changing the character erase ability and the feeling of use. The ability to erase is more than 90 * .
This product can be used as a Correcting such as a mark sheet method test that specifies the use of plastic Plastic Eraser . So far many of the Holder Eraser used synthetic rubber.
* The evaluation of the ability to erase is JIS6050 compliant.
The holder is a pen type of 12.5 mm in diameter and 130 mm in length. It is convenient for the mobile to erase by the Marble pattern . We make it easy to see the Plastic Eraser tip by narrowing the shaft diameter of the tip part. The feeding is a knock-button of the crown . The Plastic Eraser of about 1.5 mm is put out by one knock. Plastic Eraser The eraser can be pushed in and stored, and the eraser Plastic Eraser surface is not dirty even when carrying it. (The effective Plastic Eraser length for the holder is 77 mm).
Other features
■ A ruled B ruled note is the best for correcting a single character of 6.7 mm Plastic Eraser .
■ A bulky clip-less in the pen pouch.
Rolling stop was set up in the ■ Knock section.
You can check the remaining amount of Plastic Eraser in ■ clear body.
Remove the ■ knock-button and refill the replacement Plastic Eraser . Economic change formula.

The annual sales plan is 400,000 and 80 million yen (retail price).