Tombow Pencil Co., Ltd. The product site "ZOOM Special site" (head office, Kita-ku, Tokyo, President, and Akihiro Ogawa) has recently won the International Web Design Award 3 Award, which evaluates and honors the excellent website.
* Http://www.tombow.com/sp/zoom/
Awwwards Honorable Mention Winner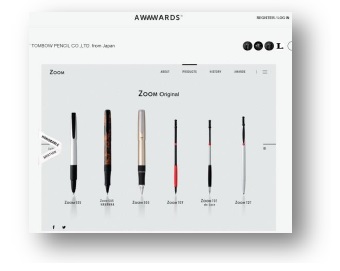 The world's most famous WEB design awards. A WEB design award based in Spain Valencia. It has the most access in the WEB Design awards and is the most prestigious in the industry as a premium award with the highest popularity and quality.
URL: https://www.awwwards.com/sites/zoom-tombow-pencil-co-ltd-1
CSS Winner Site of the day award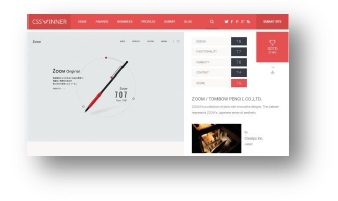 It is known in the industry and abroad as an award to honor the world's leading excellent WEB site. The "Site of the Day" award is a comprehensive assessment of WEB sites in terms of design, functionality, usability, content, and state-of-the-art technology, and recognizes one site every day as "Site of the Day" The ZOOM special site was selected.
URL: http://www.csswinner.com/details/zoom-tombow-pencil-coltd/12105
In addition to the above two awards, we have also received the following awards, which will be honored by the WEB creators side, and we will report them together.
DesignAwards.Asia (DAA) Design of The Day Award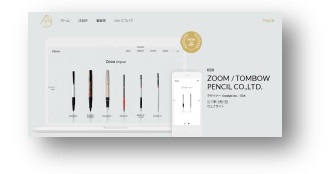 The award is awarded to the best Asian design on the internet, as it is a newly opened award compared to the two awards at the Asian Design Awards. The awards include not only the web but also apps and video works.
URL: https://www.designawards.asia/ja/zoom-tombow-pencil-co-ltd/
"ZOOM Special Site" was commissioned by Craiteps Co ., Ltd. (Shibuya-ku, Tokyo).