Tombow Pencil Co., Ltd. (Head office, Kita-ku, Tokyo, president and Akihiro Ogawa) will release the " Play Color K Special set" (trade name) on November 24 to strengthen sales of the water-based color sign pen "Play color K".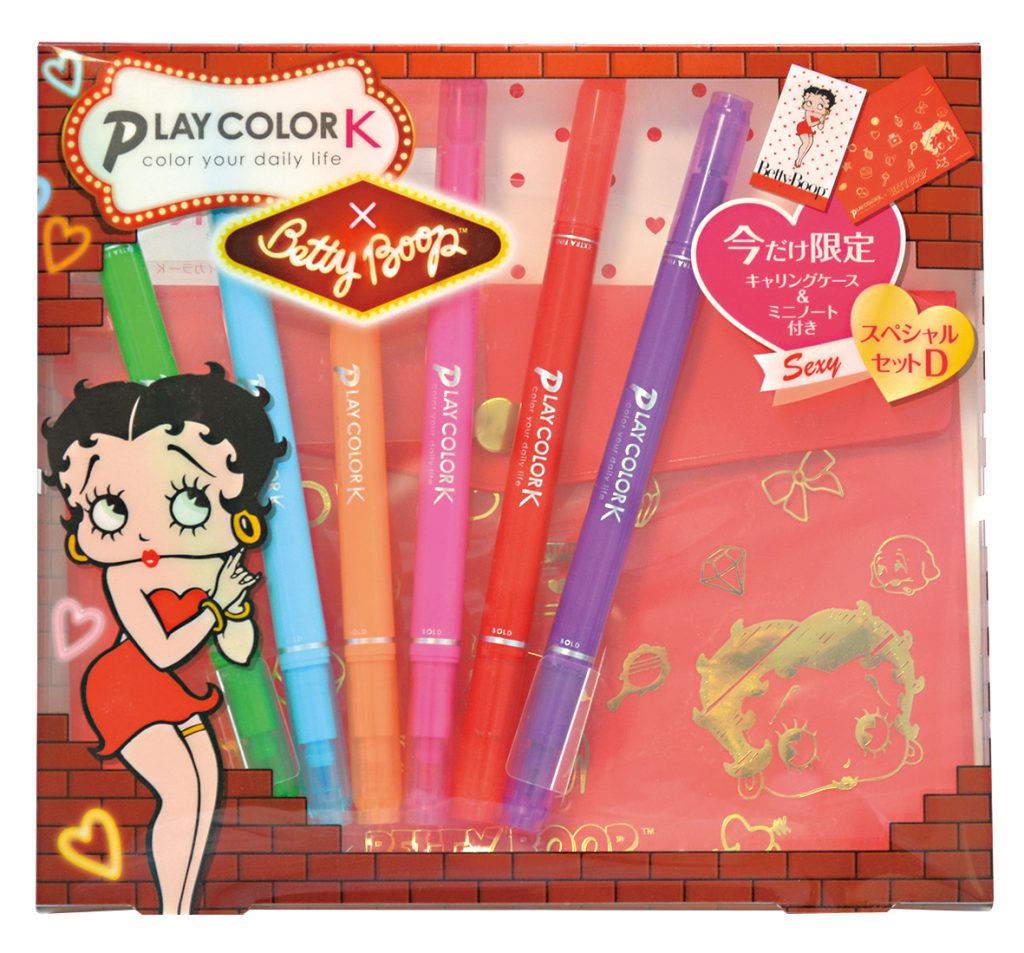 Special set, in the Play Color K 6 color (book), the American-born character as a freebie [Betty Boop (Betty Buthep)] and collaborated carrying case (horizontal 182 × vertical 128mm) And a mini notebook (width 100 × 165mm) was packaged.
You can choose from four special sets: Sweet (special set A), Sassy (special set B), Cute (special set C) and Sexy (special set D).
The MSRP for a set of special sets is 648 yen (600 yen per tax), and the price is the same as the total price of 6 Play Color K . Special set is released in a limited quantity of 80,000 sets.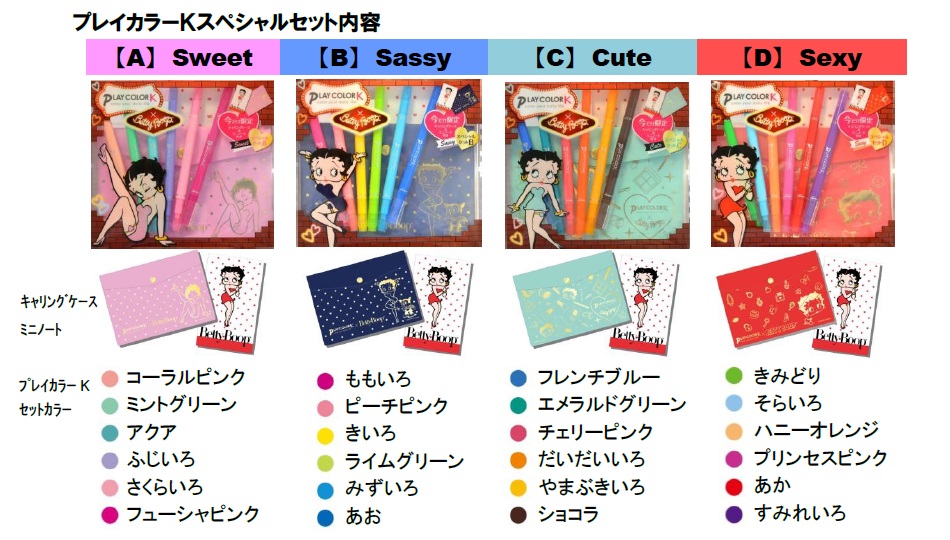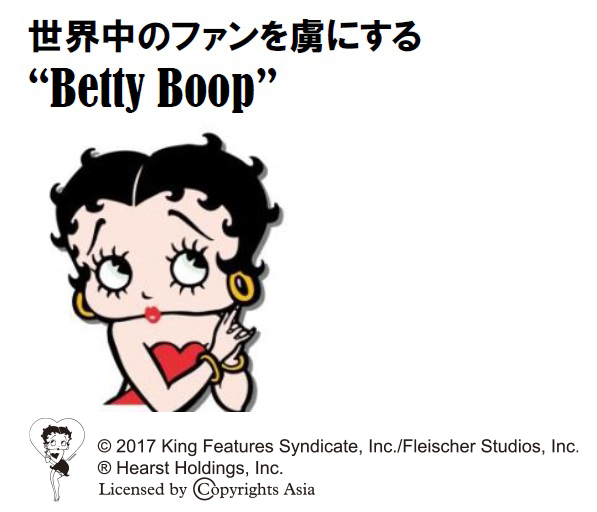 The American-born character who continues to captivate fans all over the world with a cute but sexy looks. As a fashion icon, it continues to be loved for over eighty years regardless of gender, from teen to celebrity. Just like an actress, from a casual girl to a gorgeous adult woman phantasmagoric freely. Not only in the fashion category, but also in collaboration with artists and musicians, we are expanding the field of activities more and more. And collaboration with the popular aqueous sign pen [ Play Color K ] this time teens.
Product Name " Play Color K Special set"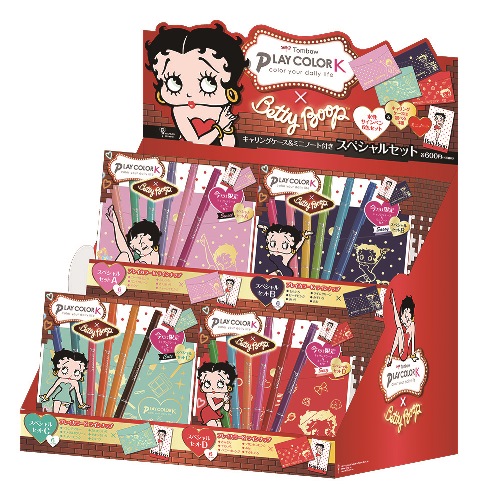 Suggested retail Price: 648 yen (tax incl. 600 yen)
Set type: 4 species (pen color of each set see above)
Pen size: Shaft diameter 10 x Maximum width 12 × length 153mm/weight 8g
6 Set Size: 190 × Width 21 × height 172mm/weight 145g
Features of Play Color K >
Play Color K is a color marking pen of the twin tip released in March, 2016. It is all 36 colors that collected the popular color for girls and teenagers. Sales form, ■ Monochromatic roses (all 36 colors): 1 100 yen (tax excluded), ■ 6 color set A (vivid color), B (pastel color): 600 yen (excluding tax), ■ 12 color set: 1,200 yen (tax excluded), ■ 24 color set: 2,400 yen (excluding tax), ■ 36 Color set: 3,600 yen (tax not included). (All MSRP)
The color features a lot of colors of the natural material and the natural sense of the common color name, and abundant pink system and blue system.
The core features are the twin tip of 0.8 mm thick core and 0.3 mm High precision core. 0.3 mm has been improved to match the line width that girls and teenagers prefer to use. We have narrowed the width of about 2 dividing lines from our conventional products (0.4 mm). The thick core also employs a line width of 0.8 mm, and it was about 30% thinner than conventional products (1.2 mm).