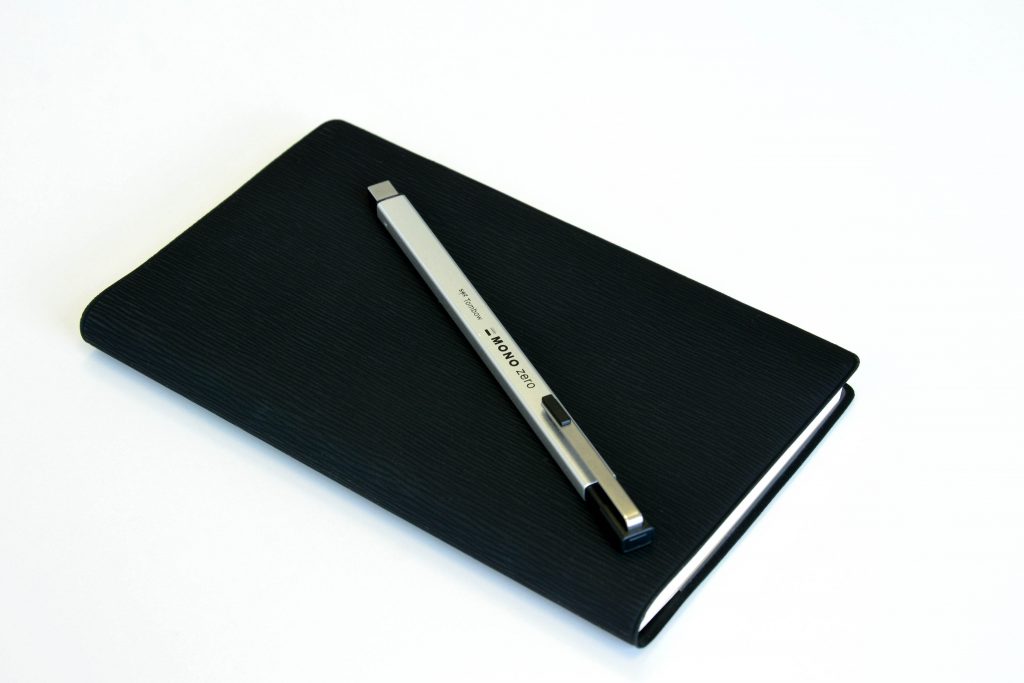 Tombow Pencil Co., Ltd. (Head office, Kita-ku, Tokyo, President, Akihiro Ogawa) will release the knock mechanism Holder Eraser on August 3, which is easy to carry by clipping to the pocketbook. The Plastic Eraser tip is a square of 2.5 mm × 5mm and is suitable for the change and update of small letters and points and lines described in the pocketbook.
The product name is " MONO zero metal Type", and the MSRP is 648 yen with tax (600 yen by tax). The annual sales plan is approximately 150,000 units in quantity and 90 million yen (retail price).
This product was launched in November 2007, the 10th anniversary of the release of " MONO zero " (350 yen by tax), which gained popularity both in Japan and overseas, and a 15% increase from the previous year (amount/2016). It is the one to be added as an advanced product.



(Features of the holder)
◆ Seamless Aluminum is adopted for the body axis. The hands are smooth and the weight is 7g and lightweight. The outline is a flat type of 5mm × 7.5 mm and a small madler. The aluminum body surface of 7.5 mm length approx. 10mm, the clip adheres to the pocketbook and stabilizes. Because it is 5mm thick, it is not piled up in the pocketbook. The surface is anodized to keep the gloss for a long period of time. Four colors: Silver, black, blue and pink.
◆ The pointed end adopts a metal guide pipe , and can make the point correction to catch the correction part accurately by making the tip slim. The tip of the pipe had no roughness and the barrel polishing which was hard to damage the paper was performed.
◆ The clip part adopts a stainless spring, and is easy to insert the notebook cover with wide opening angle. The clip is clipped by the position of the tail plug (knock part) of the body to reduce the protrusion.
◆ The operation is a knock-out type, and the pitch of one knock (feeding length) is less than 1mm, and significantly increased accuracy than conventional office Holder Eraser . You can choose the amount of easy-to-use length.
( Plastic Eraser Features)
The Plastic Eraser is a thickness of 2.5 mm × width 5mm x length 50mm square, in the Plastic Eraser in feeling close to degree the high-precision drafting Plastic Eraser , synthetic rubber Plastic EraserIt is an eraser.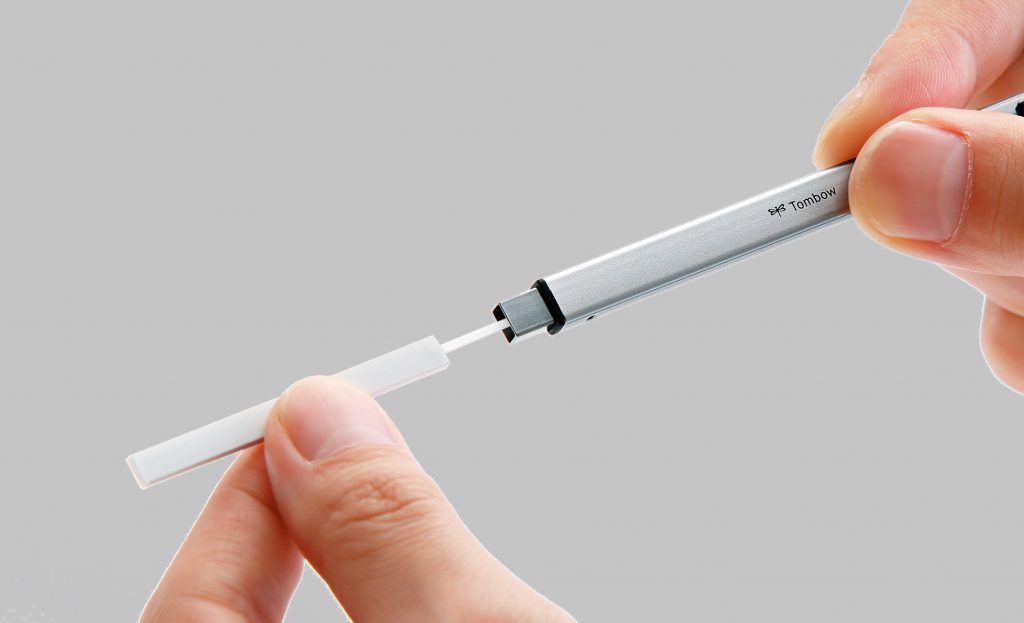 (Basic design)
The background technology that makes this product unique (slim, functional, and feeling) is to extend the plastic stick of a diameter of 1.3 mm length 65mm from the base of the plate-like Plastic Eraser , It is the point that it uses the same mechanism as the core feeding mechanism (chuck ring) of the mechanical pencil installed inside the body shaft. By this idea, the tip and the body are made slim, and a precise feeding by the knock is made possible.
Replacement rubber Refill (2pcs) ER-KUS manufacturer's MSRP/tax incl. 162 yen