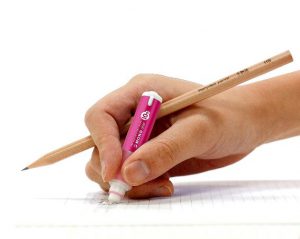 Tombow Pencil Co., Ltd. (Head office, Kita-ku, Tokyo, President, Akihiro Ogawa), the "medium size of the hand" Holder Eraser "Mono One ( MONO -1)" To make a quick spoiled with the dominant writing, since the 10th anniversary of the launch, A limited model of 10 colors of metallic color will be released at stationery stores nationwide and mass retailers on June 22nd.
The product name is "MONO one 10th Anniversary Limited model", and the MSRP price is 194 yen (body price 180 yen). The number of limited-edition models is approximately 275,000 in quantity and approximately 50 million yen (retail price).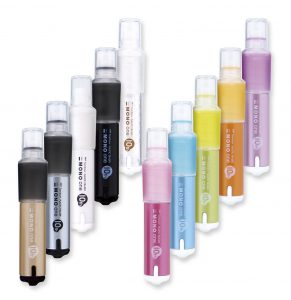 The 10th Anniversary Limited model is all 10 colors of metallic color. You can choose my color with a rich personality. The color name is gold, silver, white, black, clear, pink, blue, green, orange, and purple from the left. (Except for gold and silver, the grip part is the same color)
MONO one is a "hand-sized" Holder Eraser , similar to the form of a lip balm released in February 2007. It was designed to be able to correct the spoiled by combining the Plastic Eraser with the dominant hand that grasped the pencil and the mechanical pencil. Note, you can fix and rewrite write at zero loss time without interrupting the answer. Since its launch, it has been established as a learning style for students, and the cumulative sales for the 10-year release have surpassed ten million (domestic).
〈 Key features of the holder ERASER MONO one 〉
Medium size, 9 grams and lighter in hand, similar to lip balm
The body (holder) is 15 millimeters in diameter (maximum) and 75 mm long, similar to a lip balm. Weighs 9 grams and is lighter than the MONO Plastic Eraser (PE01). A shape that can be fixed with a pencil or mechanical pencil. anti-roll hook and strap through hole.
Perfect for Point Erase and single character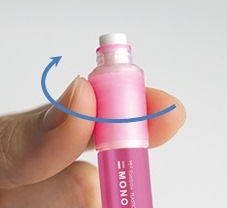 The Plastic Eraser is suitable for erasing a single character in a cylindrical shape of 6.7 millimeters in diameter. The length of the Plastic Eraser is 50 mm (effective 43 mm), and the grip part can be rotated and the optimum length is sent out. (Photo right).
Same high erasability as MONO Plastic Eraser
The Plastic Eraser is a high- erasability plastic Plastic Eraser with the same "MONO Plastic Eraser (PE series)" In the industry share top. This is a special combination of Plastic Eraser that makes it difficult to break even if thin. The MSRP of the replacement Plastic Eraser (2pcs) is 108 yen (the main body price is 100 yen).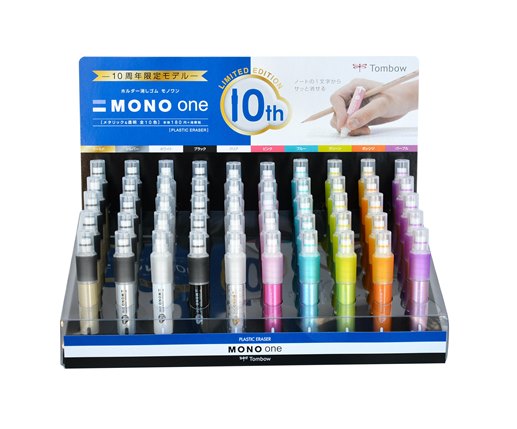 MONO one 10th Anniversary Limited model Sales form