The movie starring Hirose Suzu to be published on March 11 [Chia ☆ dan ~ Schoolgirl is a true story that has conquered the United States in Chicadance ~] and tie up, to those purchasing a multicolor set of [ Play Color K ], [ The original pass case of the Cheong Dan] logo = Photo Center = We will start the campaign to present.
[Play Color K multicolor Pack [Chia ☆ dan] tie-up display set] = Photo right = introduced in stationery stores nationwide, such as stationery sales department of mass retailers, to revitalize the store, to promote the sale of Play Color K .
" Play Color K " is a new series of water-based sign pens that collected popular colors for girls and teenagers (released in 2016). Hirose Suzu Starring youth inspirational success stories match the user demographic.
Giveaway [Chia ☆ dan] The original pass case with the logo is attached ※, [6 colors set] A (vivid color) B (pastel color) Each 648 yen (body 600 yen), [12 colors set] 1,296 yen (body 1,200 yen), [24 Color set] It is 4 items of 3 kinds of 2,592 yen (body 2,400 yen).
※ In addition, the gift is limited to the tie-only display set product. General products are non-subject.
The campaign will start on February 23, 2017 and will end as soon as the giveaway is lost. It will be developed at stationery stores nationwide and stationery shops in mass merchandisers.

Pass case present target play color K
6 Color Set A (vivid color), B (pastel color)/12-Color Set/24-Color Set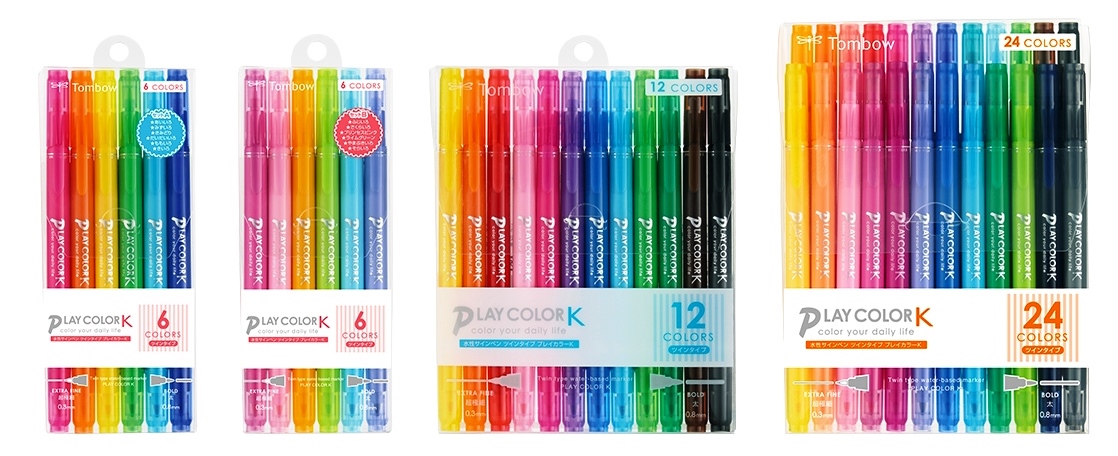 The real story of the movie "Chia Dan ~ Schoolgirl has conquered the United States in Chiadance ~"
In March 2009, the Cheerleader Club of Fukui Prefectural Fukui Commercial High school won the National football championships–。 This actual miracle story was a story of the bond between ordinary high school girls and one teacher who supported them. It was a youth-inspiring success story that no one had ever seen. Based on this true story, the very very ordinary girl who had joined the Chiadans club with a light feeling that "I want to cheer for the boy student of longing belonging to the soccer club" is grown by the support of the stern guidance like the demon from the adviser teacher, and the teammate It is an inspiring entertainment work depicting the trajectory of the Chiadans club to win the national championship in only three years!!
Http://cheerdance-movie.jp/
Director: Hayato Kawai/screenwriter: Tamio Hayashi/
Cast: Suzu Hirose, Ayano Nakajo, Nana Yamazaki, Nozomi Tomita, Haruka Fukuhara, Yusuke Minami, Yuri Yanagi, Kentaro Ohara, Hiroko Ooka, Takayuki Kinoshita, Tamae Ando, Yasuto Akeda, Kitaro, Yuki Amami/
Music: And still Yutaka/theme song: Ohara Sakurada "Hirari"/production: Movie "Chia Dan" Production Committee/production company: Twins Japan/distribution: Toho/
Published 2017/03/11
To be deployed at stationery stores nationwide, stationery shops, etc.
Dedicated display set [ Play Color K multicolor pack set ([Chia ☆ dan] tie-Up) 777S]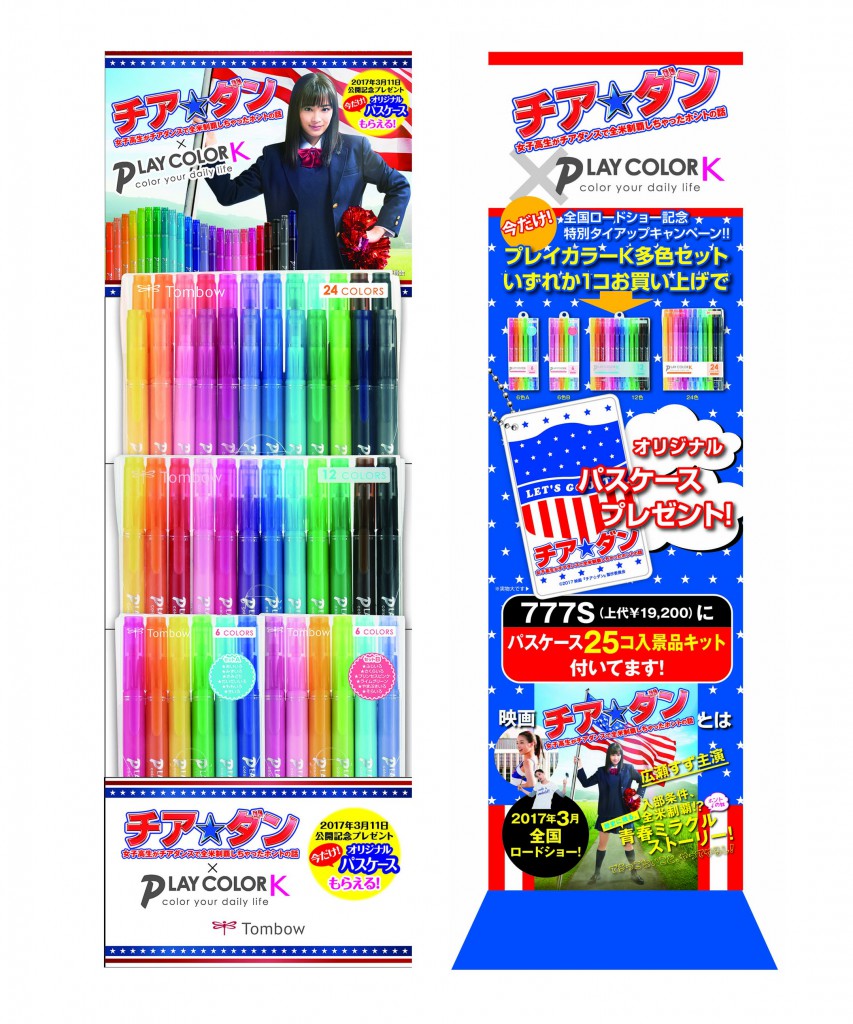 * Design may change.
■ Movie [Chia ☆ dan ~ Schoolgirl is a real story that has conquered the United States in Chiadance ~] for inquiries about
Toho Co., Ltd. Advertising department 03-3591-3511: on-site