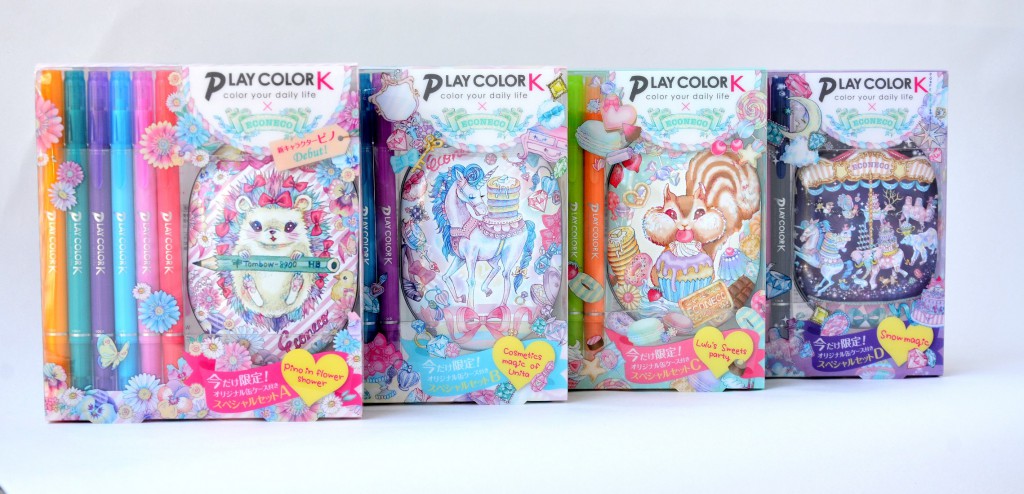 Tombow Pencil Co., Ltd. (Head office, Kita-ku, Tokyo, president and Akihiro Ogawa) will strengthen sales of the " Play Color K ", an aqueous color sign pen.
The " Play Color K Special set" (trade name) will be released on November 16 as a promotional plan. This is a Play Color K 6 color (book), a set product = Photo = That was a gift of a can case (1 piece) that printed the character of the POPULAR [Econeco] ※ 1 of the female high school students. The combination of character cans and Play Color K is four types.
One set of MSRP is 600 yen (648 yen tax incl.) * 2, the total of 80,000 sets will be released in limited quantities.
[Econeco] is a work of illustrator and picture Kitten (Eco cat) ※ 1 coordinates
the color of character and play collar K The adorable characters and fantastic style have many fans. This collaboration with the company is the next four works.
A "Pinot in flower Shower"
B "Cosmetics magic of Unicita"
C "Ruls Sweets Party"
D "Snow Magic"
Among them, the hedgehog character of A "Pinot in flower Shower" is a special work with our popular pencil "8900" in the debut work of our can case.
Each set of the Play Color K 6 color, I chose the six colors coordinated with the color of each character. For example, in A "Pinot in flower shower", we set the Ribbon color "cherry pink", "Light Color", "Sumi-Iro", and "emerald green" of the pencil color.
Enjoy the characters, write and draw in the same color… It is a special set that can be soaked in the fantastic world of ECONECO.
* 1 about illustrator picture Kitten (Eco Cat)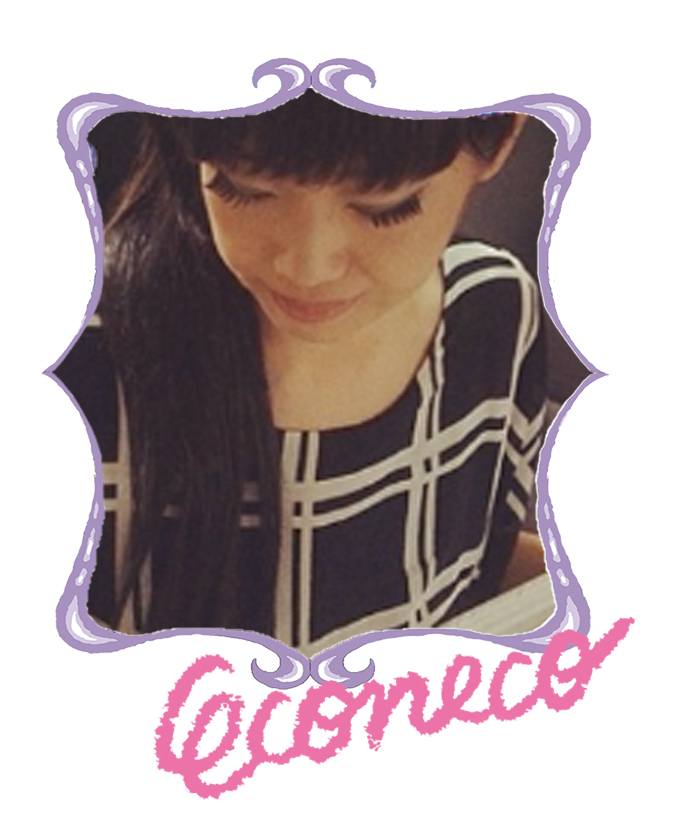 A popular character writer who is reputed to be the "Witch of Color". He is active in stationery, stuffed animals, apparel, interiors, fashion accessories, books (coloring), magazines, etc. It boasts a great popularity mainly in girls and teenagers with adorable characters and fantastic colors with motifs such as animals, flowers, sweets.
http://www.econeco.jp/
* 2 MSRP is the price of six sets of Play Color K (one 100 yen + consumption tax).
Play Color K Special set



Product name "Play color K Special set"
Release date: November 16, 2016 (limited edition)
Suggested retail price: 600 yen (price ¥ 648)
Set type: 4 species (pen color of each set see above)
Pen size: Shaft diameter 10 x Maximum width 12 × length 153mm/weight 8g
6 Set Size: Width 147 × depth 30 × height 155mm/weight 118g
Can case Size: width 78.5 × length 108 × thickness 28mm ideal for glove compartment and cosmetics case
Features of Play Color K
Play Color K is a color marking pen of the twin tip released in March, 2016. It is all 36 colors that collected the popular color for girls and teenagers. Sales form, ■ Monochromatic roses (all 36 colors): 1 100 yen (108 yen in tax), ■ 6 color set A (vivid color), B (pastel color): 600 yen each (648 yen with tax), ■ 12 color set: 1,200 yen (1,296 yen with tax), ■ 24 Color set: 2, 400 yen (2,592 yen tax included), ■ 36 color set: 3,600 yen (tax 3,888 yen). (All MSRP)
The color features a lot of colors of the natural material and the natural sense of the common color name, and abundant pink system and blue system.
The core features are the twin tip of 0.8 mm thick core and 0.3 mm High precision core. 0.3 mm has been improved to match the line width that girls and teenagers prefer to use. We have narrowed the width of about 2 dividing lines from our conventional products (0.4 mm). The thick core also employs a line width of 0.8 mm, and it was about 30% thinner than conventional products (1.2 mm).
http://www.tombow.com/sp/playcolork/