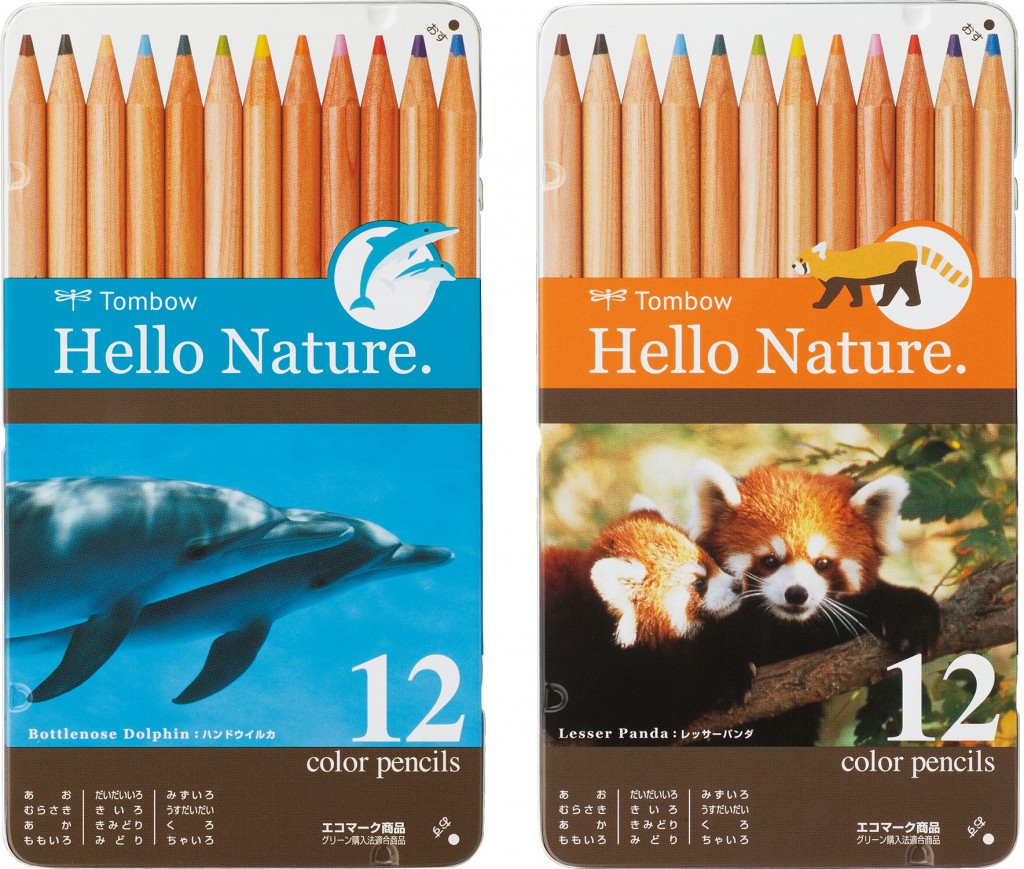 Tombow Pencil Co., Ltd. (Head office, Kita-ku, Tokyo, president and Akihiro Ogawa) certify Hello Nature. THE Certification Group PEFC, which is working to promote sustainable forest management, in matchsticks of the "Hello Nature can colored pencils 12 Color" (trade name) for the advancement of new admission for the next spring. * 1 Wood was used. This product is released on October 21, and the MSRP is 800 yen (864 yen tax). The annual sales plan is 30,000 sets, 24 million yen (retail price). Colored pencils using PEFC certified materials are the first Japanese manufacturer.
This product is a colored pencil with a can of 12 color set * 2 mainly for primary education. The purpose of this product is to nurture a rich mind that values nature through this products, and devised the following two points.
Matchsticks of ■ Colored pencils used PEFC certification material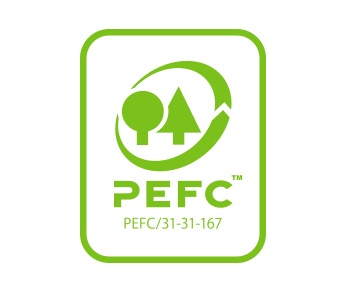 PEFC authentication is a mechanism by which users can choose an authenticated product to ensure participation in the promotion of forest management. In 2008, the company acquired the certification of PEFC, a forest certification body, and only uses PEFC certified timber for this product.
We print the PEFC certification mark = Figure Right = In the cans of this product and message it as follows.
"Use this color pencil to help protect the world's forests!" Our Tombow Pencil are contributing to the conservation of the world by making pencils using some of the wood produced from the certified forest with proper forest management being made. 」
The appearance of colored pencils is a transparent lacquer finish that takes advantage of the warmth and softness of the wood, and the color of the shin is identified by the five-millimeter color band at the end of the pencil and the color of the printed letters and marks.
I printed the wild animal parent and child that I want to cherish in the ■ package cans
The main visual of the can is a wild animal parent and child, and it is two patterns of a popular hand willow and the lesser Panda. These animals are the seeds that we want to cherish, and we cultivate the spirit of nurturing animals through the appearance of adorable parents and children.
(The Handwillow and lesser pandas are listed in the list of endangered Wildlife (IUCN) created by the International Federation of Nature Protection (Red List), and they are required to be protected with care).
■ Products are ECO Mark certified products, green Purchasing Law compliant products, GPN Eco products and products.
* 1 The CERTIFICATION Council, which operates the PEFC Forest Certification program (Programme for the Endorsement of Forest schemes PEFC), is a nonprofit, independent NGO, It was established in 1999 with the aim of promoting sustainable forest management through the implementation of independent third party certifications from stakeholders. PEFC provides the means by which buyers of timber and paper products can participate reliably in promoting sustainable forest management. (Excerpts from the PEFC asiaapproaches home page)
* 2 Name of 12 colors of shin
Blue, Purple, Oh, Momoiro, Daiiro, Kiiro, Midori, Midori, Mizuiro, Light orange, Kuro, sly