Tombow Pencil Co., Ltd. (President, Akihiro Ogawa, head office, Toshima, Kita-ku, Tokyo) will participate in the collaboration T-shirt series "UT" (Corporate Collaboration) held by Uniqlo Co., Ltd. This is the fourth time for us to participate.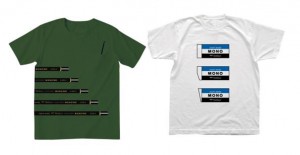 In the summer of 2016, Uniqlo launched "The brands/Brands" as a new project. This is "a collaboration plan with a company with a history that lasts more than 100 years in various genres. Please enjoy the iconic logo that is popular from people around the world and the design with the motif of the products that represent each company ", 5 companies from Japan ※, seven companies from overseas ※ participated, our company is the finest pencil" MONO100 "and" MONO Plastic Eraser "participated in this project.
* Bull-Dog Sauce, FIAT, Ford, HERSHEY'S, Kellogg's, KINCHO, Marukome, MICHELIN, NINBEN, Pelikan, Steiff, Tombow (ABC order)
This T-shirt was launched on May 31 at Uniqlo and Uniqlo online stores. It is 990 yen per arrival (+ tax).


■ "MONO100." Released in 1967. The 55th anniversary pencil of the Tombow Pencil Foundation. The time of ultra-fine particle core is opened to the catch phrase "with 10 billion particles in 1 millimeter cubic". The Product & package design is one of the pioneers of our Japanese designer, Mr. Takafumi Kono. The basic design of the product does not change even now after 49 years.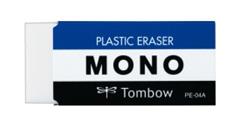 ■ "MONO Plastic Eraser ". Launched in 1969. The plastic character which appeared with the pencil MONO100 release was erased. Excellent erasability have become popular, and the plastic turns out to be a standard product of our country thereafter. Three color stripes of blue, white, and black with the motif of the Tricolor flag were unchanged from the time of release, and became the symbol color of the Correcting .