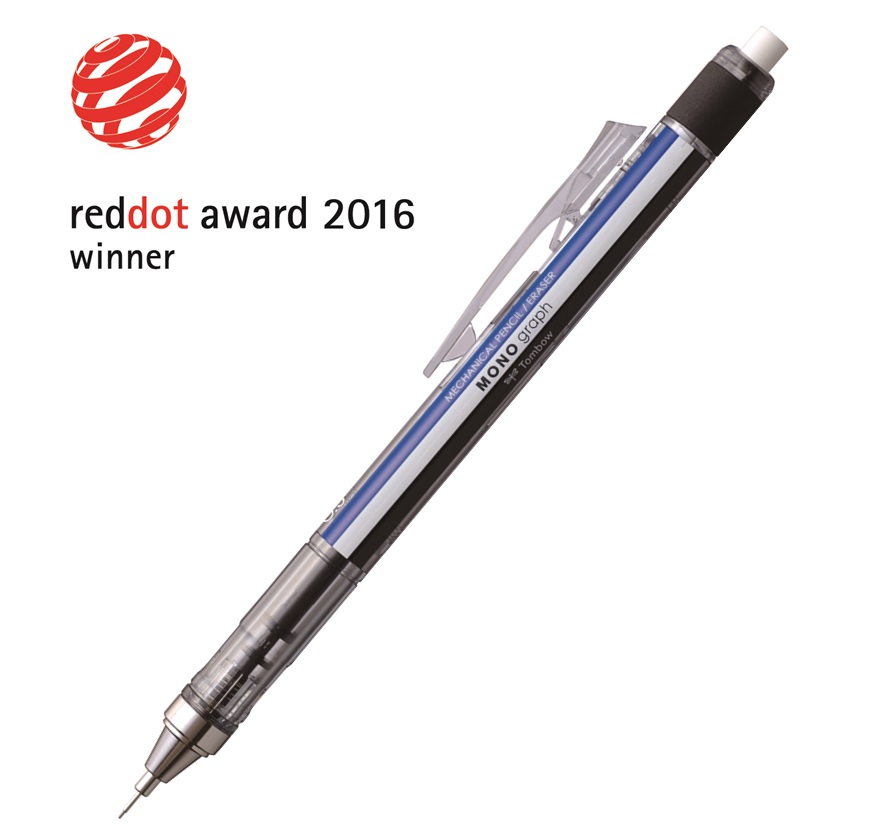 Tombow Pencil Co., Ltd. (President, Akihiro Ogawa, head office, Kita-ku, Tokyo) combined mechanical pencil " MONO Graph/mo graph" in 2016, "Red Dot Design Award" Was awarded. The award for the Tombow Pencil is the eighth time in a lifetime.
The MONO graph of the Tombow Pencil shakes out the core, turns off the Plastic Eraser , and "writes and erases" a composite mechanical pencil which enhances both functions. Since its launch in April 2014, it has been a strong student base, and the next year, in April 2003, the three colors of metal color, and the addition of six neon colors in February of 16, became a wide series of all 15 colors.
According to the organizers ' announcement, there were about 5,200 entries from 57 countries in 2016, and 1,304 films were awarded.
* "Red Dot Design Award" is an international design award sponsored by Germany Design Zentrum Nordrhein Westfalen (North Rhine-Westphalia). Products that have been commercialized within two years will be judged on the basis of innovation, functionality, ergonomics, ecology, etc., and the winning work is decided.
Organizer URL RedDot Design award: http://en.red-dot.org/
Plastic Eraser MONO with a sharp pen " MONO -GRAPH/min-o graph"
■ Release date April 2014, 15 April (metal color), February 16 (neon color)
■ Price 378 yen (main body 350 yen)/replacement Plastic Eraser (3 Pieces): 108 yen (main body 100 yen)
■ Features a multifunctional mechanical pencil that is particularly rich in "erase" function. Equipped with a large-size feed-out Plastic Eraser developed exclusively for mechanical pencils, it is necessary to ensure sufficient quality and function in the use of notes and other situations. The mechanical pencil is equipped with a locking mechanism that prevents the core from being knocked out by shaking lightly, and considers the seamless workability and safety when carrying. Color lineup of all 15 colors.
■ Designer Tombow Pencil Co., Ltd. Product Planning Department Planning 2 Group Kazuki Kunita