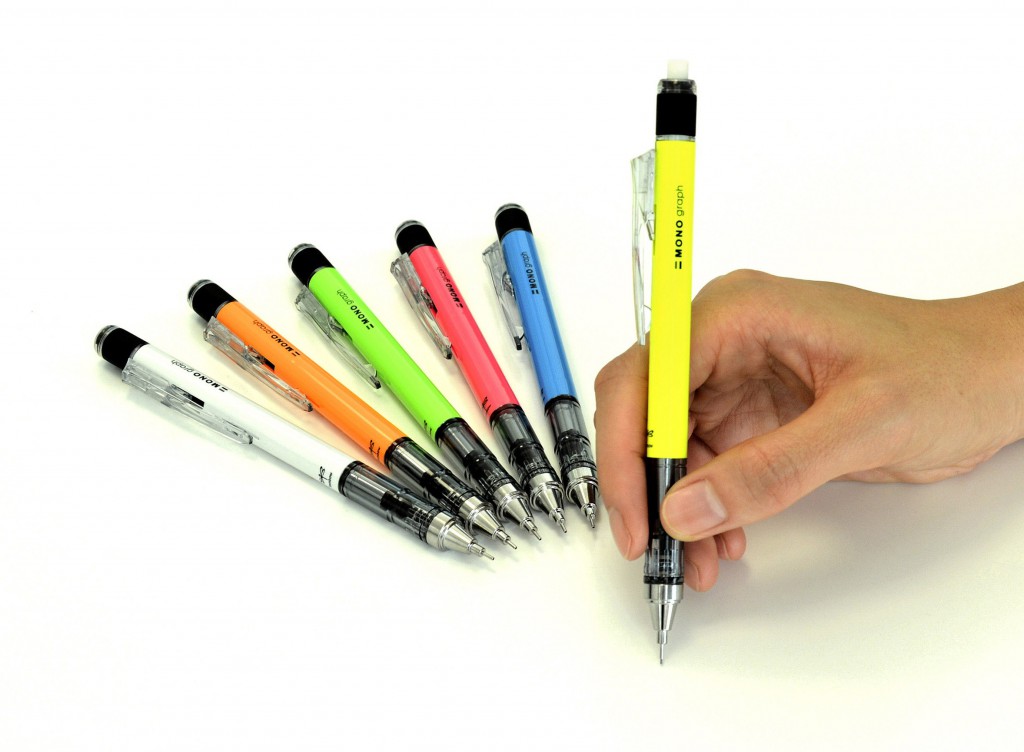 Tombow Pencil Co., Ltd. (President, Akihiro Ogawa, head office, Kita-ku, Tokyo) adds a strong neon-color body color Plastic Eraser MONO of 6 colors to a sharp pencil " MONO Graph/mo graph", which is well received by students.
The brand name of the new color is " MONO graph neon Color", the color is neon yellow, neon bull-, neon pink, neon green, neon orange, six colors of white. The MSRP is 378 yen (350 yen). The release date is February 1, 2016.
MONO -Graph, (1) (without dimensional worlds) can be waved out, (2) has a built-in plenty of Plastic Eraser disappear Well, since the rapid increase in the high school students as a sharp pen for learning in the two major features, Add the color of the body color that adopted a strong "neon color" of the brightness of the popular as a student fashion insert colors (accent color). In addition, " MONO -Graph neon Color" is a core 0.5 mm sharp.
Neon color is a vivid fluorescent color, it is a fashionable color of fashion and sports miscellaneous goods such as watches for young people, smart phone, headphones, shoes, back, nail. The neon color of this product is a resin color that kneaded fluorescent pigments (excluding white), and the color of the purchase is long lasting unlike coating and coating.
The annual sales plan for MONO -Graph neon color is 800,000, 280 million yen (retail price). In addition to the new color, " MONO graph" will be a total of 15 colors wide series.
MONO graph neon color basic features >
It is a composite mechanical pencil that strengthens both functions of "write and erase" by putting together a mechanical pencil and a Holder Eraser . You can shake it without dimensional worlds, and it is possible to erase the body by half rolling it out.
[Features of the sharp pen]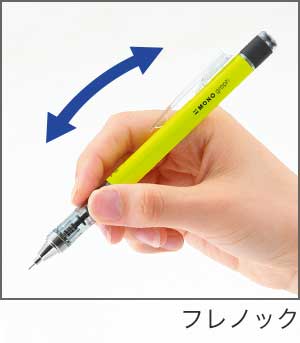 It is equipped with a " shake-mechanism " mechanism that can be ■ with a standard size of 147 millimeters. You can wick without dimensional worlds. You can stop the " shake-mechanism function" by sliding the clip in the Plastic Eraser direction (called the "Frelock function"). You can also put the clip in the core by knocking the slide.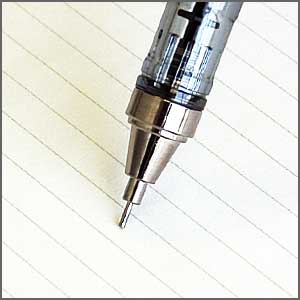 The ■ Tip is 1 millimeter in diameter and 4 mm long ahead of the gold pipe. It is a standard pen tip of the mechanical pencil for drafting and can be a stable and precise writing. In addition, it is suitable for the writing and the drawing of a small character, and writing using the ruler to keep the pen tip and the brightness of the paper well.
■ Low center of gravity design makes writing stable and difficult to fatigue.
[Features of Plastic Eraser ]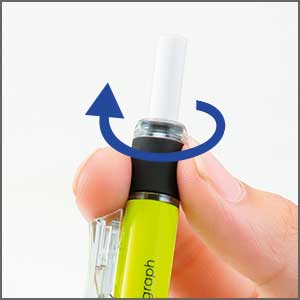 ■ Was mounted on the tail of the Holder Eraser of rotation-out type. The Plastic Eraser is 5.3 mm in diameter and is ideal for word and erasing. It is a new combination of synthetic Plastic Eraser which is difficult to crack with less deflection and can be used for practical use 16 mm. The Plastic Eraser replacement eraser is "replacement Plastic Eraser MONO Graph 108 yen (body 100 yen)/3 pieces".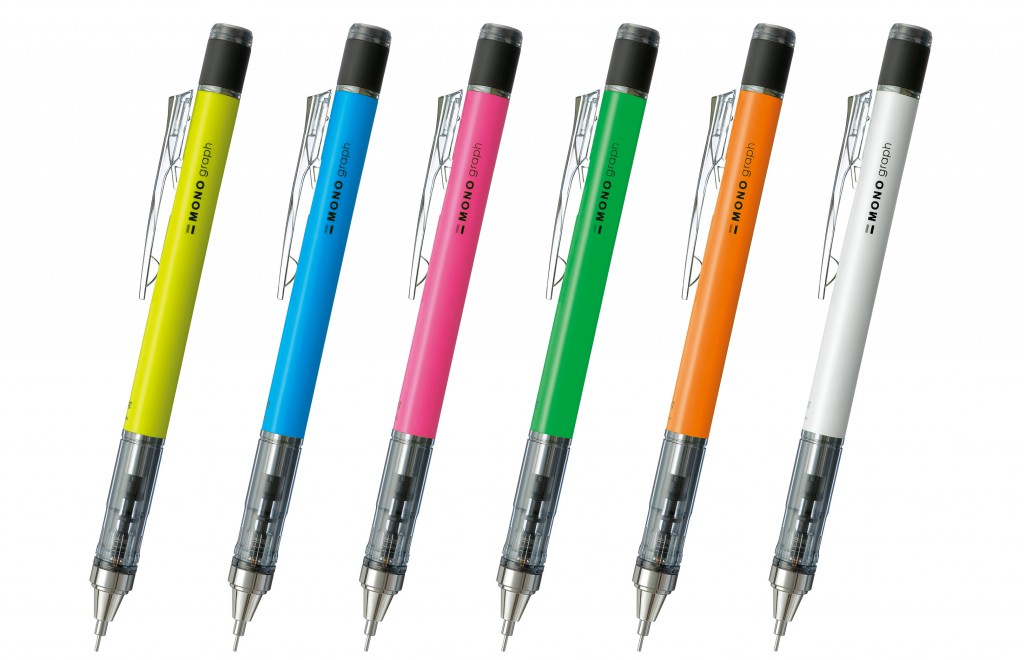 Photo from left, neon yellow, neon blue, neon pink, neon green, neon orange, white

MONO Graph series
All 15 colors