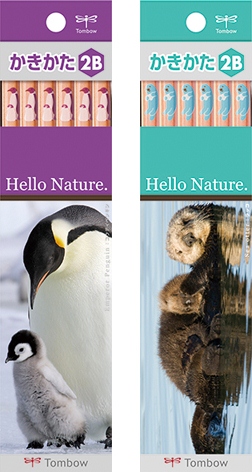 Tombow Pencil Co., Ltd. (President, Akihiro Ogawa, head office, Kita-ku, Tokyo), the two patterns of the family of the Koutei Penguin and the Sea otter are added to the " Hello Nature." series, which adopted a wild animal parent and child in a dozen boxes, and the series is enriched with a total of six patterns.
This series is a learning pencil for B and 2B, and the MSRP is 650 yen per dozen (600 yen). The new pattern will be released on October 30th.
The Koutei penguin and sea otter are both popular animals and are protected as endangered wild animals. In each dozen boxes, we adopted a big photograph of the sea otter penguin who watches the child of the toddler, and the otters who swim with the child on the body. We nurture the heart of parent and child love and environmental protection through the appearance of adorable wild animals and parents.
Print an illustration of a single pencil that has been symbolized by an animal. I added the charm of the adorable one point to the axis of the tree skin.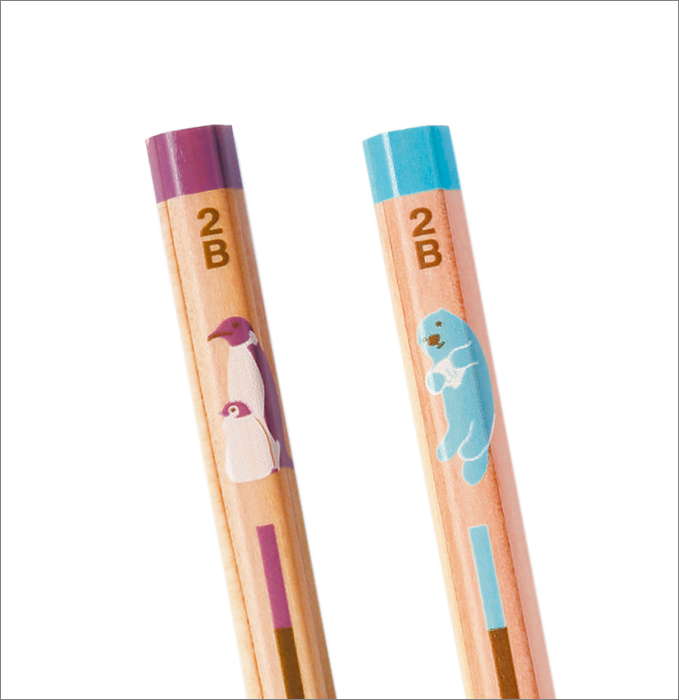 The " Hello Nature." series is a strong sales performance of 15% YoY (2014), with the release of four patterns: Cheetah, Whitologia, Lesser Panda, and Handawi. We will add two patterns of Koutei penguin and sea otter for New Year 2016 to accelerate further sales.