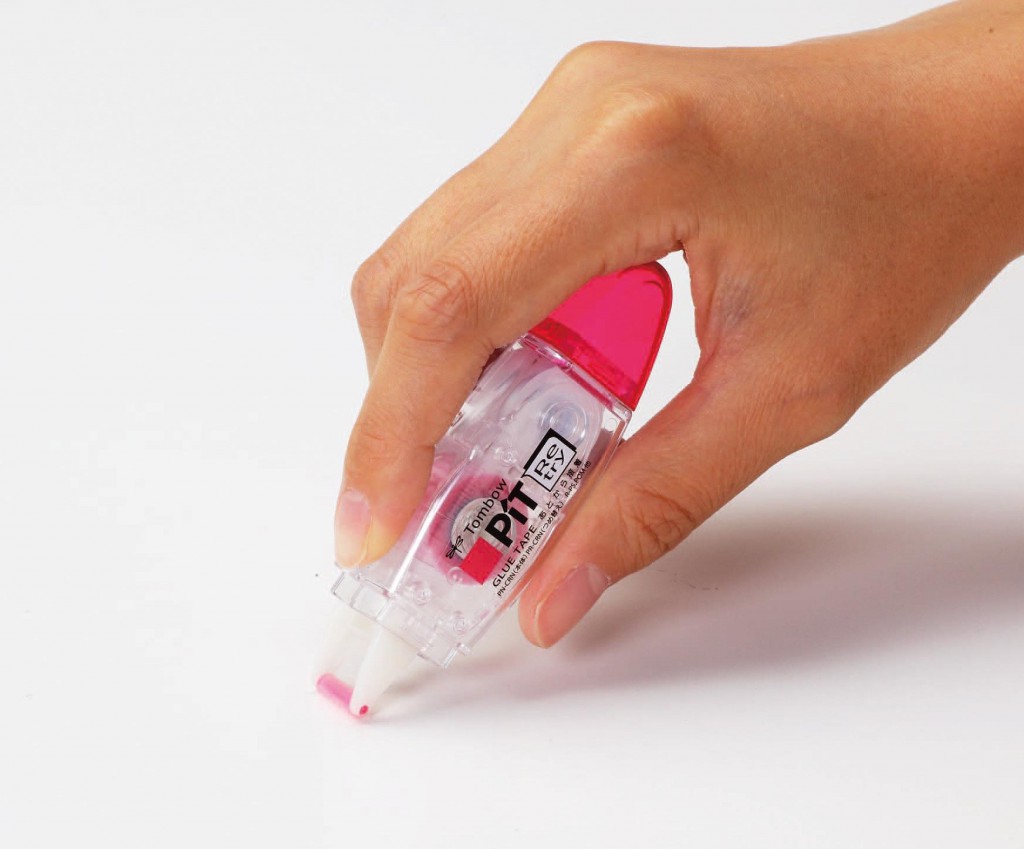 Tombow Pencil Co., Ltd. (President, Akihiro Ogawa, head office, Kita-ku, Tokyo), can be re- repositionable for one minute, the tape and case of the " PiT Retry-C" to be firmly adhered later will be released on October 29. In the two years of release, "type that can be pasted" settles, and responded to the user's further request.
The MSRP is 270 yen (250 yen) and the replacement tape is 194 yen (180 yen), the same price as conventional products.

■ Was a good dot tape
The tape has been changed from the previous flat tape to the dot style to improve the tape breakage. Since the dot tape is applied to the adhesive, the adhesive strength is weak and the dissatisfaction that "peeling easily" was in the preceding article, the pressure-sensitive adhesive of the PiT Retry-C covers this point, while ensuring the characteristics comparable to the flat tape, Improved sharpness.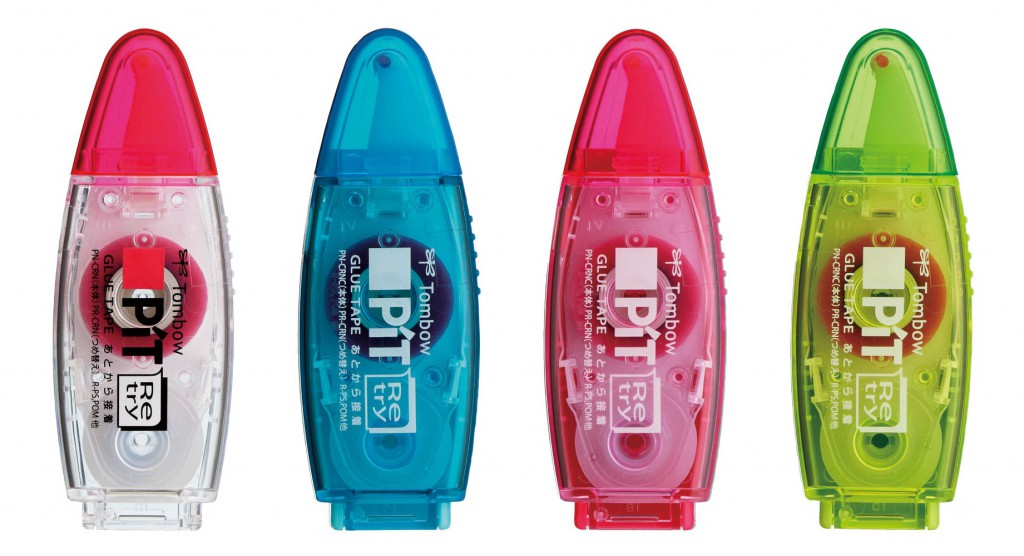 ■ Body in clear color new four colors
In addition to the standard, we added a three-color clear case of aqua, berry and citrus plus "fun" to choose from. You can see through the precise tape feed mechanism and the tape remaining amount with all kinds of clear color.
■ Ease of use, easy to change up
The body, the tape, and the direction of the top and bottom (proper use direction) are easy to distinguish, and the reverse is prevented. It is easy to understand the orientation when changing the replacement tape and can easily be exchanged.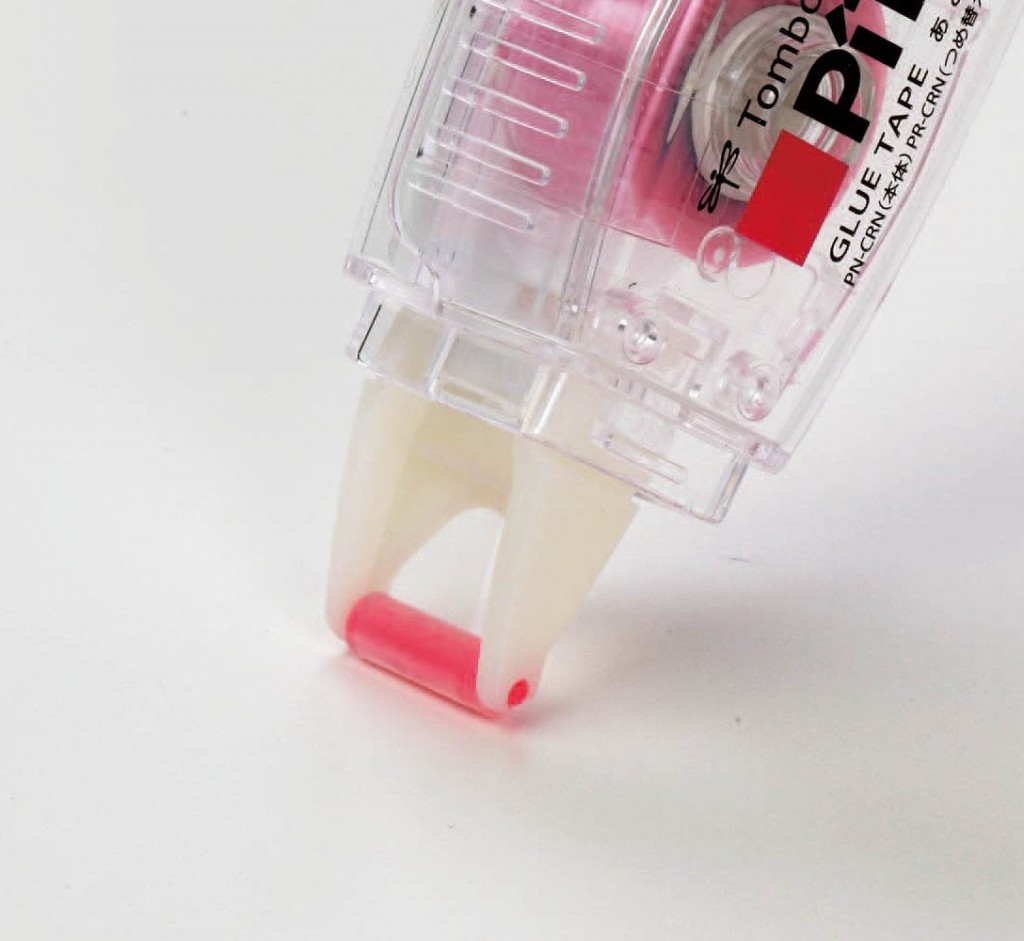 Pink coloring on ■ Head rollers
The head roller of " PiT Retry-C" is pink. "Pit- PIT Power-C" of strong adhesive tape is blue, and can can be repositioned off firmly and " PIT Tac-C" adopts green. We have made it possible to check the characteristics of the diversified glues by the color of the head roller.
■ Tape width 8.4 mm x capacity 8m. Refillable .
■ Environmental support: Eco Mark certified products, green Purchasing Law compliant products (for the main body), GPN Eco products and products (main body)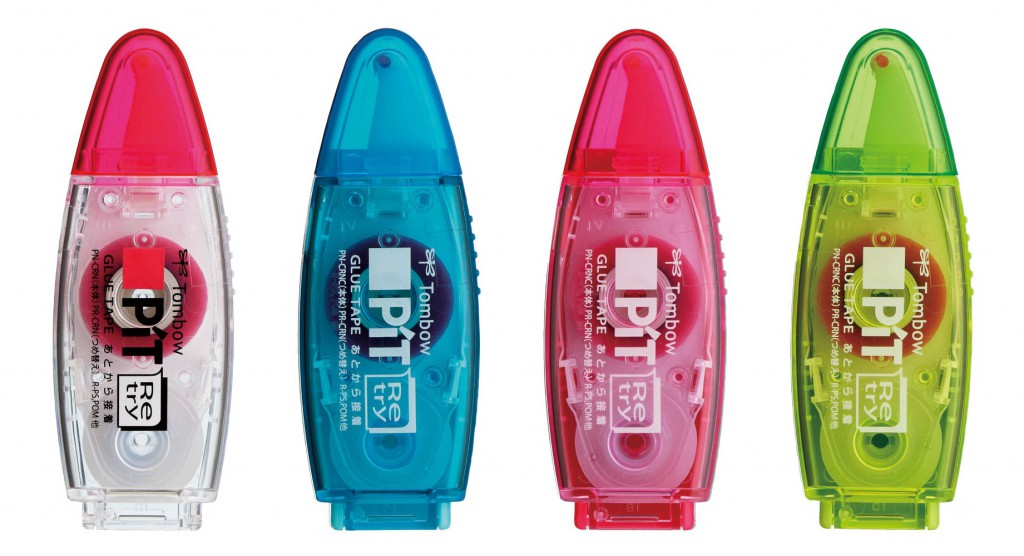 From left, standard, Aqua, berry, citrus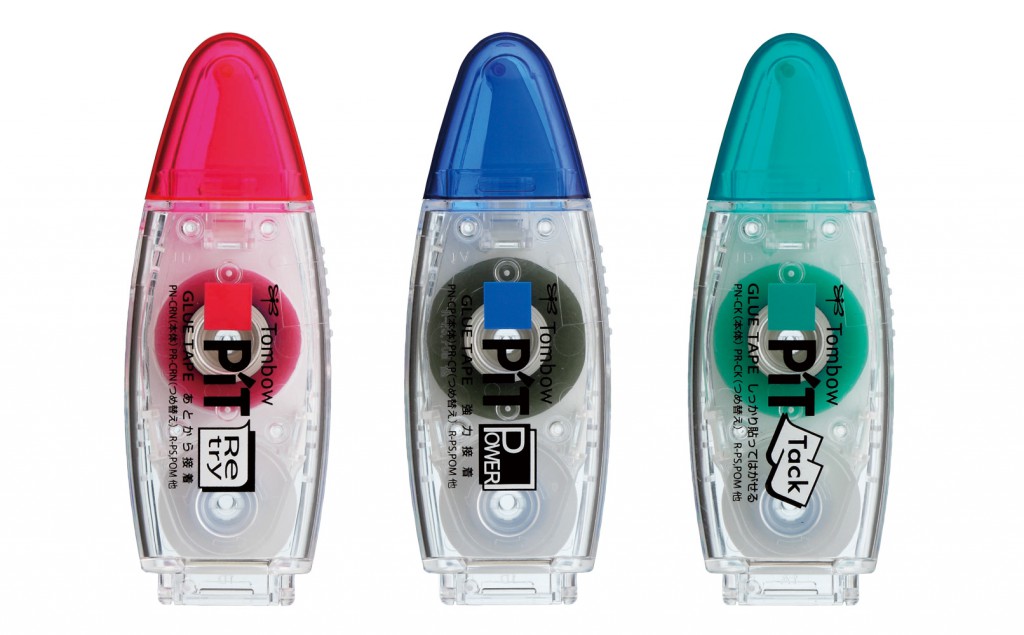 The "Pit C series" of the Tombow Pencil added " PIT Tac-C" of the new release, and the three kinds of tape lineup were aligned. We propose the best functional tape for each application.
" PiT Retry-C" to glue after ■ is pink.
■ " PIT Power-C" of strong adhesive tape is blue.
■ Firmly can be repositioned " PIT Tac-C" is green.
The function of the glues is displayed in color.