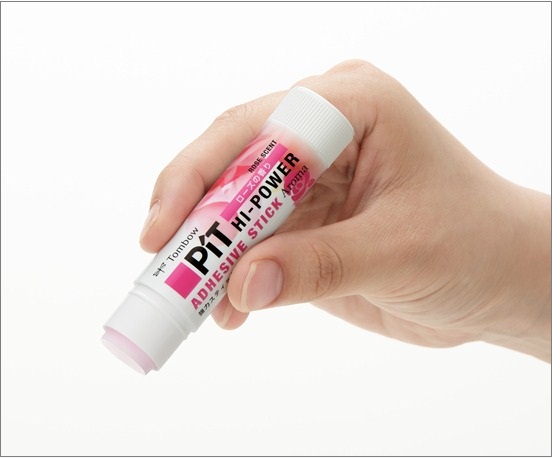 Tombow Pencil Co., Ltd. (President, Akihiro Ogawa, head office, Kita-ku, Tokyo) will release a fragrant stick glues on October 22nd.
The product name is " PIT HI-POWER S Aroma ", and we have a lineup of three fragrances that are popular among rose, grapefruit and fresh floral women. Our company will release a fragrance glues in a standard product Buri nine years, and respond to the aroma boom.
The MSRP is 129 yen (120 yen per unit). The annual sales plan is 1.2 million units and 144 million yen (retail price).
The fragrance is blended with a glues , and it is faintly fragrant when I apply it to paper. It can be used without hesitation in the office and the school because it is a delicate scent that aroma can be felt at a distance of about 10 ~ 20cm from the main body. You can open the cap to relax, paint and refresh, and glues enjoy the usual paste work.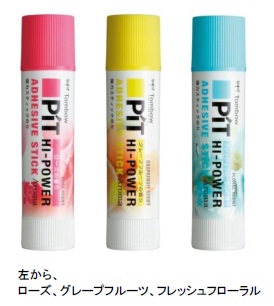 Three glues fragrance variations: Rose, grapefruit and fresh floral that make ■ work fun.
The high-power glue that can adhere ■ Envelopes and cardboard glues securely quickly.
A pale glues color is attached to the ■ fragrance. Rose is pink, grapefruit is yellow, fresh floral is blue. (The glues color is hardly visible when applied.) )
■ Environmental support: Eco Mark certified products, green Purchasing Law compliant products, GPN Eco products and products