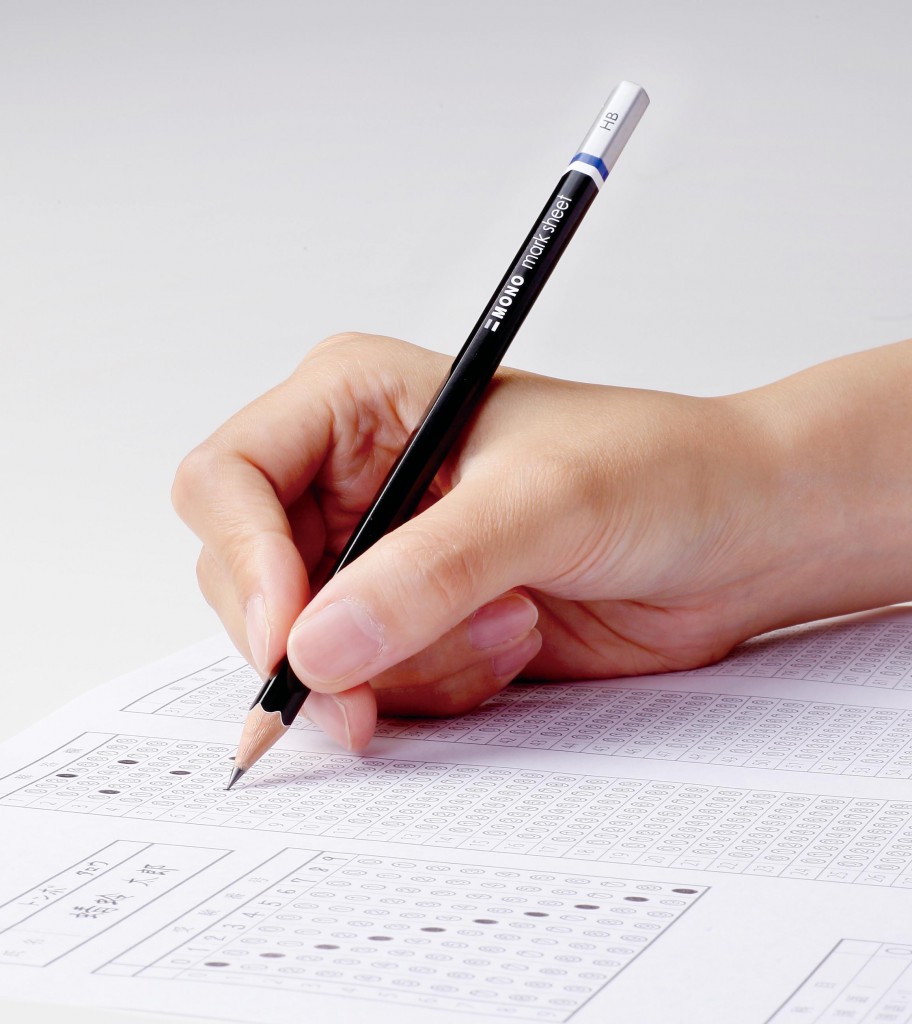 Tombow Pencil Co., Ltd. (President, Akihiro Ogawa, head office, Kita-ku, Tokyo) will release a pencil for the mark sheet of "HB" which is suitable for the examination of Mark sheet method, etc. from October 1.
It is suitable for filling the mark sheet, and adopted a high quality HB core which can be corrected neatly (erase).
The series name is "Pencil for MONO mark Sheet", and expands four kinds of products.
Pencil for MONO Mark Sheet (Darth) 1,296 yen (main body 1,200 yen)
1 dozen pencils, 12 pieces (without cutting ahead) paper boxed
Pencil set for MONO mark sheet 540 yen (main body 500 yen)
Three pencils (with a tip and a cap), mono- Plastic Eraser MONO (PE03), mini pencil sharpener, and chuck-type pen pouch
Pencil for MONO mark sheet (2 pieces) 216 yen (main body 200 yen)
Two pencils (with a tip and a cap)
For MONO Mark Sheet-Plain > pencil (3 pieces) 324 yen (main body 300 yen)
Three pencils (with a tip and a cap)
* Price is MSRP (tax-included price)
The features of this product are as follows.
Pencil features
We have adopted our high-grade ultra-fine particle core which can be marked in a thick and clear. It can be neatly erased with a plastic Plastic Eraser .
The pencil axis was based on the MONO color of blue, white, and black. I painted the crown with a bright gray tone, and clarified the proper degree "HB" of the mark sheet test. The MONO3 color color of blue, white, and Black is developed toward the axis. The black is extended to the base color of the axis, and "MONO Mark Sheet" was printed. Since the MONO brand image of the student is "trust" and "sense of security" (our survey), we adopted the brand in pencil for Mark sheet.
(Supplement) Mark Sheet Reader (OMR) recognizes the presence or absence of reflections by projecting light. The part marked with the pencil is distinguished because there is no reflection. Pencils are recommended as standard Writing instruments.
Features of the series
"Pencil for MONO Mark Sheet (Darth)" is a product to be used in a mock test before this test, used for self-study study. I do not do the cutting ahead.
"Pencil set for MONO Mark Sheet" is a package product with a single Writing for testing. I put three pencils which I cut ahead (with a cap), Plastic Eraser MONO (plastic Plastic Eraser ), and a mini pencil sharpener in a pen pouch.
"Pencil for MONO mark sheet (2 pieces)" is a product to refill the pencil in preparation for the test. Two pencils with a cap.
In order to be fair in some tests, there is a venue that prohibits the bringing of Writing instruments, such as letters and numbers, which are used for the " MONO mark Sheet". The entire pencil axis was painted in black, and the Tombow mark (5 mm wide) was white and stamped on the tail plug. (The Tombow Mark does not correspond to letters and numbers in the pattern).
The annual sales plan is a total of 70 million yen (retail price).

On Pencil for MONO mark sheet (bottom) for MONO mark Sheet > pencil
(Pencil size 177 mm length, shaft diameter 6 angle (7.2/7.8 mm))
Unified package with MONO color appeal for Mark sheet
I unified the package design in tones of blue, white, black MONO3 color color.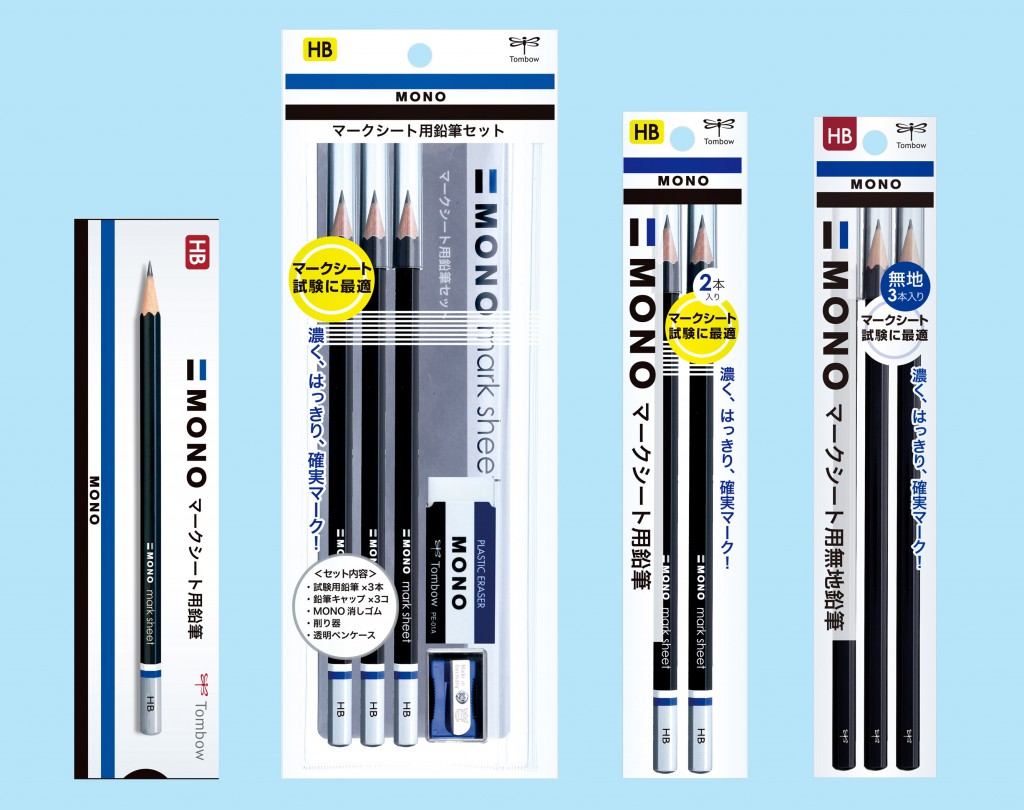 From left
Pencil for MONO Mark Sheet (Darth)
Pencil set for MONO Mark Sheet
Pencil for MONO mark sheet (2 pieces)
For MONO Mark Sheet-Plain > pencil (3 pieces)