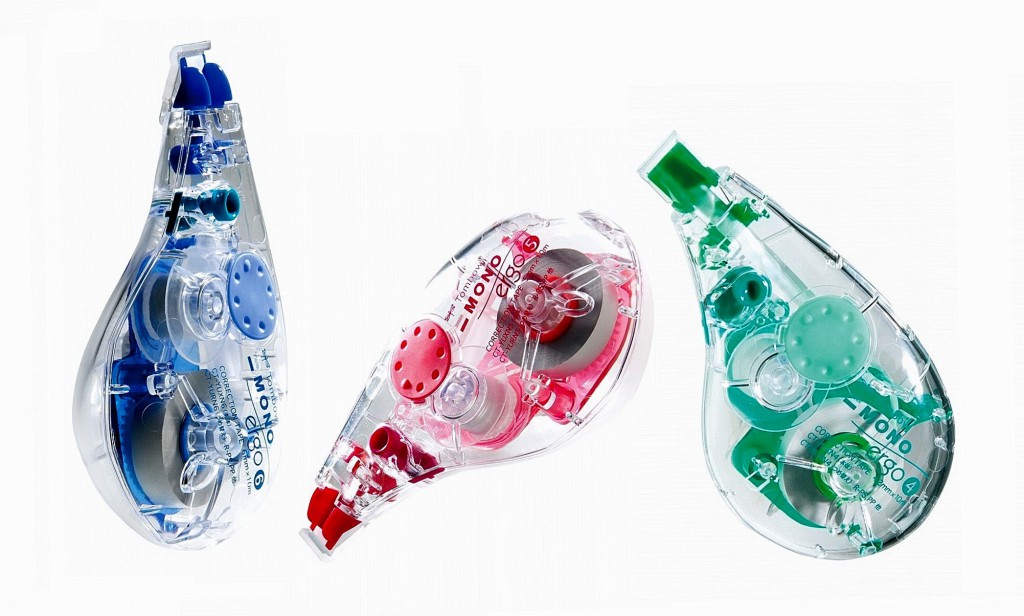 Tombow Pencil Co., Ltd. (President, Akihiro Ogawa, head office, Kita-ku, Tokyo) will release the clear body of the ergonomic design Correction Tape that can be straightened straight and fixed, August 5.
The product name is " MONO ERGO (MONO ergo)". The tape width is 3 types of 4.2 mm, 5 mm, and 6 mm, all 10 meters. The MSRP of the main unit is 300 Yen + tax (324 yen tax included). The cartridge replacement type (refill type), the desired retail price of the cartridge is 180 yen + tax (194 yen tax included). Green Purchasing Law compliant products (for the main body), Eco Mark certified products, GPN (Eco Products) products (main body). The annual sales plan is approximately 400,000 units and approximately 100 million yen (retail price).
This product adopts a highly transparent styrene resin in the body, and adopts vivid color by the tape width by the internal mechanism part and "thumb mark". Green tape width 4.2 mm = Photo right, red is 5 mm = photo, Blue is 6 mm = left = photo. The remaining tape level is also easier to see.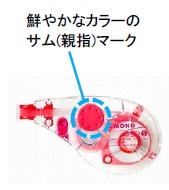 The body is an ergonomic shape that is inflated in the hand. A curved body without a straight line or plane increases the contact area of the hand and stabilizes the tape. Because the paper and the body are held at the optimum angle, the Correction Tape is applied to the sheet of tape to improve the cutting of the tapes. The thumb mark, which is the point of holding, is set in vivid colors to induce smooth use. In our product monitor, 72% of people were able to have a natural and correct grip without explanation ( Tombow Pencil Examination/Adult 50 people). Even those who do not like the use of the Correction Tape can fix it neatly.
The shape of this product was jointly developed with Prof. Katsuyuki Shibata (Department of Health Sciences, health sciences and occupational Therapy), Kanazawa University, specializing in ergonomics. The purpose of the project is to develop a Correction Tape that anyone can use for optimal holding and angle. Released the first installment in 2013, it will be released to renew the design to clear body as it is this shape.
■ Economical cartridge replacement (refill type)
All type cartridge replacement type. The cartridges are 4.2 mm, 5 millimeters, and 6 millimeters wide, compatible with all consoles. The correction cost per centimeter is 0.3 yen for the main body and 0.18 yen after the cartridge is changed.
■ With Head protector
With Head protector to protect the head. It protects the head when storing and carrying, and prevents the tape sticking to the circumference.
———————————————————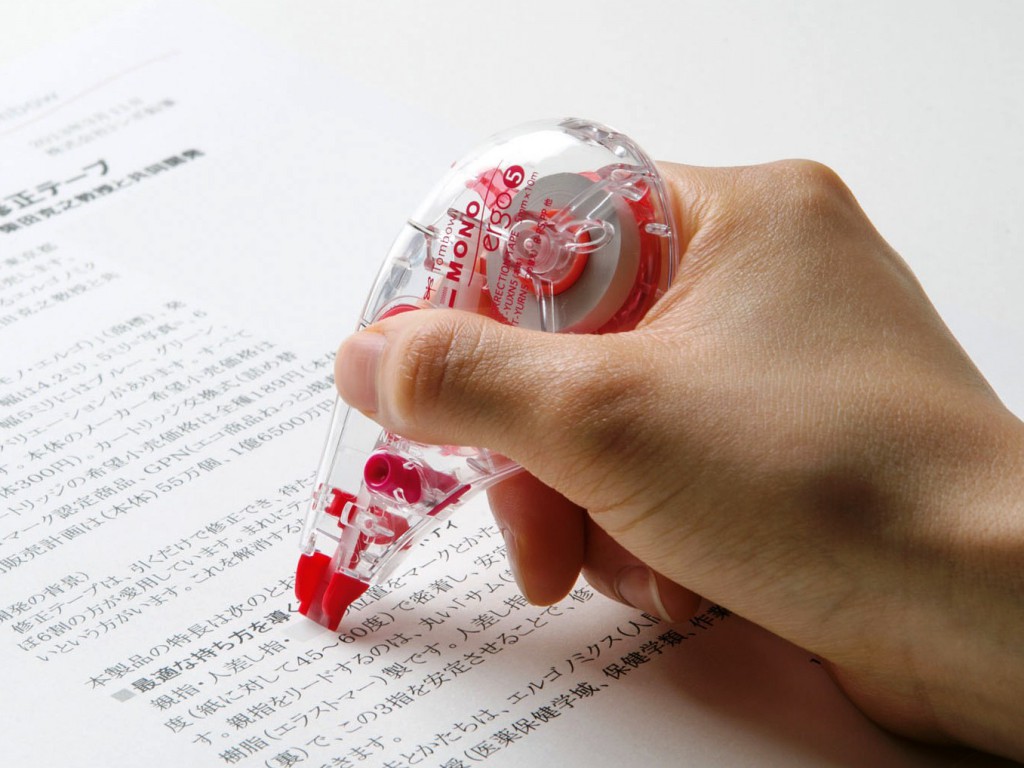 Product Name: " MONO ERGO " (MONO ergo)
Release Date: August 5, 2015
Tape Width: 4.2 mm (green), 5 mm (red), 6 mm (blue)/
All kinds 10 meters roll
Price: 300 yen + tax (324 yen incl. tax),
Refill cartridge 180 Yen + tax (194 yen incl. tax)
・Environmental Response: Green Purchasing Law compliant products (for the main body), Eco Mark certified products, GPN (Eco Products) products (main body)
※ This product is for the right hand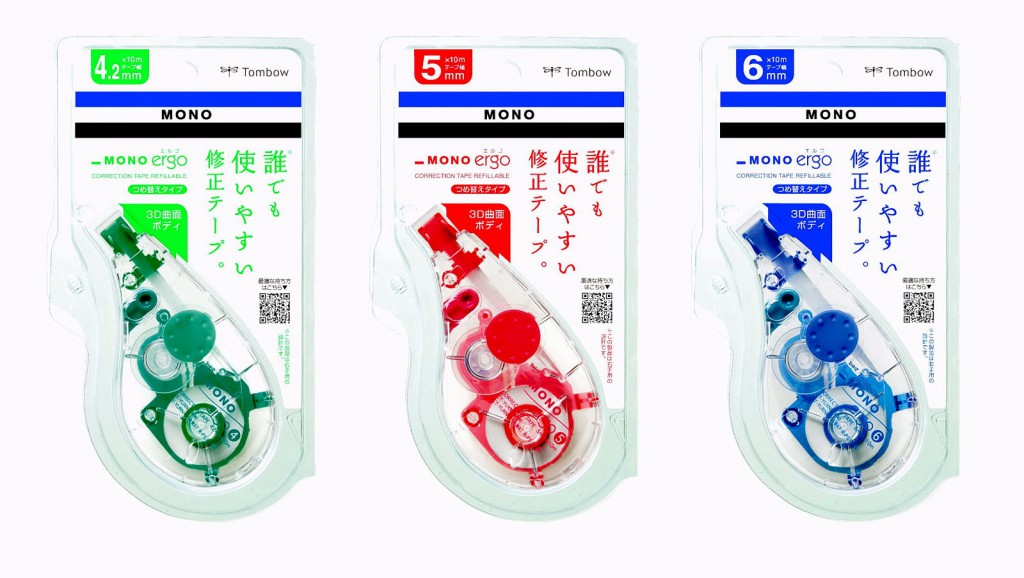 From left, 4.2 mm (green), 5 mm (red), 6 mm (blue)