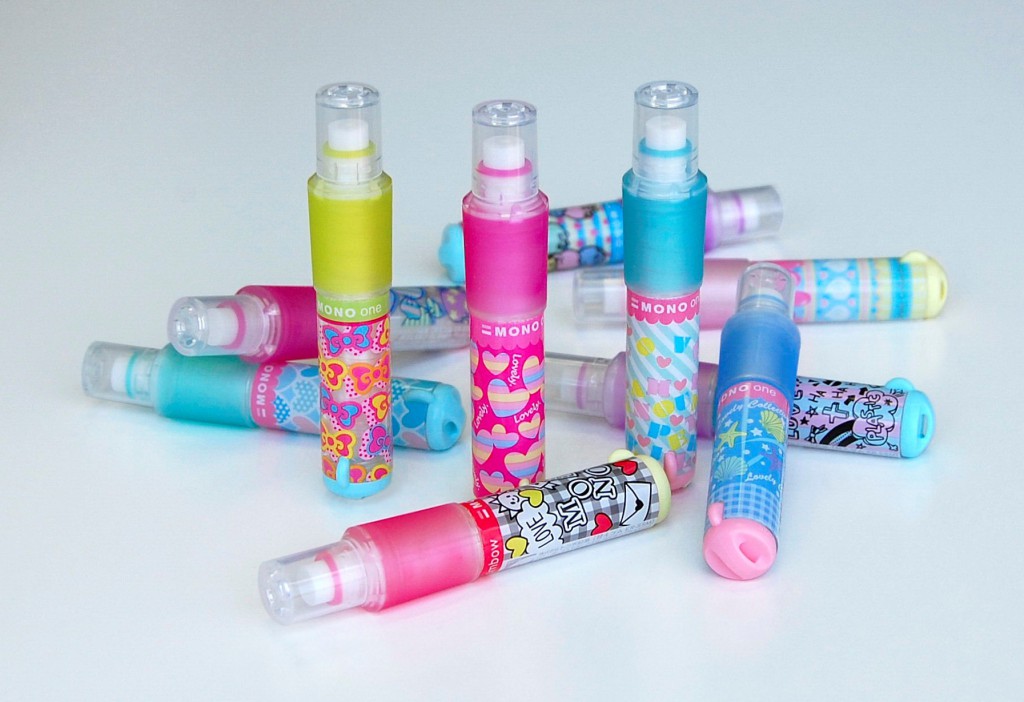 Tombow Pencil Co., Ltd. (President, Akihiro Ogawa, head office, Kita-ku, Tokyo), from the Holder Eraser [ MONO one /min-o one], will be released in limited quantities the third collection of lovely collections for girls elementary and junior high school students. The release date is on June 4th.
In August 2012, the project was released in June 2014, and the third collection was planned. The " MONO one lovely collection" was released with a total of 30 patterns. The first and second collections were sold out.
The product name is " MONO one lovely collection 3″ (Mono one Lovely Collection3), and all 10 patterns are released at the same time. The suggested retail price is 1, 150 yen + tax (162 yen tax).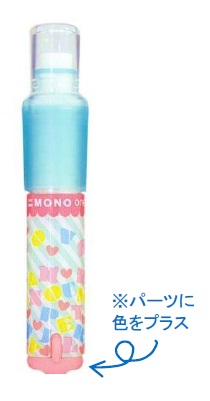 The third collection also adds color to the parts of the body end ※, it became cuter and more colorful. In addition, in the "pink" side, we have adopted a lot of popular "light blue" in the design in recent years for girls and elementary students. The lineup of all 10 patterns with motifs such as hearts, ribbons, sweets, etc., has produced a fun choice.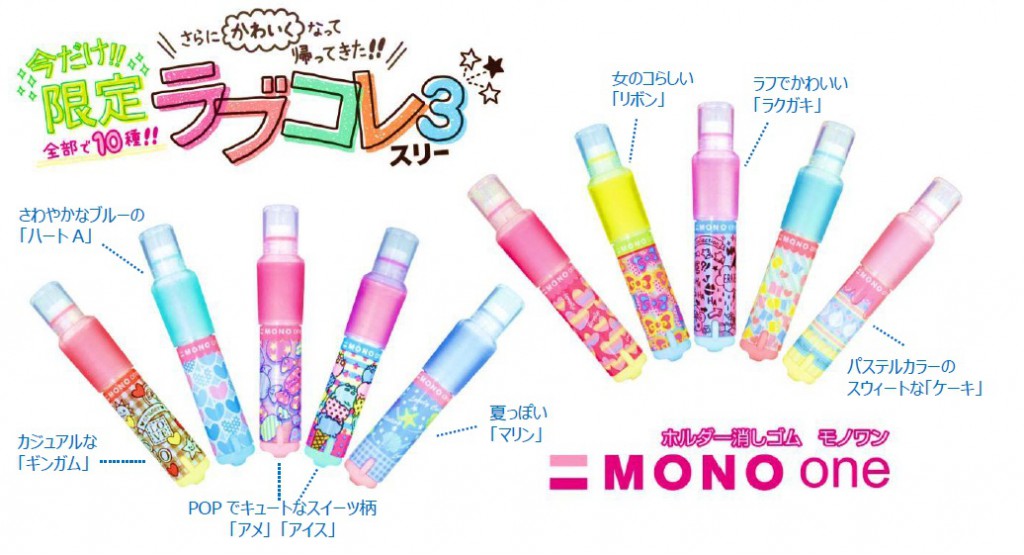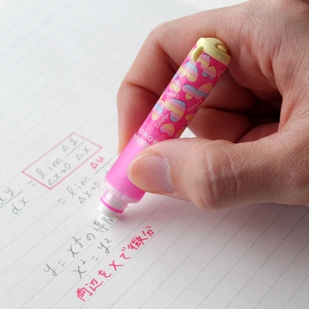 Features of the Holder Eraser MONO one >
■ This product is characterized by the short length of 75 mm in the Holder Eraser , it is accepted that it is easy to erase the size and character of the lipstick, especially popular with students.
■ This product holds a diameter of 6.7 mm and a 50 mm long rod (cylinder) Plastic Eraser in the holder. The holder is a slightly thicker mechanical pencil with a diameter of 14 millimeters (maximum) and a length of about 75 millimeters and weighs 9 grams. Turn the grip part to adjust the Plastic Eraser 's attitude. The basic form was released in February 2007.
Features of ■ Plastic Eraser (1) Perfect for erasing one character. About 90% of the users were based on the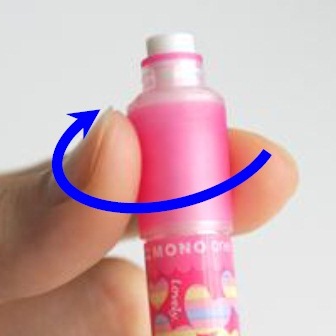 results of the survey that the three characters or less of the point was erased (the Tombow Pencil Survey was conducted in July 2006 for a high school student and a society of 120 people). (2) It can be easily erased with a sharp pencil or pencil. It corresponds to the student's erasing style which does not interrupt writing and wants to fix it quickly.
The suggested retail price for the ■-2 Plastic Eraser (2pcs) is 100 yen + tax (108 yen tax).