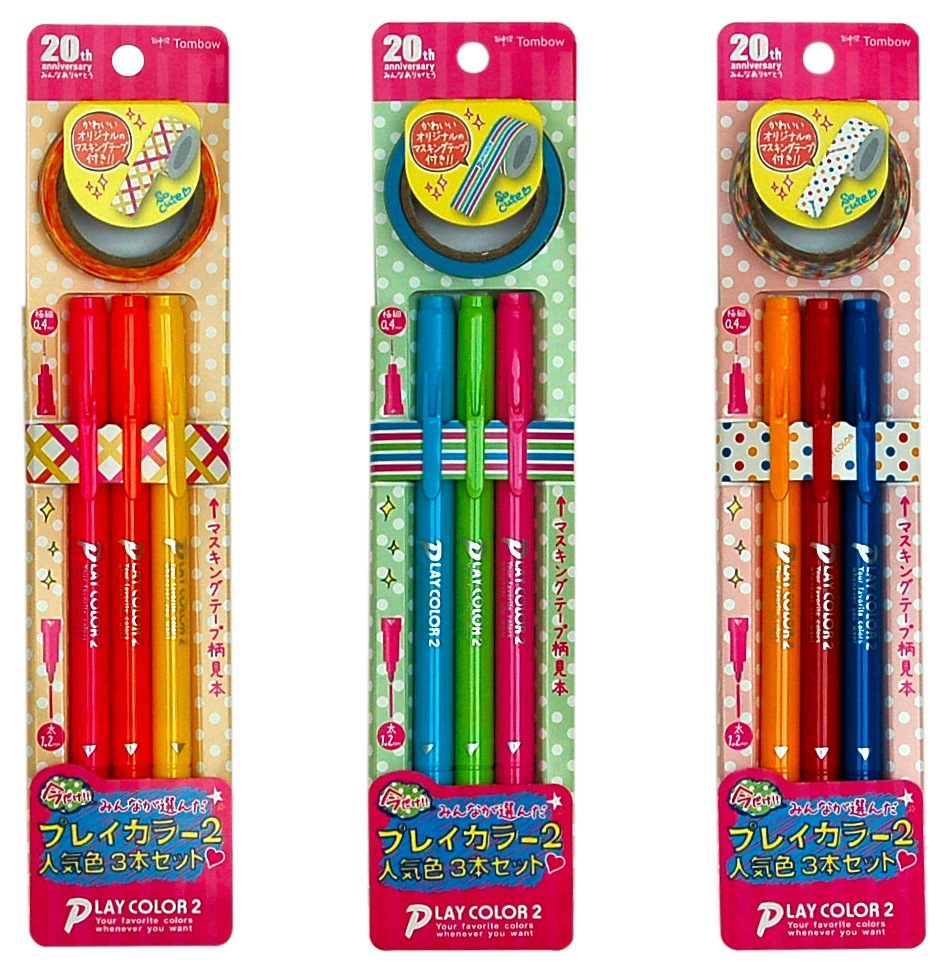 Tombow Pencil Co., Ltd. (President, Akihiro Ogawa, head office, Kita-ku, Tokyo), the color sign pen [ Play Color 2 ] (all 36 colors) in one set of popular color three colors, "original coverage tape" was added as a premium [ Play Color 2 Popular Color 3 set] (trade name) will be limited release from March 11.
The " coverage Tape" of the prize is the original pattern which was designed respectively using the same color as the play color and three colors of the set. The MSRP is 300 yen (tax-included price: 324 yen).
Play Color 2 is released at the end of 1994, and launched 20 years to make a boom to colorful notes, we will release the user thanks planned product this year.
The contents of the three popular color set [ Play Color 2 ] is the following three species.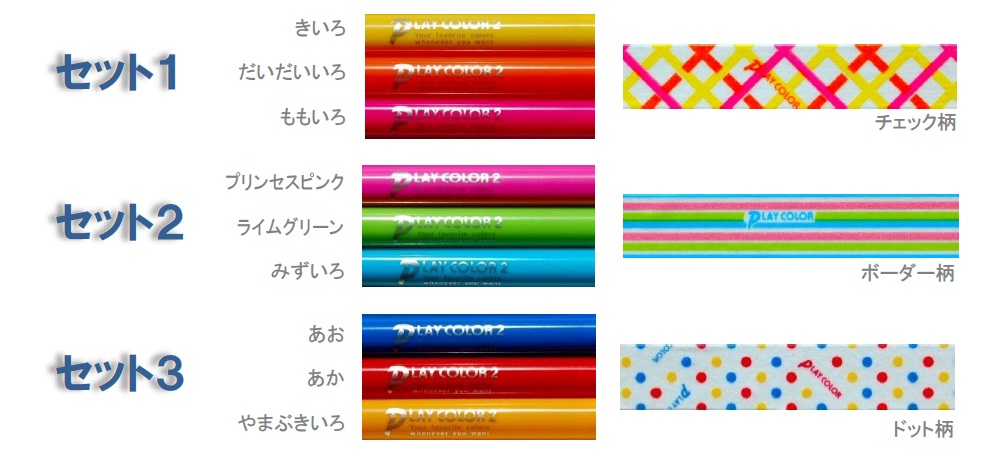 Three color coordinates that were commercialized are the top three selected from a combination of 15 female junior high school students (200 people).
The original [ coverage tape] of the prize (paper), all three colors pattern that was designed using the same color as the Play Color 2 of the set. It is a sticky tape that can be used as a decoration, a sticky, coverage and can be repositioned wrapping tool of the notebook.
[Color sign pen [play color 2] Features
It is a twin tip with a pen tip of ■ Futoshi and ultrafine. The 1.2 mm core of "Futoshi" is a special plastic (polyacetal) core that is suitable for filling and writing, and the 0.4 mm core of "ultrafine" is hard to crush and can write small letters clearly. The cap is breathable cap that air passes even if I drink it by mistake. Ink is an Water-based, pigment ink. All 36 colors.
■ Play color was improved to twin tip with a thick, ultrafine two pen nib in 1994, the product name was replaced with eight colors in the new color and " Play Color 2 ". In 2005, the color was further reviewed, and the pink system was enhanced to the present.
Product details are here http://www.tombow.com/playcolor/index.html
Write and put on
your favorite colors play play color 2 popular color 3 pieces with coverage tape of the same color!


※ The picture above is an image diagram. It cannot be written with play color 2 on the coverage tape.
Product name [ Play Color 2 Popular color 3 pieces]
Release date March 11, 2015 (limited edition)
Suggested retail price 300 yen (tax-included price: 324 yen)
Pen size shaft diameter 10 x Maximum width 12 × length 153mm/weight 8g
3 Pack size width 70 x Depth 15 x Height 240mm/weight 43g