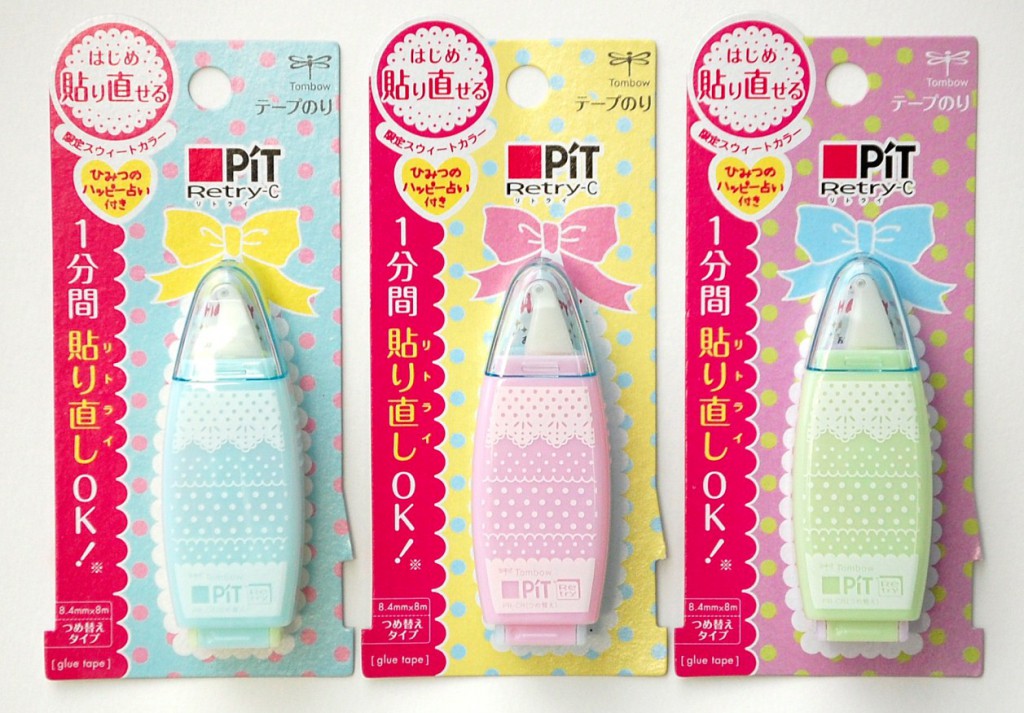 Tombow Pencil Co., Ltd. (President, Akihiro Ogawa, head office, Kita-ku, Tokyo) will be able to repositionable , strengthen the sale of glue tapes " PiT Retry-C" to adhere firmly later.
We will release a new plan for students by receiving the reputation that the characteristics such as easy to attach, not wrinkle, and portable easily to make a learning note.
The product name is " PiT Retry-C Happuri 3″. Released on August 6, 2014. The suggested retail price is 250 yen + tax (similar to general goods).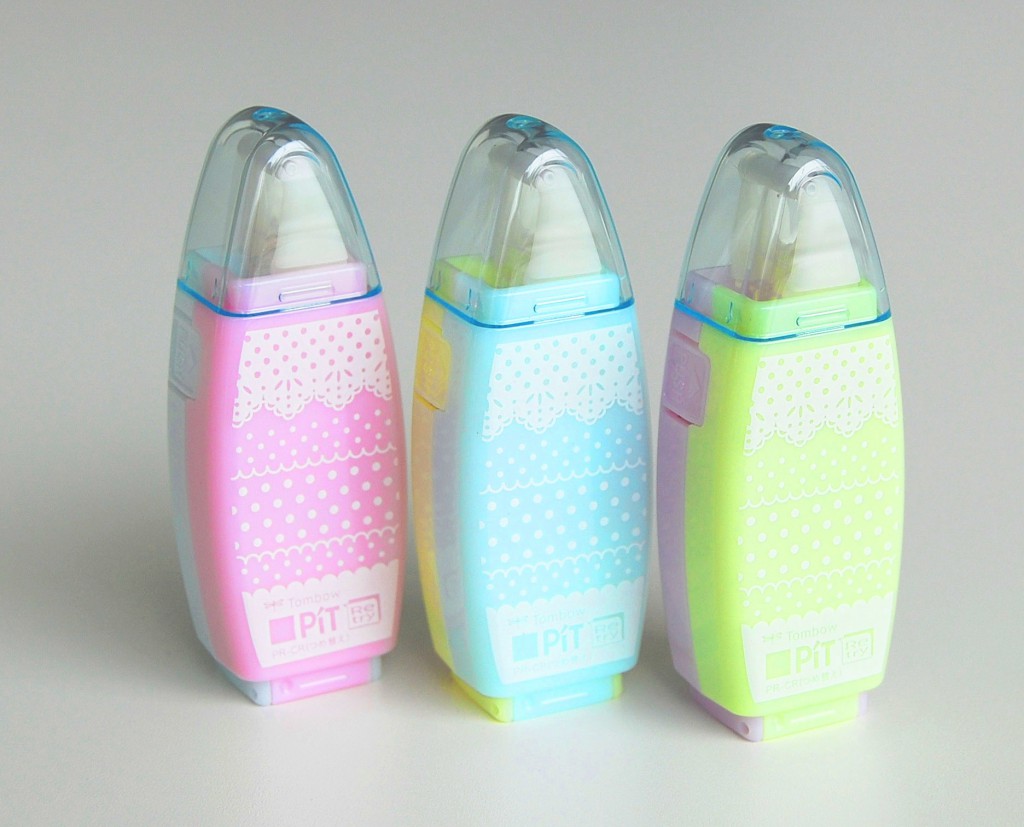 ■ Colorful color development
Expand the body in three new colors. Sweet pink, sweet blue, sweet lime (from the left of the photo). It is a two-tone body of pastel color. The pattern is a pale lace pattern with a white lace.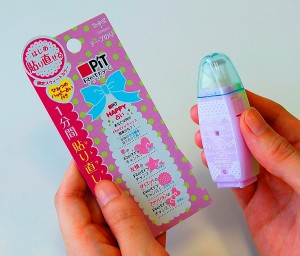 ■ HAPPY Horoscope 4 messages
You can enjoy "HAPPY horoscope" When you open the package. Four types of marks are printed on the glue tapes body: Heart, star, sweets, and ribbon. I read the message of the pattern in "HAPPY fortune" of the package mount. For instance, the heart is "Retry chance of Love", and the star is "Retry chance of friendship" content. It is the enjoyment that the pattern comes out after opening the package.




PiT Retry-C features >
The glues ■ Paste is applied, and it is possible to paste it within about repositionable one minute. Again, bonding firmly when time passes by bonding. "I wish I could fix it. The request that it was relieved when I pasted it was sent from a student (80.7%)と社会人(79.9%). (In January 2011, the company investigated.) 892 students and adults. )
The mechanism that the ■ adhesive power changes over time is as follows. The barrier layer is formed on the surface of the glue tapes . This suppresses the adhesive strength of the glue tapes and slowly soaks into the paper. While the barrier layer moves to paper, it can be repositionable for about one minute. After the barrier layer has been shifted, the adhesive strength increases as the glue tapes and paper adhere to each other.
As a result of the questionnaire about the time that can be repositionable , "up to 1 minute" has been supported by more than 60%.
The tape of this product can be seen where it was applied with "Transparent red".
(Supplementary: There is a temporary attached tape in the glue tapes , but this is not suitable for printing and pasting, because the adhesive strength is weak and does not adhere over time.)
* The time of repositionable may change depending on the quality of the paper and the pressure when it is bonded.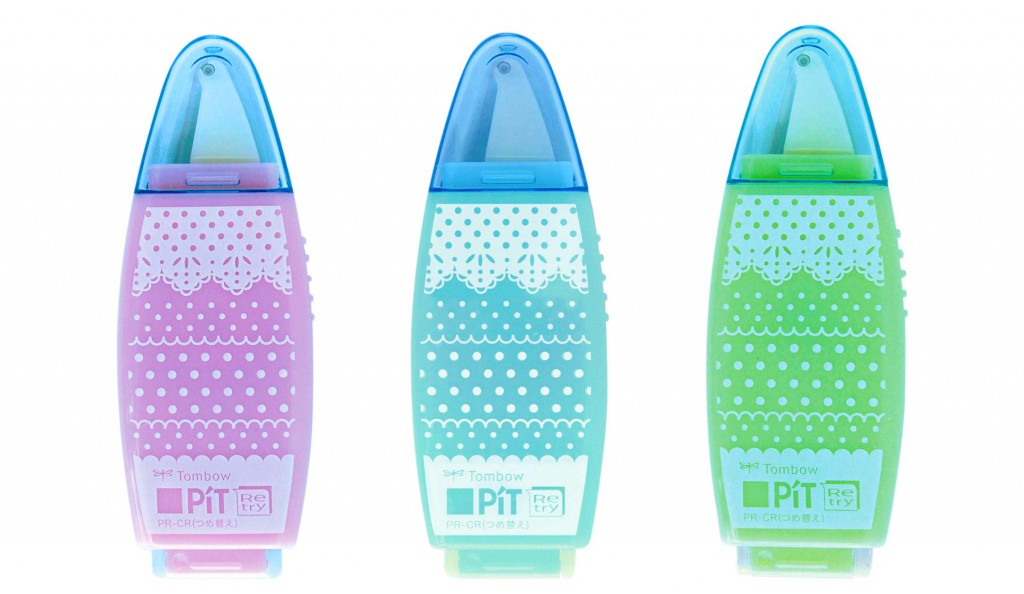 Sweet pink, sweet blue, sweet lime from left