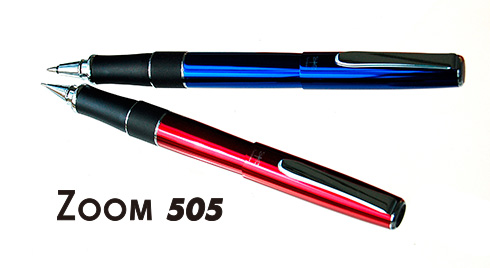 Tombow Pencil Co., Ltd. (President, Akihiro Ogawa, head office, Kita-ku, Tokyo) adds a new color to the staple of the high-grade series "ZOOM505" in an aqueous ballpoint pen and mechanical pencil. The new color is red/red and Azur Blue/azure, and this product expands the series to five colors in addition to these two colors. (Azur Blue is released as a limited color to be released in September 2011, it will become a staple this year to get popular)
The name of the product is "ZOOM505 red" "ZOOM505 Azur Blue". Both have an aqueous ballpoint pen and a mechanical pencil (0.5 mm). Released on March 3, 2014. The suggested retail price is 2,000 yen plus tax.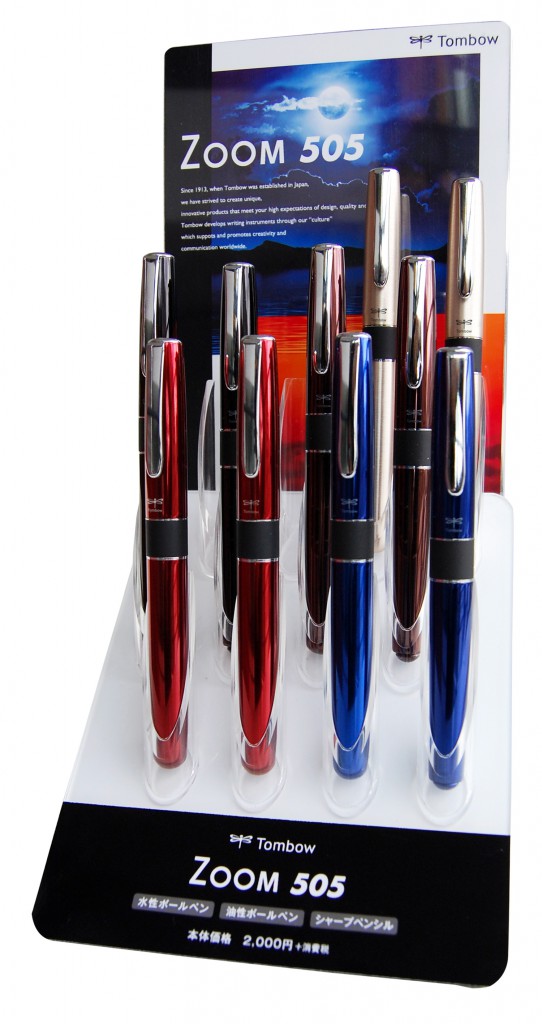 "Red" is a deep and calm color tone in the dark red system. The exquisite mirror finish that reflects the brightness of the surrounding abundantly might have a peculiar presence. "Azur Blue" is also called the Deep indigo Color and Ruriiro. It is the blue which shines most now as a trend color of medium luxury goods. The mirror finish emits a deep luster.
ZOOM505 launched in 1986. The cap style pen which inherits the style of the fountain Pen is adopted, and it receives high support from the enthusiast. The mechanical pencil that knocks the cap on the body axis is a rare gem. Low center of gravity design pursuing comfortable writing characteristics, such as the adoption of the elastomer grip, the creation of the attachment is attractive as embezzle it. ZOOM505 is a staple of all five colors in addition to the new color red and Azur blue, fresh storefront display = Photo right = will be released for the gift season.