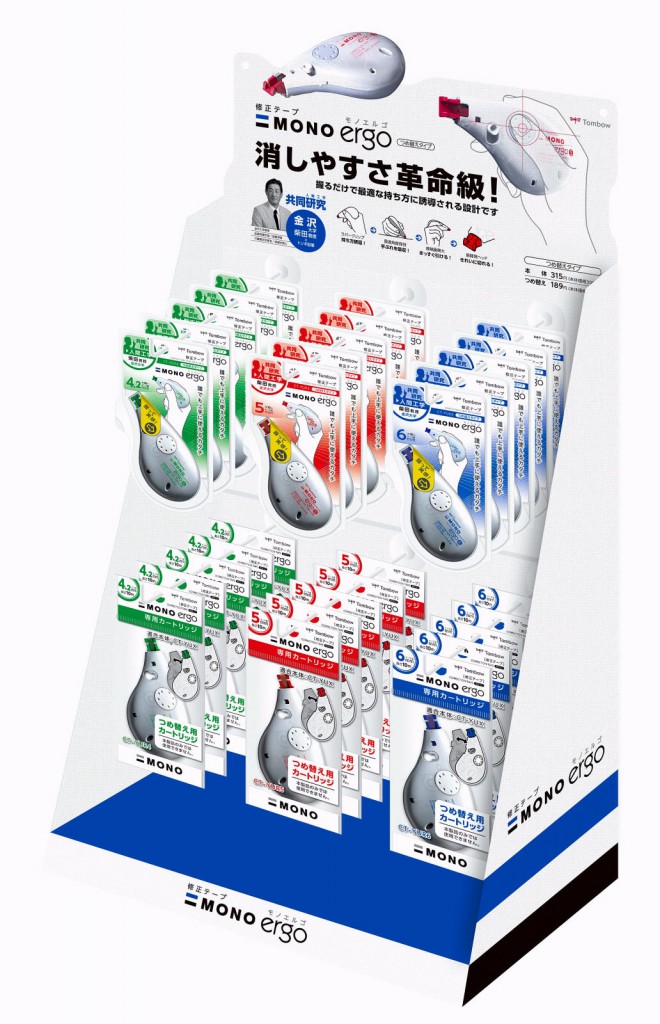 Tombow Pencil Co., Ltd. (President, Akihiro Ogawa, head office, Kita-ku, Tokyo) ergonomic design Correction Tape "MONO ergo" is the largest stationery paper product exhibition in West Japan held at my Dome Osaka on August 8.9, 2013 "BUNSHI Messe The "New Product Popularity Contest" (sponsored by the paper MESSE Council) was awarded the "Excellence Award" (Functional Division).
We will continue to promote the popularity of our products by encouraging that our products have been highly valued in the popular contests that our users participated in.
[About MONO ergo]
MONO-Ergo ( MONO -ergo) is the first Correction Tape to be used for the comfort of anyone with an ergonomic design. The varieties and prices include 3 types of tape width 4.2 mm, 5 mm, 6 mm, and 5 millimeters of tape width, blue, green and pink with three color variations. It is all ten meters winding. The MSRP of the main unit is 315 yen (body 300 yen). The cartridge replacement type (refill type), the desired retail price of the cartridge is 189 yen (body 180 yen).
Green Purchasing Law products, Eco Mark certified products, GPN (eco-Products) is published.
Features >
■ Ergonomic body for optimal grip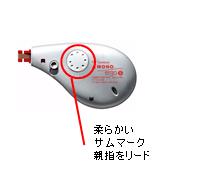 It leads the position of the thumb, index finger, and middle finger by the mark and shape, and the head is in close contact with the optimum angle (45 to 60 degrees against paper), and leads the holding that can run stably. The thumb-leading is a round "thumb mark" made of soft resin (elastomer) that you want to touch. Leading the index finger and middle finger in the raised body (back), by stabilizing these three fingers, it is possible to run the Correction Tape well.
This device was jointly developed by Prof. Katsuyuki Shibata, a specialist in ergonomics (ergonomics), specializing in health sciences, health sciences, occupational therapy, and Doctor of Health Sciences (PhD).
Newly developed traceable head that absorbs ■ shake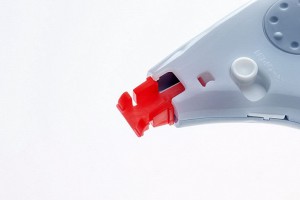 We have adopted a newly developed traceable head that absorbs slight irregularities in hand shake and paper. The entire head was moved flexibly, and the head tip was added to the 3-millimeter position to increase the flexibility. The head is adhered to the paper like a soft spatula.
■ Economical cartridge replacement (refill type)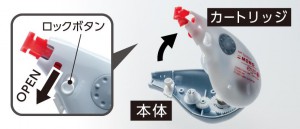 All type cartridge replacement type. Tape width 4.2 mm, 5 mm, 6 mm, compatible with all consoles. The correction cost per centimeter is 0.3 yen for the main body and 0.18 yen after the cartridge is changed.
■ With Head protector
With Head protector to protect the head. It protects the head when storing and carrying, and prevents the tape sticking to the circumference.
※ This product is for the right hand.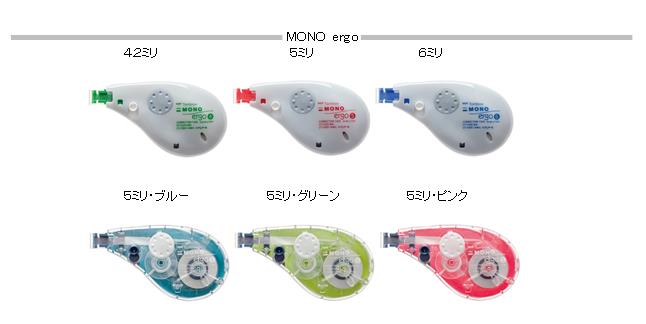 Release March 20, 2013