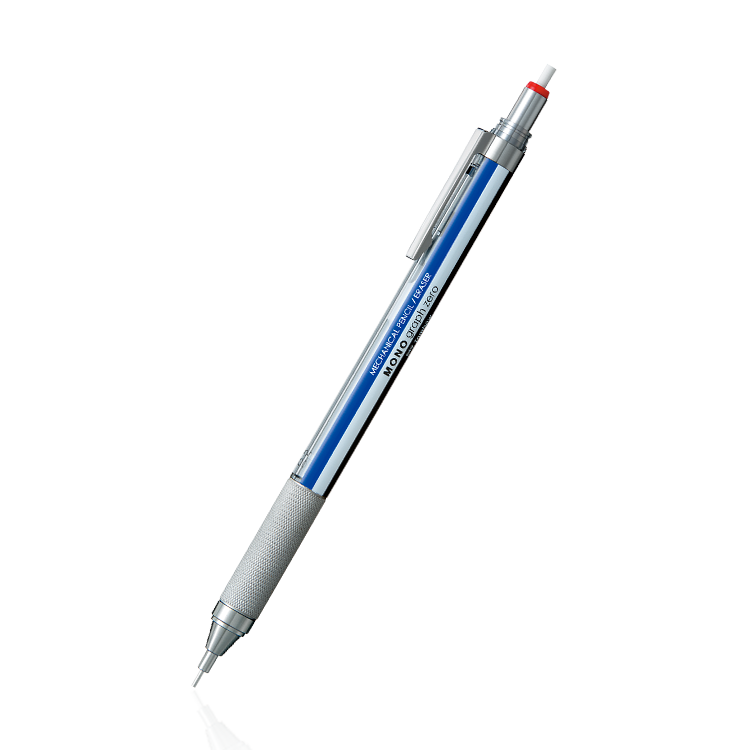 Mechanical pencil featuring ultra-fine eraser designed for professional use.
Mechanical pencil featuring ultra-fine eraser (φ2.3mm) for precise drafting and pinpoint erasing.
High-class series of the mechanical pencil "MONO Graph" guarantees high-quality and high-precision writing and erasing.
Product Features
High-precision MONO eraser

Featuring twist type ultra-fine MONO eraser (φ2.3 mm) to allow erasing with extremely high precision.

Long and fixed guide pipe

The 4 mm fixed guide pipe for high visibility and precision.

Knurled metal grip

The non-slip grip for comfortable writing.

Designed with low center of gravity

Pencil's body designed with a low center of gravity for comfortable writing and drafting.
How to use

Instruction manual

Twist the eraser unit clockwise to propel the eraser.


How to use the mechanical pencil

Push the end tip with the mechanical pen tip out to advance the lead.
* Make sure that there is stored eraser before using.

How to refill

How to refill the mechanical pencil

Extract the eraser unit and put leads inside from the end of the barrel. 
Lineup
0.5mm-diameter lead
0.3mm-diameter lead
Replacement eraser
MONO color
DPA-162A

Silver
DPA-162B

Light blue
DPA-162C

Lime
DPA-162D

Pink
DPA-162E
660 yen (excluding tax 600 yen)
MONO color
DPA−161A
660 yen (excluding tax 600 yen)
ER-MGU
110 yen (excluding tax 100 yen)
Precaution for Use

· The eraser is extendable as long as the cap can be twisted smoothly. Twisting forcedly may damage the mechanism.

· When using the eraser, extend it to about 2 mm.

· The eraser may break if extended too much.

· Be careful with the clasp when replacing the eraser.

【! CAUTION】
· Be careful handling the pencil when it is sharpened.

· Keep it out of the reach of small children.

· Do not put the eraser, tip, and other parts in the mouth.

· Do not use it for any other purpose than writing.

· Do not use the eraser for any other purpose than erasing.

· Avoid exposure to high temperature, high humidity, and direct sunlight when storing.
CATALOG
Digital catalog is available for online reading.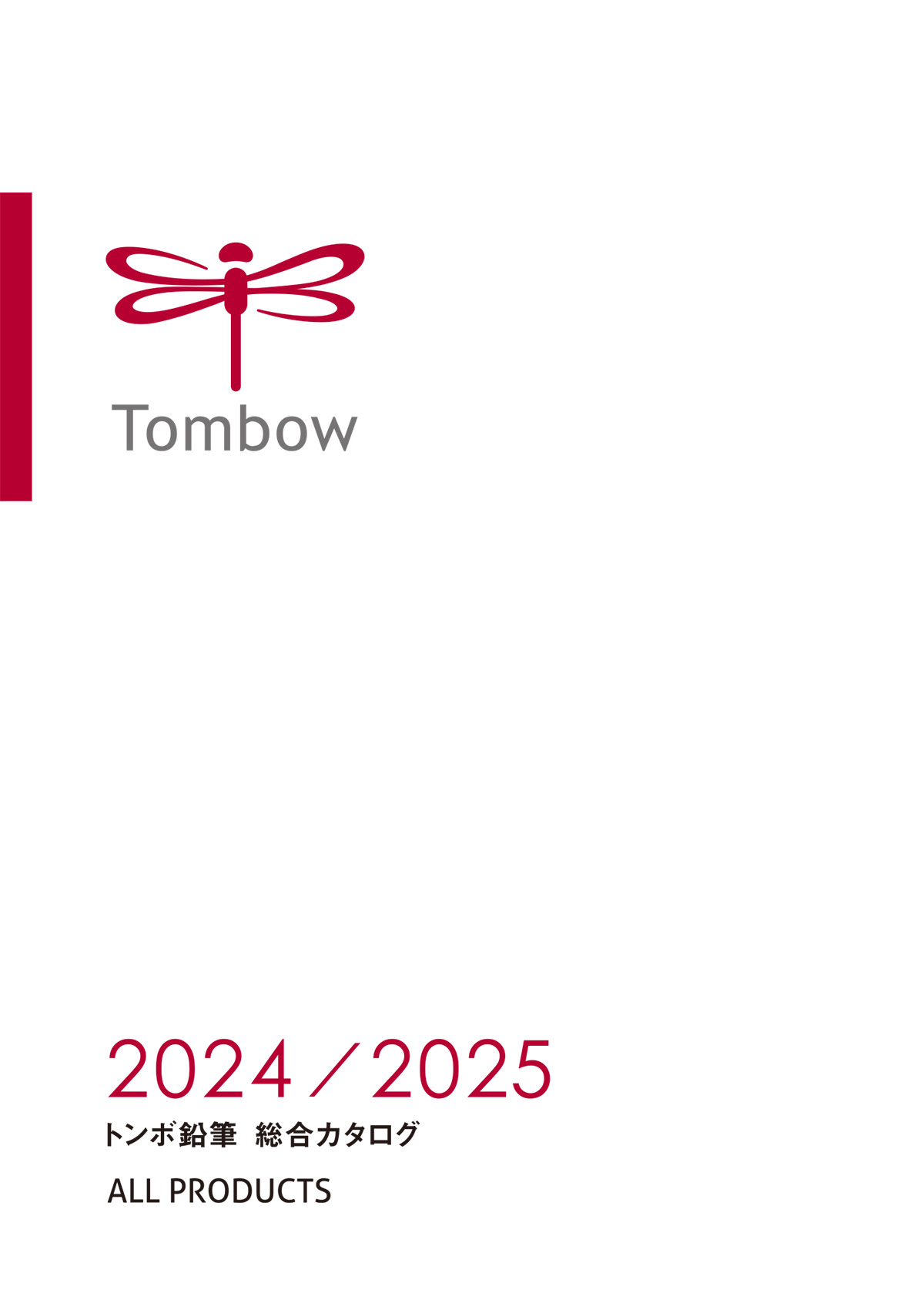 General Info Catalog
General Information of Tombow 2020-2021
 Lineup of all products of Tombow
Open the catalog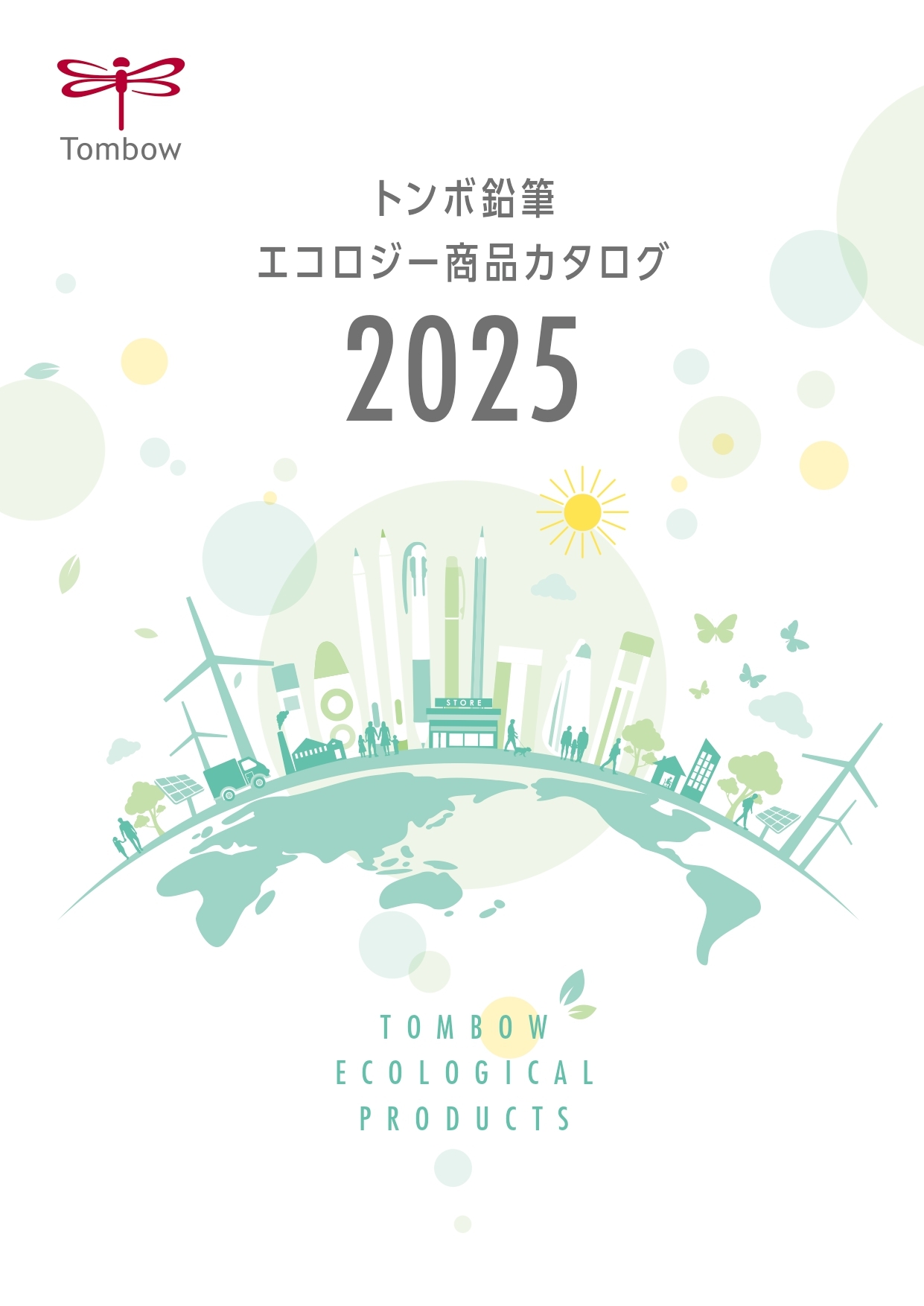 Eco Info Catalog
Information and lineup of environmental products of Tombow 2020

Open the catalog
Downloadable PDF version is available.

Catalogs can be viewed and saved in smartphone, tablet and PC in use of "iCata" digital catalog service.
Product information in catalogs is created at the time of catalog production. Please note that design, specification and other information may change without notification.