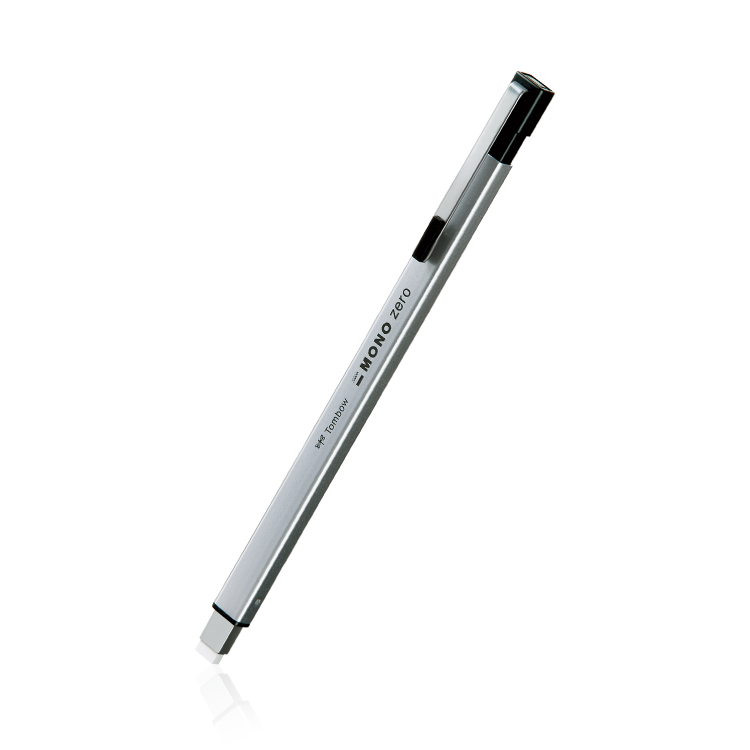 Erasers
Refills for Erasers

A high-end model of the high-precision holder eraser "MONO Zero."
A high-end model of the internationally long-selling "high-precision holder eraser MONO zero" with improved design and luxurious touch.
Product Features
Rectangle type: 2.5 mm x 5 mm high-precision eraser

Ideal for correction in a small space such as monthly logs of a planner.

Flat aluminum body

The 5-mm-thick flat body fits the cover of an organizer and does not take up much space. 124 mm long body and fits perfectly even small notebooks.
The body is made of aluminum. The seamless design and alumite coating are used to add lightness, strength, and beauty.

Metal clip

The strong metal clip can be firmly attached to organizers, notebooks etc. The top of the pen stays attached firmly to the cover.

Short-pitch knock mechanism

You can avoid breaking the eraser by extending it to the ideal length using just one hand.

Metallic long guide pipe

It can be handled like a drafting pen and allows clear view on the paper.

Refillable

An economical refillable type. Replace the eraser from the tip of the sleeve.

NON PVC, Phthalate Free
Lineup
Eraser
Replacement eraser
Silver
EH-KUMS04

Black
EH-KUMS11

Blue
EH-KUMS41

Pink
EH-KUMS81
770 yen (excluding tax 700yen) 2.5mm×5mm Rectangular type  Knock mechanism
ER-KUS
198 yen (excluding tax 180yen) 2.5mm×5mm Rectangular type  2 erasers per case
AWARDS
2017

GOOD DESIGN AWARD

2018

iF DESIGN AWARD
Precaution for Use

· Put the eraser in the sleeve after use.
【! CAUTION】
· Keep it out of the reach of small children.
· Do not use it for purposes other than erasing.
CATALOG
Digital catalog is available for online reading.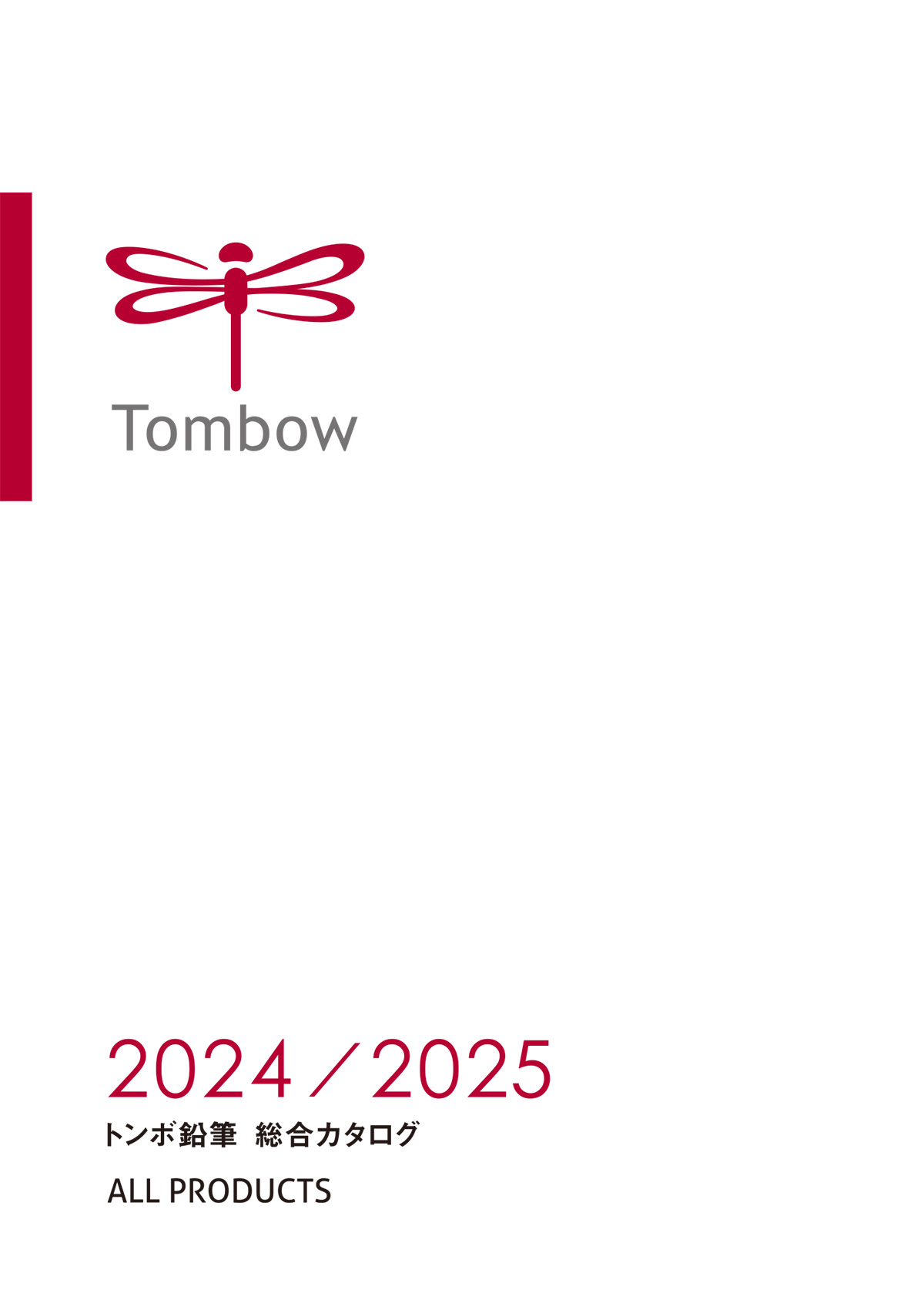 General Info Catalog
General Information of Tombow 2022-2023 Lineup of all products of Tombow
Open the catalog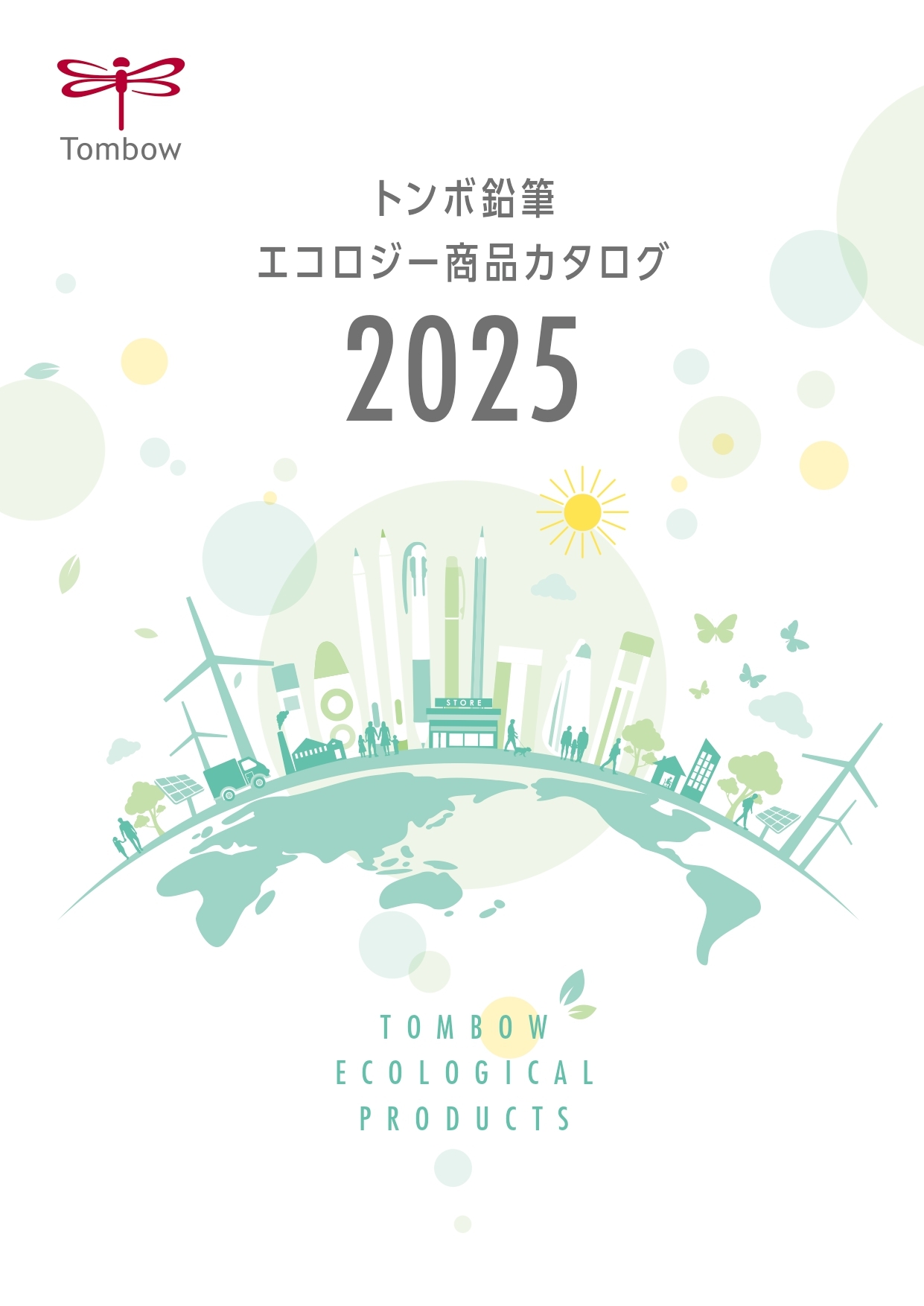 Eco Info Catalog
Information and lineup of environmental products of Tombow
Open the catalog
Downloadable PDF version is available.
Catalogs can be viewed and saved in smartphone, tablet and PC in use of "iCata" digital catalog service.
Product information in catalogs is created at the time of catalog production. Please note that design, specification and other information may change without notification.